US Visa for Pakistan Citizens
To enter the US for any purpose, Pakistani citizens need to hold a valid US visa. This article will explain what you must know to apply for a US visa as a Pakistani.
Contents:
US visa types
Depending on the purpose of your travel to the US, you will need to choose the correct kind of visa. US visas are generally divided into two main types: nonimmigrant and immigrant visas.
Nonimmigrant visas
As the name suggests, nonimmigrant visas do not grant you the right to immigrate to the US. Depending on your visa type, they give you entry to the US according to the purpose of your travels. Examples of nonimmigrant visas are:
Business/tourist visa
Work visa
Student visa
Exchange visitor visa
Transit/ship crew visa
Religious worker visa
Domestic employee visa
Journalist and media visa
Treaty trader and treaty investor visa
All US visa applicants are treated as potential immigrants until proven otherwise. Therefore, to successfully apply for a nonimmigrant visa, you must confirm your intent not to immigrate.
Immigrant visas
These visas allow their holders to immigrate to the US and stay there permanently. Here are examples of immigrant visas:
Immediate relative & family-sponsored visas
Employment-based visas
Diversity visa (lottery-based)
US visa application process in Pakistan
Here are the steps to apply for a US visa in Pakistan; these steps are most relevant for nonimmigrant visas:
Register at CGI Federal
Your visa application starts online, on the US Department of State's CGI Federal website. Register on this site and provide the needed personal details truthfully according to your official documents.
Schedule your visa appointment on the site and complete the forms according to your travel purposes and the visa you're applying for.
Pay the non-refundable US visa application fee
Once you arrive at the Payment page of the CGI Federal portal, you will see the payment options and details available for you. The visa fees depend on the kind of visa you're applying for ($160 for nonimmigrant visas). The exact amount in PKR depends on the consular's exchange rate.
Print the applicable US visa deposit slip and have it with you when paying for your fee. You may only pay your visa fee in cash at an Allied Bank branch. Do not forget to bring your passport with you for identification purposes.
Save the payment receipt, do not lose it! It is irreplaceable and a vital document in your application.
Fill out DS-160 application form
This is the form you need to apply for a nonimmigrant visa. You must fill out this form electronically: no handwritten forms are allowed. Learn more about filling out this form here.
You will also receive a confirmation page of your DS-160 form, which has a barcode. Keep it, as you will use the barcode's number to schedule a visa appointment.
US visa photo requirements
Along with your details, you must also submit a photo that fulfills US visa requirements on your application form. Here are the requirements:
The picture must not be older than six months;
The photo's background must be plain white;
The US visa photo size is 2x2 inches (5x5 cm) in print and 600 - 1200 pixels in digital;
Face to photo ratio: your face should occupy about 70% of the picture.
Here's an example of a valid US visa photo: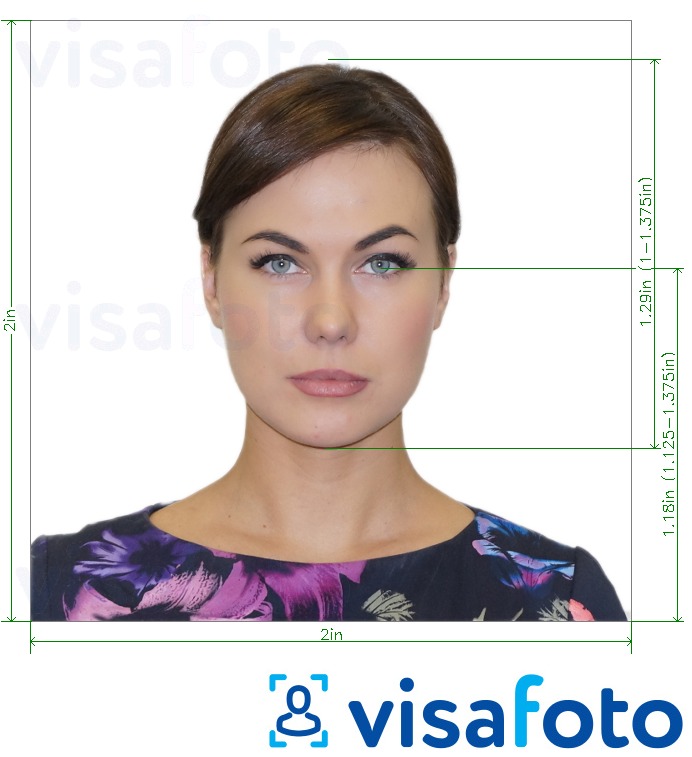 To ensure your photo fulfills the requirements, follow our tips at the end of this article.
Schedule your appointment
To confirm your identity, you will need to attend an interview at your local US Embassy or Consulate.
You may have your appointment at the US Embassy in Islamabad or the US Consulate in Karachi.
Documents required for US visa interview in Pakistan
Your passport, which must be valid for at least six months after the end of your planned stay in the US;
Your visa application fee payment receipt;
Your DS-160 confirmation page;
Documents required based on your visa type. For example, if you're applying for a study visa, you will have to show that you are enrolled in an American educational institution. For work visas, a valid job offer from an American employer must be shown. Included in these documents are usually proof of financial ability: you must prove that you can financially support yourself (or have someone that will financially help you) during your stay in the US;
10-year travel history;
List of siblings and children.
Retrieve your passport
If your visa is accepted, you will receive an email notifying you about it. You may then collect your passport with your fresh visa from the collection point you previously chose.
Instant US visa photo editor
As we mentioned above, US visa photos have to follow specific requirements to be accepted. To avoid wasting time and resources, we recommend you trust the editing of your photo to a professional tool that guarantees that your photo will fully satisfy the parameters up to the subtlest details and be accepted by the embassy or consulate.
Visafoto has been processing US visa pictures since 2013, and it's so easy to use! Just upload a portrait (or even a selfie) of you taken in decent lighting, with proper dress code, and properly posed: look straight to the camera and keep a neutral expression. Visafoto will take care of the rest.
Take an image with a smartphone or camera against any background, upload it here and instantly get a professional photo for your visa, passport or ID.
Source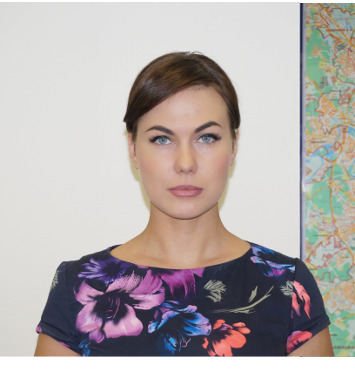 Result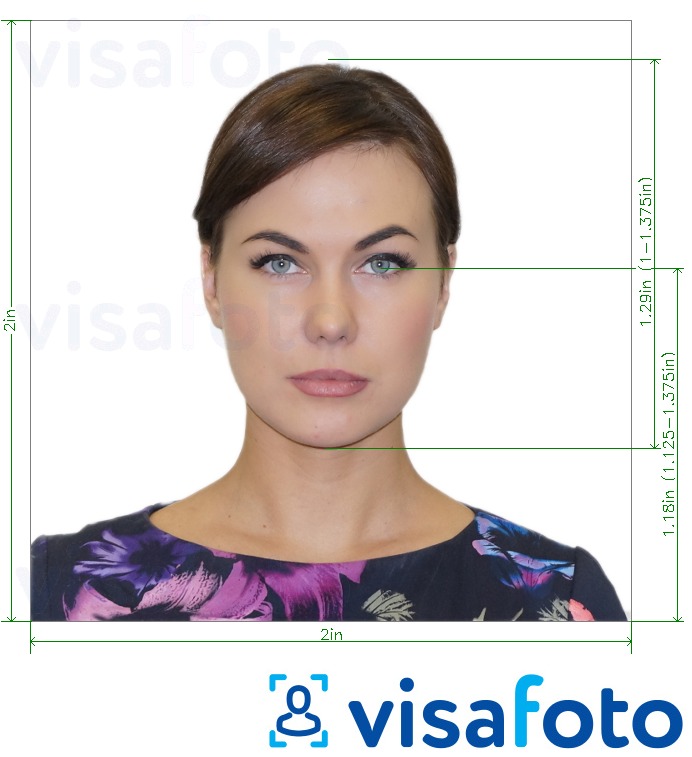 Take an image with a smartphone or camera against any background, upload it here and instantly get a professional photo for your visa, passport, or ID.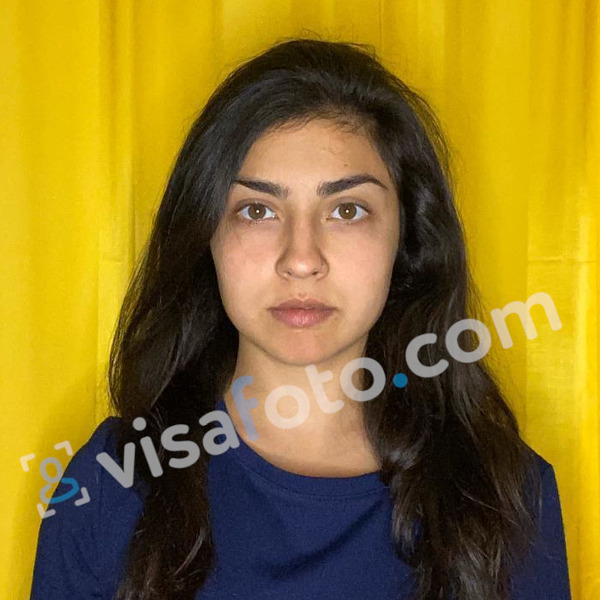 You will get two files from Visafoto: a digital photo for electronic applications and a template ready for printing.
Visafoto adjusts your photo's size, background, and proportions and takes care of subtler details such as fixing head tilt and contrast. Therefore, photo acceptance is guaranteed. However, should you run into problems, contact us. We're ready to help!