Uzbekistan Visa Guide
As an up-and-coming economy with a diverse culture, Uzbekistan may be one of the underdogs in international travel. Find out the basics of Uzbek visas here.
Table of contents
Uzbekistan visa policy
Uzbekistan provides visa-free entry to several countries for various periods of time. Citizens of some post-Soviet countries can enter and stay for up to 90 days without a visa. There are also visa-free stays for 5, 10, 30, and 60 days. For nationals of some countries, an electronic visa is available on top of a short visa-free regime.
Uzbekistan visa application process
You can apply for an Uzbek visa in two ways: online (if eligible for an electronic visa) or at your local Uzbek embassy.
To apply at the embassy, you must fill out the form and submit the needed documents in person. Before that, you will need an invitation or sponsorship letter from Uzbekistan. An interview may be needed. After your visa is completed, you will need to get your visa stamped.
For an online application, you will need to apply on the official Uzbek electronic visa website. Read more on the process in the next section.
How to apply for an Uzbekistan visa online?
You can apply for an electronic visa if you are a citizen of:
Albania
Algeria
Angola
Bahrain
Bangladesh
Bhutan
Bolivia
Cabo Verde
Cambodia
Cameroon
China
Colombia
Côte d'Ivoire
Ecuador
Egypt
El Salvador
Fiji
Gabon
Ghana
Guyana
India
Iran
Jordan
Kuwait
Laos
Lebanon
Maldives
Marshall Islands
Micronesia
Morocco
Nauru
Nepal
North Korea
North Macedonia
Oman
Palau
Paraguay
Peru
Philippines
Qatar
Samoa
Saudi Arabia
Senegal
Seychelles
Solomon Islands
South Africa
Sri Lanka
Suriname
Thailand
Tonga
Tunisia
United States
Uruguay
Vanuatu
Venezuela
Vietnam
If you are eligible, then follow the steps below:
Start your application on the official portal;
Fill out your personal data and upload the needed documents, such as passport data scan and application photo;
Pay your application fee online with a credit or debit card;
Wait for your visa to be processed.
Uzbekistan visa photo requirements
The Uzbekistan visa photo parameters are based on ICAO parameters:
The image size is 35 by 45 millimeters;
The photo must be in color;
The image must have adequate brightness and contrast and show natural skin tone;
It should show a close-up of the head and (partial) shoulders;
Your head must be looking straight forward, centered with neutral expression and in sharp focus, and clear with no ink marks/creases/lines;
The face (from forehead edge to bottom of chin) should be 70 to 80% of the photo;
The eyes must be open and no hair obscuring the face;
Prescription glasses are allowed but have to be clear and thin framed and should not have flash reflection or obscure the eyes;
Head coverings, hair, head-dress or facial ornaments should not obscure the face;
The photo must have plain light background with no other people or objects in the photo;
The lighting must be uniform with no shadows on the face or behind;
Photos should not have red eyes.
Here is an example: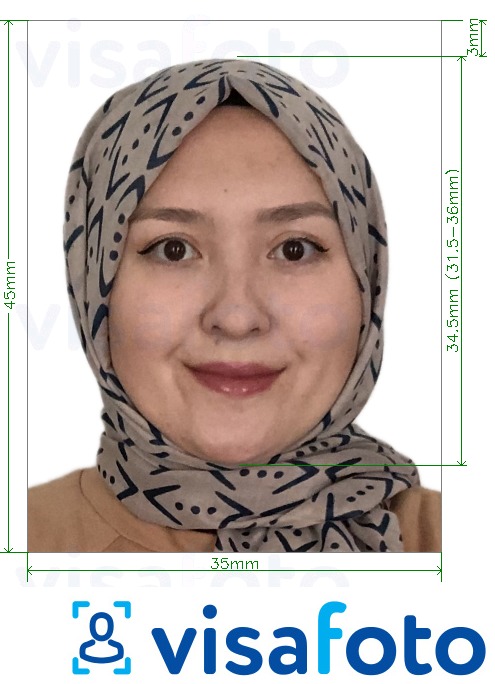 How to make an Uzbek visa photo online?
Whether you're applying at an embassy or online, make sure that your photo is up to par to ensure a smooth application process.
Using Visafoto, an online photo editor that has been adjusting photographs for various documents worldwide since 2013, you can easily make a complaint about Uzbekistan visa application photo online. It will make sure your photo fulfills all the requirements needed.
Take an image with a smartphone or camera against any background, upload it here and instantly get a professional photo for your visa, passport or ID.
Source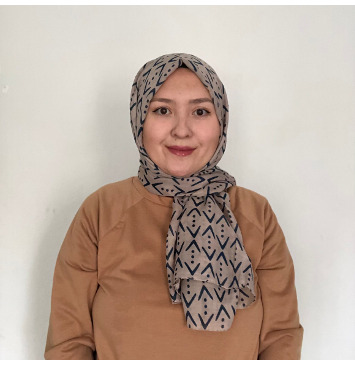 Result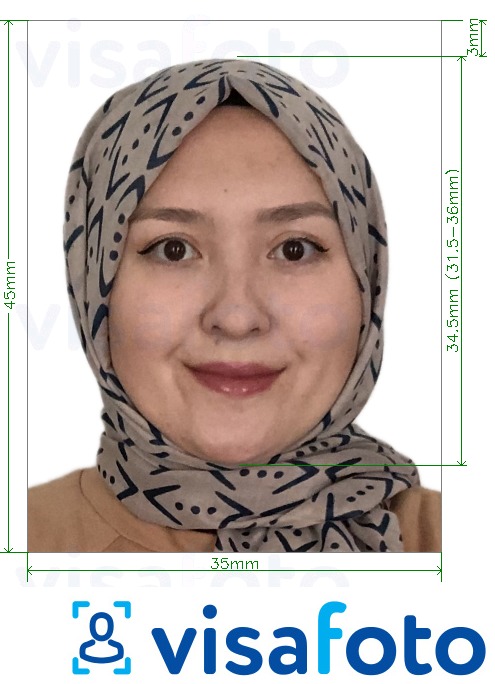 Just take a picture of yourself following the guidelines stated above. Don't worry about the size, background, positions, and proportions: Visafoto will handle the technicalities.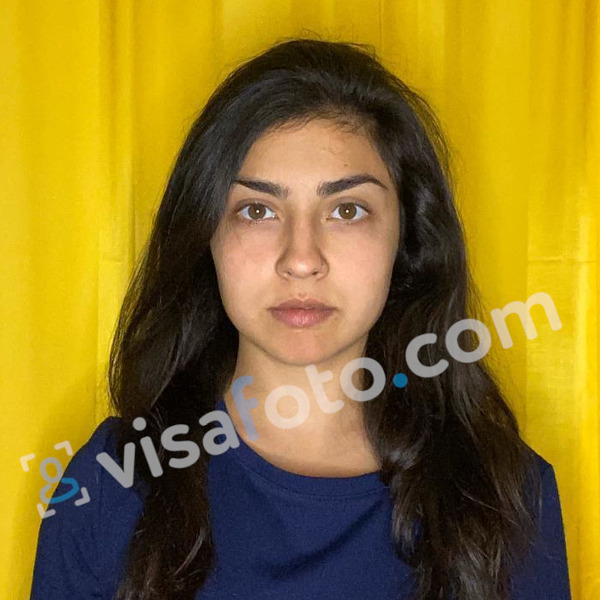 Take an image with a smartphone or camera against any background, upload it here, and instantly get a professional photo for your visa, passport, or ID.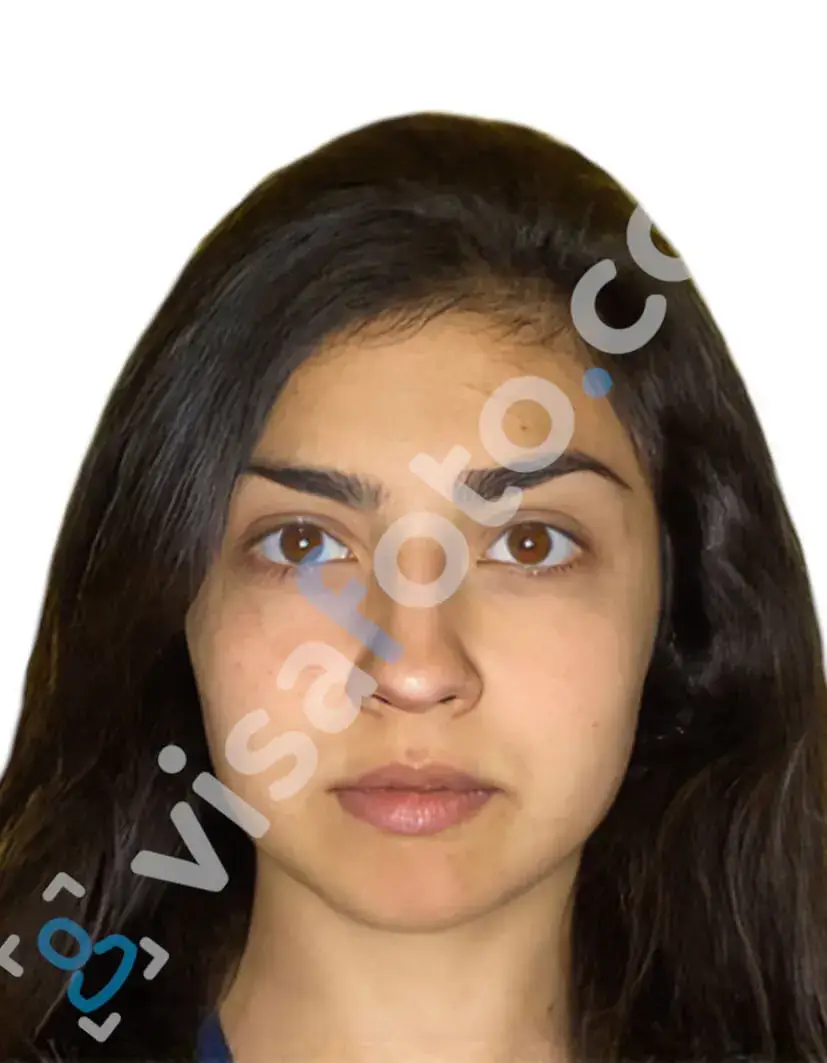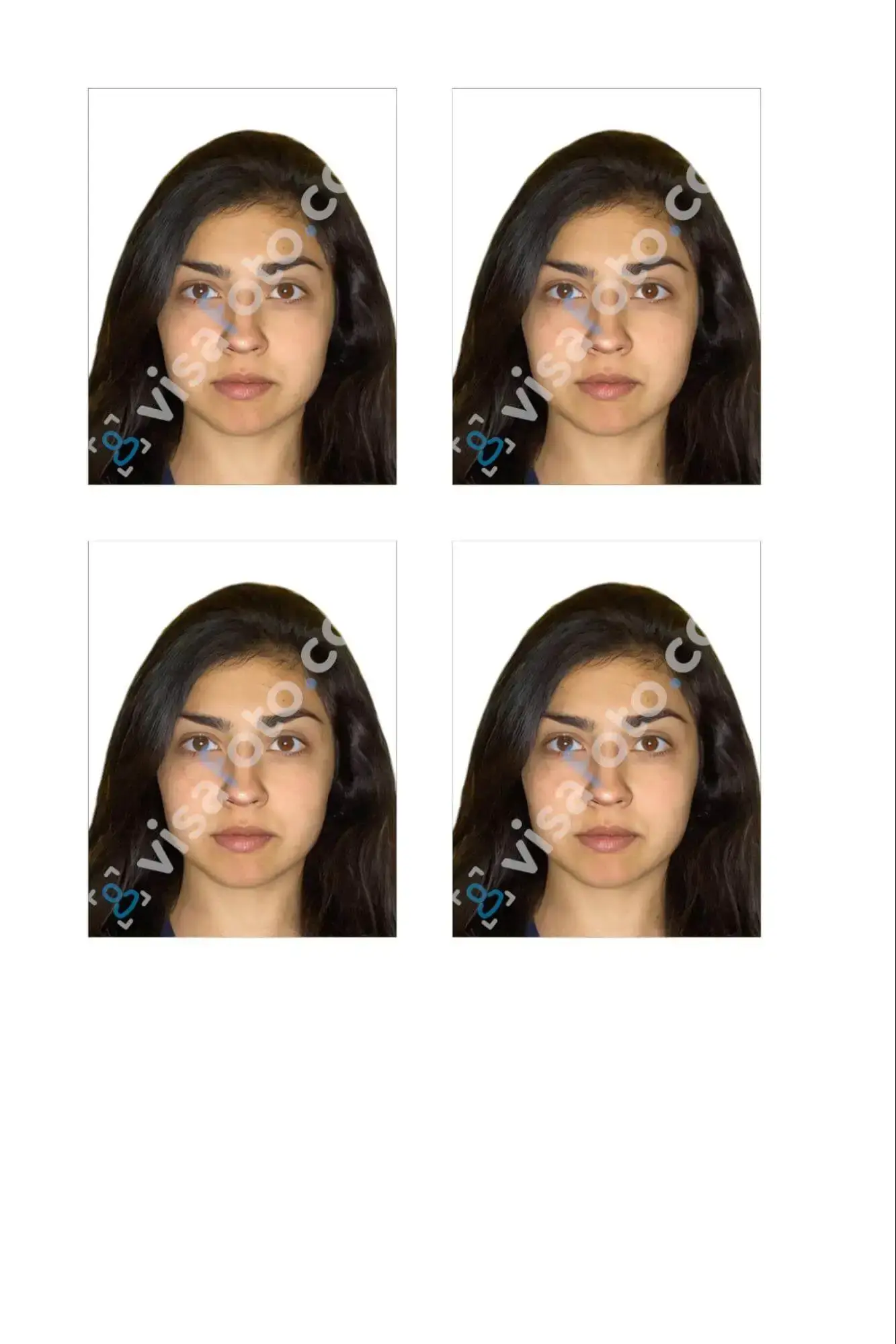 Uzbekistan visa cost
The visa cost depends on how you apply and the validity period.
Electronic visa – $20;
Single-entry visa up to 7 days – $40;
Single-entry visa up to 15 days – $50;
Single-entry visa up to 30 days – $60;
Single-entry visa up to 3 months – $80;
Single-entry visa up to 6 months – $120;
Single-entry visa up to 1 year – $160;
Multiple-entry visa up to 6 months – $150;
Multiple-entry visa up to 1 year – $250;
Single-entry transit visa up to 72 hours – $40;
Double-entry transit visa – $50.
Uzbekistan visa processing time
The processing time also depends on the type of application you use. Electronic visas are processed within three days, but applications at the embassy are usually processed within ten working days if all the documents are accepted.
Uzbekistan visa validity
The validity of your visa depends on the type you hold. Electronic visas are valid for 90 days after the issued date, and using them you can stay in Uzbekistan for 30 days. Other types of visas have their validity period written on them, and you generally know of it upon application.