Venezuela Visa Application And Photo
Venezuela is a country ripe with natural wonders that invite people worldwide to witness them. As is the case with most countries, to enter Venezuela, foreigners must obtain visa in advance, with some exceptions. Who needs a visa to Venezuela, and how can you apply for one? Read more to find out.
Table of contents
Do you need a visa to enter Venezuela?
Citizens of several countries can enter Venezuela for a certain amount of time without a visa. However, the list of visa-free countries does not include the US and Canada. So American and Canadian travelers must apply for a Venezuelan visa according to their travel purposes. The processes may differ depending on the visa type and goals.
Below is a list of countries whose nationals can enter Venezuela visa-free for up to 90 days:
All European Union
Andorra
Antigua and Barbuda
Argentina
Australia
Barbados
Belarus
Belize
Bolivia
Brazil
Colombia
Costa Rica
Dominica
Grenada
Hong Kong
Iceland
Indonesia
Iran
Jamaica
Japan
Liechtenstein
Malaysia
Maldives
Mexico
Monaco
Nicaragua
New Zealand
Norway
Palestine
Paraguay
Qatar
Russia
Saint Kitts and Nevis
Saint Lucia
Saint Vincent and the Grenadines
San Marino
South Africa
South Korea
Sri Lanka
Switzerland
Trinidad and Tobago
Turkey
United Kingdom
Uruguay
If you don't find your country in the above, you need to obtain a Venezuelan visa in advance.
How to apply for a Venezuelan visa
You can get a visa to Venezuela at the Venezuelan consulate or the embassy in your country. You can also go to an accredited visa agency. Venezuela does not currently have an e-visa policy.
Visit the official website of your local Venezuelan embassy or consulate to schedule an appointment for visa submission. Some diplomatic missions may require online appointments, while others may allow walk-in applications.
The average Venezuelan visa processing time is 10-15 days. However, we recommend that you allow more time for unexpected delays.
Documents required to apply for a Venezuelan visa
Have these documents with you to apply at your local Venezuelan embassy or consulate:
Your passport, which is valid for at least six months at the date of entry to Venezuela, has at least one blank visa page, and is not damaged in any way;
Passport photos that fulfil requirements (explained below);
Visa application form, completed correctly;
Proof of employment;
Proof of travel arrangements (return tickets);
Proof of accommodation;
Proof of financial means (bank statement);
Proof of travel insurance;
Money order to pay for the application. The Venezuelan tourist visa fee is currently $30. In a case of tourist visa, the cost is $60;
If applying for a business visa:

An invitation letter from a Venezuelan business;
Business introduction letter;
Proof of business registration.
Venezuelan visa photo requirements
The photo must be in color;
The required Venezuelan visa photo size is 30 mm in width and 40 mm in height;
The height of your head in the picture should be about 30 mm;
The photo must be no older than three months;
The background must be plain white;
The photo must be printed on high quality matte photo paper;
Glasses are allowed. The frame must not cover any part of your eyes. There must be no glare on the lenses. Dark glasses are not permitted;
You can wear a head covering for religious or medical reasons. Your full facial features must be visible. You cannot wear head accessories for any other reason;
Your photo must be in focus. Balance the lighting and colour, not too dark or too light;
There must not be any shadows on your face or behind your head;
'Red eye' in photographs is not acceptable;
Keep your facial expression neutral and look straight into the camera.
Here is an example: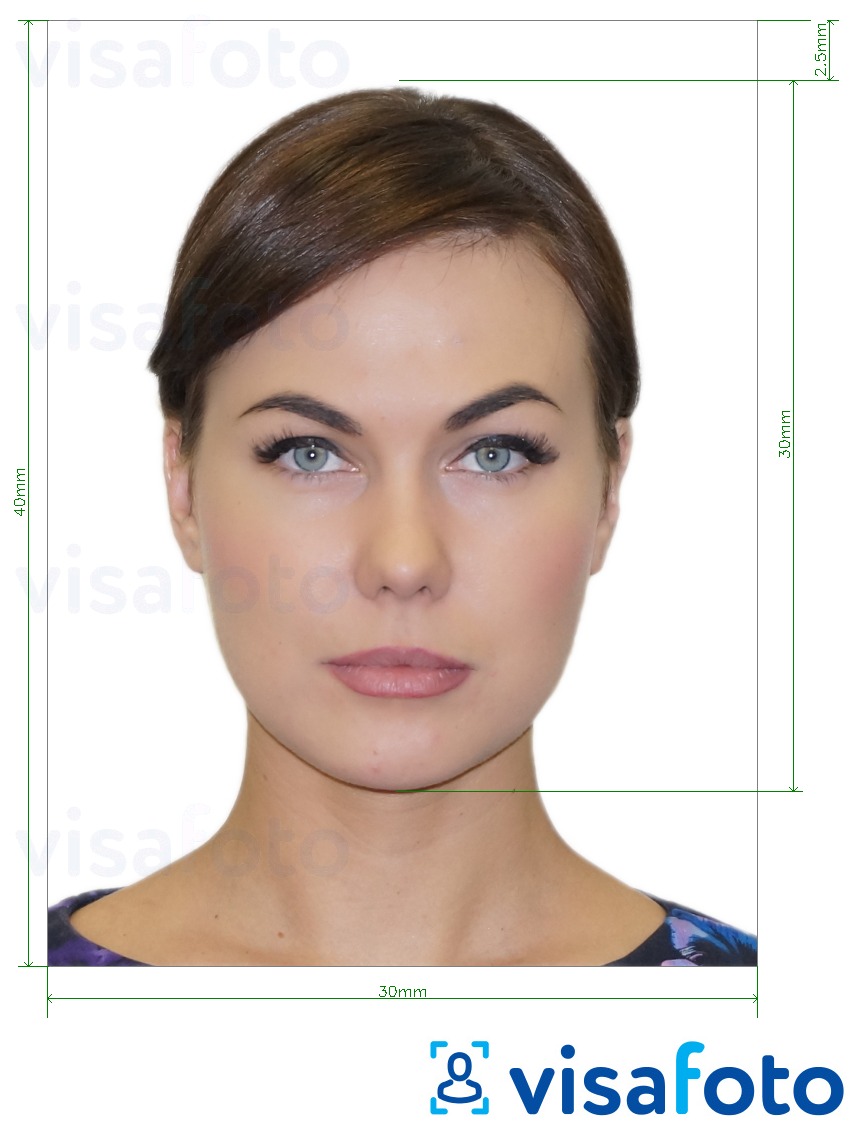 Get a Venezuelan visa photo online
Applying for a visa can be lengthy, not even counting the possible delays from going back and forth to get all the requirements right. One of the ways you can save time is by getting your application photo done professionally online.
With Visafoto, you can get a photo for your Venezuelan visa application that's guaranteed to be accepted without going to a professional photo studio.
Just take a picture of yourself following the guidance above, under good, preferably daylight, lighting. There is no need to worry about the technicalities such as background, size, and proportions: Visafoto will take care of that. Upload your photo to our tool below.
Take an image with a smartphone or camera against any background, upload it here and instantly get a professional photo for your visa, passport or ID.
Source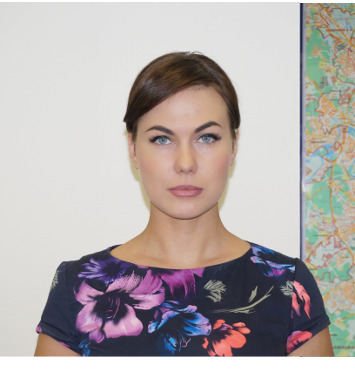 Result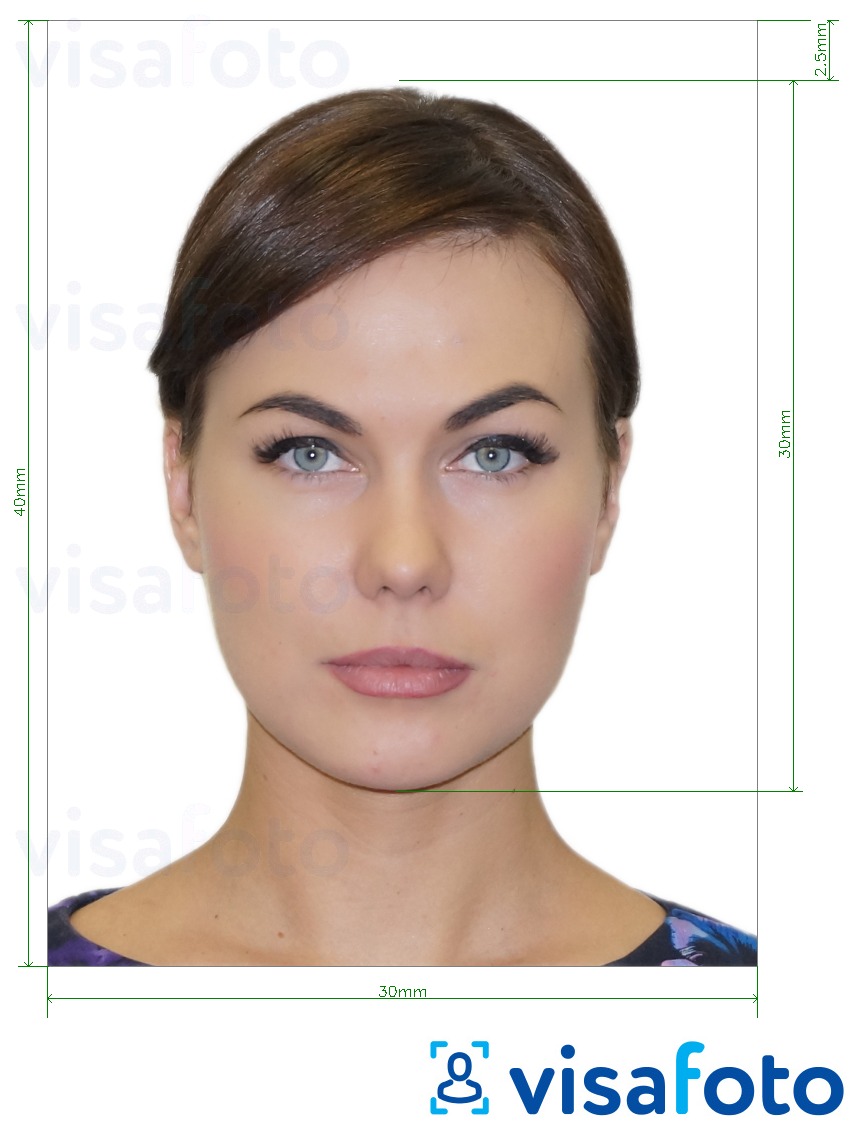 Take an image with a smartphone or camera against any background, upload it here and instantly get a professional photo for your visa, passport, or ID.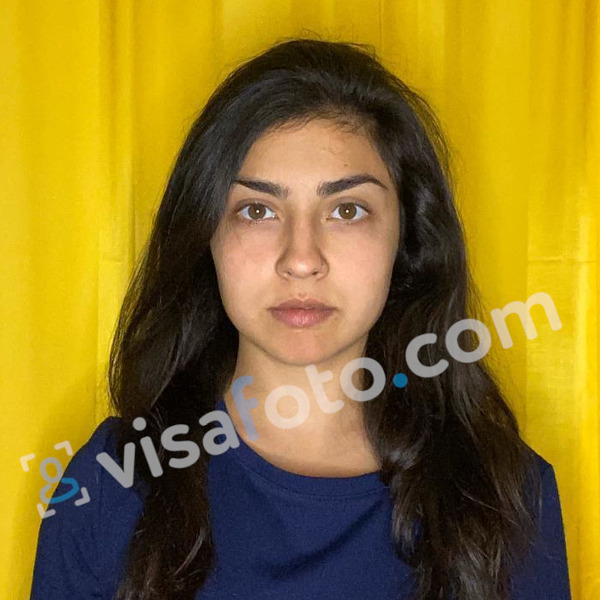 You will need printed photos for your application, but don't worry about photo print formatting: Visafoto has your back. Besides a digital file containing one photo, you will also get a template ready for printing. Just remember to print it according to the guidelines.
Venezuela tourist visa costs
The standard Venezuelan visa fee is $30. The fee is not refundable.
Venezuela tourist visa validity
The standard Venezuelan visa duration is 90 days. The tourist visa is single-entry.
Last update: June 2023