Vietnam Passport Renewal in the U.S.
If a Vietnamese citizen is residing or working in the United States, it may be more convenient for them to renew their passport at a Vietnamese embassy or consulate located in the United States rather than traveling back to Vietnam to renew their passport.
Regardless of the reason, a Vietnamese citizen who wishes to renew their passport in the United States will typically need to follow the procedures and requirements set by the Vietnamese government for passport renewal, which can be obtained from the Vietnamese embassy or consulate in the United States.
Table of contents
Is it possible to get a new Vietnam passport in the U.S.?
Yes, it is possible for Vietnamese citizens to renew their passport in the United States. The process typically involves visiting a Vietnamese embassy or consulate in the United States and submitting the required application, documentation, and fee.
Is it possible to renew a Vietnamese passport online?
No, applying for a Vietnamese passport online is not currently possible. The Vietnamese government requires passport renewal applicants to submit their applications at a Vietnamese embassy or consulate, along with the necessary documentation and fee. This process cannot be completed entirely online at this time.
How to apply for a new Vietnam passport in the U.S.?
Vietnamese citizens can apply for their passports renewed through their embassy or consulate, either in person or by mail. In general, the steps are as follows:
Gather necessary documentation: The individual will need to provide proof of their Vietnamese citizenship and identity, as well as proof of their current residency in the United States;
Contact the nearest Vietnamese embassy or consulate to make an appointment if necessary;
Submit the application and required documentation during the appointment or by mail;
Wait for processing.
Mail-in applications are sent to the consulate in New York, while in-person applications are available in both the embassy and the consulates.
Documents needed for Vietnam passport renewal
Here are the documents required for Vietnamese passport renewal:
Application form for passport renewal;
Biography form;
3 passport photos;
Vietnamese passport;
A copy of US passport/US green card/US valid visa (if any);
A money order or cashier's check for the fees made out to "EMBASSY OF VIETNAM";
A self-addressed prepaid return envelope, in case you want your new passport to be sent back to you.
Vietnam passport photo requirements
Make sure that your photos comply with the parameters as follows:
The required Vietnam passport photo size should be 2 inches by 2 inches (5 cm x 5 cm) in size;
The background should be plain white;
The individual's head should be centered in the photo and should take up about 70-80% of the photo;
The top of the head should be within the top third of the photo, and the face should be facing straight ahead;
The individual should have a neutral expression, with their mouth closed and both eyes open;
The photo should be taken in natural, evenly-distributed lighting. Shadows and reflections should be avoided;
Photos have to be in color;
There should be no distortions or marks on the submitted photos.
Here is an example: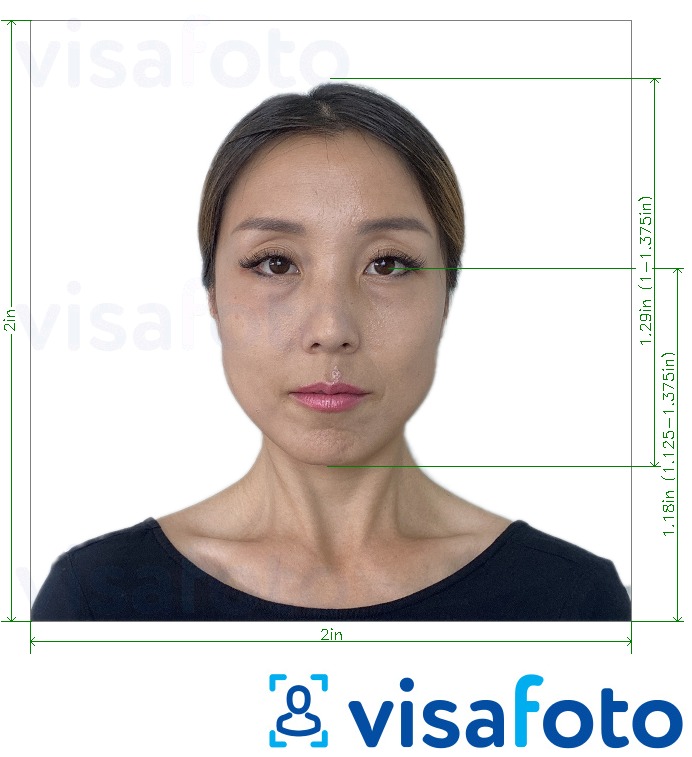 Get a Vietnam passport photo online
No matter which way you're applying for your Vietnamese passport, a valid passport photo is key to ensuring that your application is processed as efficiently as possible. A valid photograph needs to fulfill all the requirements explained above.
To get one quickly, you can simply use Visafoto, which has been helping people worldwide get photos for various identification documents. Just take a picture of yourself under good lighting, with proper posing and clothing, as explained above. Then Visafoto will take care of the technicalities.
Take an image with a smartphone or camera against any background, upload it here and instantly get a professional photo for your visa, passport or ID.
Source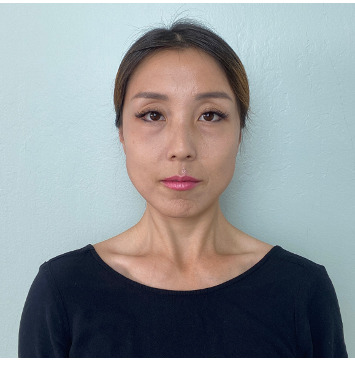 Result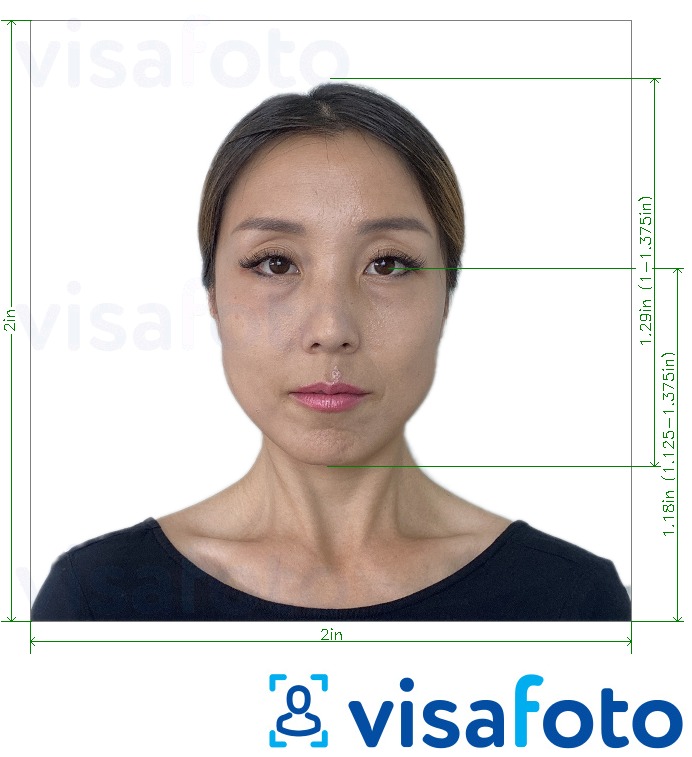 First, take a photo of yours under daylight like this one: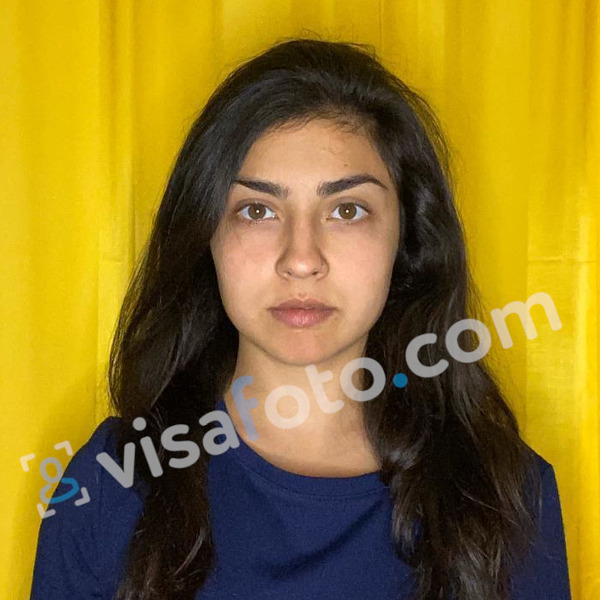 You will have two types of photos: a digital one for electronic applications and another one suitable for printing.
Here they are:
Read more: Follow this guideline to print out your passport photo for less than $0,50.
Addresses of the Vietnamese embassy and consulates in the U.S.
Here are the addresses of Vietnamese diplomatic missions in the US:
Embassy: 1233 20th St NW, Ste 400, Washington, DC
Consulates:
Houston: 5251 Westheimer Road;
San Francisco: 1700 California Street;
New York: 866 United Nations Plaza.
How much does it cost to renew a Vietnamese passport in the U.S.?
Whether applying by mail or in person, the fee is $110.
When to start a passport renewal process?
As the passport that will be renewed must be valid for at least 30 days at the time of application, the latest you can start a renewal process is 30 days before your passport expires. However, it is recommended to start earlier to ensure you have your passport on time as needed.