Australian Citizenship Application Guide
Australia has a reasonably loyal immigration policy, welcoming valuable professionals, business people and investors from abroad. As a result, more than 30% of the Australian population are migrants. After four years of residence in the country and meeting certain conditions, you can obtain Australian citizenship. Find out about the citizenship application below.
Contents:
Australian citizenship benefits
As self-explanatory as it is, you could say that the benefits of Australian citizenship are simply the rights of an Australian citizen. One obvious benefit to a foreigner already living in Australia is that you do not have to consider updating your visa or permits in Australia or ever worry about getting deported.
Other than that, an Australian citizen has political rights in Australia. They also get social support (including financial assistance for education). Some government jobs only hire citizens, so there's another open window for employment.
The Australian passport is also one of the strongest in the world, granting you visa-free entry to most countries worldwide.
Ways to get an Australian citizenship
By birth. A child born in Australia on or after 20 August 1986, provided at least one parent was an australian citizen or permanent resident at the time of birth, automatically gets a citizenship.
By adoption. Adoption matters are the responsibility of the State and Territory Welfare Authorities and each state and territory has its own, individual requirements for the very process of adoption.
By descent. If a person was born outside Australia on or after 26 January 1949, and if at the time of the birth at least one parent was an Australian citizen, that person is automatically an Australian citizen.
By naturalization. This is the only way for people born outside of Australia who do not have Australian ancestry or adoptive parents to obtain Australian citizenship. We' ll explain the requirements for citizenship by naturalization below.
Australian citizenship by naturalisation: eligibility and requirements
To be eligible to apply for Australian citizenship as a foreigner, you must:
Be an Australian permanent resident;
Be over 16 years of age;
Have legally lived in Australia for a period of four years, including 12 months as a permanent resident;
Be of good character;
Understand your responsibilities and privileges as a citizen, as proven by the citizenship test.
Documents required for Australian citizenship application
To prove your eligibility and identity, you will need to provide the following documents:
Identity documents (passport, IDs);
Birth certificate (or other birth document containing needed details);
Evidence of name change, if applicable;
ID with photo;
Evidence of arrival in Australia;
Evidence of residential address, residence in Australia;
Confirmation document of your identity by your community's authority;
Letter from Commonwealth Child Migration Scheme (if applicable);
Good character documents (lack of criminal record, etc.);
Valid passport sized photo.
Australian citizenship test: what to expect
Before the test, you will be interviewed to confirm your identity and eligibility to apply for citizenship. You must bring the original required documents to be checked; copies are not accepted.
At the exam, you will need to answer questions about Australian citizens' rights and privileges and Australian values. The test will also check your English language level.
To prepare for the test, learn the material provided by the Australian government: Australian Citizenship: Our Common Bond. Though the test will be in English, the material is in 40 languages.
Australian citizenship certificate photo requirements
The picture must be in colour and of good quality. The lighting and contrast must be even. No blurred, pixelated, or otherwise distorted photos may be accepted;
The picture must be recent: no older than six months;
If submitting multiple photographs, they must be identical;
The photo background must be light and plain;
The photo size must be 35mm to 40mm wide and 45mm to 50mm high;
The height of your head in the picture (from crown to chin) should be between 32 and 36 mm;
The photos may not be printed using an inkjet printer;
Your face must be fully visible, and your eyes must look straight into the camera. Keep a neutral facial expression;
Your face must be centered in the picture;
Hearing aids are allowed if used regularly;
Headwear should only be for religious or medical purposes. They should not obscure facial features.
Here is an example: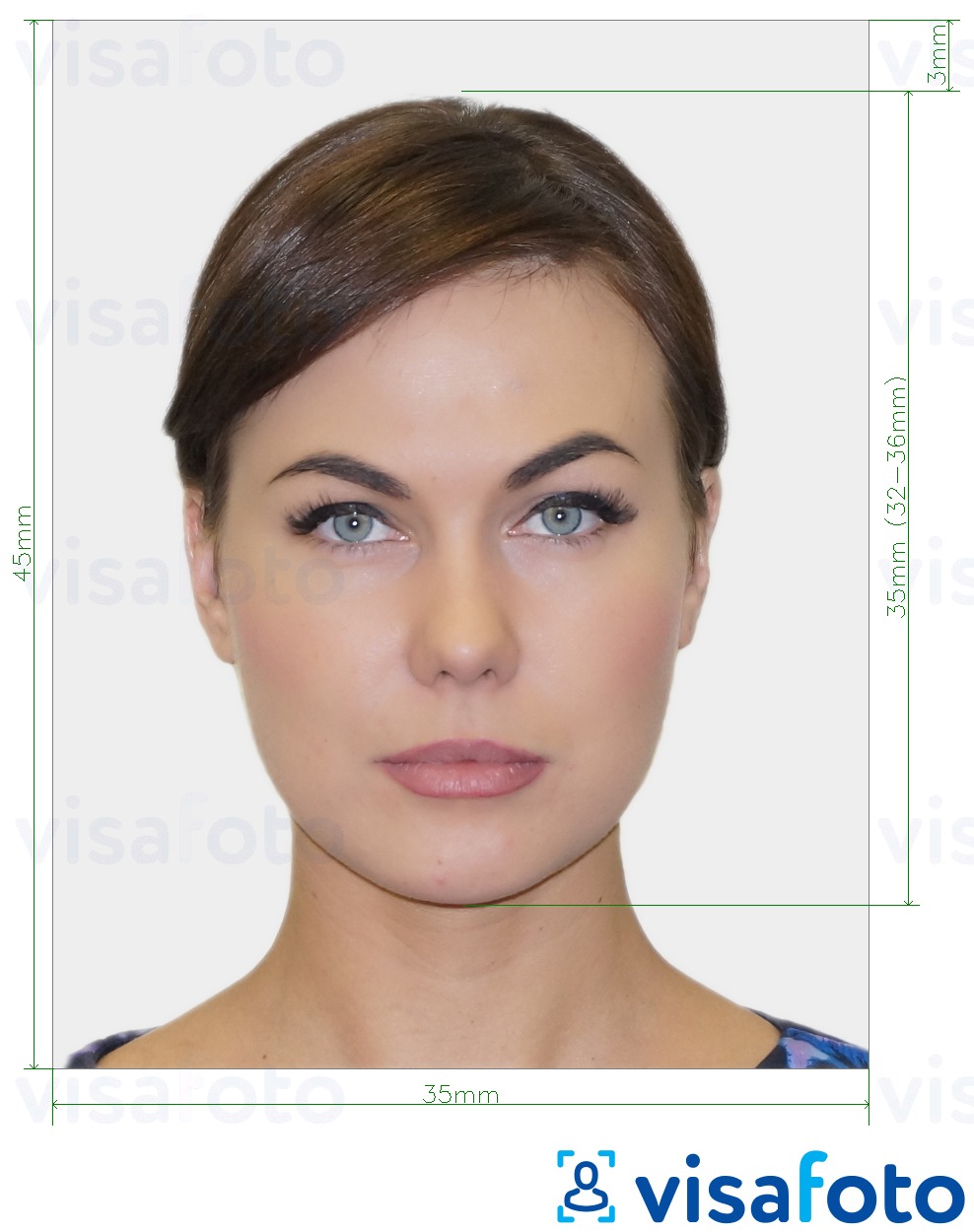 Get a photo for an Australian citizenship application online!
Citizenship application can be a long road: the road before you can apply takes years, and the application process requires a lot of documents and preparation.
You can take the easy road, for example, by using the professional online photo converter Visafoto. Visafoto will make sure your application photo fulfils the requirements, so you can be confident that you won't slip up where you don't need to in the application process.
Simply take a picture of yourself in decent lighting and any background following the guidelines, and Visafoto will take care of the rest of the technicalities like background, size, proportions, and even fix red eyes.
Take an image with a smartphone or camera against any background, upload it here and instantly get a professional photo for your visa, passport or ID.
Source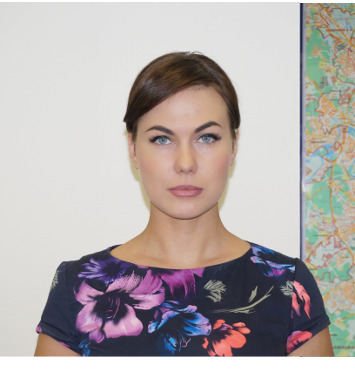 Result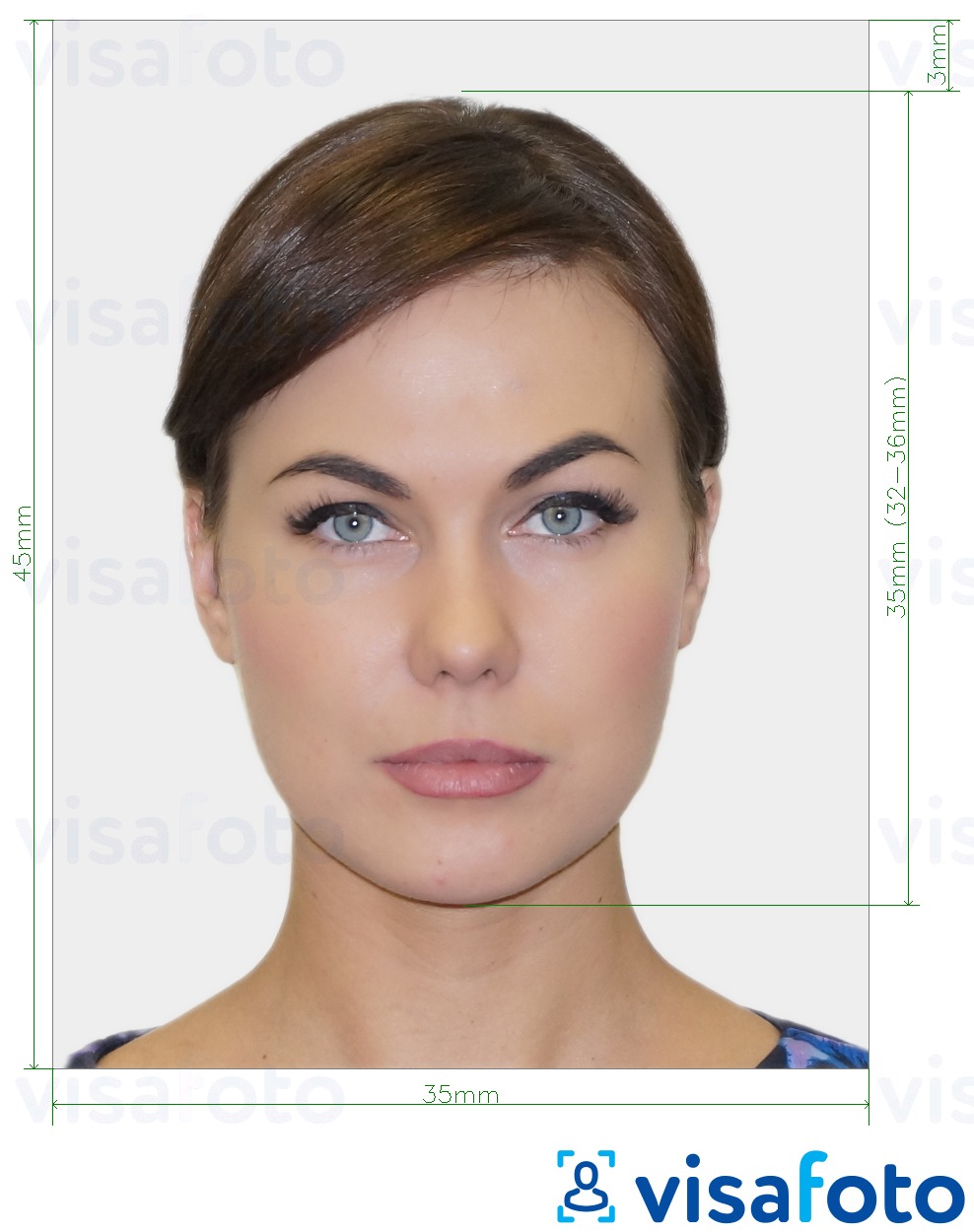 Take an image with a smartphone or camera against any background, upload it here and instantly get a professional photo for your visa, passport, or ID.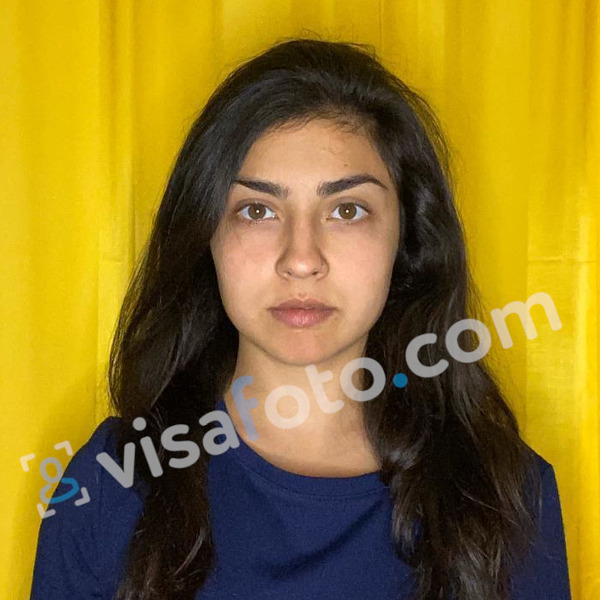 Whether you're applying online or offline, Visafoto has your back! You will get a file containing your digital photo and a ready-to-print template so you can just print your photo without fussing about paper formatting.
Australian citizenship application processing time
The processing time depends on the process you are going through. This article focuses on citizenship by naturalization. 90% of applications in this category are processed within 18 months. Meanwhile, 90% of citizenship by descent applications are processed within 4 months.
What to do if you fail an Australian citizenship test?
If you fail your citizenship exam, you can book another test and try again, even on the same day. However, if you fail three citizenship tests, you will need to wait two years before retaking the test.
Can you leave Australia while waiting for an Australian citizenship certificate?
Yes, you can. For the process to continue, you must return to Australia or provide an intended return date.