Types of Australian Immigration Visa
Many people consider immigrating to Australia, which offers excellent work, business, and study opportunities. High wages, solid social security, and little or no unemployment make the country attractive to migrants.
Table of contents
Below we will tell you what Australian immigrant visa categories are currently available in 2022.
Australia immigration programs and visas
Several types of immigration visas can be used to move to Australia for an extended period. Here are the main ones:
Global Talent Independent program (GTIP) Subclass 124 or 858 ("Australian Talent Visa")
You do not need to enter into an employment contract with an employer when applying for a talent visa. Talented professionals in whom Australia is interested can apply for it. This visa allows you to live in any city in Australia and then obtain citizenship. Moreover, both the applicant and their family members can apply for visas and citizenship. While the age limit for applicants for other types of visas to Australia is usually 45 years old, the talent visa can be obtained by specialists up to 56 years old. Excellent knowledge of English is not required. The visa is issued to specialists in various sectors: agriculture, financial technology, medicine, IT, and others.
Australia Fiancé/e Visa (Prospective Marriage Visa 300)
A fiancé/e visa to Australia allows you to visit your "soulmate" for up to 9 months to get married. Subsequently, it is possible to apply for a partnership visa. The bride or groom must act as a sponsor, and a person must be at least 18 years old to apply.
Australia Partner Visa
It is intended for spouses or partners of Australian citizens and residents. The partners do not have to be married; they just have to live together and share a household. Australia is quite loyal to same-sex marriages, and therefore such visas are also issued to eligible couples. The partnership visa is processed in 2 steps. 820/309 is temporary; after two years after obtaining it, you can apply for a permanent one: 801/100.
Australia Investor Visa (188)
It is available to people who intend to invest in the Australian economy. The applicant can create a new business, own an existing business in Australia or invest in a new project. The validity period of the visa is four years. At the end of its validity period, you can apply for a permanent visa 888. The investor visa has gradations; in particular, there are five types - from business innovation to premium investor.
Australia Student Visa
A student visa to Australia allows you to study at a university, college, take courses. The study must last more than three months. However, if this period is less, a person can arrive on an ordinary tourist visa. The maximum period of validity of an Australian student visa is five years. It is easy for immigrants who received an education in Australia to get a professional visa and stay in the country afterward.
Australia Professional Visa
There are visas available for qualified professionals to work in Australia. The website of the Australian Department of the Interior provides a list of the most relevant occupations in the country. Engineers, agricultural specialists, medics, and IT specialists are in demand. The applicant must have a good command of English and be willing to take tests.
The most common Australian work visa types are listed below:
Visa 189 ("Independent Professional Visa to Australia") is issued without attachment to a specific employer or region. To obtain it, you must achieve the highest possible score on the vocational test.
Visa 190 is slightly easier to obtain than an independent one. It obliges the applicant to live and work in a particular state for at least five consecutive years.
VISA 491 is a temporary visa issued for 5 years to work in certain regions. It cannot be renewed, but you can later apply for permanent residence if you meet some conditions.
Documents required for Australia visa application
The documentation package differs depending on the visa type, but the main list is as follows:
Application form;
Passport;
Confirmation of payment of the consular fee;
Financial guarantees;
Medical insurance.
The documentation package must include a standard photo. The Australian visa picture requirements are as follows:
The photo must be 35 x 45 mm in size;
The head must occupy 32 to 36 mm;
Picture must be current, taken no more than six months ago;
The Australian visa photo background must be white;
The head must be located in the center;
The facial expression must be neutral.
Here is an example of an Australia visa photo: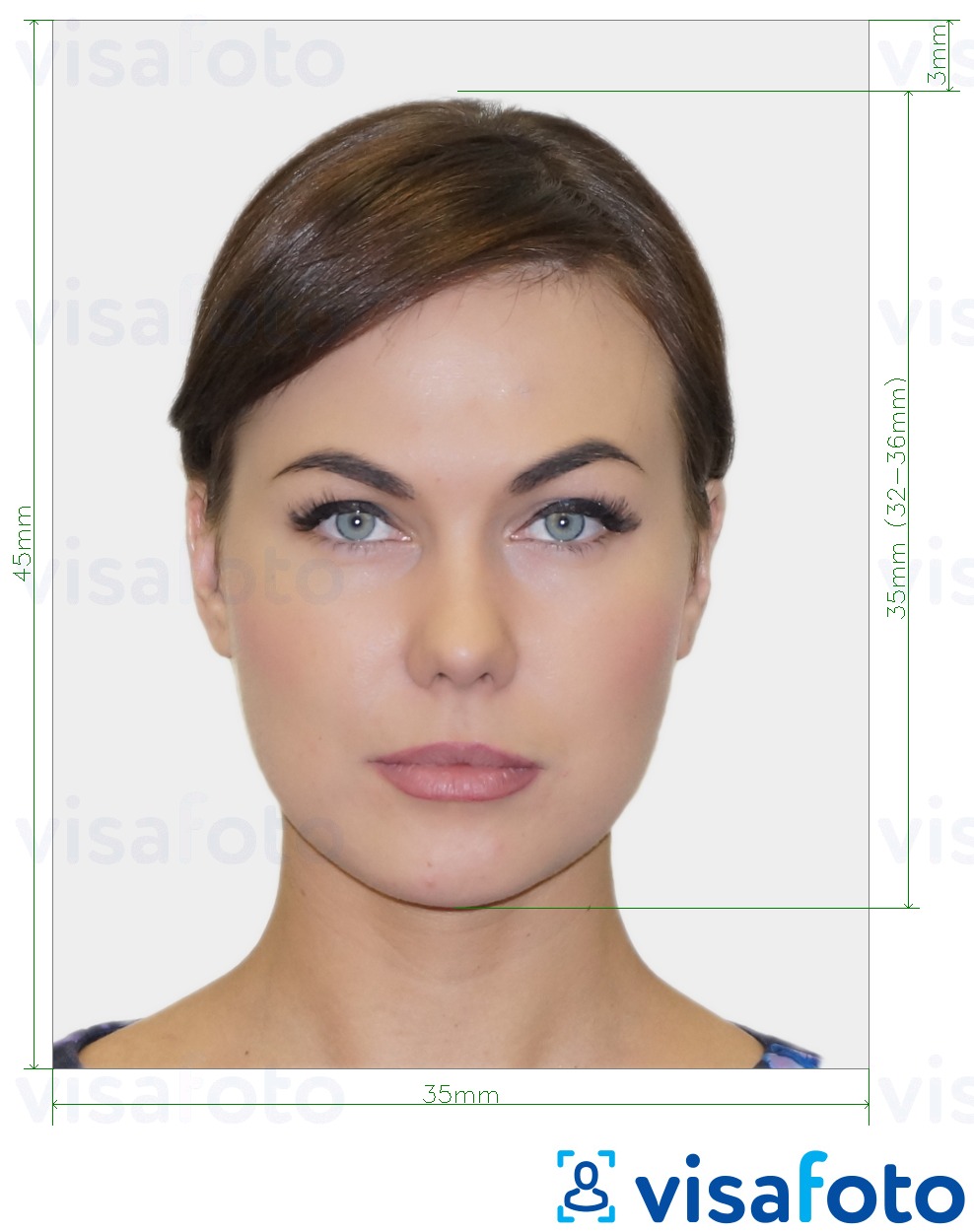 There are also other requirements for head positioning, the distance between the edge of the photo and the top of the head, contrast, and color correction. To get an Australian visa photo instantly for printing and online submission, you can use the Visafoto service.
Take an image with a smartphone or camera against any background, upload it here and instantly get a professional photo for your visa, passport or ID.
Source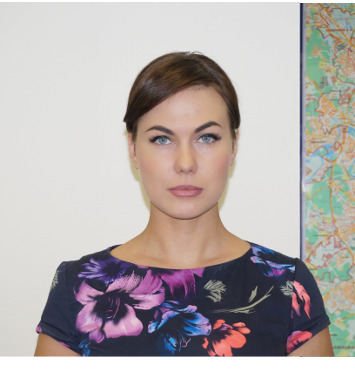 Result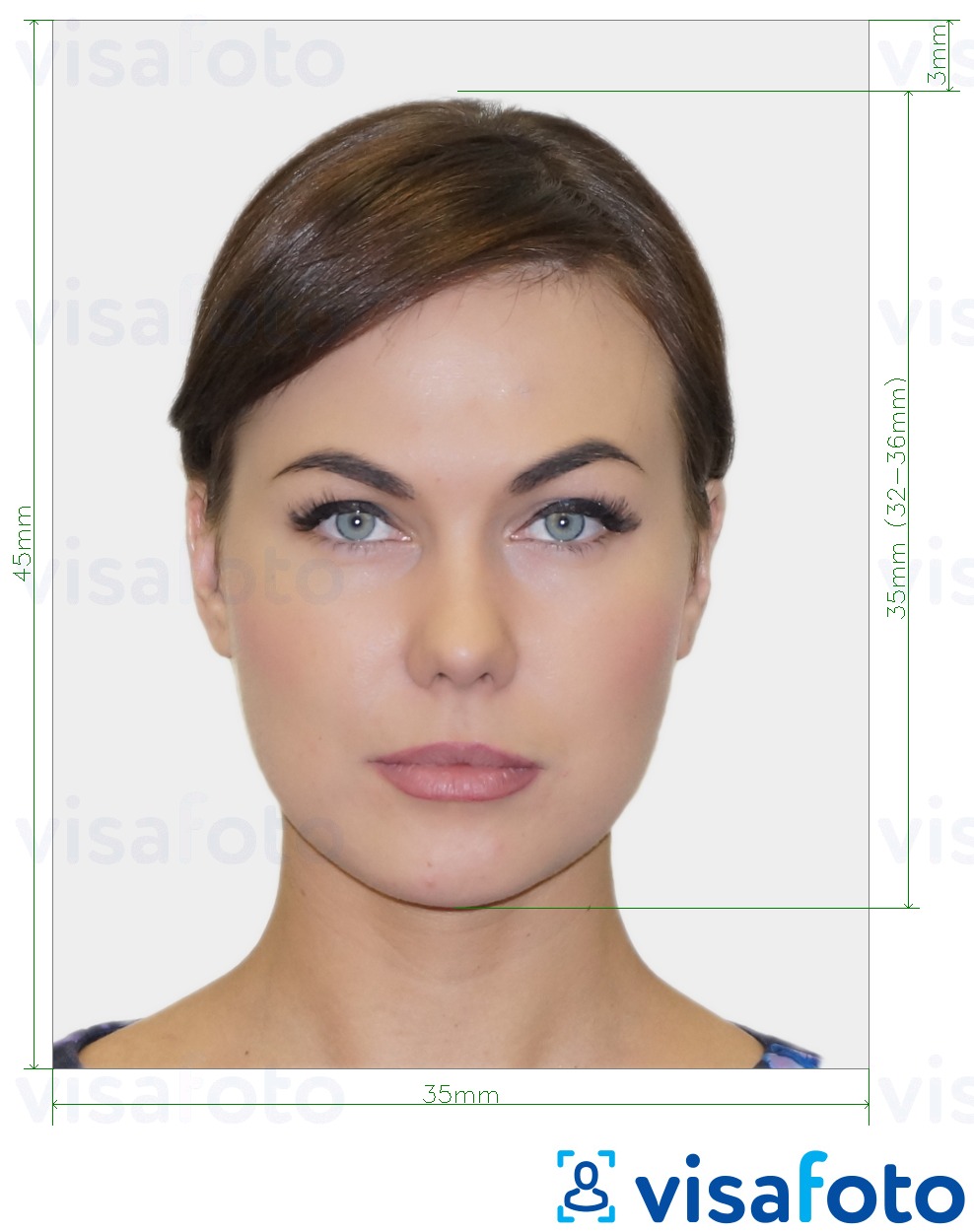 In seconds, Visafoto will format the image according to the requirements for size, brightness, resolution. Our convenient visa photo tool will change any photo background to white. Download the processed image and use it to apply for an Australian immigrant visa.
First, take a photo of yours under daylight like this one: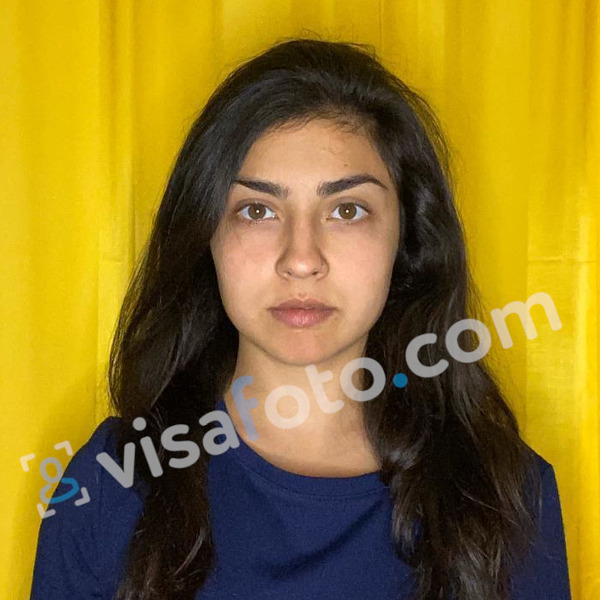 You will hold two types of photos. A digital one suits electronic applications and another one is for printing.
We wish you good luck in realizing your goals!