Australian visa photo
Are you going to apply for a visa to travel to Australia? In addition to other documents, you have to provide the Australian Embassy with two identical photographs that meet Australian visa photo requirements.
Table of contents
High-quality photos are an important part of the success of your application for an Australian visa.
How to apply for an Australian visa online?
It is convenient to apply for a visa to Australia online. It is necessary to send an application through ImmiAccount, attach scans of all documents, pay the visa fee and wait for a decision.
Documents for Australian visa application
Required documents for obtaining an Australian tourist visa are:
Online application form;
Copy of personal data pages of the foreign passport;
Two recent photos for Australian visa application;
Consular fee payment confirmation;
Copies of all existing and former visas to other countries;
Financial guarantees;
Resume (CV) filled out on the letterhead of the embassy in English, indicating studies from the age of 18 and work without skipping;
Medical insurance for the entire trip with a minimum coverage of 41,000 AUD.
The list is different for the other types of visas.
Australian visa photo requirements
The official photo requirements for an Australian visa application are:
Australian visa application photo size should be 35x45 mm.
The applicant's head should occupy 75-80% of the frame and should be located in the central part of the image.
Face size along the vertical axis should be 31-36 mm.
The photo should be colored.
The photo should have a light grey background.
The applicant should have a neutral expression and look directly into the camera.
Accessories and cosmetics that cover or distort facial features are not allowed.
If a religious headdress interferes with the perception of the personality, it must be removed.
Here is an example of an Australia visa photo: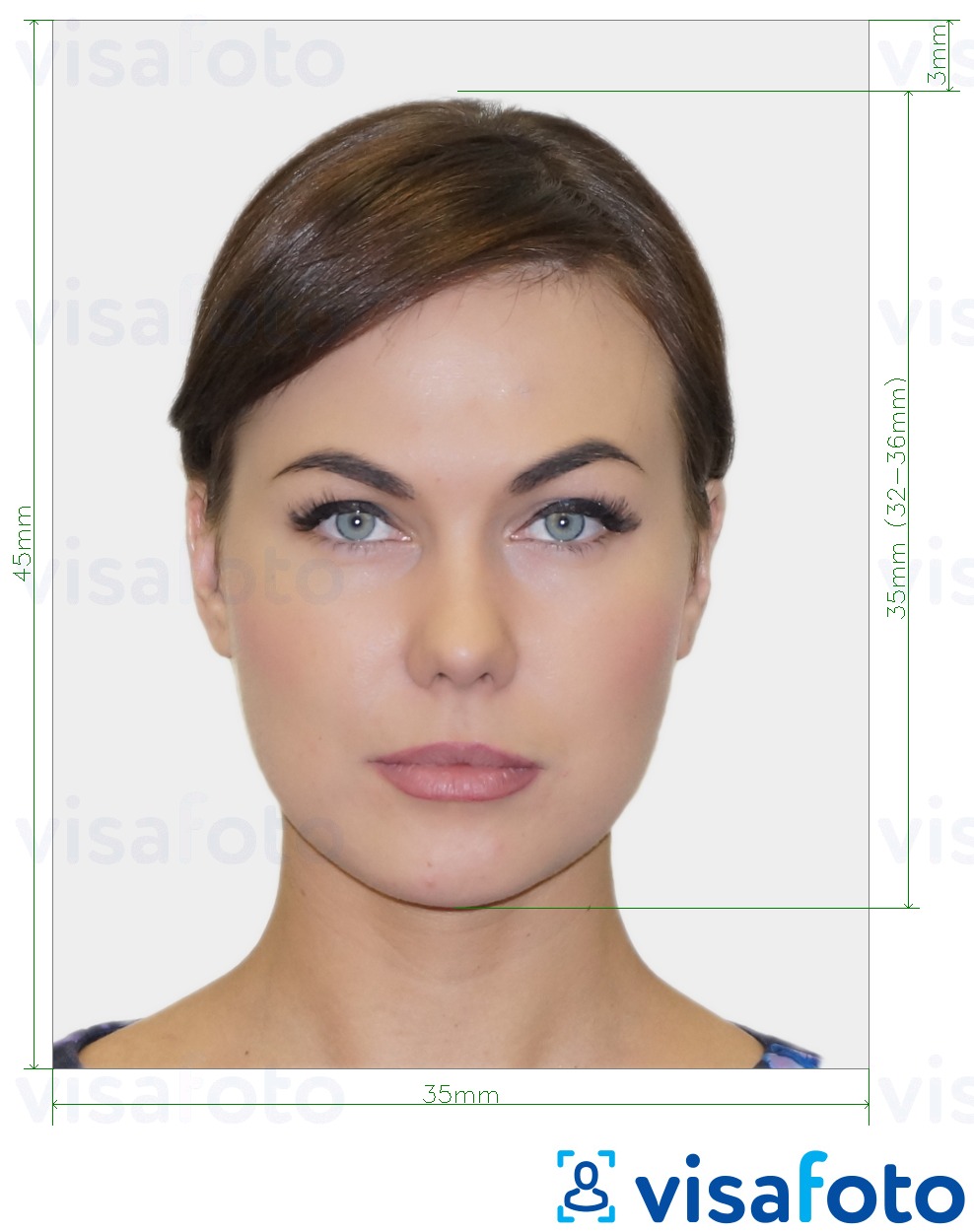 Can I wear glasses in the Australian visa photo?
It is allowed to take pictures with glasses, provided that the lenses are not tinted. The frame should not obscure the expression of the eyes.
Australian visa photo: matte or glossy
An Australian visa application photo must be printed only on matte photo paper of good quality.
Australian visa photo tool
What is the most reliable way to take a photo for an Australian visa application? Since Australian visa application picture size is surely specific and different from most passport-sized photographs, it is best to commit this task to dedicated online tools. With Visafoto you can take a photo for a visa to Australia everywhere in the world!
Take an image with a smartphone or camera against any background, upload it here and instantly get a professional photo for your visa, passport or ID.
Source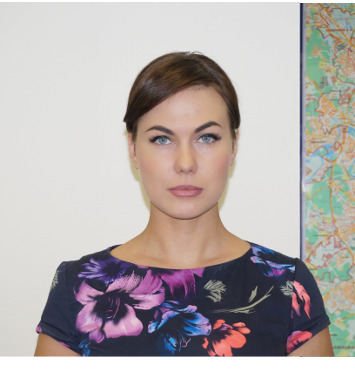 Result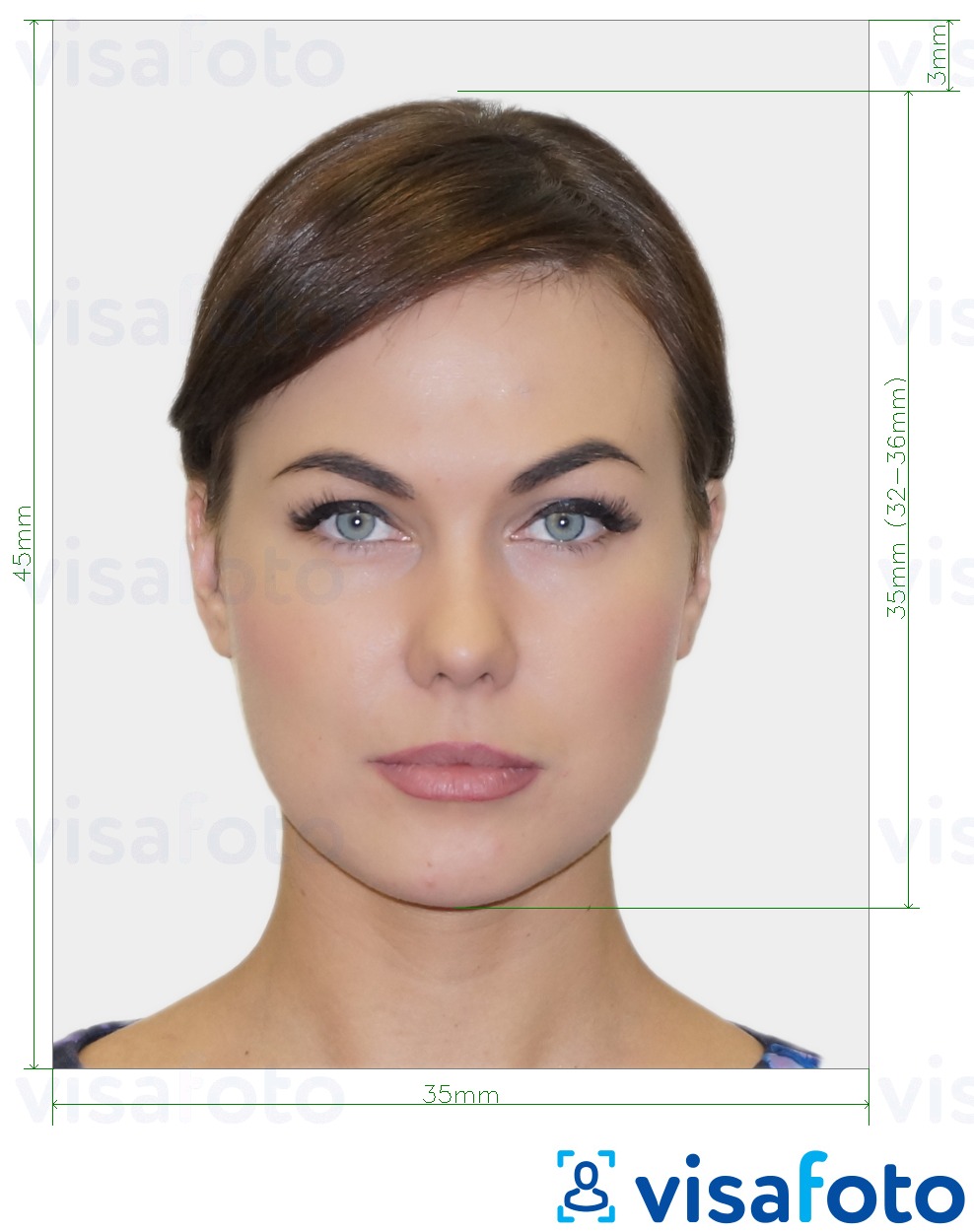 Use our Australian visa photo maker for the quickest results. Simply upload a full-face shot taken under conventional lighting. Visafoto will instantly resize and format it as required, displace the background with a light grey colour and enhance the overall image quality. The resulting image will match 100% photo requirements for an Australian visa application.
First, take a photo of yours under daylight like this one: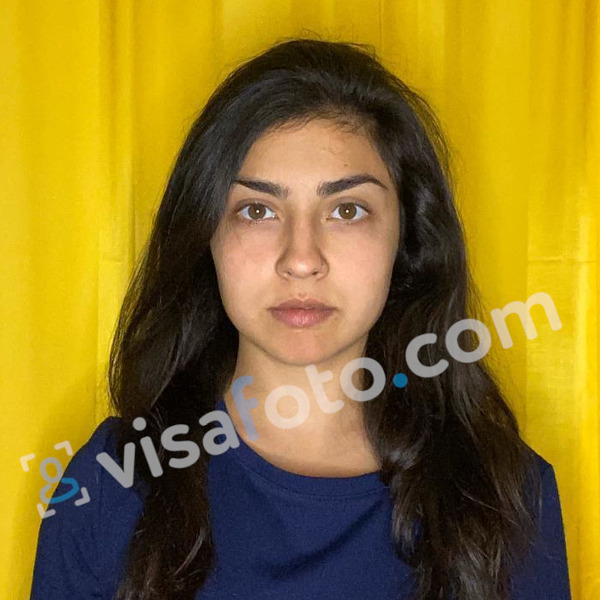 You will hold two types of photos. A digital one suits electronic applications and another one is for printing.
What types of Australian visas require photos?
The information of this article is applicable for the photos to the following visa types:
Australian tourist visa photo;
Australian transit visa photo;
Australian student visa photo;
Australian medical visa photo;
Australian worker visa photo;
Australian business visa photo.
Links