Visa for Australian Working Holiday Maker program
Through the Working Holiday Maker (work holiday) program, the Australian government offers a unique chance for foreigners to discover their abilities, new people, and cultures. Interested in finding out about Australian work culture, trying out high-quality Australian education, and experience Australia? This article will help you start your journey.
Contents:
Working Holiday vs Work and Holiday
Australia has agreements about different kinds of working visas with other countries. Based on your citizenship, you may only apply for the visa for which you are eligible.
Countries eligible for Working Holiday visas (WHV 417): Belgium, Canada, Cyprus, Denmark, Estonia, Finland, France, Germany, Hong Kong, Republic of Ireland, Italy, Japan, Republic of Korea, Malta, Netherlands, Norway, Sweden, Taiwan, and the UK.
Countries eligible for Work and Holiday visas (WHV 462): Argentina, Austria, Ecuador, Chile, China, Czech Republic, Greece, Hungary, Indonesia, Israel, Luxembourg, Malaysia, Peru, Poland, Portugal, San Marino, Singapore, Slovak Republic, Slovenia, Spain, Switzerland, Thailand, Turkey, Uruguay, the USA, and Vietnam.
Australian work holiday visa eligibility
To be eligible, applicants must:
Be 18 to 30 years of age. In the case of Canada, Ireland, and France, the upper age limit is raised to 35;
Hold a valid passport of a country eligible for a work holiday visa program;
Not be accompanied by dependent children.
Australian work holiday visa application process
To apply for any work holiday visas, start by making an account at Australian Immigration and Citizenship. Fill out all the forms and attach all the needed documents, as we will explain in the next section.
It usually takes 12 days for WHV 417 or 90 days for WHV 462 applications to be processed and for you to get a response. However, these periods may be longer if you did not fill out the forms or submit the documents correctly.
You will also need to pay a work holiday visa fee of AUD 495 for both visas.
Documents needed for an Australia Work Holiday visa
Scans of your passport that show your personal details and validity period;
Scan of birth certificate, showing parents' names. In case you are unable to deliver your birth certificate, the identification in these documents may be used:
Family book/document showing both your parents' names;
government-issued ID;
a court-issued identificational document.
Photo fulfilling visa requirements;
If you have ever changed your name, you will be asked to show legal proof of it;
Bank records proving enough funds, equivalent to AUD 5000;
You may be asked to submit other documents, such as proof of English proficiency and documents confirming good character.
Work Holiday visa photo requirements
The photo you use to apply for a work holiday visa must fulfill the requirements stated below, which also apply to other Australian visas:
The photo size must be 35 to 45 mm in width and 45 to 55 mm in height;
The background must be light grey or white;
The photo resolution must be 600 dpi;
The height of your head (from the chin to the crown) in the picture must be 32 to 36 mm;
Your eyes must be open and looking straight to the camera;
Eyeglasses are only allowed for medical purposes. In this case, you must provide a letter from a registered medical practitioner stating the reason. The frame must not obscure your face;
If you usually wear religious headwear, it is allowed to wear it in the photo. It must not obscure facial features or edges;
Accessories must not cover any facial features and not produce glares in the photo;
The picture must have good contrast and lighting, with no dramatic shadows nor blurs or pixelated parts;
The picture must not be retouched, it may not have red eyes or glares.
Here is an example: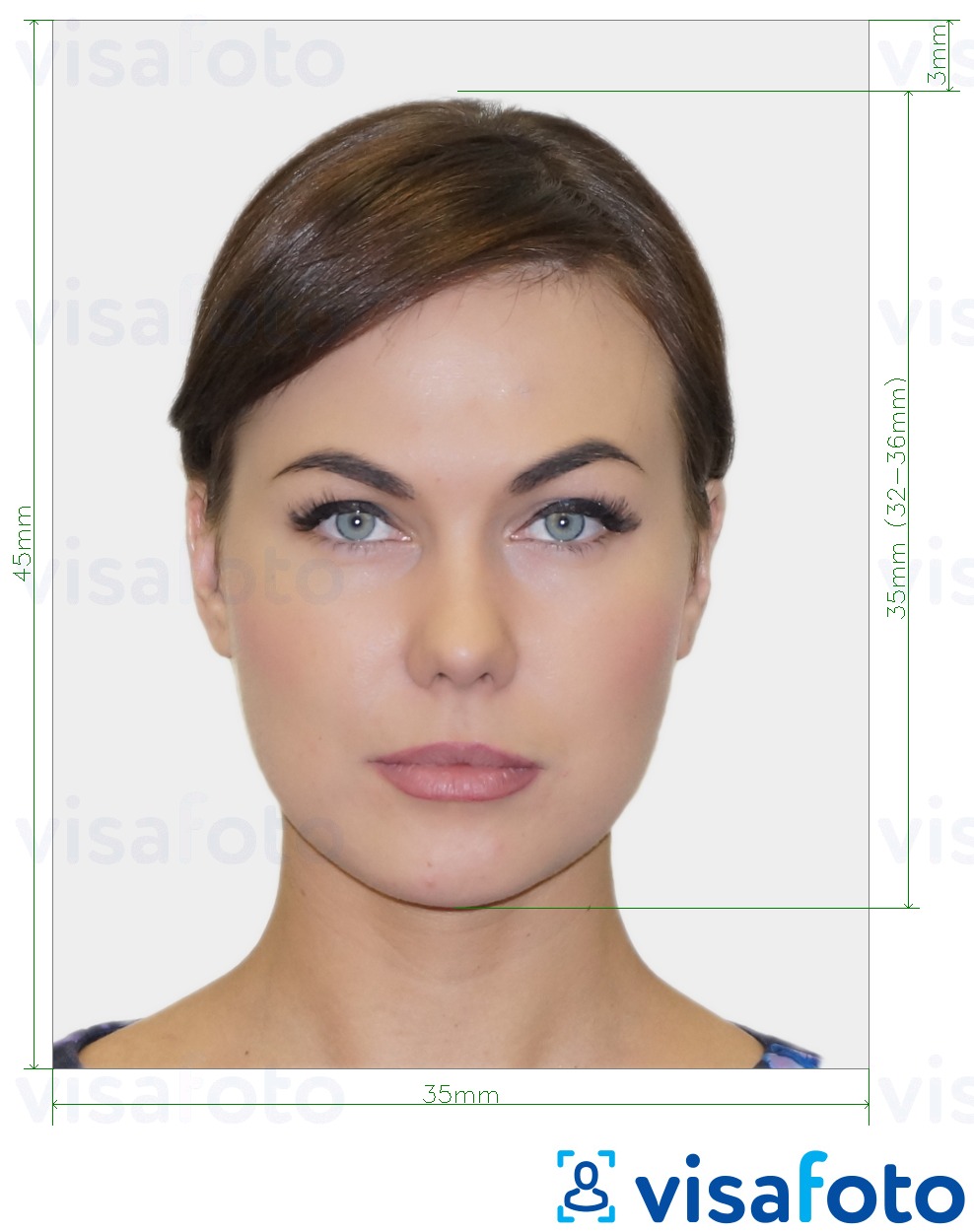 Get a work holiday visa photo online quickly
Are you excited to get the priceless experience of working in and exploring Australia? Then don't waste your time with the application; get everything right, including the application photo. For such a small piece of documental requirements, it has specific requirements that need to be satisfied for it to be accepted.
To make the process easier, we recommend using Visafoto, an online photo editing service that ensures your photo is fully up to par. Just upload a portrait of yourself following the dress code and posing guidelines explained above to our tool below.
Take an image with a smartphone or camera against any background, upload it here and instantly get a professional photo for your visa, passport or ID.
Source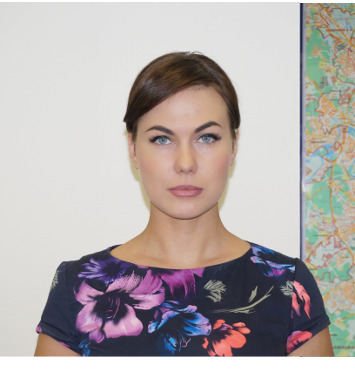 Result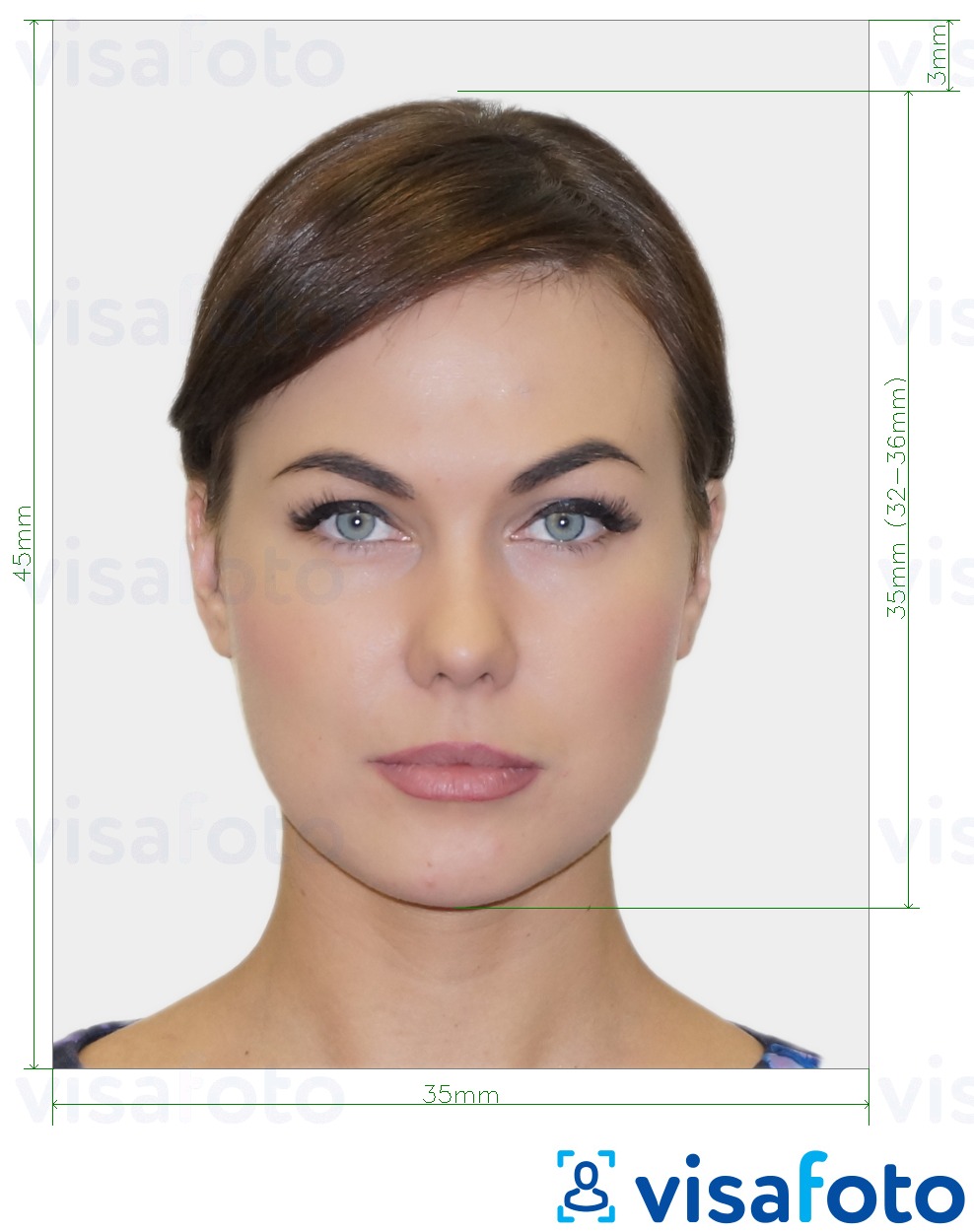 Take an image with a smartphone or camera against any background, upload it here, and instantly get a professional photo for your visa, passport, or ID.
Source photo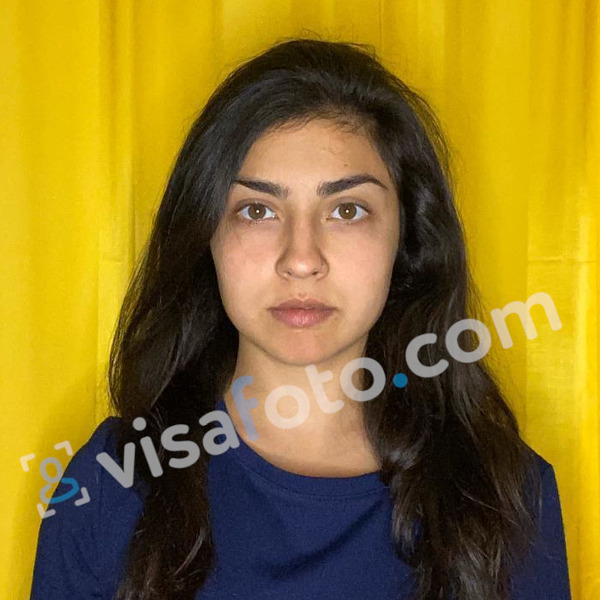 Then, you can simply download your photo that's ready for online submissions. In case you need to print it, Visafoto will also provide you with a template of four photos ready for printing.
If you still have questions, just contact us!