Skilled Visa to Australia
Australia welcomes a professional type of immigration more than any other. Australia has a high economic standard and is a safe and comfortable place to live. Engineers, engineers, technicians, computer programmers, doctors, and other professionals often move there. This article explains how to apply for a work visa for Australia.
Contents:
Specifics of obtaining an Australia work visa
An Australia skilled visa is only granted to those who fully meet specific requirements. Applicants must provide evidence of their qualifications.
The most convenient option is to take advantage of the General Skilled Migration programme for professionals, which allows you to:
Be a permanent resident in Australia;
Have an employment activity;
Enjoy the social benefits of being an Australian resident;
Bring close family members with you.
There are three main types skilled visa types in Australia:
Skilled Independent Visa (subclass 189);
Skilled Nominated Visa (subclass 190);
Skilled Regional (Provisional) Visa (subclass 489).
What visa do you need to work in Australia? It depends on your purpose and conditions of travel.
Skilled Independent Visa (189) rules
This type of visa allows the applicant and their immediate family members:
Live in Australia for as long as they wish;
Work in any city in Australia;
Use the Medicare health insurance scheme;
Become an Australian citizen under certain conditions.
The Skilled Independent visa requirements are pretty extensive, but the essential criteria are as follows:
Under 45 years of age;
Good knowledge of English;
An occupation that is in demand in Australia;
The applicant and their family members do not have any dangerous illnesses, legal problems or criminal records.
Applicants must also obtain a certificate of competence from a specialist organisation in Australia. This can be done remotely.
How much does this type of Australia visa cost? There is a state fee of approximately $2,950 AUD per visa applicant, $1,470 AUD for each dependent family member over 18 years of age, and $737 AUD for each dependent family member under 18.
There is a point system for this Australian work visa. The current pass mark is 65. It is awarded based on age, qualifications and knowledge of English.
Skilled Nominated Visa (190) rules
In this case, the sponsor of the Australian work visa is a particular Australian state. This visa holder visa is entitled to live in any city of the chosen state. After two years it is allowed to change the area.
Each Australian state has a shortage of professionals in a particular category, and its own employment programs. When applying for a skilled visa to Australia, a person should indicate that they are willing to accept sponsorship. However, the state will not pay anything for them, nor will it assist with relocation or entering into an employment contract. Sponsorship means that the state is interested in an individual.
The eligibility requirements are similar to those for Australia 189 visa applicants.
Skilled Regional (Provisional) Visa to Australia (489) rules
This occupational visa for Australia allows the applicant to apply for a four-year temporary visa. After the applicant has lived in the state of Australia for two years and worked full-time, they are eligible to apply for an 887 visa. The 887 professional visa, in turn, allows qualifying for permanent resident status.
The main requirement for a 489 visa is sponsorship in Australia by a family member who is a citizen or a permanent resident. Eligible New Zealand citizens may also sponsor.
The relative is obliged:
Be of legal age;
Reside in the designated territory in Australia;
Be closely related to the visa applicant;
Be obliged to assist the applicant for the first two years of the visa.
The applicant is also subject to similar requirements as the previous two other visas. However, your English level may be slightly lower.
Documents required for an Australian visa application
The documentation depends on the specific visa type, but the standard list is as follows:
Australian visa application;
Proof of payment of a consular fee;
Financial guarantees;
CV (you can download the template here);
Medical insurance with a minimum cover of 41,000 AUD.
Australia visa photo specifications
The required size is 35 x 45 mm;
Head height - 32mm to 36mm;
Australian visa picture must be no more than six months old;
Background must be light, ideally white;
A person must be in the centre of the photo, with a head held straight;
The face occupies 70% of the image.
Here is an example: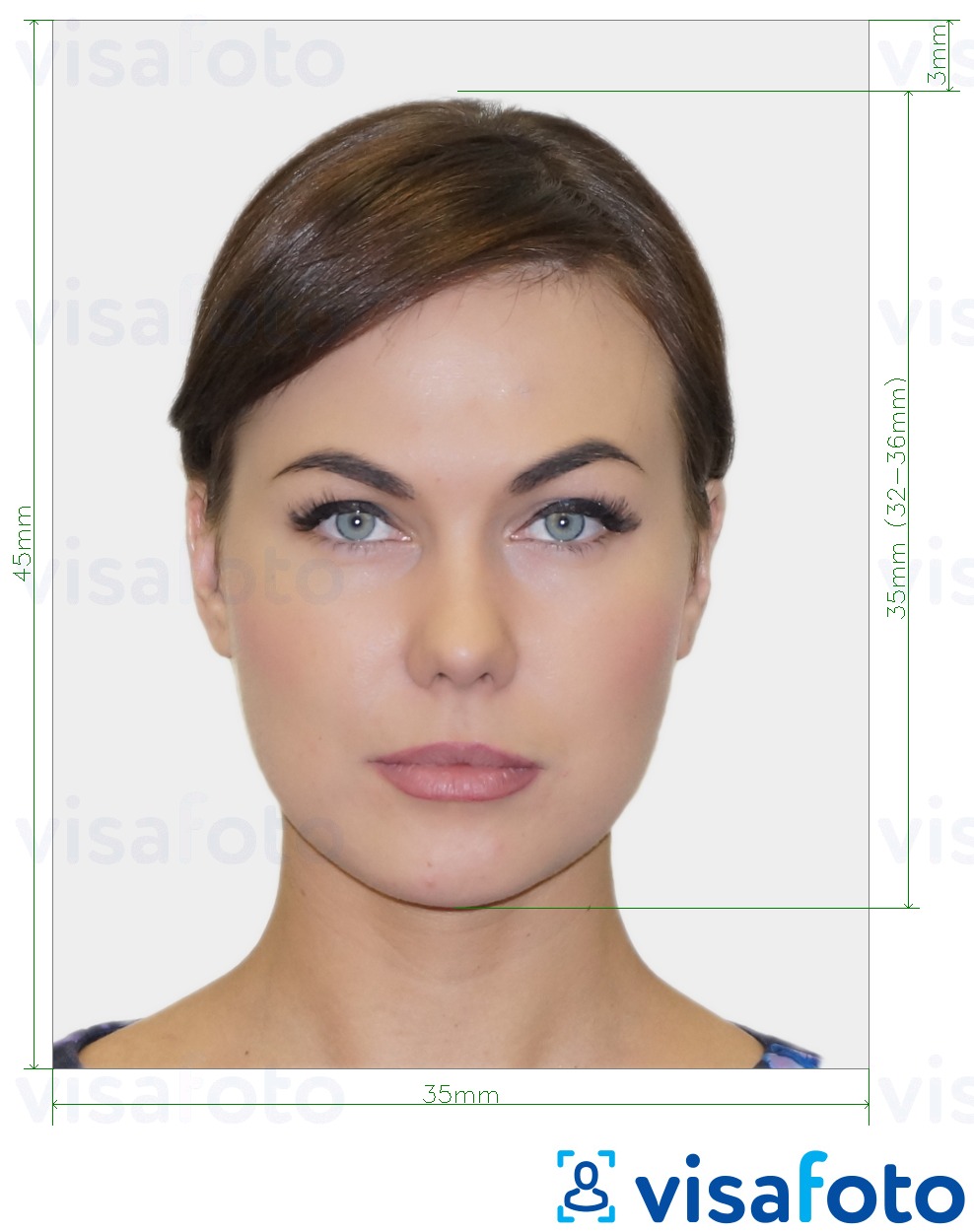 There are also requirements for colour correction, resolution, contrast, brightness, and others. It is essential that the photo meets clear criteria, as does the entire document package.
To get your visa photo accepted with a 99.7% guarantee, you can use the Visafoto service. Simply upload a selfie, taken against any background, on a suitable resolution camera, wait a couple of seconds and download the processed image! You can submit it online or print it out.
Take an image with a smartphone or camera against any background, upload it here and instantly get a professional photo for your visa, passport or ID.
Source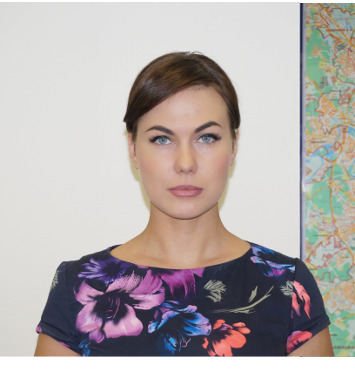 Result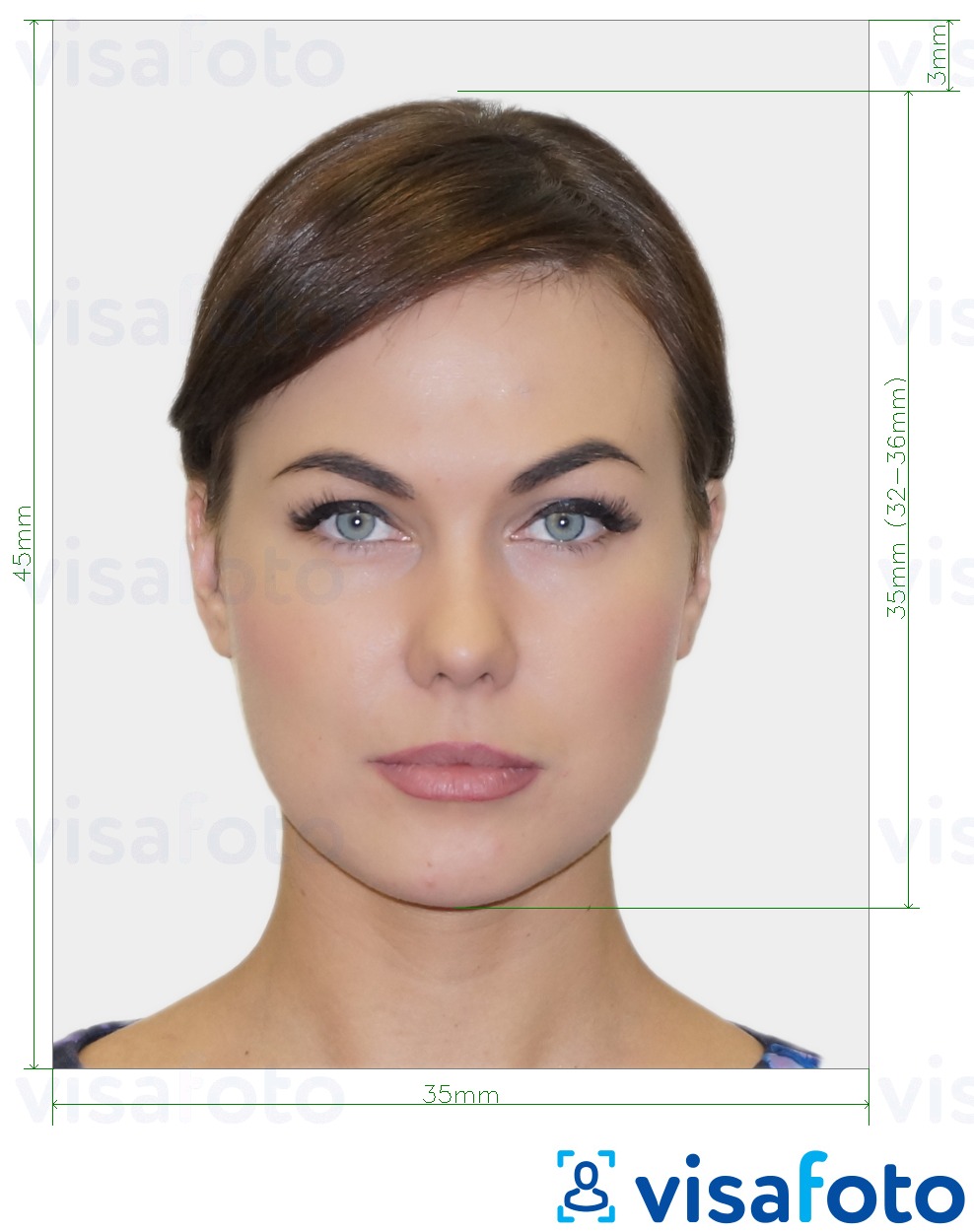 Visafoto gives you an excellent opportunity to create images for all types of documents.
First, take a photo of yours under daylight like this one: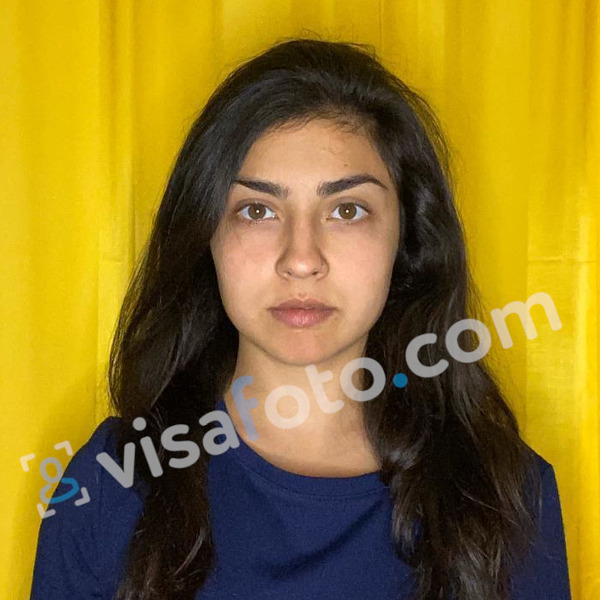 You will have two types of photos: a digital one for electronic applications and another one suitable for printing.
Here they are:
Good luck with all the steps involved in applying for an Australian visa and moving to sunny Australia!