Canada PR Card detailed guide
Canada is one of the most comfortable countries for permanent residents. That is why people from all over the world come to it, applying for the resident status. This article will describe obtaining a Permanent Residence Canada document (PR-card).
Table of contents
What is a Canada PR Card?
Permanent Residence Canada (the so-called "Maple Leaf Card") allows to live and work in Canada, enjoying the same rights and social benefits as Canadian citizens. At the same time, they do not receive a Canadian passport: it is only possible with citizenship.
You can obtain a PR Card of Canada on a Permanent Resident Visa by starting the process directly at the airport.
What does the Canadian PR card provide? The main features are as follows:
Health insurance;
Ability to live anywhere in Canada;
Study;
Work;
Apply for Canadian citizenship.
The Canada PR Card is valid for 5 years. The expiry date is printed on the document.
How to apply for a Canada PR Card?
Canada permanent residence is granted on an immigrant visa, which is issued to the following categories of people:
Family Class;
Independent applicants;
Refugees;
Entrepreneurs;
Investors and some others.
The documents to obtain a Canadian immigrant visa are as follows:
IMM-0008 application form in 2 copies. For the spouse, you must also provide a similar questionnaire in duplicate. You also need to fill out the Family Information Form (1 copy for each);
Birth certificate for each family member (copy);
Passport (copy);
National ID (copy).
It is also necessary to provide certificates of marriage/divorce, documents on children (if any), photos of each family member.
All Canada permanent residence documentation must be translated into English or French (for the province of Quebec). The translation must be notarized.
After arriving in the country on an immigrant visa, you must apply for a PR Card. The document is filed at the point of arrival in Canada (either directly at the airport or the embassy), and is then sent to the Permanent Residence Card Application Center. The processing time of the application is about 3 months. Your Permanent Residence Canada card will be sent to the nearest Canadian Immigration Centre, where you will pick it up.
You will also be asked to provide an address where you will be living in Canada. If you can't give your address to Citizenship and Immigration Canada right away, remember: do it within 180 days.
You can give the address of your rented accommodation, hotel reservations. The address of your friends is also acceptable if you plan to stay with them. The original of your Permanent Residence Canada card will arrive at the address you provided.
Immigration Canada staff will give you paperwork, including the IMM5292 form. Before you receive your PR card, this document will verify that you are legally in Canada. You will also need this form when you apply for a number of Canadian documents, including citizenship.
The Canada PR Card application fee is zero. You do not have to pay for its processing.
You can track the status of your application or immigration document replacement here.
Learn more about the process of obtaining a card at this link.
Canada PR Card photo requirements
The PR card photo criteria are the same as Canadian passport photo requirements. If the image provided does not meet the stated parametes, the IRCC may not accept your application.
Follow the below criteria:
The required PR Card photo size is 50x70 mm;
The photo can be either in color or in black and white;
The photo must be free of shadows, highlights and other flaws;
The facial expression must be neutral;
The picture background card must be white;
Vision glasses with transparent lenses are acceptable;
Headwear is only allowed for religious beliefs.
Photos must be printed with your name and date of birth on the back of the card;
You must provided a recent picture to be easily identified.
Here is an example: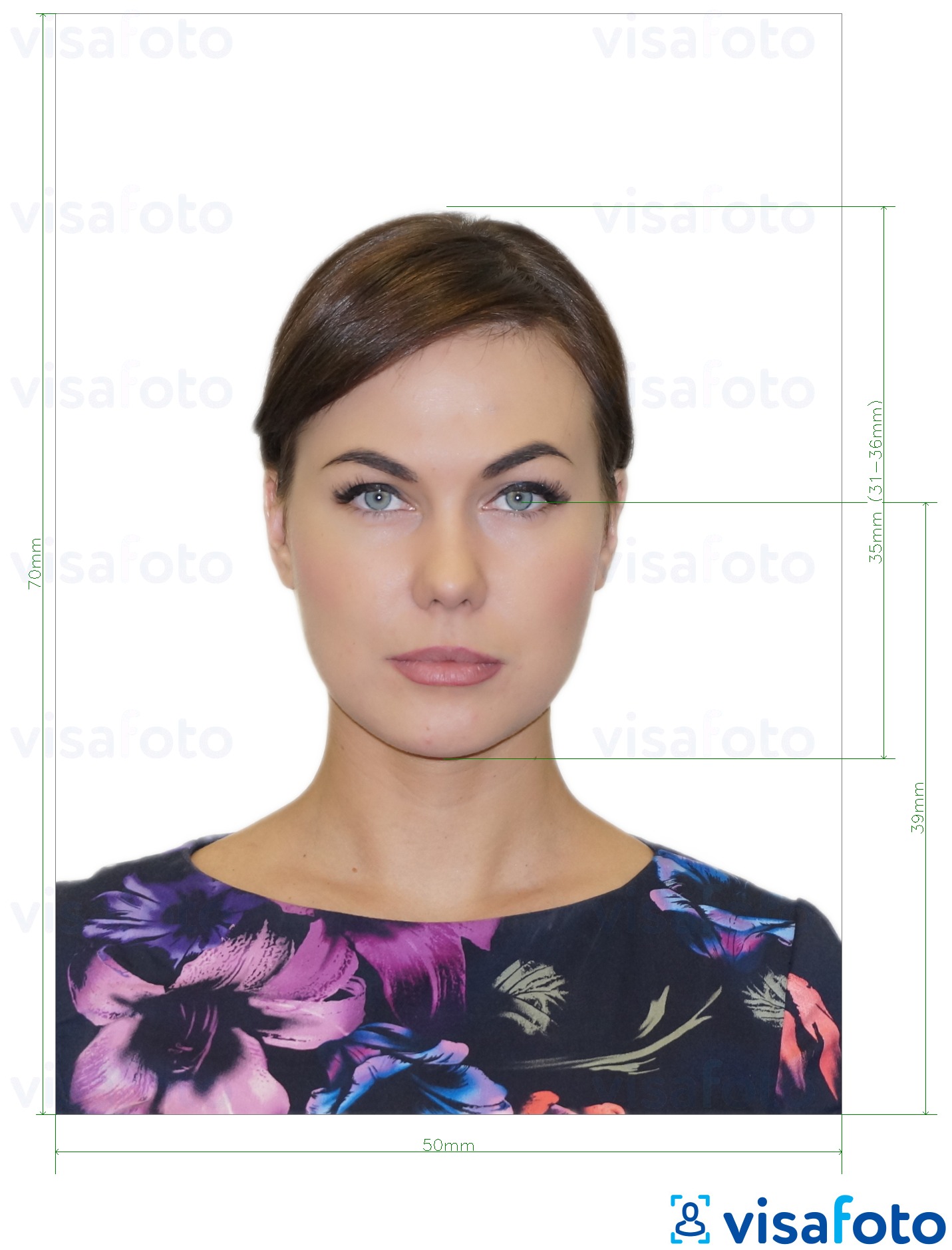 With Visafoto's online photo editor, you can have your PR card picture ready in a couple of minutes. This is especially convenient if you are abroad. Thanks to the online service, though, you can take your document photo at any location you want, 24/7! Just take selfies or ask someone to take your picture, upload it to Visafoto and download a ready-to-apply-for PR card Canada photo.
Take an image with a smartphone or camera against any background, upload it here and instantly get a professional photo for your visa, passport or ID.
Source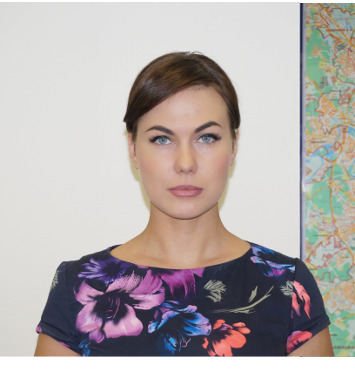 Result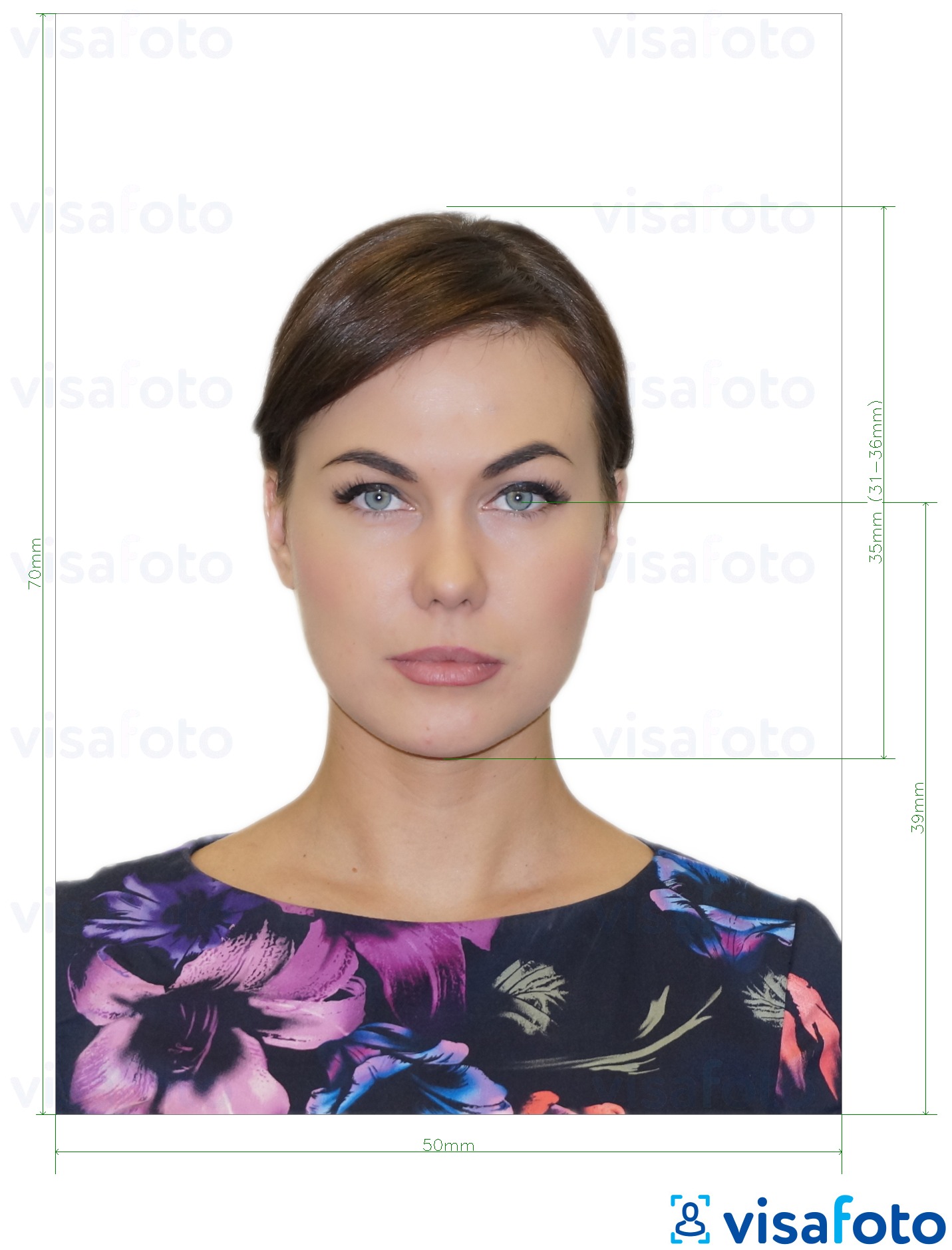 First, take a photo of yours under daylight like this one: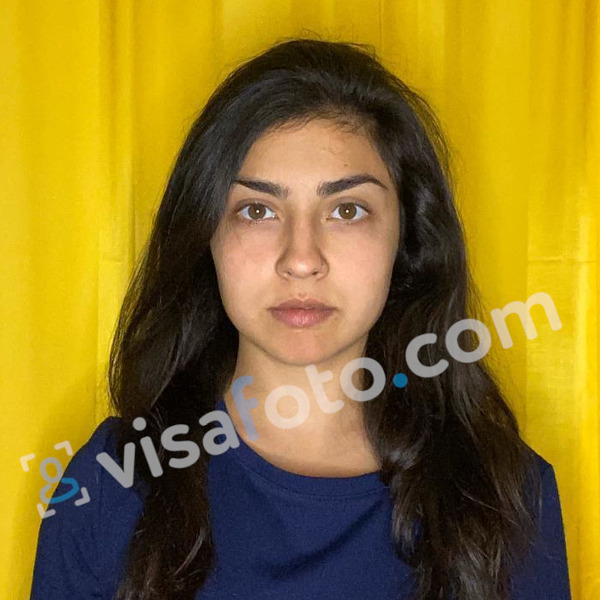 You will get 2 files: a digital one (you can use it for other ID applications in the future) and a printable template.