Canadian Visa for Studying
Canada has one of the highest levels of education worldwide. The education obtained in this country is quoted all over the globe. This is why many students decide to get a student visa to Canada to study in this country. This article will tell you how to apply for a Canadian student visa and what the specifics are.
Contents:
Canada student visa types
In Maple Leaf country, you can take short and long-term courses, participate in student exchange programmes, and improve your skills. You can also get a Canadian student visa to study the language.
There are two types of student visas in Canada, depending on the level of training:
Temporary Resident Visa (TRV). Valid for study programmes for up to six months.;
Study Permit: a visa for longer-term study. It is granted to foreigners pursuing higher education at Canadian universities. Valid for long-term study after six months.
In turn, the Canada TRV student visa is also divided into two types:
Single entry Temporary Resident Visa. It allows you to enter and stay in the country once for the duration of your studies;
Multiple entry Temporary Resident Visa. Allows you to enter and leave Canada countless times.
Canada student visa rules
With a Canada student visa, a person can get vocational, higher education and work while studying in Canada. But this can only be done on a Study Permit. Work is only allowed if the study programme lasts at least one year.
A person can move to Canada with their family on a student visa. Their relatives are entitled to come to Canada for the duration of their studies. In addition, the applicant's spouse can obtain an open work visa to Canada. The student's children can attend free public schools.
After graduation, the student and their spouse can work in the country for 2-3 years and apply for permanent residence through the Canadian Experience Class immigration programme.
Canada student visa requirements
Before getting a student visa, you must enrol in a university, university or college in Canada, fill out all the necessary paperwork and submit it to the Canadian embassy in your place of residence. There are specific parameters that an applicant must meet. They must:
Be enrolled at an accredited educational institution in Canada;
Prove that they have enough money to study and live in Canada for themselves and relatives who plan to move with them;
Do not have any problems with the law. A clean criminal record certificate is required;
Be in good health and pass a medical examination if necessary;
Convince the visa officer that you are not going to work illegally in Canada and apply for refugee status
Canada student visa application process
Canada student visa processing time is quite lengthy, taking between 60 days and 3 months. It is best to apply for a Canadian visa as early as possible.
A foreigner requires both a student visa and a study permit, which must be obtained first. Based on these documents, they are granted temporary resident status in Canada, allowing them to live in the country.
Once a person has received an invitation letter from a university, all documents should be translated into English or French using a professional translator. Notarisation is not required.
To obtain a Canada study permit, you need to submit the following documents:
The original enrolment letter sent either electronically or by post. This document confirms that the applicant has been accepted to the institution of higher education;
Identity documents: passport and 2 Canadian visa photos (3.5 cm x 4.5 cm). Full name and date of birth must be written on the back of the photographs. The passport must be valid for at least six months;
If children under 18 years of age are planning to attend, they must have a certified statement of custody: one from their parents and one from a Canadian citizen or permanent resident custodian;
Documentation of the student's ability to pay. This can be a Canadian bank account if the funds are held in Canada, a bank reference for a student loan, bank statements for the last four months, a sponsorship letter or other document.
Documents must be submitted to the Canadian embassy or official visa application centre, ensuring you know when you will visit in advance. All visa fees must also be paid. One resident visa application form IMM5257 must also be enclosed with the documents.
Documents required for a Canadian student visa application are as follows:
Passport;
2 Canadian visa photos in the prescribed form;
Documents confirming accommodation during your stay;
Reference from an educational institution;
Reference from a bank;
Sponsorship letter;
Copies of birth and marriage certificates;
Certificate of Goodwill;
Certificate of no criminal record.
All documents must be translated into English or French. In addition, all applicants undergo a medical examination by an accredited medical centre.
Canada visa photo near me
A photograph is part of the compulsory application package for a student visa to Canada. The Canada visa photo criteria are as follows:
The required Canada visa photo size is 3.5 cm by 4.5 cm;
Face height is 3.1-3.6 cm;
The picture must be clear, of sufficient contrast, brightness;
A slight smile is allowed. Active facial expressions are prohibited;
Glasses are permitted, but only those worn by the applicant for medical reasons;
The Canada visa photo background must be plain white;
Here is an example: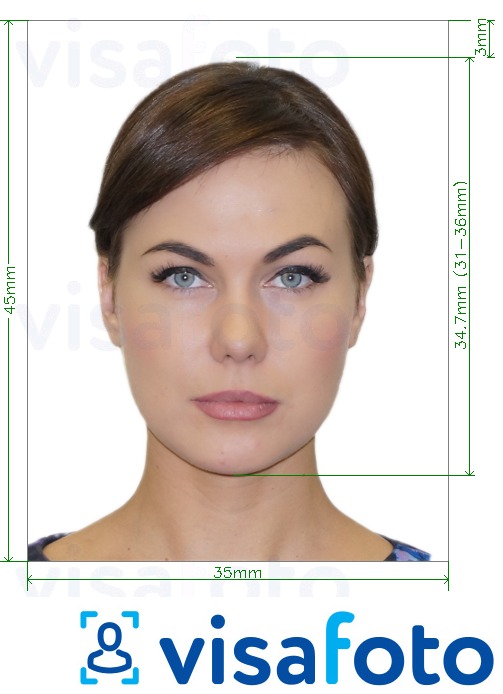 You may not want to waste time looking for a photo studio in the deluge of student visa applications. To get a perfect quality photo that meets all the requirements, you could use the Visafoto service.
We recommend using Visafoto, which has been around since 2013. Thousands of applicants have used it to create images for various types of official documents.
Take an image with a smartphone or camera against any background, upload it here and instantly get a professional photo for your visa, passport or ID.
Source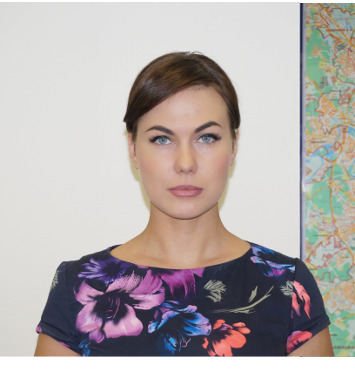 Result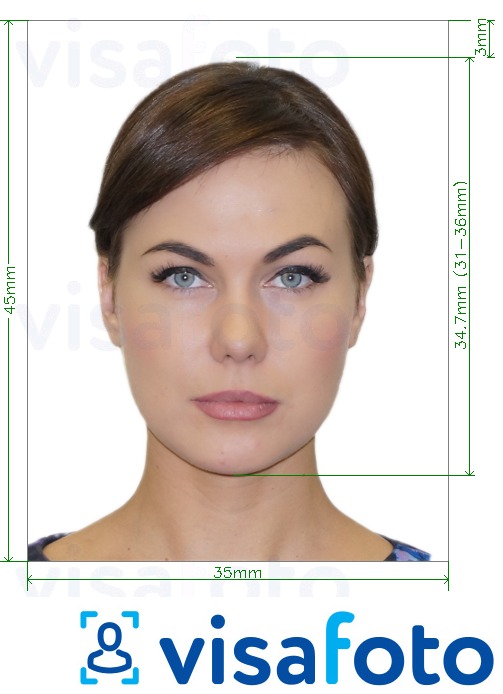 The working scheme is simple:
You take a photo on your smartphone or camera with sufficient resolution;
Upload the picture to Visafoto;
In a couple of seconds, download the processed photo! You can use the file for online submission as well as for printing.
Source photo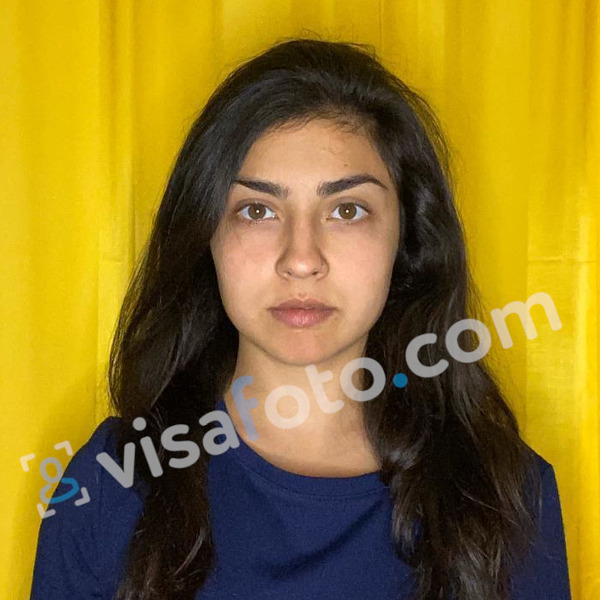 You will get 2 types of Canada visa photos: online submission and printing.
Photos from Visafoto are accepted 99.7% of the time.
Good luck with your student visa and successful studies in Canada!