Canada Work Visa
Employment in Canada appeals to many people. Maple Leaf Country offers a wide range of earning, career development, and self-realization opportunities. It is a very common destination for many foreigners, including those from developed countries. The country has a decent level of security, fair treatment of workers and consistently good income. The standard of living in Canada is high, unemployment is reasonably low, and there are plenty of opportunities to develop. In this article, we will tell you how to get a work visa to Canada.
Contents:
Canada work visa types
A Canada work permit is divided into two types:
Employer-specific work permit allows you to work for a specific employer based on the contract. As a rule, a work permit is issued for the duration of the employment contract;
Open work permit, allowing its holder to work with any employer. This work permit is available to graduates of Canadian universities, spouses of highly skilled workers in Canada and persons awaiting approval for permanent resident status
Canada work visa requirements
Anyone planning to move to Canada on a work visa must meet a number of criteria. Among the mandatory requirements for a work permit in Canada are the following:
Do not pose a danger to society;
Have sufficient money for the relocation;
Have ties to the home country - the applicant must prove that they intend to return to their home country after the expiry of the work visa;
Do not have a criminal record.
To apply for a Canadian work permit, you need to obtain an invitation from a Canadian employer, prepare the necessary documents for submission to the Canadian Department of Labour and get an LMIA (Labour Market Impact Assessment). The LMIA confirms that the employer cannot find a Canadian citizen or resident to fill the position. Based on the LMIA, a Canadian employer can hire the applicant and proceed to the work permit application.
LMIA is not required if immigration to Canada is within a single multinational company if there is an international agreement between Canada and the applicant's country, and in many other cases.
Please note: To get a job in Canada on a work visa, you must prove your previous work experience. In other words, if you have worked unofficially, you will probably not be granted a permit. Only specialists with medium or high qualifications may apply for a work visa to Canada. If a worker is low-skilled or has a secondary occupation, such as a beauty salon worker, salesperson, or driver, he or she will not be able to obtain a work visa to Canada.
Essential: Diplomas, training certificates and other similar documents will speed up obtaining a Canadian work permit.
The Canada work visa processing fee is $150 CAD. You need to add the costs of paperwork, notary certification, expert assistance and other expenses.
Documents required for Canada work visa application
The standard list of Canadian visa documentation is as follows:
Application form. The language is English or French;
A valid passport;
2 photos that meet certain standards;
Signed contract with employer plus LMIA;
Bank statement.
Once the documents have been processed, the visa is issued relatively quickly. The whole Canadian visa processing time takes 2-4 months. The most important thing is to gather and prepare all documents carefully and hand them in properly so that obtaining a Work permit is not delayed.
Canada visa photo specifications
You should pay special attention to the photograph. The requirements are as follows:
Canada visa photo size - 35 x 45mm;
Face height - 70-80% of the image size;
Photo must be taken against a light background;
The photo should be in colour.
Here is an example: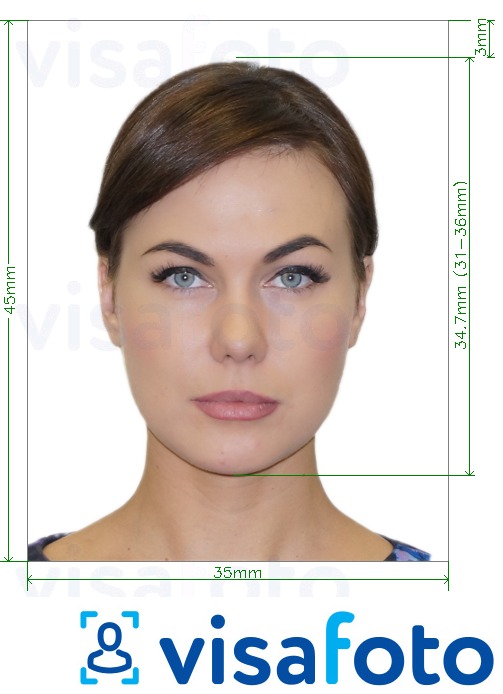 The Canadian embassy sets different criteria for visa photos in terms of height, face width, size of the top margin above the head. All these requirements must be met in order for the Canada visa photo to be accepted without any problems.
Visafoto: instant online document photo editor
We suggest you use Visafoto. The software knows the requirements for all types of photos for official documents. Since 2013 the service allows potential applicants to be photographed for visas, passports, medical records, international driving licences and much more.
Simply open the Visafoto website from any mobile device or computer;
Upload your selfie, taken against any background, with sufficient light, brightness and contrast;
In just a couple of seconds, download the processed image.
Take an image with a smartphone or camera against any background, upload it here and instantly get a professional photo for your visa, passport or ID.
Source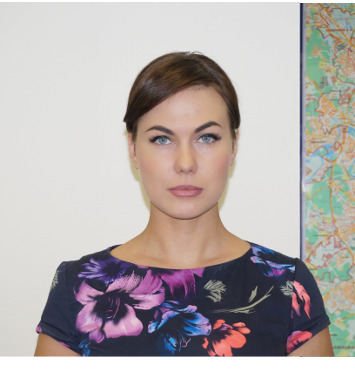 Result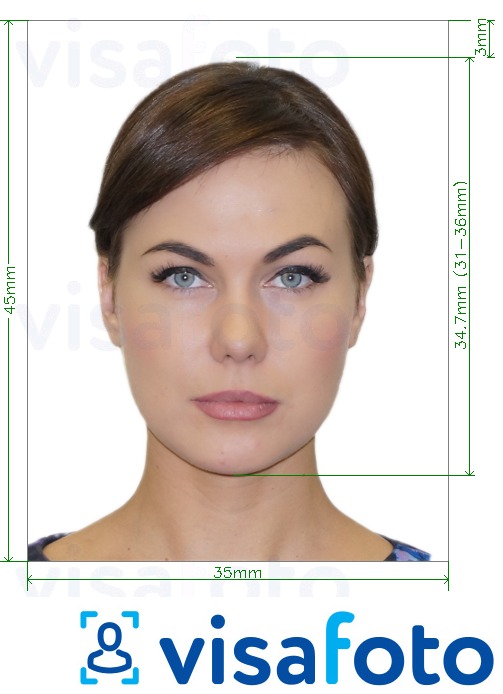 Visafoto images are accepted 99.7% of the time. This is a great way to create a Canada visa photo for print or online submission that the authorities will accept.
Source photo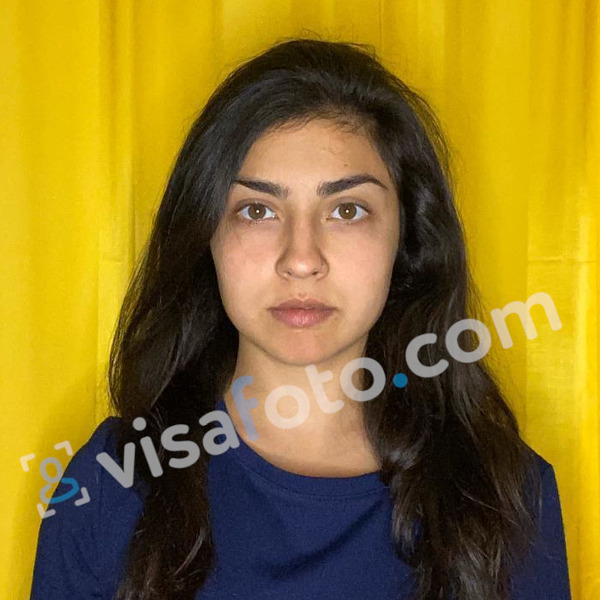 You will get 2 types of Canada visa photos: online submission and printing.
Good luck getting through all the formalities and moving to Canada to achieve new career heights!