China Green Card Application Process
If you're a foreigner who has lived in China for a few years or planning to settle, the idea of renewing your visa multiple times might sound like a lot of trouble. Thankfully, China has a permanent residence (Green Card) policy for foreigners looking to work and settle in the country, granting its holders a range of rights typical for permanent residents.
Table of contents
Are you interested in applying for Chinese permanent residence? Read on!
China Green Card (permanent residence) eligibility
Different regions in China have different workforce needs they need to fulfill, which influences the exact offers available for foreigners looking to be permanent residents. However, general principles apply.
Foreigners applying to be permanent residents must be in good health, have no criminal records, and fulfill at least one of the following:
Invest in regions of China. The exact amount depends on the economic conditions of the region you're investing in;
Educational and professional experience. This condition applies if you are a highly qualified professional (especially in high demand);
Talent and demand. This applies if you are a person of unique and needed talent for the Chinese economy and development;
Family relationships;
Recognized business success.
Apply for China Green Card
If you are applying within China, the process begins by submitting your application form and the required documents at the local Public Security Bureau.
Parents can apply for permanent residency on their behalf for minor applicants. Third-party applications are also possible, but the third party must hold a power of attorney.
Applicants currently living abroad may file their application through their local Chinese embassy.
Make sure all the forms are filled out correctly, and documents are complete. False or incomplete information may lead to your application being rejected.
After application, your submission will be processed. The China Green Card processing time may differ based on the region and their workloads.
Documents needed to apply for China Green Card
Here are the documents you will need to apply for Chinese permanent residence:
Application Form for Permanent Residence in China entirely and correctly filled out;
Your valid passport and visa or resident permit;
Application photos in electronic and printed form;
A health certificate issued by a domestic entry-exit inspection no older than six months;
Proof of your lack of criminal record abroad;
If applying due to employment, proof of it: company letters, licenses, and tax payment certificates;
If applying due to accompany family: proof of relationship and proof of stable housing and income;
If the applicant once held Chinese nationality: previous private passport and overseas permanent resident certificate;
If applying based on investment: proof of eligibility based on investment (reports, audits, licenses, etc.);
If applying based on talents: local authorities' proof (recommendation) of such talents.
China Green Card photo requirements
The green card photo must satisfy these requirements:
The required China Green Card photo size must be 33 mm in width and 48 mm in height;
The background must be light and plain, preferably light grey;
The height of your head from chin to the crown ranges at 31.5mm;
The photo resolution must be 600 dpi;
Your eyes must be open and looking straight at the camera;
Your facial expression must be neutral;
The photo must not have harsh lighting or shadows;
Your facial features must be visible and not be covered by anything, including hair.
Here's an example of the photo: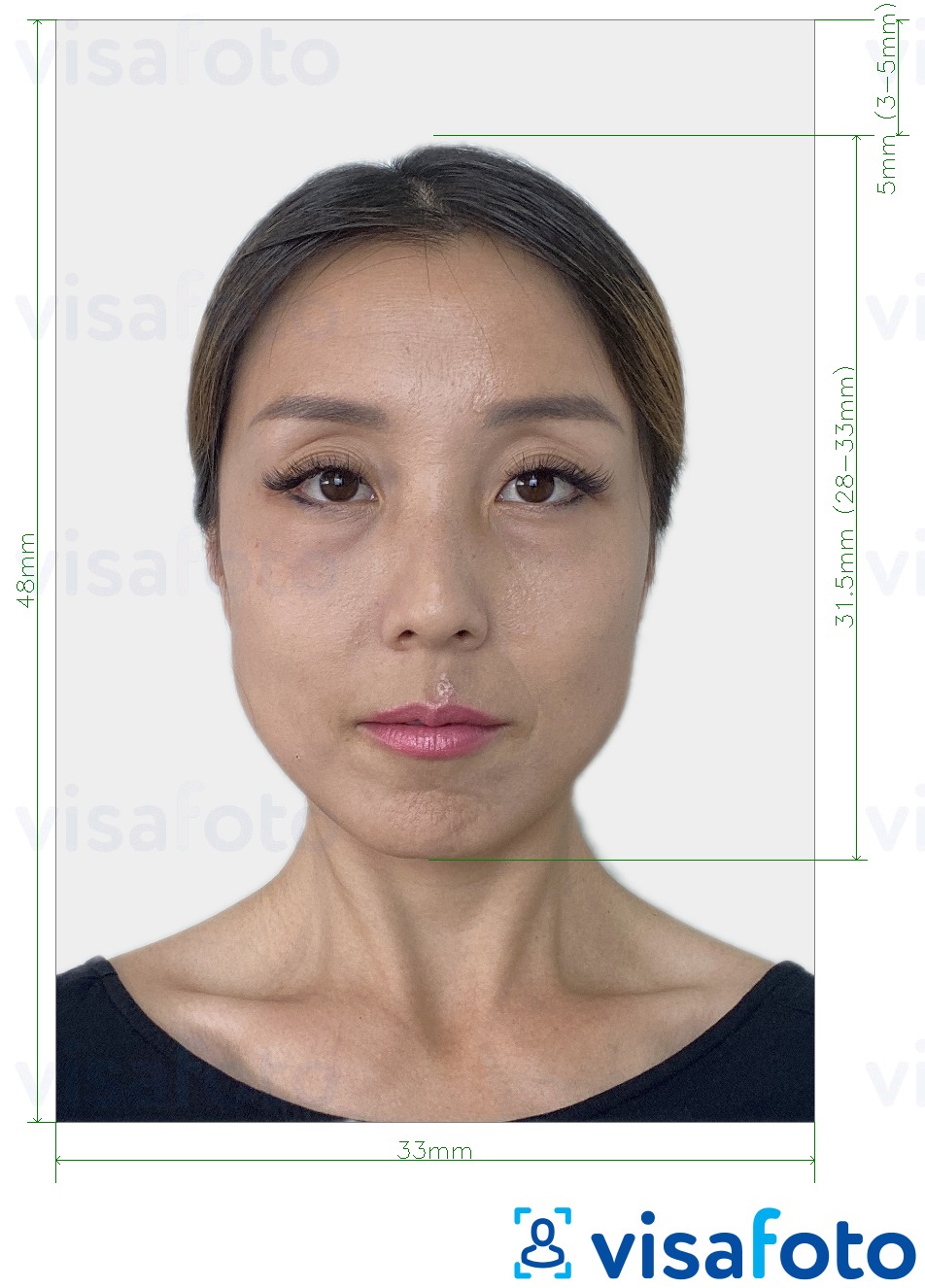 Get a China Green Card photo online
As we learned is the case with application forms and bureaucratic processes in China, slip-ups can lead to delays and even rejections. You will want to make sure all your documents are up to par down to the most minor details, including the seemingly self-explanatory application photo.
To make sure your pictures satisfy the requirements, we recommend using Visafoto to edit your picture. It will automatically adjust your image according to all the needed requirements, from picture size and background to subtler details like the contrast.
Just take a picture of yourself in proper dress code and posing under decent, preferably daylight, lighting. Then, upload it to our tool below.
Take an image with a smartphone or camera against any background, upload it here and instantly get a professional photo for your visa, passport or ID.
Source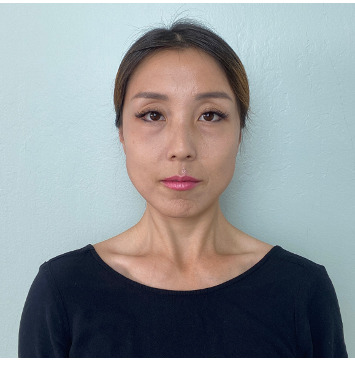 Result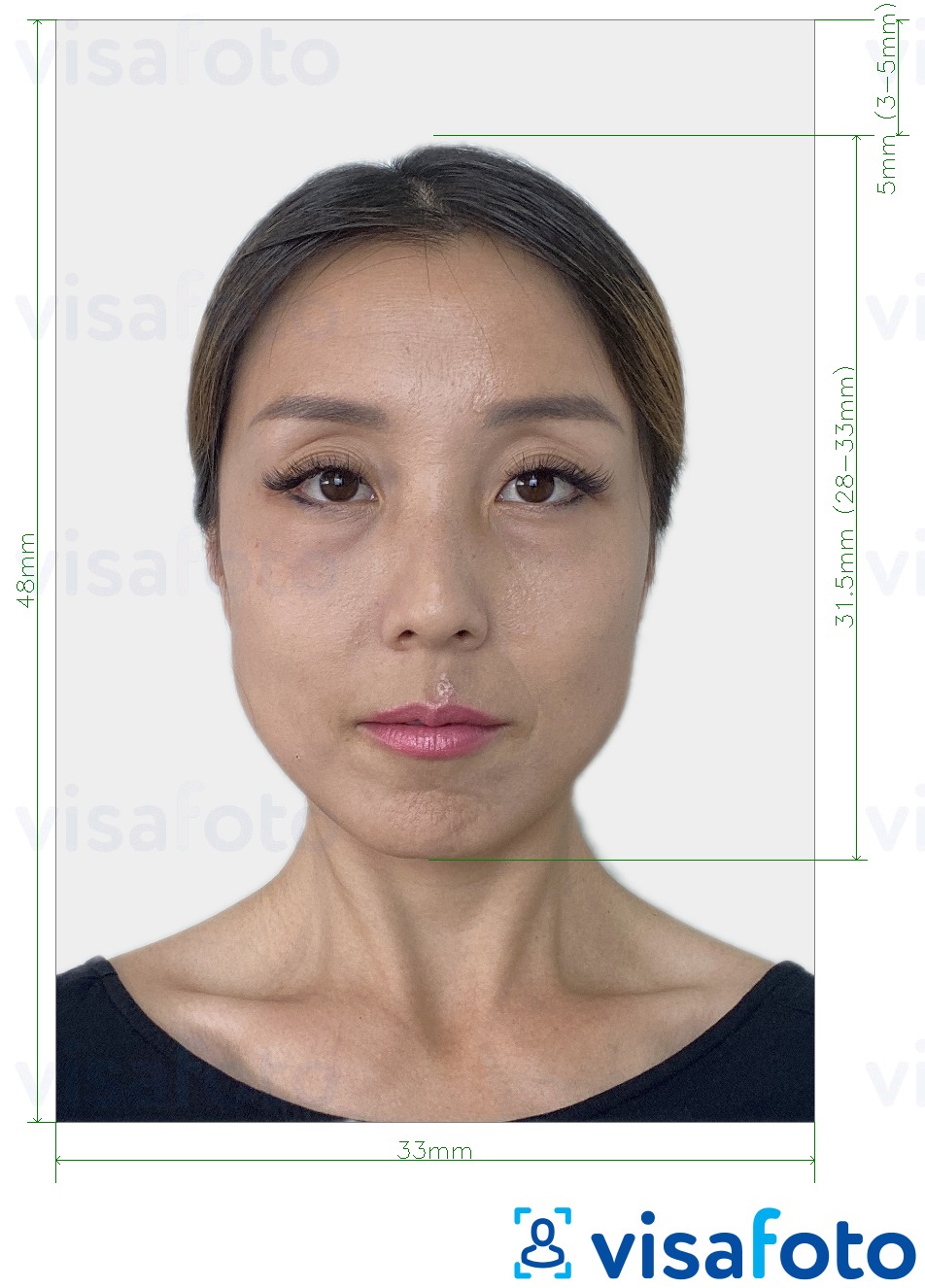 Take an image with a smartphone or camera against any background, upload it here, and instantly get a professional photo for your visa, passport, or ID.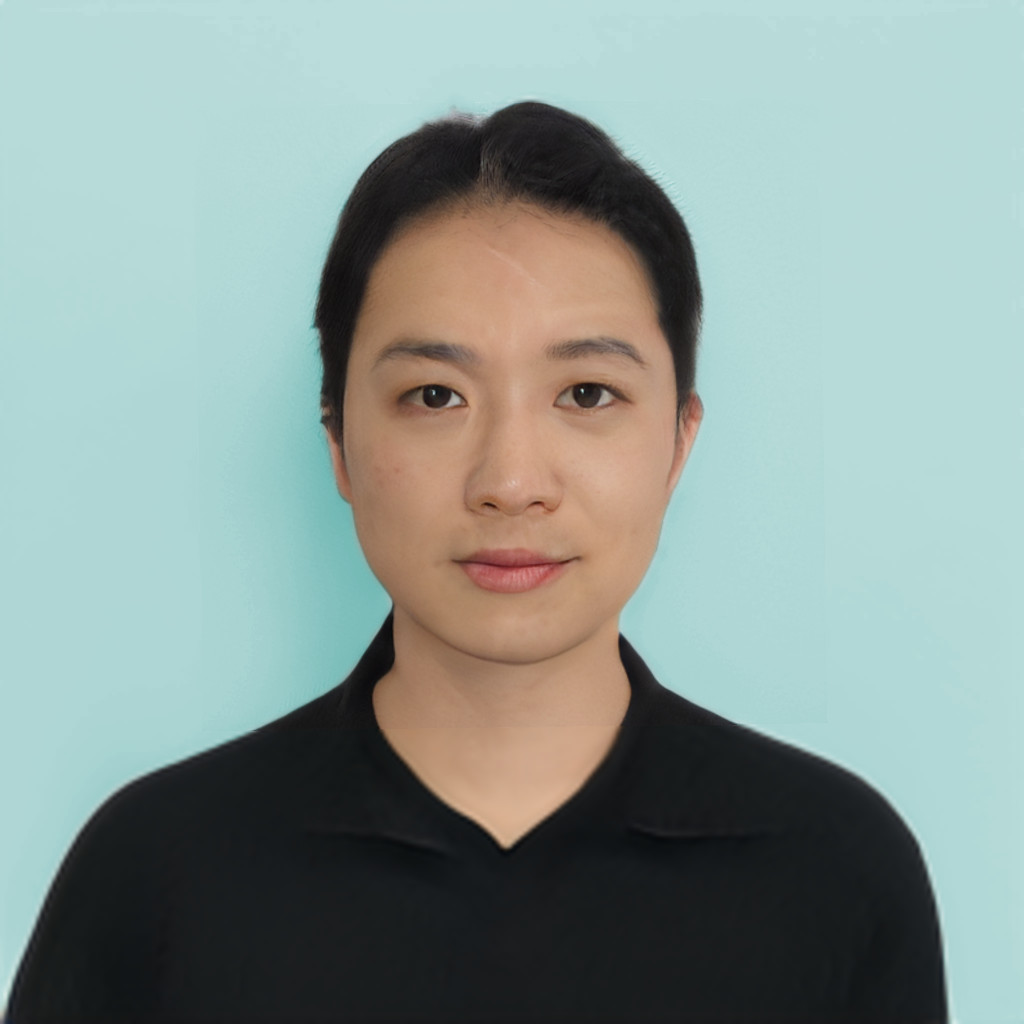 Visafoto will give you a photo fit for electronic submission and a photos template ready to print and submit. So, in whichever format you need your application photo, we got you covered!