How to renew a Chinese passport in the U.S.?
With a large number of the Chinese diaspora and the relationship between the two countries, it is not difficult to renew your Chinese passport if you currently reside in the US. Learn how in this article.
Table of contents
My Chinese passport is expired in the U.S. What to do?
If your Chinese passport is going to expire, you will need to renew it, as it is your travel document and the primary way of identification as a Chinese citizen in the US. It also serves as a basis for your legal stay in the country. Apply around six months before the expiry date of your passport.
You can get a new document at the Chinese embassy or consulate that covers the jurisdiction you live in. The Chinese embassy is in Washington DC, while consulates are in New York, Chicago, San Francisco, and Los Angeles. If you apply to renew at an office that does not cover your jurisdiction, your application may be rejected.
Addresses of Chinese embassies and consulates in the United States:
Washington DC: 3505 International Place, N.W. Tel: +1-202-495-2266.
New York: 520 12th Ave. Tel: +1 212-244-9392.
Chicago: 1 E Erie St. Tel: +1 312-803-0095.
San Francisco: 1450 Laguna St. Tel: +1 415-852-5900.
Los Angeles: 443 Shatto Pl. Tel: +1 213-807-8088.
What if I lost my Chinese passport in the U.S.?
If your passport is lost or stolen, you must first report it to the local police. The police station then must issue you a "Receipt of Report." Then, apply at your local Chinese embassy or consulate to get a new passport. The paperwork you must provide in this case is as follows:
Receipt of the report (original and copy);
Lost passport copy (if any)
Valid ID: driving license, Green Card, etc.
Passport-sized photos.
Documents required for Chinese passport application overseas
To renew your passport overseas, specifically in the US, here are the documents you will need:
The completed Chinese passport application form;
Chinese passport photos fulfilling requirements;
Documental proof of your status of legal stay/visit, which may be :

Your old passport;
Your birth certificate;
Green Card or proof of permanent residence;
Visa;
Proof of lawful entry.
Chinese passport photo requirements
Check your photos against these requirements:
The image size is 354x472 pixels for e-submission or 33 mm by 48 mm in print;
The image must have adequate brightness and contrast and show natural skin tone;
It should show a close-up of the head and (partial) shoulders;
Your head must be looking straight forward, centered with a neutral expression and in sharp focus, and clear with no ink marks/creases/lines;
The face (from forehead edge to bottom of chin) should be 70 to 80% of the photo;
The eyes must be open. No hair must onscur the face;
Prescription glasses are allowed but have to be clear and thin framed and should not have flash reflection or obscure the eyes;
Head coverings, hair, head-dress or facial ornaments should not obscure the face;
The photo must have a plain light background with no other people or objects;
The lighting must be uniform with no shadows on the face or behind;
Photos should not have red eyes.
Here is an example of a Chinese passport photo: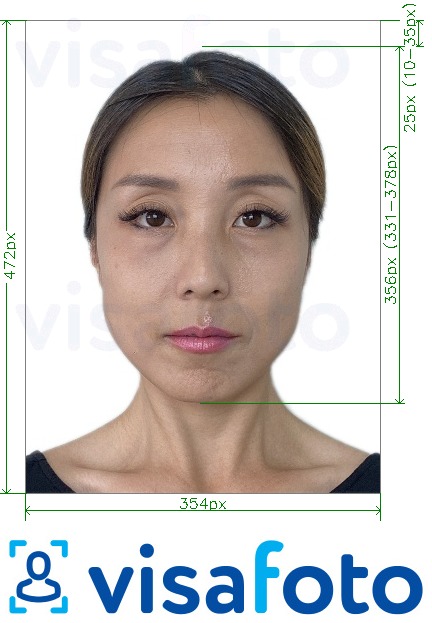 Get the Chinese passport photo online!
You can take photos at photo studios or facilities near you. For example, in the US, you can take it in Walgreens, CVS, RiteAid, and similar places. Note that US passport photo standards are different than Chinese ones, so studios you visit will also be able to edit the photo accordingly for you.
Or you can opt to save time and resources and trust professionals to take care of your photo, all without leaving the comfort of your own home. The passport photo from our service costs $7, and you can print it at the nearest pharmacy for as low as 55 cents.
Just take a portrait of yourself in good lighting and upload it to our tool below. You will get two files from Visafoto: a digital photo and a template ready for printing!
Take an image with a smartphone or camera against any background, upload it here and instantly get a professional photo for your visa, passport or ID.
Source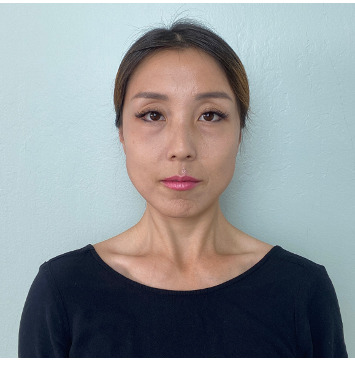 Result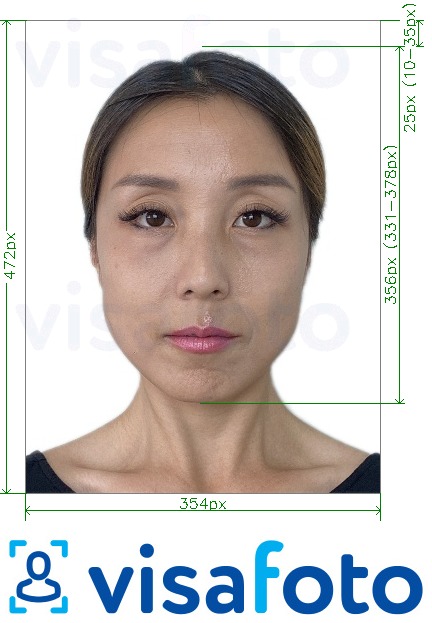 First, take a photo of yours under daylight like this one: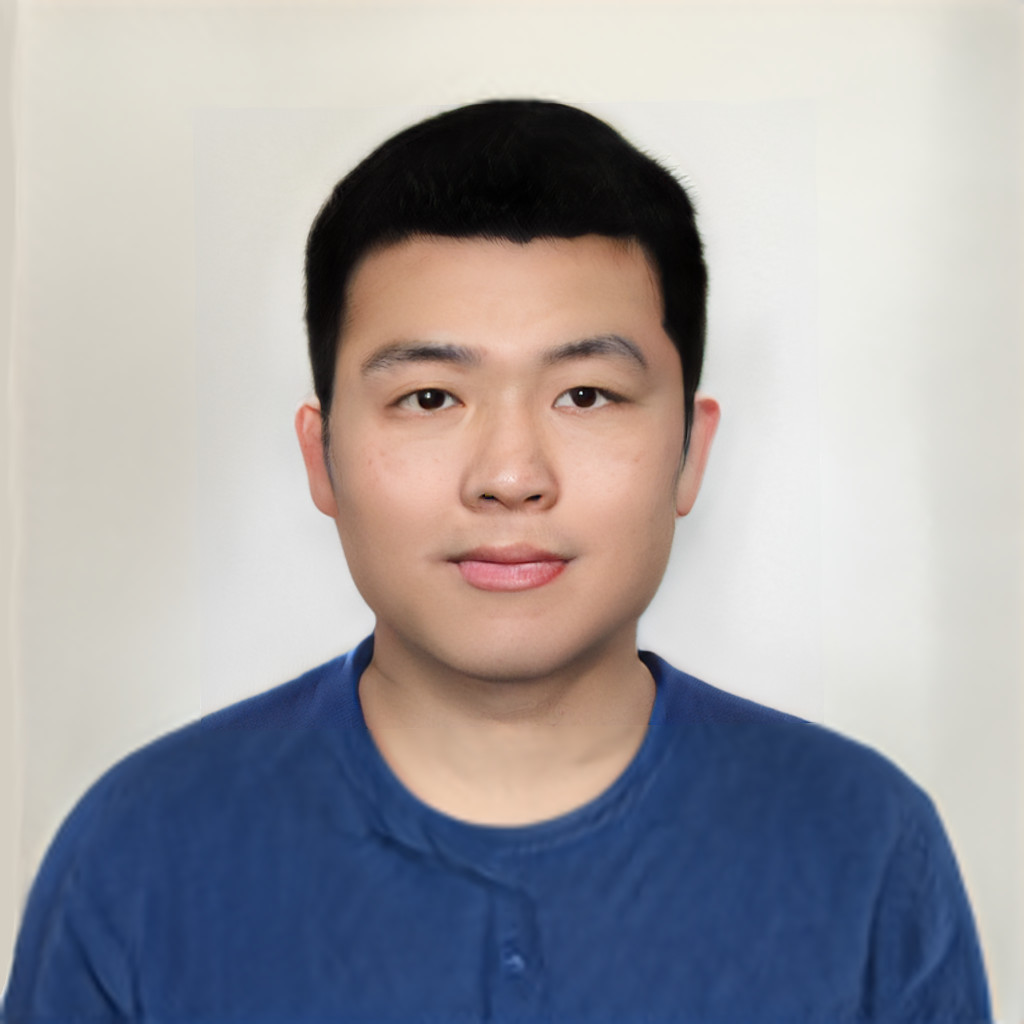 You will have two types of photos: a digital one for electronic applications and another one suitable for printing.
Here they are:
Chinese passport price in the U.S.
Passport replacements, whether regular or for lost or damaged ones, cost $25. Additional costs may apply, such as amending the name or photo ($5) or rush fees to get your documents processed faster.
How long does it take to renew a Chinese passport in the U.S.?
The routine processing time for Chinese passport renewals is about 4 to 6 weeks.