China Student Visa
Many students from different countries are eager to come to China to study. Does China issue student visas? Yes, this country is interested in attracting international students and has simplified the process of applying for study visas. This article will tell you how to get a student visa to China and what requirements are in effect for the applicant.
Table of contents
China student visa types
All foreigners wishing to study in China must obtain one of two types of a visa:
The visa category depends on the length of study - whether the international student plans to come for less than 180 days or more.
The X1 visa is for foreigners who study in programs lasting 180 days or more. Students of Bachelor's, Master's, Doctoral and Secondary Specialized Education programs can apply for it. Such a Chinese visa is valid for 5 years.
The X2 visa is granted to students who study at universities in programs lasting up to 180 days. As a rule, these are students who come for professional development, language study, or short-term courses. The X2 visa validity is 6 months.
Steps in obtaining a student visa to China
The basis for getting a student visa is official enrollment in one of the Chinese universities. After enrollment, the receiving institution must send the prospective student:
Official confirmation of the applicant's enrollment in the institution;
Form JW201 or JW202, depending on the type of visa fee payment.
Next, the student must make an appointment at the local Chinese Embassy and submit the documentation.
Documents required for a student visa application
A person wishing to obtain a Chinese study visa must provide the following set of documents:
Passport, valid for at least six months from the application date;
Internal ID (copies of all pages);
One color photo on a white background of 33 x 48 mm;
Completed Chinese study visa application form (Form V.2013);
Official invitation letter from the Chinese institute of higher education;
Form JW201 or JW202 (copy and original).
If you are a minor, you must also submit:
Birth certificate (copy);
Consent to travel from one or both parents (copy).
Other documents for a study visa to China are provided depending on who the minor lives with, whether one of the parents is not deprived of parental rights, etc.
It is advisable to submit the documents as early as possible: no later than three months before the expected start of training.
On the basis of the student visa, you must obtain a Chinese residence permit. This must be done within 30 days of arriving in China. You can apply for a residence permit at the nearest customs office of the Public Security Bureau (PSB).
China visa photo requirements
When making a Chinese visa photo, you must adhere to certain, well-defined requirements, in addition to the size and white background color.
Among the required parameters:
The applicant's face must occupy at least 70% of the photo;
The image visa must have high sharpness and clarity;
The picture should be moderately contrasting and bright;
There should be no defects or distortions;
It is allowed to pose with glasses, but only if the applicant wears them for vision. The lenses must be clear and the frame must be thin and not overlap the eyes;
It is allowed to leave a headgear on if you wear it for religious beliefs.
Here is an example of a China student visa photo: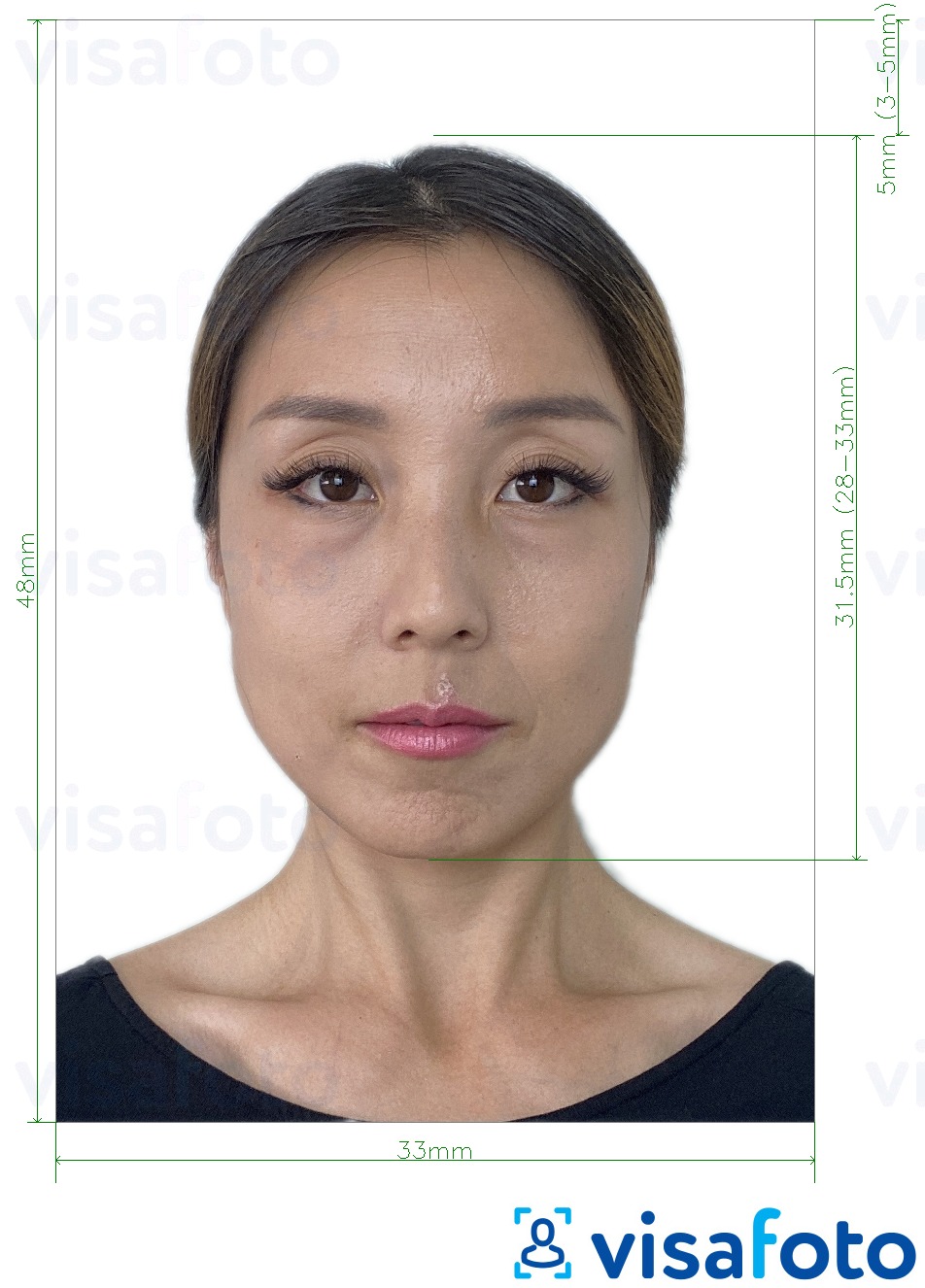 Get a China visa photo online!
We recommend that you use the Visafoto service.
You will get a Chinese visa picture at an affordable price, which you can use either for online submission or for printing. The program has requirements for all types of documents, including a Chinese visa.
Take an image with a smartphone or camera against any background, upload it here and instantly get a professional photo for your visa, passport or ID.
Source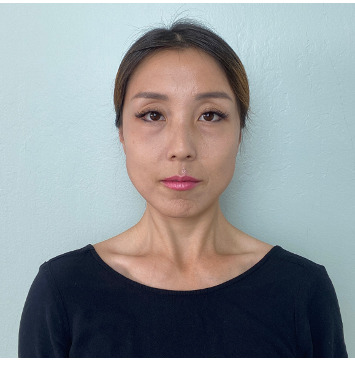 Result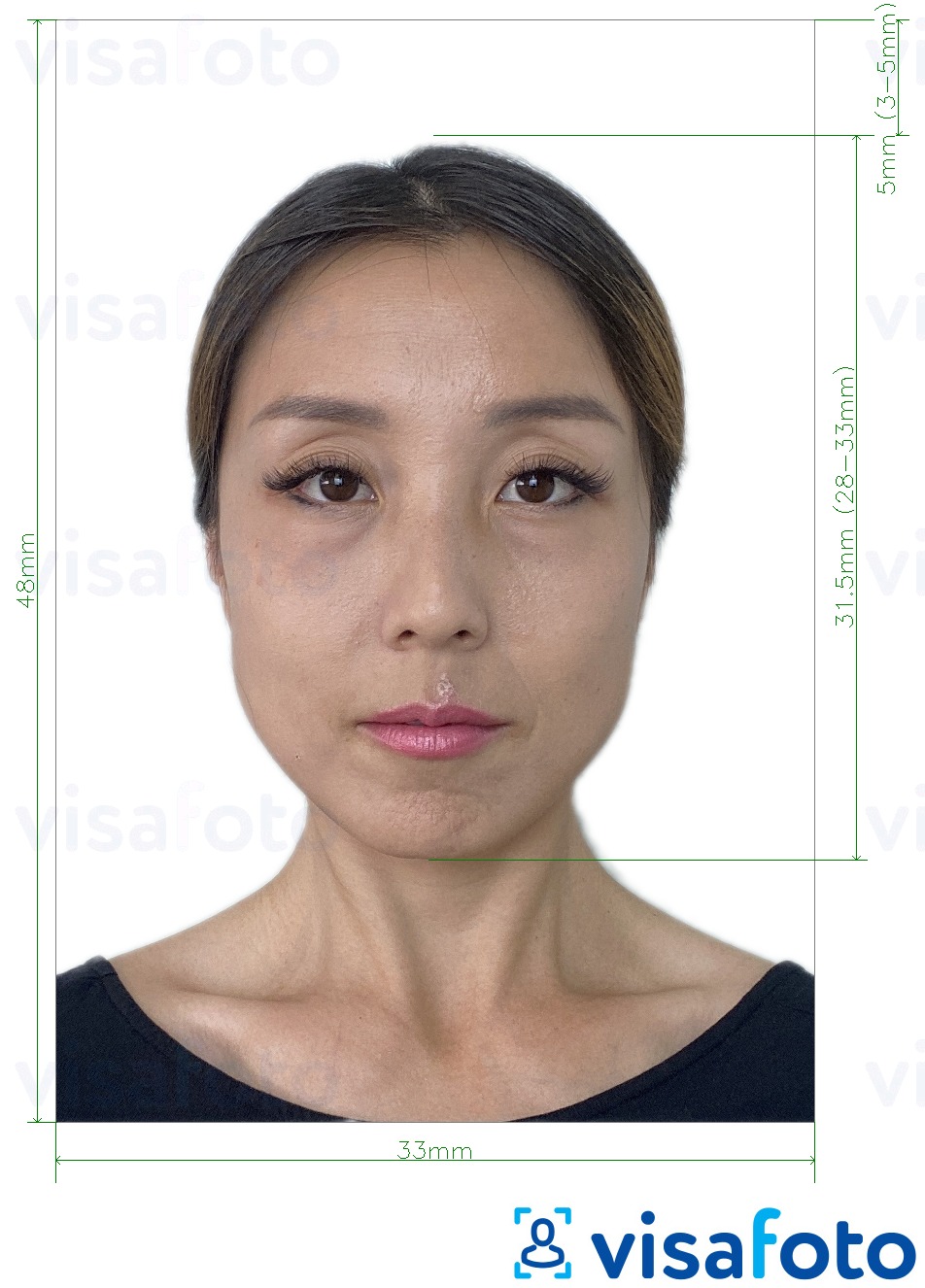 All you need to do is:
Take a photo against any background, adhering to the dress code requirements;
Upload your original photo to Visafoto;
Download the processed image and use it to submit with your Chinese student visa application package!
First, take a photo under light like this one: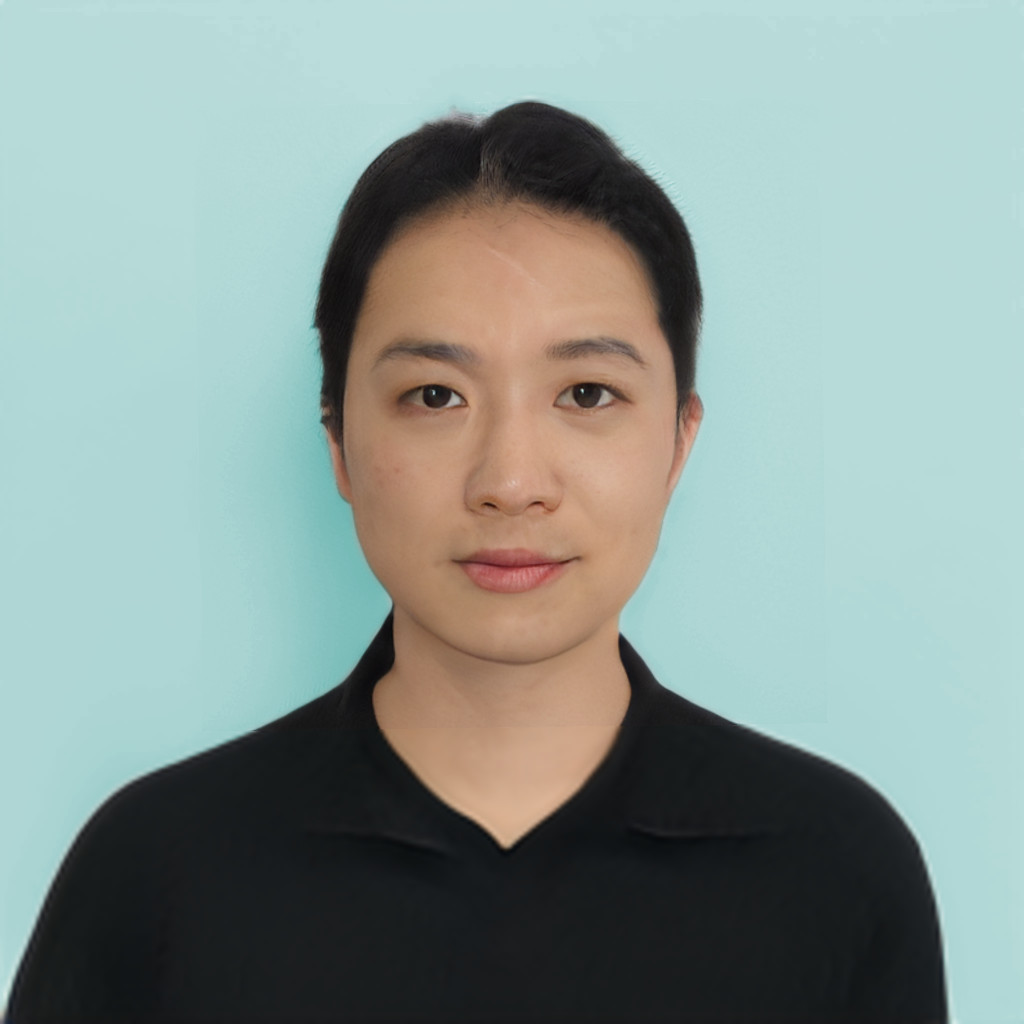 You will receive two versions of the photo: digital for electronic filing, and a printable template.
Visafoto images are accepted 99.7% of the time.
We wish you good luck in applying for a student visa to China, and in the future - easy and successful studies!