Colombia Resident Visa
For foreigners to reside legally in Colombia, a valid residency visa is required. Find out the key information on the Colombian resident permit below.
Table of contents
Colombia resident visa policy
The resident visa (type R) is intended for foreigners looking to permanently reside in Colombia, whether to study, conduct business or simply live and retire. This permit can let you stay for up to five years and can be renewed.
Colombia resident visa benefits
As is the case in many countries worldwide, residency does not grant the same rights as citizenship. However, a Colombian resident visa can give you access to healthcare and some social services. And, of course, it allows you to stay in the country without visa runs for all its validity period.
Colombia residency visa eligibility and requirements
To be eligible for a resident visa, you must be at least one of the following:
You are a holder of a valid migrant visa for at least four years;
You have made significant investments in the Colombian economy;
You are a former Colombian citizen looking to return;
You are a parent of a Colombian child;
You are a foreigner who has held a temporary residency permit as the spouse or permanent partner of a Colombian native for three (3) years in a row.
If you qualify, then you can see which documents you need:
Valid passport with at least two blank pages;
Copies of relevant visa pages;
Two color photos fulfilling requirements
Verification of immigration issued by the Administrative Security Department – DAS within three (3) months of the visa application deadline;
Proof of medical insurance;
Evidence of financial status, showing that you can support yourself financially in Colombia;
For applicants through the parental status:

If one of the parents is Colombian but is deceased, the foreign applicant must submit the relevant death certificate, authorized by a Colombian notary or consul, as well as the paperwork proving that he or she has custody of the Colombian minor;
When both parents are foreign, they must submit a letter validated before competent authority or a Colombian consul.

For applications through kinship with Colombian natives or marriage:

Civil registration document demonstrating kinship or connection, officially authorized or with a notary stamp;
A letter validated by a Colombian notary or consul and addressed to the respective official in charge of issuing the visa to his/her spouse or permanent partner.
Colombia resident visa application process
You can apply for your visa online or in person.
To apply online, use the official Ministry of Foreign Affairs visa website, register your application, fill out your data, upload the documents, and pay, all according to the instructions. Choose a Colombian consulate convenient for you to obtain a visa.
You may also apply at the Ministry of Foreign Affairs office in Bogota, and don't forget to have all the needed documents with you.
Colombia visa photo requirements
Make sure your photo fulfills all the needed parameters:
The photo must be in color;
The photo size must be 30 mm in width and 40 mm in height;
The height of your head in the picture should be about 30 mm, or about 60% of 70% of the picture;
The photo must be recent and representative of how you currently look;
The background must be plain white;
The photo must be printed on high quality matte photo paper;
Glasses are allowed. The frame must not cover any part of your eyes. There must be no glare on the lenses. Dark glasses are not permitted;
You can wear a head covering for religious or medical reasons. Your full facial features must be visible. You cannot wear head accessories for any other reason;
Your photo must be in focus. Balance the lighting and color, not too dark or too light;
There must not be any shadows on your face or behind your head;
'Red eye' in photographs is not acceptable;
Keep your facial expression neutral and look straight into the camera.
Here is an example: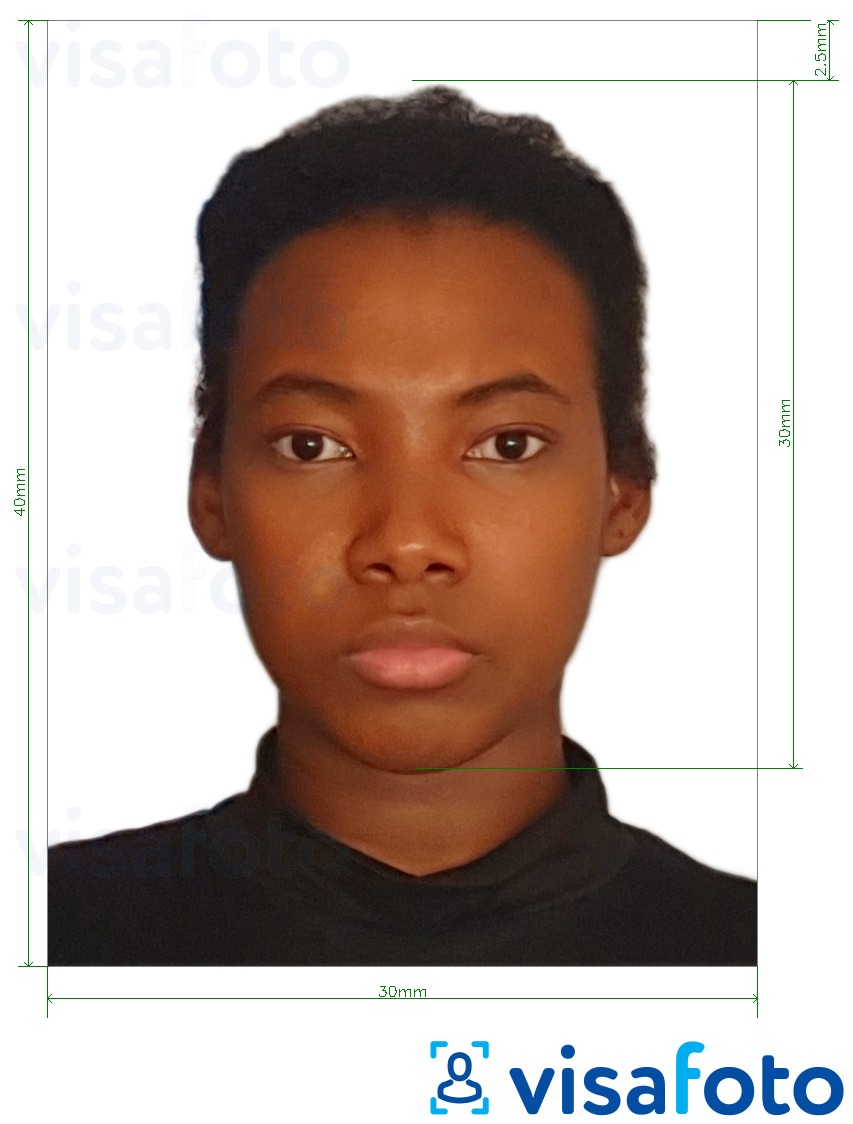 Get a Colombian visa photo online
Applying for a visa, especially for residency, can be a lengthy process. One of the ways you can save time is by getting your application photo done professionally online.
With Visafoto, you can get an image for your Colombian residency visa application, guaranteed to be accepted without going to a professional photo studio.
Just take a picture of yourself following the guidance above, under good, preferably daylight, lighting. There is no need to worry about the technicalities such as background, size, and proportions: Visafoto will take care of that. Upload your photo to our tool below.
Take an image with a smartphone or camera against any background, upload it here and instantly get a professional photo for your visa, passport or ID.
Source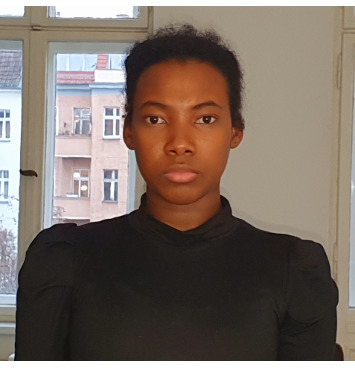 Result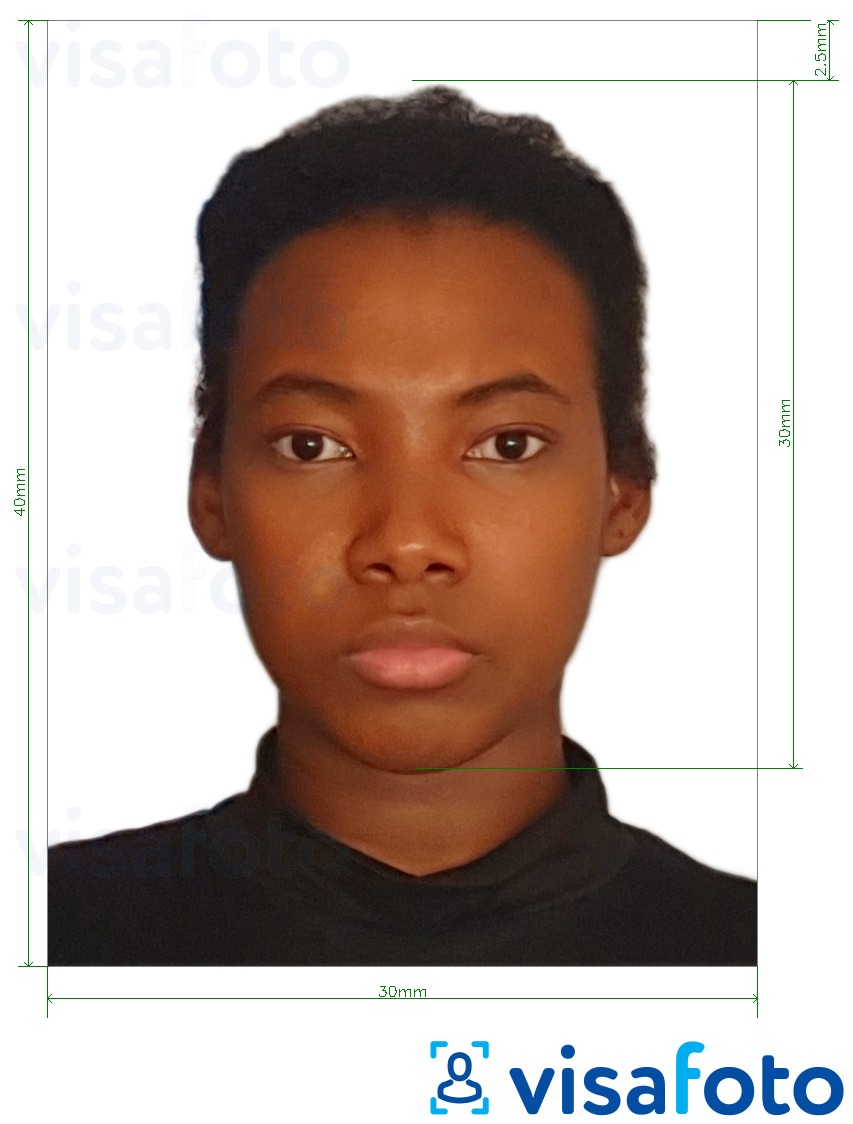 Take an image with a smartphone or camera against any background, upload it here and instantly get a professional picture for your visa, passport, or ID.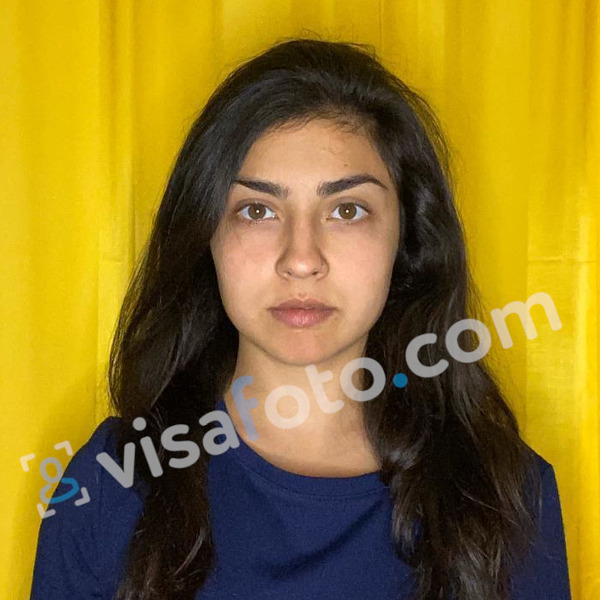 You will need printed photos for your application, but don't worry about photo print formatting: Visafoto has you covered. Besides a digital file containing one photo, you will also get a template ready for printing. Just remember to print it according to the guidelines.
Colombia residency visa fee
The fee to apply for a Colombian residency visa is $385, plus a $50 study fee.
Colombia residency visa renewal
The Colombian residency visa is valid for five years and can be renewed. If you're looking to reside for longer, you can apply for renewal by following the same process as it takes to apply for a new residency visa.
Links: