Traveling to Cuba from the US
Cuba is one of the most complicated countries in the Caribbean for U.S. citizens to visit. Besides that Americans need a visa to travel to Cuba, there are certain restrictions imposed by the U.S. government itself.
Nevertheless, this atmospheric and beautiful country is definitely worth seeing.
Table of contents
This article will tell you what steps U.S. citizens need to take to visit Cuba in 2022 and what rules to keep in mind.
Step 1: Check your passport
The answer to the question "Can I travel to Cuba with a passport card?" is negative. To visit Cuba, you need a full-format U.S. passport book. The travel document must be valid for at least 6 months after your trip. In some cases, the border authorities may put a Cuban stamp in your passport when you enter and leave, but just tell the Cuban officer if you don't want that. The stamp will be put on your Tourist card, not your passport.
Step 2: Choose the proper purpose for your trip
One of the main difficulties in traveling to Cuba in 2022 is that U.S. citizens must specify the purpose of travel - and currently, tourism is not a sufficient reason. However, since the travel category is self-declared and requires no special documentation, you can still travel to Cuba for tourism legally.
The Office of Foreign Assets Control (OFAC) currently allows U.S. citizens to travel to Cuba on the following grounds:
Family visits;
Official business of the U.S. government, foreign governments, and certain intergovernmental organizations;
Professional research and professional meetings;
Journalistic activity;
Educational activities;
Religious activities;
Public performances, clinics, workshops, athletic and other competitions, and exhibitions;
Support for the Cuban people;
Humanitarian projects;
Activities of private foundations or research or educational institutes;
Exportation, importation, or transmission of information or informational materials.
Which categories can you choose to travel to Cuba for recreation? The most popular option is Support for the Cuban People. How does it relate to tourism? Very simple: the main thing is not to limit your trip to a beach vacation. Visiting museums and historical sites, buying souvenirs from local craftsmen, participating in national cuisine or dance workshops, local farm tours - all this perfectly fits the definition of "Support for the Cuban People." You can also volunteer for non-profit organizations in this category.
In this way, you really support the local people directly financially and participate in cultural exchange.
Don't worry: no one will strictly control your trip to Cuba so that you can enjoy your vacation at your convenience. However, you will need to keep all receipts and other records from your trip. For 5 years after you visit Cuba, the US Department of State may ask you for these records to verify their legality. This happens quite rarely but is still possible.
Step 3: Get a Cuba Tourist Card
The Cuba Tourist Card is essentially a Cuban visa, which is not pasted into your passport but is issued on a separate paper. It allows you to stay in Cuba for up to 30 days for tourism.
Everyone arriving in Cuba from the U.S. must get a pink tourist card in advance. If you are flying from or connecting to another country, the card must be green. Keep in mind that the pink card costs more than the green one. The exact Cuba Tourist card cost for Americans depends on the method you choose to get it.
We describe how to apply for a Cuba tourist card in this article.
Note that if you are flying to Cuba via Mexico, you do not need to obtain a Cuba tourist card in advance. It can be purchased directly at Cancun airport at the office of your airline for about $25 (but it is advisable to clarify in advance if this option is available at the time of travel).
In some cases, you may need a 45x45 mm photo, taken in full-face against a white background, to obtain your Cuba tourist card.
Here is an example of a Cuba tourist card photo: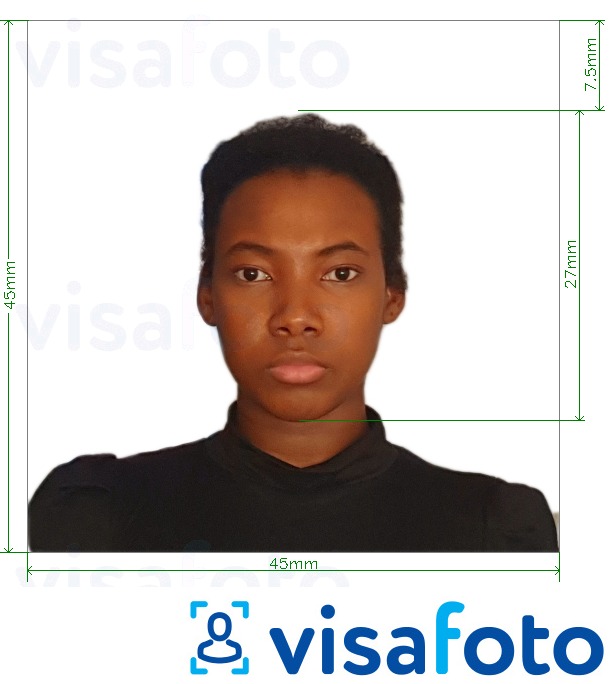 To get your Cuba visa photo in the US instantly, simply upload any portrait of yourself here.
Take an image with a smartphone or camera against any background, upload it here and instantly get a professional photo for your visa, passport or ID.
Source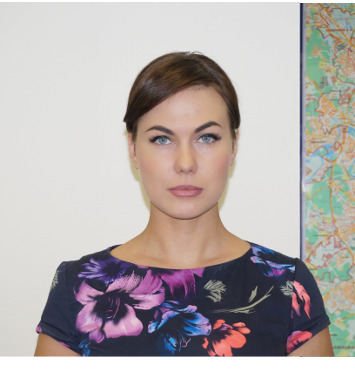 Result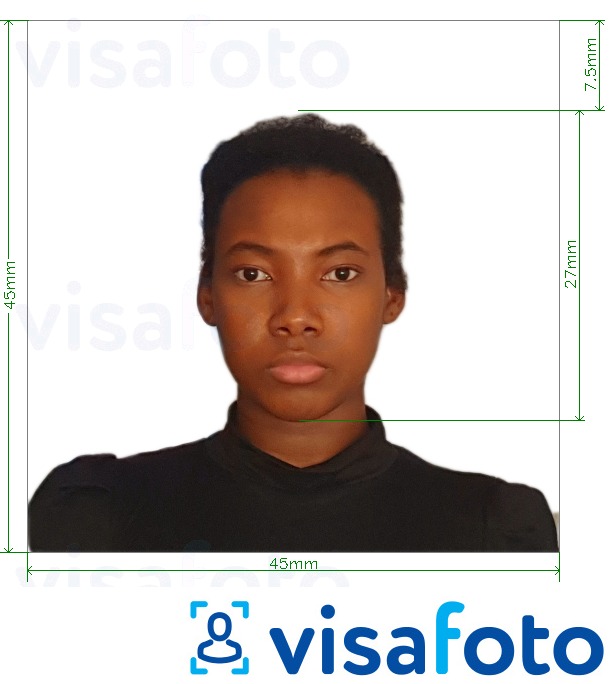 Visafoto will immediately edit the background, size, and quality of the picture and prepare the file for printing.
Step 4: Book your accommodations and flights
Keep in mind that if you are traveling under the category "Support for the Cuban People," it is advisable to stay in small, off-the-grid hotels and to rent housing ("casa particular") from locals. Also check the U.S. Department of State's Cuba Prohibited Accommodations List. When you board a flight or arrive in Cuba, you may be asked where you want to stay.
Booking airline tickets, you can choose any airline operating regular flights to Cuba.
Step 5: Get medical insurance
Medical insurance with a minimum coverage of $50,000 is required to travel to Cuba from the United States. Keep in mind that not all U.S. insurance companies cover Cuba, so it's important to verify this in advance. If you do not take out insurance prior to the trip, you can buy it at the Havana airport or other border crossing, but it is not guaranteed that its terms will be optimal.
Step 6: Check Cuba travel restrictions for American travelers
There are a number of sanctions unrelated to the Covid-19 pandemic that every American tourist in Cuba should be aware of. The U.S. Treasury Department urges you to refrain from using the services of a number of Cuban organizations (which are mostly associated with Cuban military or security services). The full Cuba Restricted List is available at this link.
Amid the pandemic, unvaccinated travelers must submit a negative PCR test taken no more than 72 hours upon arrival. Cuba Covid restrictions may change depending on the epidemic situation. You can monitor the updates at this link.
Step 7: Fill out the Cuba travel declaration form
Passengers must complete a "D'Viajeros" form at https://dviajeros.mitrans.gob.cu/ before departure. This will generate a QR code which must be presented upon arrival.
Visafoto wishes you a pleasant and safe trip to Cuba!