U.S. Passport Card or Book? Complete Passport Card Guide
American citizens can use a passport book or a passport card for international travel. .
Table of contents
Let's learn more about the passport card option, and how to get one.
What is the passport card
In addition to the regular passport (or "passport book")., for traveling abroad, there is the so-called passport card, which can be used to travel by land or sea to the Caribbean, Mexico, and Canada. It is an optional ID that comes in the size of a credit card.
The passport card contains the biometric data of its holder and a chip with a unique number linked to government databases.
Passport cards are a relatively new product in the United States. They were introduced in 2008 as part of the Hemisphere Travel Initiative (WHTI). After the introduction of the WHTI, U.S. citizens must obtain a passport for international travel (previously, a birth certificate was sufficient to travel to some destinations). To offer a less expensive and more portable alternative to the regular passport book, the passport card was developed
What is the difference between a passport book and a passport card?
Both of these documents are issued to U.S. citizens for travel outside the country. The passport card is more conveniently shaped (credit card size). The passport book is a standard travel document, similar to that used by citizens of other countries.
Passport card vs Book
Choosing which type of document to apply for: a passport book or passport card? Consider the pros and cons of each choice:
Price

Would you like to save money on your passport application? The card will cost you less than a regular passport. The passport card fee is only $30 for an adult and $15 for a child. In addition, you will have to pay an additional execution fee: in all cases, it is $35. The total passport card cost is $65 for an adult.

By comparison, the regular US passport application fee is $130 for adults and $100 for a child (as for 2022-2023). You must also pay the execution fee of $35.

You can also get a passport card and a passport book simultaneously. In this case, you will only have to pay the $35 processing fee once.

Coverage

The American passport card can only be used when crossing the border by land or sea. This means you can show the card at the border with Canada or Mexico if you travel by car. And the passport card can also help those who enjoy cruising the Caribbean Sea. With a passport card, you can visit about 20 countries, the most important of which are Canada and Mexico.

For any air travel, you must use a passport book — that is, a regular U.S. passport.

Size

The passport card is small and easily fits in your wallet. Thanks to its compact size, you can always keep it with you. The card is also proof of U.S. citizenship in emergency situations (e.g., your passport was stolen during an overseas vacation). That's why it's recommended to have it along with the regular passport.

In addition, the passport card boasts greater endurance. Since it is made of plastic, it is not exposed to high humidity or mechanical impact. That is why it is convenient to have it as a backup in case your passport book is damaged.

Validity period
Both the regular passport and the passport card are valid for 10 years for adults and 5 years for a child.
Countries you can visit with a passport card
The current list of destinations open for visits with a passport card only is as follows: Anguilla, Antigua and Barbuda, Aruba, The Bahamas, British Virgin Islands, Caribbean Netherlands, Cayman Islands, Canada, Dominica, Dominican Republic, Grenada, Jamaica, Montserrat, Mexico, Saint Kitts and Nevis, Saint Lucia, Saint Vincent and the Grenadines, Turks and Caico.
Once again, please note that you can only cross the border with a passport card by land or sea. That is, if you plan to vacation in Cancun and fly by plane, the passport card will not work: you will need a regular passport book.
How to apply for a passport card?
The passport card application process is similar to the regular passport. You will need the following documents:
You may get an American passport (both book and card) at a Passport Acceptance Facility or Passport Agency. You may apply at a U.S. consulate or embassy if you are abroad.
Passport card photo requirements
The passport card photo specifications are identical to those for a regular passport photo. Let's list the main parameters.
Passport card photo size must be 2x2" (51x51 mm);
The size of the head should be - 50-69% of the height of the image;
The photo must be in color;
The passport card picture background must be plain white;
Photo must be taken no earlier than 6 months prior to application;
The applicant must look directly into the camera, head tilt is forbidden;
Caps, hats, caps, etc. must not be worn, nothing must hide the hair. Loosening is made for religious reasons, for example, Muslims: women are allowed to submit a photo in a scarf;
Any gadgets should be removed from the face, including headphones. Assistive devices, such as hearing aids, which are with the applicant at all times, are allowed.
No eyeglasses are allowed unless you cannot remove them for medical reasons;
No uniforms are allowed;
Eyes must not be half-closed and squinted, but necessarily open. Your facial expression must be neutral.
Here is an example: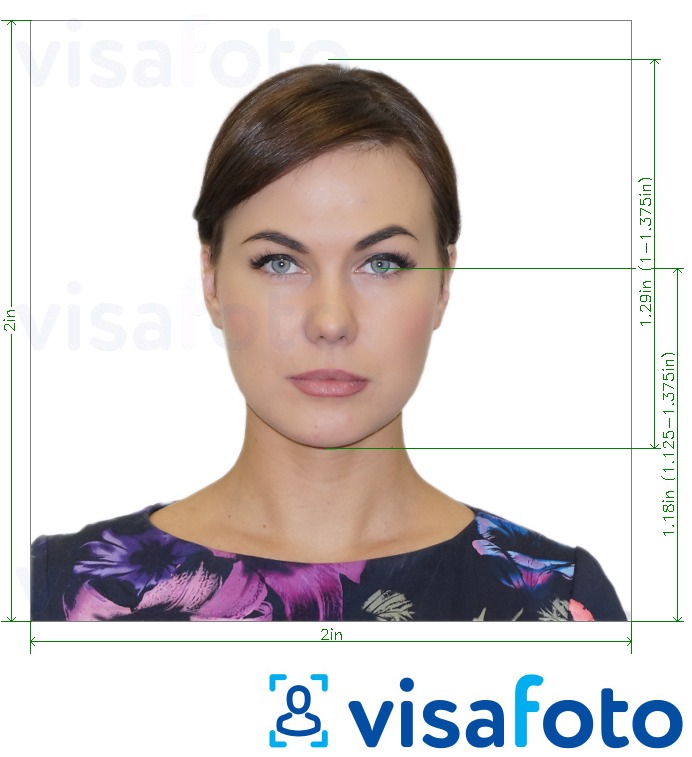 Get your passport card photo
To instantly take a photo for the US passport card, upload any of your portraits, taken in full-face, here. Visafoto will instantly edit the background, format, and image quality.
Take an image with a smartphone or camera against any background, upload it here and instantly get a professional photo for your visa, passport or ID.
Source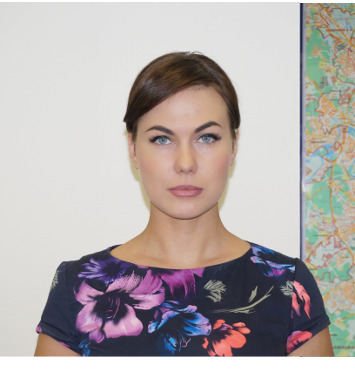 Result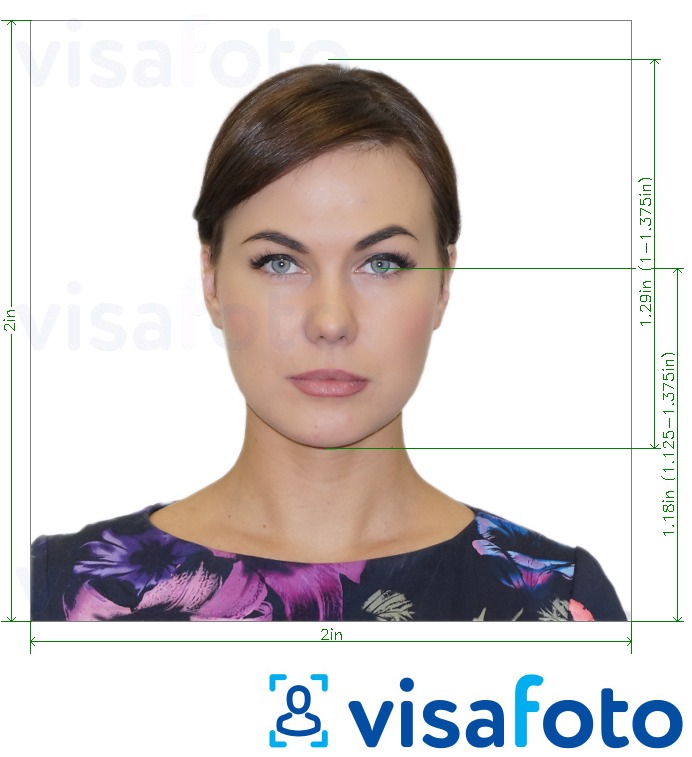 First, take a photo of yours like this one: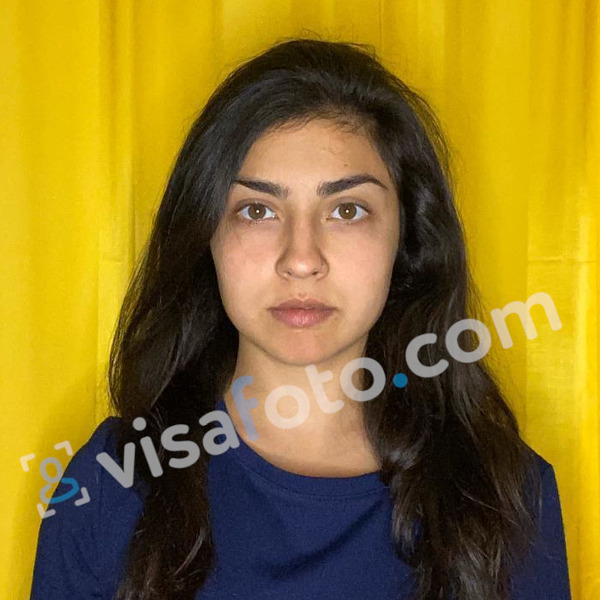 You will get 2 types of files:
A digital US passport photo for online submission;
A template with 4 separate pictures you can print for less than $0.50 in the nearest pharmacy.
Here they are:
>
Use Visafoto to take ID photos of all sizes for all ID documents worldwide. If any questions arise, don't hesitate to contact our support.
Last update: December 2022