CVS Passport Photo
CVS pharmacies are a common choice for taking a passport photo in the U.S. Thousands of CVS stores across the country provide photo services allowing to quickly take and print ID photos.
While the base fee is $16.99 for two passport photos, coupons are also frequently available for this service. But this is not the only way to save funds on your documentation. Let's find out how to get your passport photos in CVS cutting the price in half.
CVS passport photo price VS competitor's rates
Let's compare the rates in the most popular photo centers across the U.S.
Walgreens passport photo price: $16.99;
FedEx passport photo price: $14.95;
USPS passport photo price: $15.
The cheapest offline place to take passport photos used to be Coscto: they offered one printed passport photo for $4.99 only (that is, $9.98 for a pair). The price was available for Costco members only. But in February, 2021 Costco closed all its offline photo centers.
But there are online alternatives as well. Let's examine this method in more detail.
CVS online alternatives
Take an image with a smartphone or camera against any background, upload it here and instantly get a professional photo for your visa, passport or ID.
Source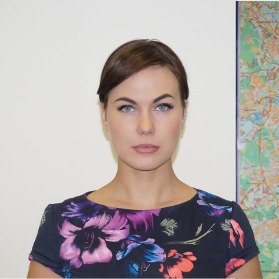 Result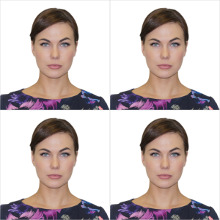 A modern camera phone and Internet connection are enough to take a passport photo at home. Why do more and more users choose this method?
You do not need to go anywhere. It's handy and time-saving.
You can take pictures of yourself until you are satisfied with the result. Get the best looks.
You can use your digital photos repeatedly, saving money.
Online services are available 24/7 - take your passport photo anytime regardless CVS operating hours.
Visafoto.com instantly converts a home-made portrait into a compliant passport-size photo. You will immediately receive your photos for both electronic submission and printing. Just use this link to order a U.S. passport photo.
Online photo examples
Source photo (your selfie):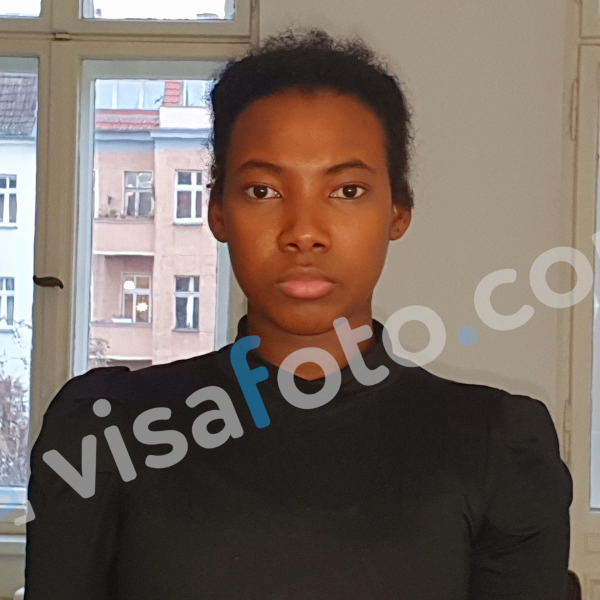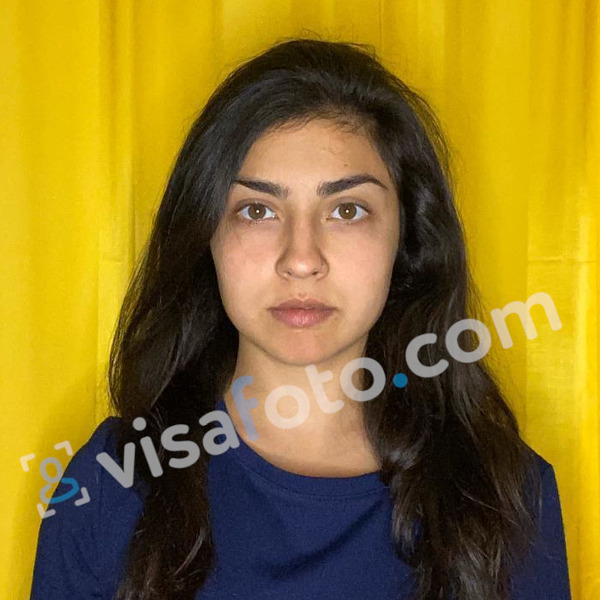 Result (for online submission):
Result (4x6" printable image for in person application):
The price of passport photo services at Visafoto is $7 only. The result can be used as many times as you need. You can also use Visafoto to make compliant photos for all documents worldwide.
How to print out a digital passport photo at CVS?
Along with photo services, CVS pharmacies offer a wide range of printing services all over the country. Just for $0.39, you can get a 4x6 print made on quality glossy paper - that's enough to print 4 passport-sized photos at once! Follow these simple steps:
Prepare a digital passport photo via Visafoto.com;
Head to CVS.com or open CVS mobile app;
Choose "Prints and enlargements" service;
Download your photo template and choose 4x6 print;
Pay the order and pick up the print at the nearest CVS pharmacy.
Done! Use this trick anytime you need to get a passport, ID or visa photo to avoid paying the full price of $14.99.
Printing U.S. passport photo at CVS.
Comparison between CVS and Visafoto.com services
Visafoto.com
CVS
Is there a need to go out?
No *
Yes
Who takes the photo?
You, using your smartphone or camera
Personnel at CVS
How much time is needed?
About 5 mins (you take a selfie and load it to Visafoto.com). Plus 5 mins if you need print outs (you need to order them online separately).
About 5-20 mins **
Do you get a digital photo?
Yes
No
Do you get a print out?

No

You will get an image file that you can print out, so if you need prints you could use CVS printing services ($0.39 for a 4x6" print with 4 passport photos on it)

Yes
Cost
$7 if you need only digital photos. Add $0.35 if you need print outs
$16.99
Can you get passport photos or visa photos for another country?
Yes, Visafoto does passport photos for all countries
No
Money-back guarantee
Yes
No
24x7 support
Yes
No
* No (if you need only digital photo for online application), No (if you can get print outs by mail), Yes (if you need print outs urgently)
** If you are already inside Walgreens, time for trip is not taken into account
Get your U.S. passport photo online now!
Last update: February 2023