Cyprus Visa for Egyptian Citizens
Cyprus, while situated in Europe, is not in the Schengen area. Therefore, they have their own national visa policy. How can you get a visa to Cyprus if you're an Egyptian citizen? Visafoto has compiled all the necessary info for you!
Table of contents
Do Egyptians need a visa to enter Cyprus?
Yes. Only countries with visa-free agreements (such as EU member states and some other countries worldwide) don't need to obtain entry permission in advance. However, Egypt is not on this list. Therefore, Egyptian citizens must get a visa to travel to Cyprus.
How to apply for a Cyprus visa from Egypt?
All Cyprus visa applications in Egypt must be submitted to the Embassy of Cyprus. You must come to the embassy with the required documents no earlier than six months before your journey.
As the visa processing time can take up to 15 days from the application date, you should submit your documents in advance.
Cyprus visa requirements for Egypt
To apply for a visa to Cyprus, have the following core documents:
Visa application form duly completed and signed;
Your valid passport, with at least two blank pages, issued within the last ten years, valid for at least three months after you depart from the Republic of Cyprus or, in the case of multiple trips, until the date on which you plan to depart after your final stay;
A recent photograph fulfilling ICAO standards, as explained below;
Visa fees.
Also, collect some supporting documents to improve your chances of obtaining a visa:
Certificate from the Mogamma (Movement Certificate)
Booking proof of round trip. Paying for the tickets is unnecessary before getting a visa: just a reservation is enough;
Proof of accommodation;
Trip itinerary and explanation of purpose;
Original bank statements for the past six months, copied and translated, or proof of other assets as proof of financial solvency
Certificate of employment, specifying the date of recruitment, position in the company, and salary for employees;
Original of the commercial registry and tax card for entrepreneurs;
Proof of enrolment in school or university for students;
Consent of the parental authority (both parents) or legal guardian for minors.
For business visas, additionally: invitation letter from inviting company;
If visiting friends or family, you must provide an Assumption of Responsibility form for hosting non-Cypriot guests, notarized in Cyprus.
Cyprus visa photo requirements
The parameters are as follows:
The image size is 35 by 45 millimeters;
The image must have adequate brightness and contrast, and show natural skin tone;
It should show a close up of the head and (partial) shoulders;
Your head must be looking straight forward, centered with neutral expression andin sharp focus and clear with no ink marks/creases/lines;
The face (from forehead edge to bottom of chin) should be 70 to 80% of the photo;
The eyes must be open and no hair obscuring the face;
Prescription glasses are allowed but have to be clear and thin framed and should not have flash reflection or obscure the eyes;
Head coverings, hair, head-dress or facial ornaments should not obscure the face;
The photo must have plain light background with no other people or object in the photo;
The lighting must be uniform with no shadows on the face or behind;
(xiv) Red eye photos are not allowed.
Here is an example: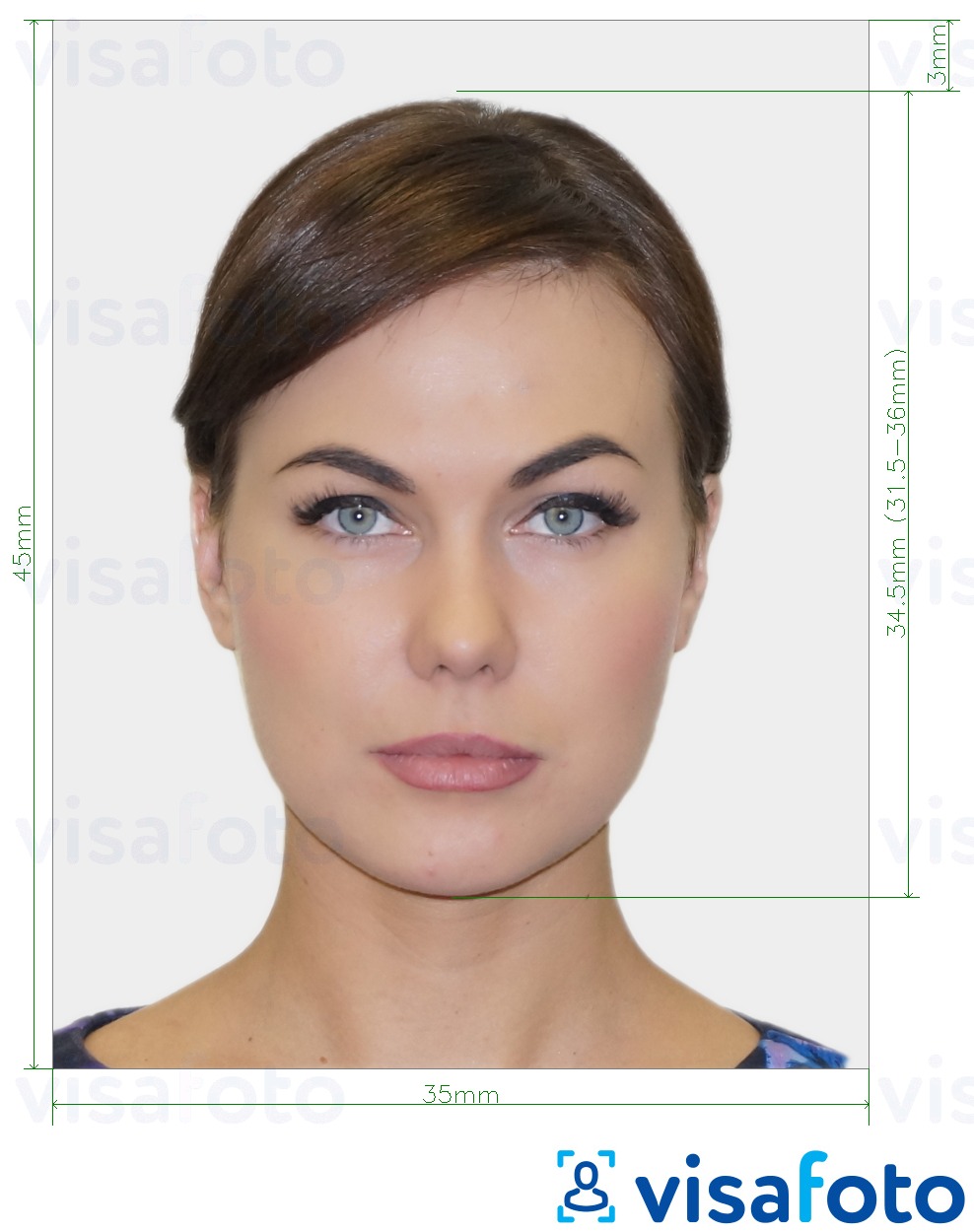 Use our visa photo converter to instantly get a compliant picture online. Just upload your portrait taken with any background, and Visafoto will instantly edit its size, format and background. You will get a ready-to-print image that is guaranteed to be accepted by the Embassy of Cyprus.
Take an image with a smartphone or camera against any background, upload it here and instantly get a professional photo for your visa, passport or ID.
Source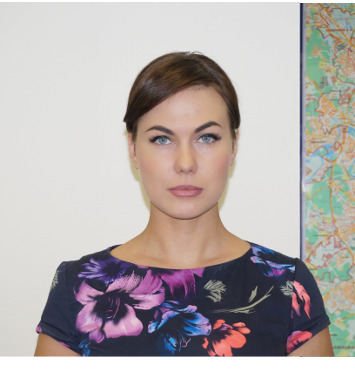 Result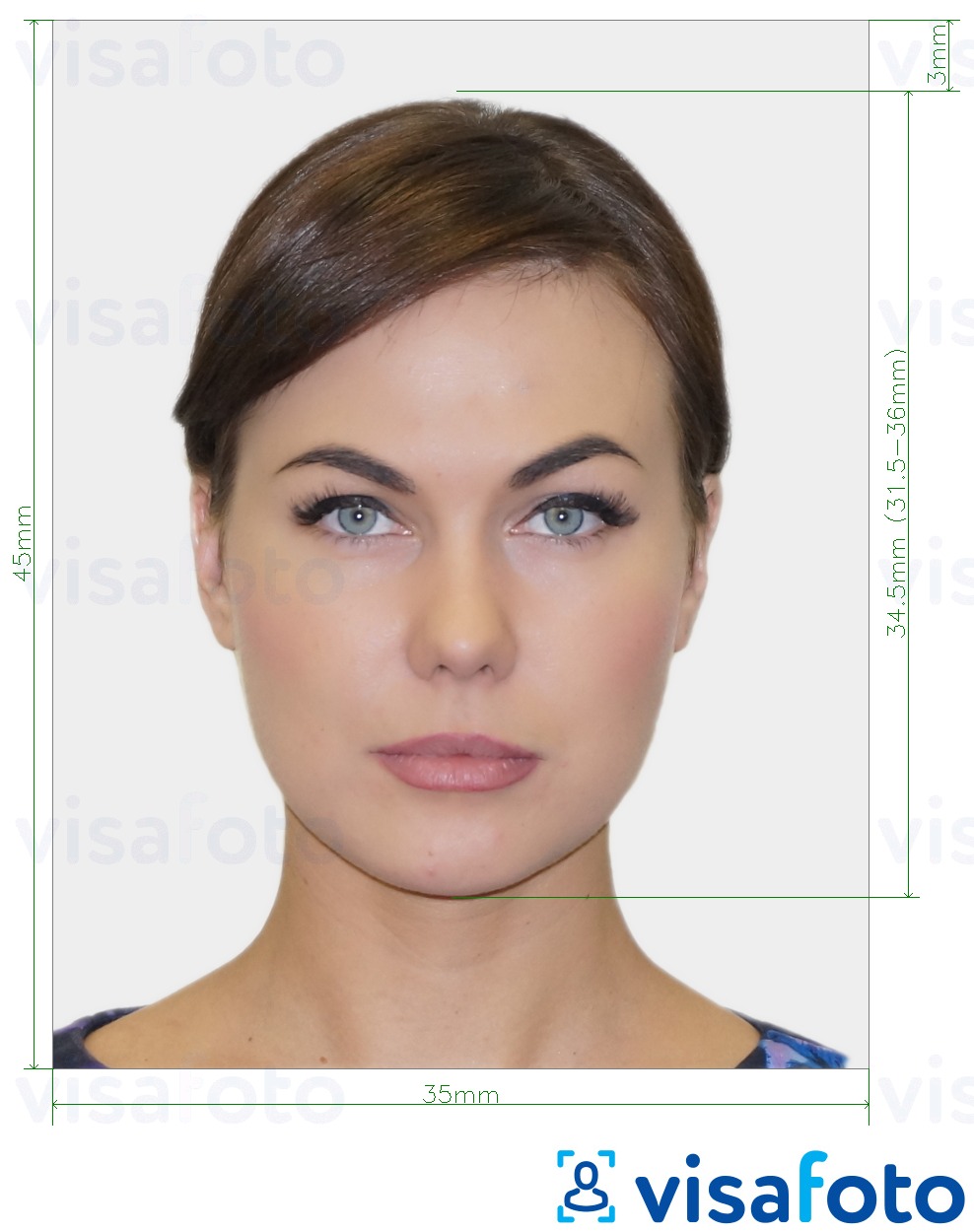 Take an image with a smartphone or camera against any background, upload it here, and instantly get a professional photo for your visa, passport, or ID.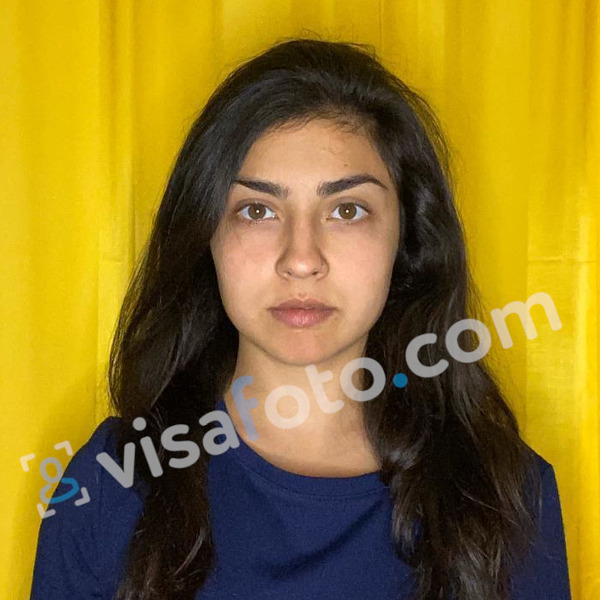 You will get two files from Visafoto: a digital photo for electronic applications and a template ready for printing.
Embassy of the Republic of Cyprus: address in Egypt
There is only one Cyprus embassy in Egypt, located at:
Mohamed Mazhar Str.
Bld. No. 23B, Apt. 301
Zamalek,
P.O.Box 11211
Cairo, Egypt
Cyprus visa price in Egypt
The visa fees depend on the number of entries allowed:
Single Entry: €20;
Multiple Entry: €60.