ESN card (Erasmus Student Network) application and photo
Studying abroad as an Erasmus student is an exciting and enriching experience, but it also comes with a lot of paperwork and documentation. One of the most important things you'll need as an Erasmus student is an ESN card, which gives you access to a wide range of discounts and benefits during your time abroad.
Table of contents
However, you must complete the application process before receiving your ESN card, including submitting a photo matching specific parameters. In this article, we'll take a closer look at the ESNcard application and photo requirements and offer some tips to help you get it right first.
Erasmus Student Network card explained
The Erasmus Student Network (ESN) is an organization that supports international exchange students during their stay abroad. The ESNcard is an essential tool that provides access to numerous discounts and services that make the exchange experience more affordable and enjoyable. The card is recognized in over 40 countries and offers travel, accommodation, food, and cultural events discounts.
In addition, the ESNcard provides access to local ESN events and activities, making it a valuable resource for meeting new people and exploring the host country. Whether you're studying abroad for a semester or an entire academic year, obtaining an ESN card is highly recommended to enhance your overall exchange experience.
ESNcard benefits and discounts
ESN's options vary from country to country but generally include transportation, accommodation, food, and cultural events discounts. For instance, ESN card holders in some countries can receive discounts on train tickets, bus passes, or bike rentals. They may also get reduced prices on hostel or hotel bookings and special deals at local restaurants or cafes.
Moreover, the ESNcard often provides free or discounted access to museums, galleries, cinemas, and other cultural venues. For example, in Spain, ESN holders can visit the Prado Museum in Madrid for free, while in Italy, they can get discounted tickets for the Vatican Museums. Overall, the ESNcard is an excellent way for international students to save money while experiencing the local culture and lifestyle.
How to get an ESNcard?
An ESN application process may vary slightly depending on your location. To obtain an ESN card, you typically need to follow these steps:
Check the ESN website to find your local ESN section. Each university or city usually has its own section and is responsible for distributing the cards.
Pay the membership fee: ESN cardholders must pay a small fee. The ESN cost varies depending on the local section but is typically around 10-20 euros.
Provide proof of eligibility: This usually means that you must be a student enrolled in a higher education institution in a foreign country.
Submit a recent passport-style photo of yourself along with your application;
Wait for the card to arrive;
Collect the card and start enjoying the benefits. The card is valid for one year and can be used to access discounts and services ESN partners offer.
ESN card photo requirements
Make sure that the digital photo for your ESN card application fulfills the following:
ESN card photo size must be 27 by 37 mm (2.7x3.7 cm);
Your picture should be a recent passport-style headshot, meaning a photo of your face and shoulders;
The background of your photo should be neutral, such as plain white or light gray;
Your photo should be clear and in focus, with good lighting and no visible shadows;
Your face should be fully visible and not covered by hair or accessories like hats or sunglasses;
Your appearance should not be edited or filtered in any way.
Here is an example: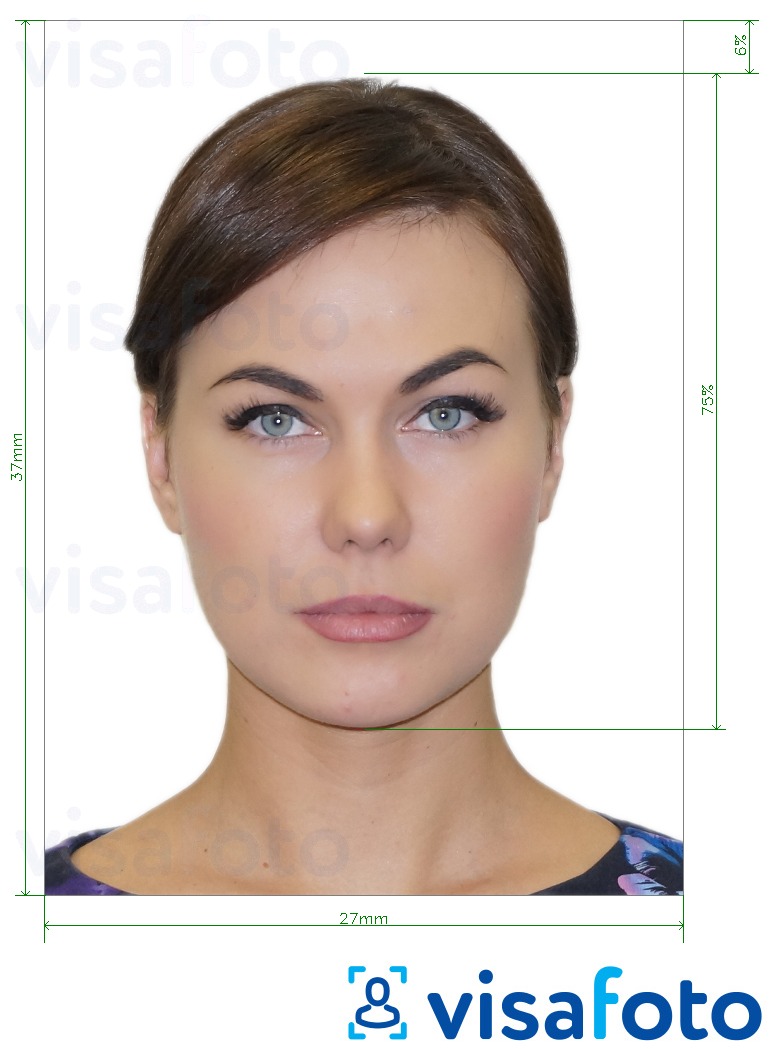 Get an ESN card photo online!
Getting the required passport-style photo can be a hassle if you apply for an ESN card. However, you can save time with Visafoto: an online service that allows you to take and upload your photo to their website, and they will then edit it to meet the specific parameters of your ESN card application. This makes the application process much easier and ensures that your photo will meet the ESN card photo requirements, so you won't have to worry about your application being rejected.
Take an image with a smartphone or camera against any background, upload it here and instantly get a professional photo for your visa, passport or ID.
Source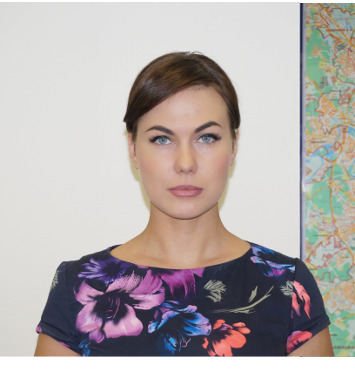 Result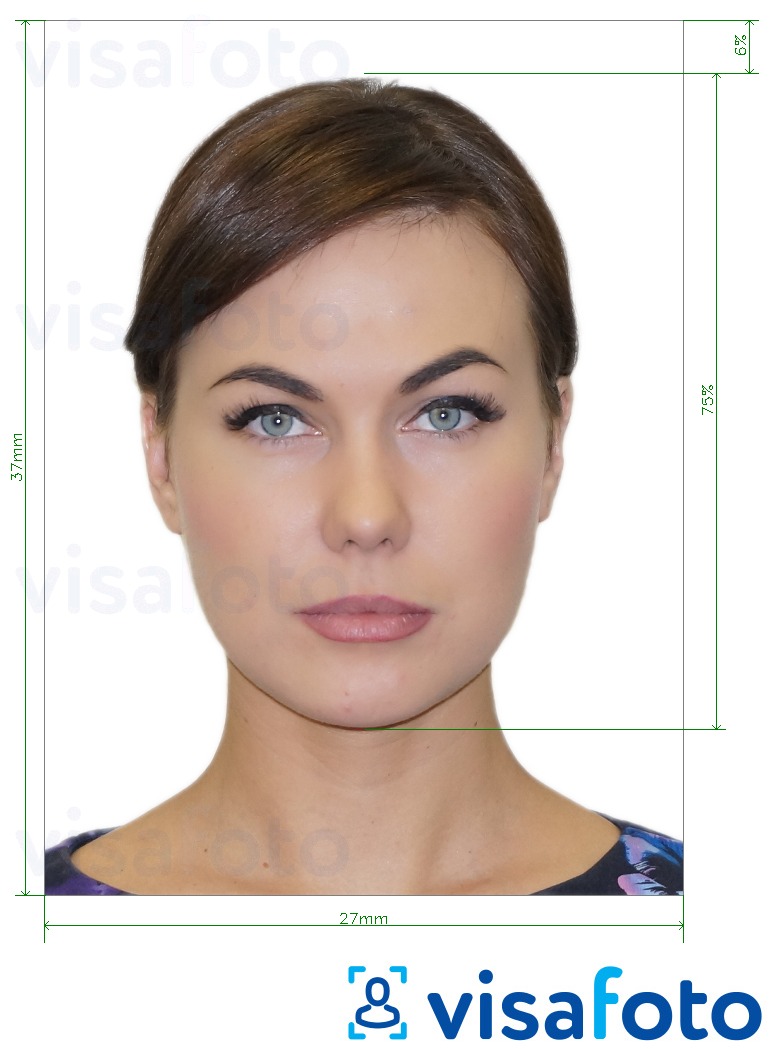 First, take a photo under light like this one: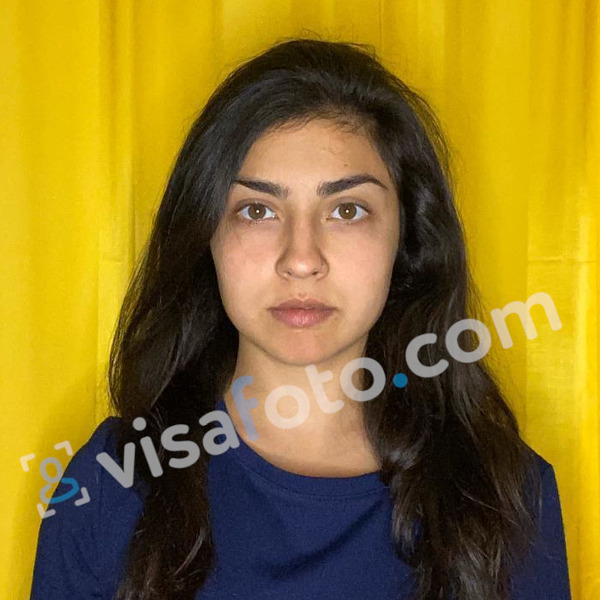 You will receive two versions of the photo: digital for electronic filing, and a printable template.
How to register your ESNcard?
Registering your ESN card is a straightforward process that can be done online. Here are the typical steps:
Visit the ESNcard registration website;
Create an account;
Enter your card details;
Verify your email address by clicking on a verification link that will be sent to you.
ESN card validity and extension
ESN cards are usually valid 12 months after the date of acquisition as written on the card. You can renew your card membership at your local ESN section as long as you are still eligible to hold an ESN card.