What is an EU Blue Card?
The European Union Blue Card gives highly qualified professionals the opportunity to live and work legally in Europe. In this article, we will talk about the Blue Card criteria and what package of documents you need to apply for the Blue Card.
Table of contents
EU Blue Card requirements
The EU Blue Card program allows non-citizens to live and work in the EU. The Blue Card program began in 2012 and is valid in all EU countries except Denmark and Ireland. It can be applied for mainly by highly qualified specialists: countries are primarily interested in issuing Blue Cards to workers in short supply. Each country has its own list of priority occupations.
To get an EU Blue Card the applicant must meet the following criteria:
Sufficient level of education (minimum degree: master's or specialist). Higher education is compulsory, the duration of studies must be at least 3 years;
Proof of future employment. You must have an agreement with a potential employer. While previously the EU Blue Card was issued for at least one year, since last autumn it is valid for at least 6 months, which can also be taken into account when drawing up the contract;
Wages. Thanks to the amendments passed in September 2021, the minimum salary requirement has been abolished. The most important thing is that the applicant's salary corresponds to the average wage of the EU country to which he/she is planning to go.
Blue Card: list of professions
There are quite a few professional categories that qualify for the EU Blue Card. The list of Blue Card occupations (incomplete) looks as follows:
Specialists in physics, mathematics, IT, system administration;
Specialists in the natural sciences: zoologists, biologists, ecologists, and others;
Medical doctors of various directions;
Lawyers;
Professionals in various industrial branches, engineers, and architects.
Blue Card: benefits
The Blue Card holder receives many advantages over the holder of an ordinary residence permit holder. First of all, he/she can work under the same wage conditions as an EU resident.
In addition, the Blue Card makes it easier for the holder's family to move to the EU. With the Blue Card you can travel, vacation and study. In some countries (e.g., Germany), its holder may apply for permanent residence after 21 months.
Documents required for a Blue Card application
The EU Blue Card requires a prior issuance of an EU work visa. Before the visa period expires, you must apply for your Blue Card at the local migration office.
The package of documents here is as follows:
Application form;
CV, which should include contact information and a certificate of no criminal record;
Employment contract;
Diploma confirming higher education that meets EU standards;
Passport valid for at least the period of the employment contract;
Employment record book;
Health insurance;
3 photos, the requirements for which we will list below;
A receipt for payment of the state fee. The Blue Card cost is different for each country. In 2022 the smallest fee in Bulgaria is 55 euros, the highest in Finland is 550 euros.
Blue Card photo requirements
In 2022, you must attach 3 photos to your Blue Card application. The basic Blue Card photo specifications are as follows:
The picture must have been taken maximum 6 months ago;
The required Blue Card photo size is 35 x 45 mm. Photos must match the passport format;
The background must be plain white;
The face should occupy about 70% of the image;
Photos must be in color.
Here is an example Blue Card photo: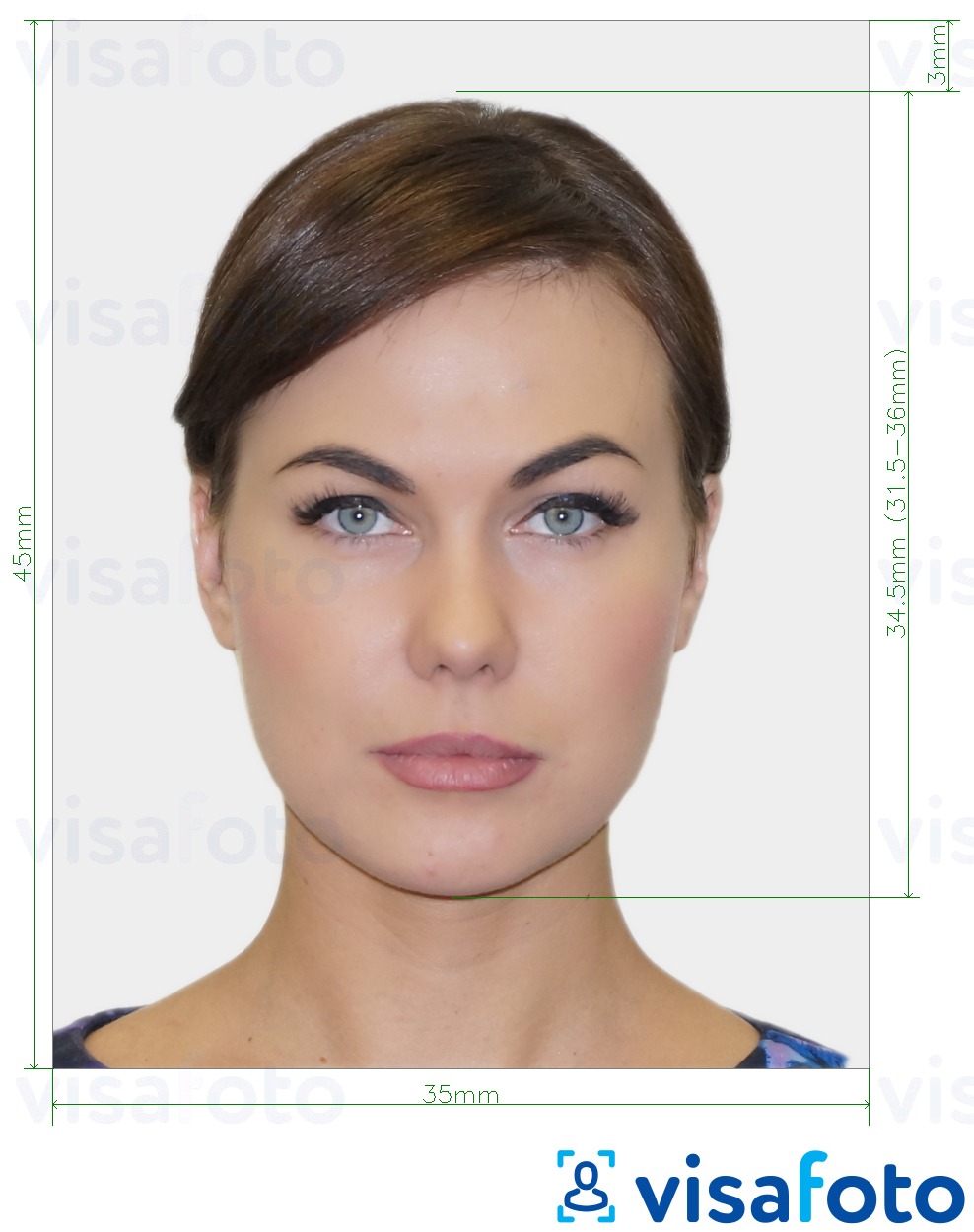 You have a great opportunity: to make a photo for a document online yourself, in just a couple of seconds. There is a Visafoto service for this!
All you have to do is:
Take a full-face photo against any background, respecting the requirements of the dress code. Choose clothes that contrast with the light background; do not use bright makeup, massive jewelry, high hairstyles. Observe the business or casual style;
Upload the picture, taken with a camera with sufficient resolution (you can use a smartphone as well);
Wait a few seconds and download your ready-to-print photo.
Take an image with a smartphone or camera against any background, upload it here and instantly get a professional photo for your visa, passport or ID.
Source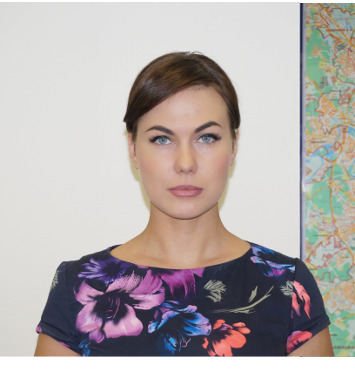 Result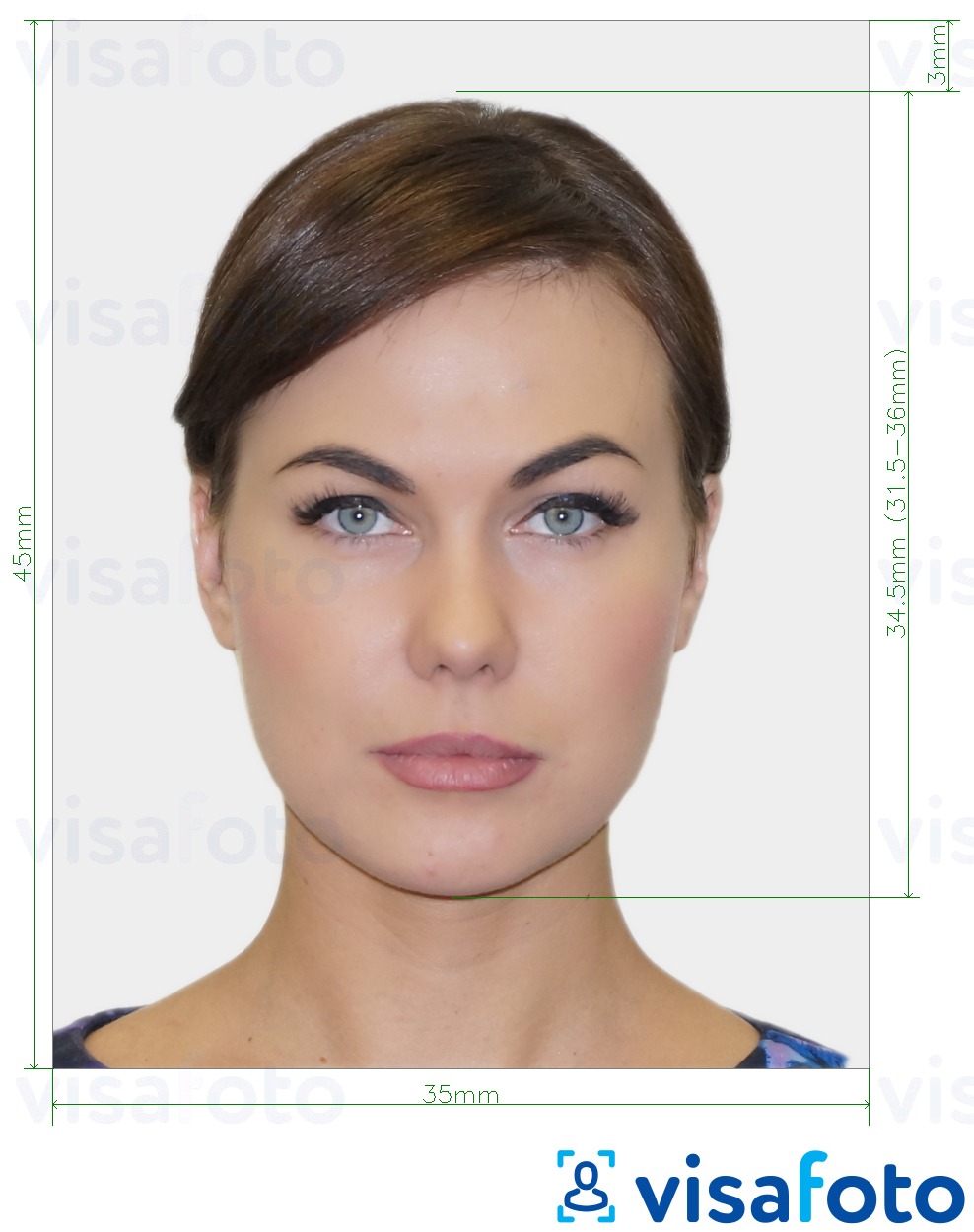 Photos processed at Visafoto are accepted 99.7% of the time!
First, take a photo of yours under daylight like this one: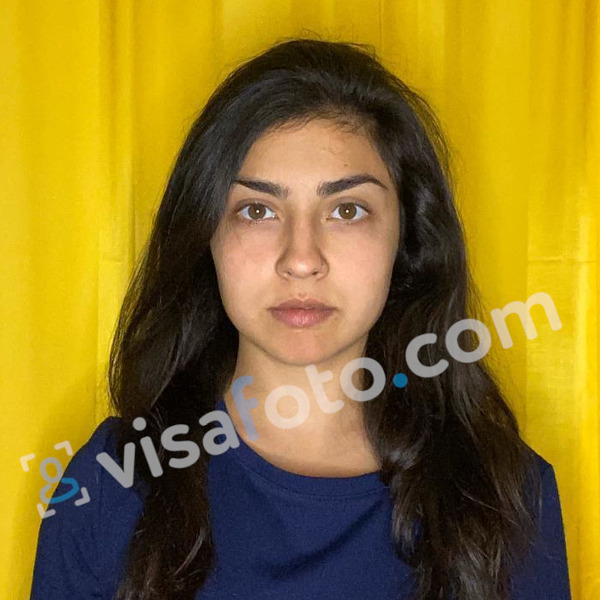 You will have two types of photos: a digital one for electronic applications and another one suitable for printing.
Here they are:
With the Visafoto ID photo editor, you don't need to search for a photo studio where they will take your picture and help you prepare it for submission with your other Blue Card documents. You can use Visafoto from anywhere in the world, 24/7.
We wish you the best of luck in obtaining your EU Blue Card!
Additional Links: