Etudes en France: Application Guide
To enroll in a French university and get a student visa to France, you must apply through the mandatory online registration process. Read below about the most common registration service for international students: Campus France (Etudes en France).
Table of contents
"Studying in France" process explained (Campus France)
There are three channels to apply for foreign students who are looking to study in France. One can only use one way, depending on which method applies to their citizenship and residency:
Campus France procedure;
TCF DAP;
Admissions Post Bac for citizens of European Economic Area states.
Campus France is the French public information center for higher education. The countries covered by Campus France are Algeria, Argentina, Azerbaijan, Bahrain, Benin, Bolivia, Brazil, Burkina Faso, Burundi, Cambodia, Cameroon, Canada, Chad, Chile, China, Colombia, Comoros, Congo, Democratic Republic of Congo, Djibouti, Dominican Republic, Ecuador, Egypt, Gabon, Georgia, Ghana, Guinea, Haiti, India, Indonesia, Iran, Israel, Ivory Coast, Japan, Jordan, Kenya, Kuwait, Laos, Lebanon, Madagascar, Malaysia, Mali, Mauritania, Mauritius, Mexico, Morocco, Nepal, Niger, Nigeria, Peru, Qatar, Russia, Saudi Arabia, Senegal, Singapore, South Africa, South Korea, Taiwan, Thailand, Togo, Tunisia, Turkey, Ukraine, United Arab Emirates, United Kingdom, United States, and Vietnam.
Campus France (Etudes en France) is an online platform that manages enrollment procedures and French study visa applications.
To apply, you must make an account on the platform, fill out the necessary forms, and upload the required documents. Follow the instructions and the schedule of the admission year you are applying for.
How to create a Campus France account?
Creating a Campus France account is as easy as creating accounts on other online platforms:
Visit the Campus France registration page;
Enter your email and password;
Fill out your personal and other data to complete account registration;
Proceed with your application.
Documents required for Etudes en France application
Depending on your case, you must check which documents are needed. As a general rule, you must submit:
Identifying photo;
Copy of your identity document (national ID card, passport);
Copy of all your transcripts and diplomas;
CV/resume.
Campus France ID photo requirements
Make sure your photo clearly identifies you as the applicant by following these parameters:
The photo must be in color;
The photo size must be 26 mm in width and 32 mm in height;
The height of your head in the picture should range about 20-25 mm, while the space above your head about 2 mm;
The format must be JPEG or PNG and sized less than 50 kilobytes;
The background must be plain white;
Glasses are allowed. The frame must not cover any part of your eyes. There must be no glare on the lenses. Dark glasses are not permitted;
You can wear a head covering for religious or medical reasons. Your full facial features must be visible. You cannot wear head accessories for any other reason;
Your photo must be in focus. Balance the lighting and color, not too dark or too light;
There must not be any shadows on your face or behind your head;
'Red eye' in photographs is not acceptable;
Keep your facial expression neutral and look straight into the camera.
Here is an example: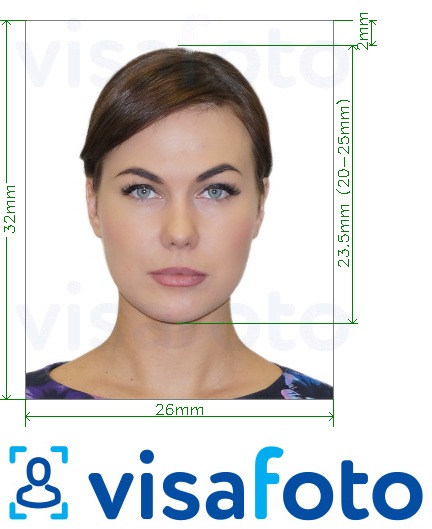 Get a digital photo for your Campus France ID online!
Gathering documents to study abroad can take a lot of time, as you will need to prove various things to be accepted. Save time where you can by getting your photo done professionally online. With Visafoto, you can get a photo for your Etude en France application in an instant.
Simply take a picture of yourself following the guidelines and upload it to our tool below. We'll handle the technicalities ourselves.
Take an image with a smartphone or camera against any background, upload it here, and instantly get a professional photo for your visa, passport, or ID.
Take an image with a smartphone or camera against any background, upload it here and instantly get a professional photo for your visa, passport or ID.
Source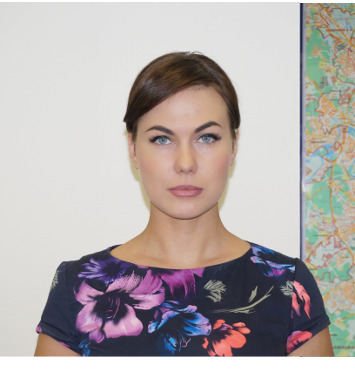 Result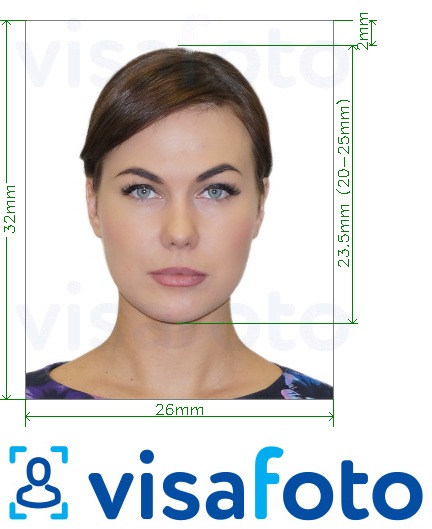 Use a selfie taken under daylight, like this one: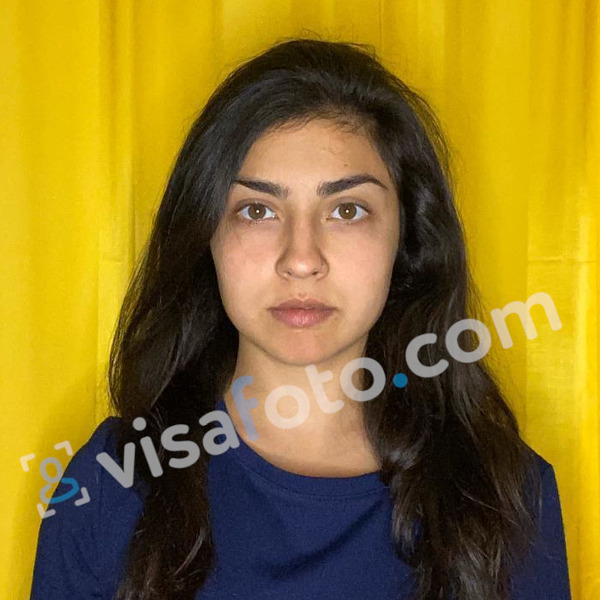 You will get two files from Visafoto: a digital photo for electronic applications and a template ready for printing.
Campus France application fee
The fee for Campus France/Etudes en France applications may vary depending on the country. You can contact your local Campus France representative or check the information on the site based on your application.
Campus France application deadline
Here is the application schedule for the closest Campus France application procedure (end 2022, start of 2023):
Opening of the platform: 20 December 2022
Start and complete your registration: 18 January - 8 March 2023
Complete your list of academic choices before 6 April 2023
Launch of the main admission phase: 1 June 2023
End of the main admission phase: 13 July 2023
How to check your Etudes en France application status?
You will be updated by email on your status, as well as on the platform itself. If you think you should have gotten an update, contact your local Campus France representative.