Navigo Card (Paris Navigo Decouverte Pass): All You Need To Know
Navigating the bustling city of Paris can be daunting, especially regarding public transportation. Fortunately, the Paris Navigo Découverte Pass, commonly known as the Navigo Card, offers a convenient and cost-effective solution. Whether you're a resident or visitor, this versatile travel card is a must-have companion. In this article, we'll explore the key features of the Navigo Card, including how to obtain it, its coverage zones, cost structure, and validity period.
Table of contents
Paris Navigo Decouverte: usage and benefits
The Paris Navigo Decouverte is a versatile travel pass offering unlimited public transportation access within the Île-de-France region, including the city of Paris and its surrounding suburbs. With just one card, travelers can effortlessly hop on and off buses, trams, RER trains, and the metro.
The primary benefit of the Navigo Decouverte is its cost-effectiveness. Unlike single tickets or daily passes, the Navigo Card offers significant savings for frequent travelers, especially those staying in Paris for an extended period. With unlimited travel, you can roam freely without worrying about individual fares, saving time and money. Moreover, the Navigo Decouverte is not restricted to specific zones, allowing you to venture beyond the city center and discover hidden gems in the outskirts of Paris at no additional cost.
Navigo card types
Navigo cards are divided into the following categories:
Regular Navigo pass: available to those who live or work in the Île-de-France region.It requires a personal identification card to be issued;
Navigo Découverte pass: issued to everyone and is not limited to residents of Île-de-France. It offers the same unlimited travel benefits as the regular pass but is valid for a shorter duration;
Navigo Easy pass: a contactless card for occasional or infrequent travelers. It is a rechargeable card you can top up as needed. With the Navigo Easy Pass, you must pay per journey based on the travel zones. It is a flexible choice for those who do not need unlimited travel throughout the entire validity period.
Navigo Liberté+ (Navigo Freedom+): pay-per-use pass, only available to those living or working in the Île-de-France région. It is a subscription-based pass that provides the ultimate flexibility for frequent travelers. Navigo Liberté+ allows users to travel across all zones without limitations and pay based on their actual usage at the end of each month.
Navigo pass for tourists: rules
Tourists have the option to obtain the Navigo Découverte Travel Card, a contactless card accompanied by a personalized paper ticket. To personalize the card, you must provide your first name and surname and attach your ID photo, ensuring to affix the adhesive flap on the paper card is secure. It's important to note that these two cards are strictly assigned to the holder and cannot be transferred.
The Navigo Découverte Pass allows unlimited travel within specific zones, including the Paris city center (Zone 1) and certain surrounding areas (Zone 2). It does not cover the airports (Charles de Gaulle and Orly) or attractions outside these zones.
When using the Navigo Découverte card, both the contactless card and the paper ticket should always be used and presented together.
The card is valid for 1 to 7 consecutive days. You can choose the duration that best suits your stay in Paris. The Navigo Découverte Pass cannot be extended beyond the initially chosen duration. If you need additional days of unlimited travel, you must purchase a new pass for the desired duration.
To use the Navigo Pass, you need to validate it by tapping it on the designated card readers at metro stations, RER trains, buses, and trams. Ensure you validate it at the beginning of each journey to avoid any issues or penalties.
Where to purchase a Navigo card?
Tourists can buy a Navigo Découverte pass from various locations, including ticket windows at Metro stations, RER stations, and Transilien train stations throughout Paris. This also extends to ticket windows located in airports, ensuring easy accessibility for travelers.
How to get a Navigo card online?
If you live or work in Île-de-France, you have the option to get a Navigo travel card online through your "Manage my Navigo card" section of your account. You may register by filling out your personal data, and follow the instructions to get your card. You will need a photo to upload or take a photo during the online ordering process.
Is a photo required for a Navigo card?
Yes, personalized Navigo cards need to have a photo of the holder to identify that the card is being used by its rightful owner.
Navigo card photo specifications
Make sure the photo you use for your Navigo card fulfills the following:
The required Navigo photo size is 25 by 30 millimeters;
The image must have adequate brightness and contrast and show natural skin tone;
It should show a close-up of the head and (partial) shoulders;
Your head must be looking straight forward, centered with a neutral expression, in sharp focus, and clear with no ink marks/creases/lines;
The face height should occupy 75% of the picture's height, and the distance between the crown of the head and the upper border of the photo should be at 6% of photo height;
The eyes must be open and no hair obscure the face;
Prescription glasses are allowed but have to be clear and thin-framed and should not have flash reflection or obscure the eyes;
Head coverings, hair, head-dress or facial ornaments should not obscure the face;
The photo must have a plain light background with no other people or objects in the photo;
The lighting must be uniform with no shadows on the face or behind;
Photos should not have red eyes.
Here is an example of a Navigo card photo: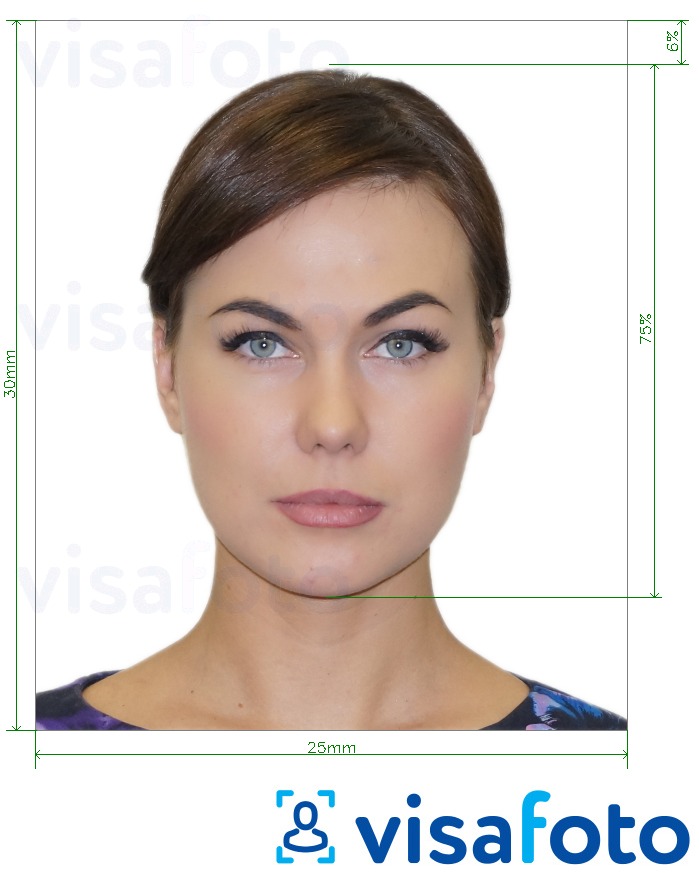 Get a Navigo card photo online!
Traveling to Paris? Avoid the bureaucratic hassle and focus on getting around and enjoying the city. To avoid wasting time and resources on Navigo card photos, we recommend you trust the editing of your photo to a professional tool that guarantees that your photo will fully satisfy the parameters up to the subtlest details and be accepted by the issuing entity.
Just upload a portrait (or even a selfie) of you taken in decent lighting, with a proper dress code, and properly posed: look straight to the camera and keep a neutral expression. Visafoto will take care of the rest.
Take an image with a smartphone or camera against any background, upload it here, and instantly get a professional photo for your visa, passport, or ID.
Take an image with a smartphone or camera against any background, upload it here and instantly get a professional photo for your visa, passport or ID.
Source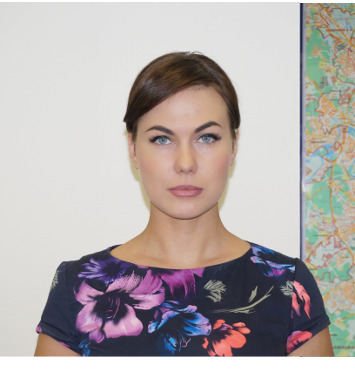 Result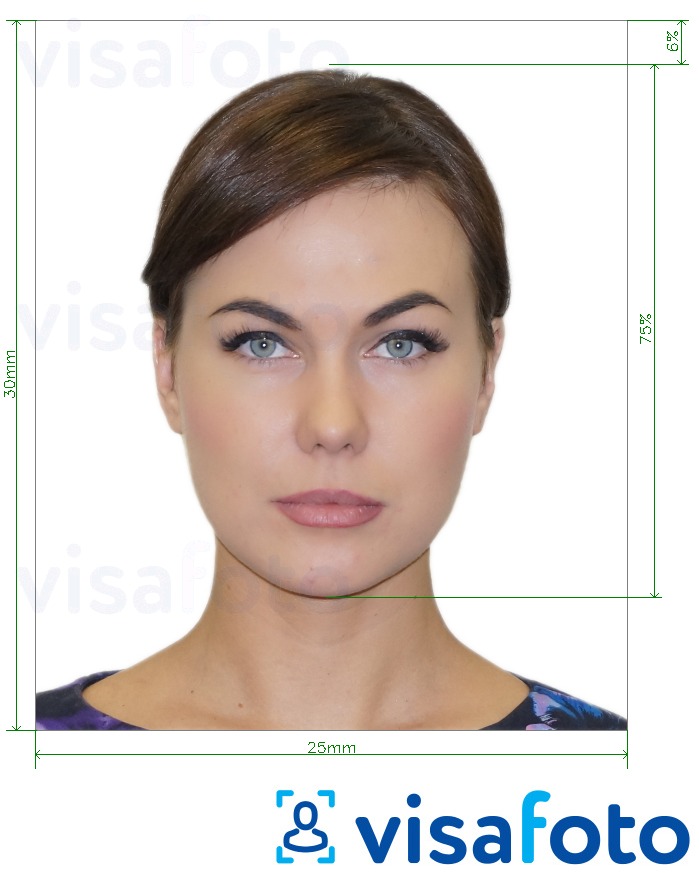 First, take a photo of yours like this one: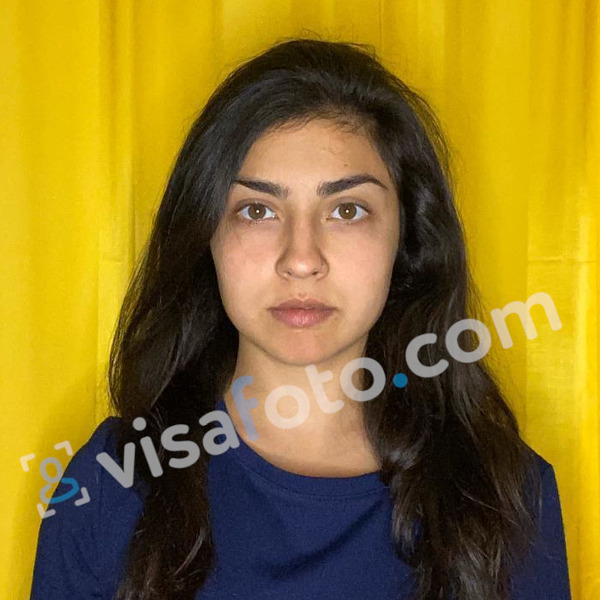 Visafoto will provide you with a digital image and a printable file with 4 individual 2,5x3 mm photos on it. Use a color printer to print it out.
Navigo card prices
The Navigo Découverte Travel Card has the following prices, depending on the travel zones and the period of validity:
| Zones | Weekly | Monthly |
| --- | --- | --- |
| Zones 1-5 | € 22.80 (US$ 24.40) | € 75.20 (US$ 80.50) |
| Zones 2-5 | € 20.65 (US$ 22.10) | € 67.90 (US$ 72.70) |
| Zones 3-5 | € 19.80 (US$ 21.20) | € 65.50 (US$ 70.10) |
| Zones 4-5 | € 19.85 (US$ 21.20) | € 65.20 (US$ 69.80) |