German eID Card Application
An eID card is a form of identification for some foreigners living in Germany. Learn the basics of the card and its application below!
Table of contents
German eID Card explained.
The eID is an electronic identification card for citizens of the European Union and the European Economic Area member states. It is used for electronic or digital services, such as online identification, vending machines, and self-service terminals in public authorities.
The eID card's technological basis is the same as the German ID card for Germans.
German ID card for foreigners: rules
The German eID card for foreigners is, as explained above, available only for citizens of the member states of the European Union and the European Economic Area. The online function is no longer optional for cardholders aged 16 and above.
You will only receive your card once you have confirmed that you have received the PIN letter for your card. Once you have received your card, you will need to activate it by replacing the default five-digit pin with a personal six-digit pin.
You can opt for your fingerprints to be saved on the card for security purposes. Not doing it does not give you any disadvantage.
How to apply for an eID card?
If you currently reside in Germany, you can apply for an eID card at your local municipal office by submitting the forms and needed documents.
Since 1 November 2021, you can also get an eID from your local designated German diplomatic missions. The application steps are the same.
After your application is processed and accepted, and you have received your PIN letter, you can collect your card in person by coming to the Embassy or a Consulate General and confirming in writing that you have received the PIN letter.
Documents required for eID application
Here are the documents needed for the German eID application:
A valid identifying document, which may be:

Old ID card;
Passport;
Child identity card;
Child passport.

Consent of parents or guardians (for applicants under 16), and application must be with at least one parent;
A passport-sized photograph.
German ID photo requirements
Make sure that the photo you use for the eID application fulfils the following requirements:
The picture size must be 35 by 45 millimetres;
The image must have adequate brightness and contrast and show natural skin tone;
It should show a close-up of the head and (partial) shoulders;
Your head must be looking straight forward, centred with a neutral expression and in sharp focus, and clear with no ink marks/creases/lines;
The face (from forehead edge to bottom of chin) should be 70 to 80% of the photo; the optimal face height is 32 to 36 mm;
The eyes must be open and no hair obscuring the face;
Prescription glasses are allowed but have to be clear and thin framed and should not have flash reflection or obscure the eyes;
Head coverings, hair, head-dress or facial ornaments should not obscure the face;
The photo must have a plain light background with no other people or objects;
The lighting must be uniform with no shadows on the face or behind;
Photos should not have red eyes.
Here is an example: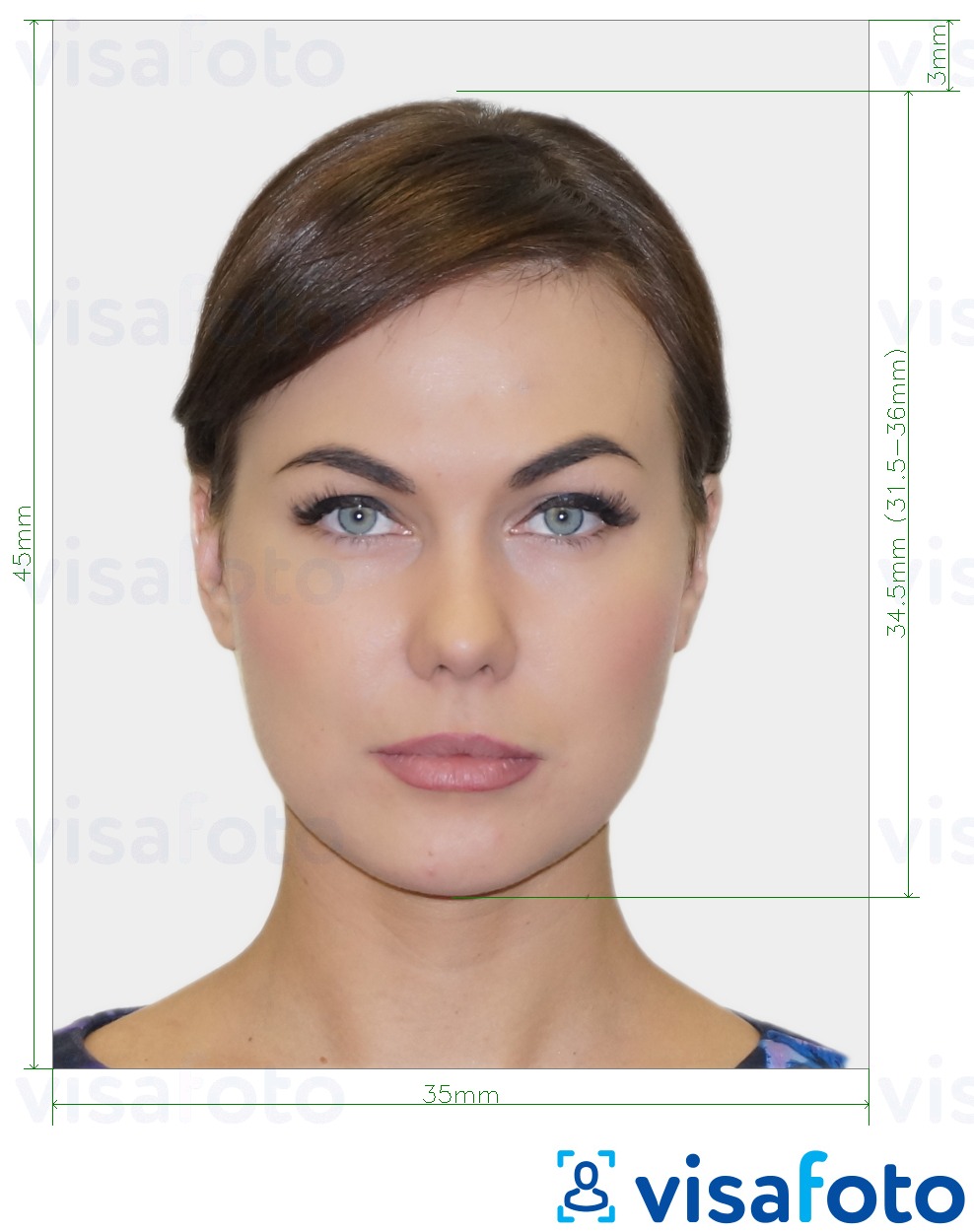 Get a German ID photo online!
Save time and resources and trust professionals on Visafoto to take care of your ID card photo, all without leaving the comfort of your own home. This option can also save you money, as you won't need to visit a photo studio and print it yourself with a high-quality printer and photo paper.
Take an image with a smartphone or camera against any background, upload it here and instantly get a professional photo for your visa, passport or ID.
Source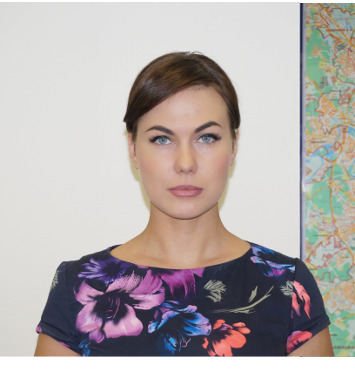 Result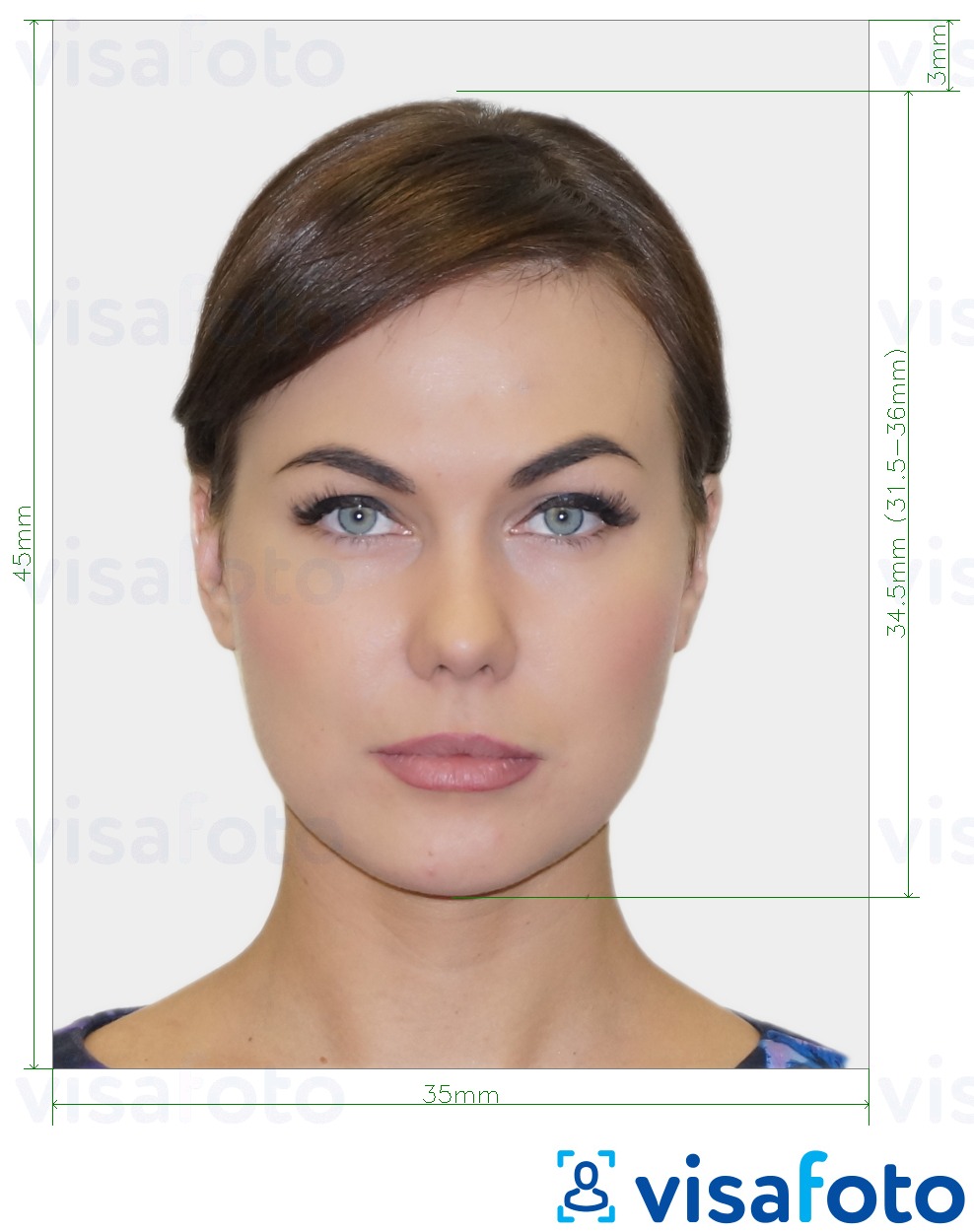 Just take a portrait of yourself in good lighting and upload it to our tool below. You will get two files from Visafoto: a digital photo and a template ready for printing!
First, take a photo of yours under daylight like this one: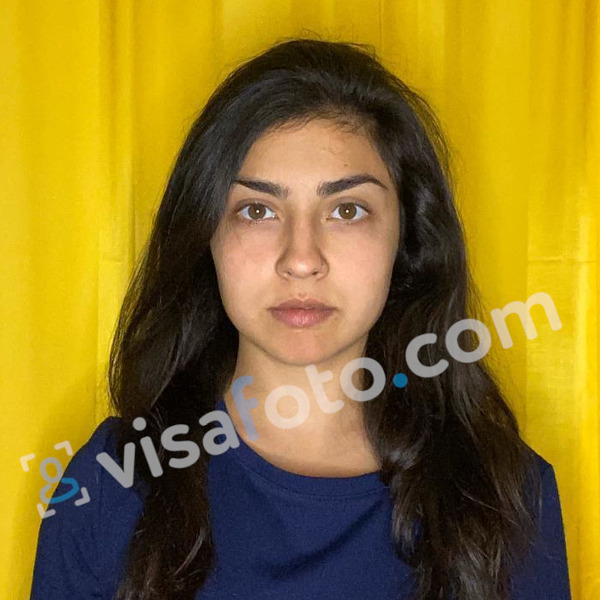 You will have two types of photos: a digital one for electronic applications and another one suitable for printing.
Here they are:
eID Card application fee
The issuing fee of the German eID card is 37 euros.
eID Card renewal
The German eID card is valid for 10 years. If yours is about to expire, it cannot be extended, but you may apply for a new one, given that you demonstrate a legitimate interest in having a new one. The process to renew a your German eID is the same as applying for a new one, with the addition of having to bring your old ID upon application.