Germany Freelance Visa Application Process
One of the bases for moving to Germany can be the so-called "freelancer visa" for the self-employed. A German visa for freelance employment (Freiberufler) allows you to work from home, choose projects and earn a decent living while in Germany. Let's check how to obtain a freelance visa in Germany, what are the specifics of this procedure, and what documents you need to provide.
Table of contents
Germany freelance visa rules
A freelancer is a professional who is not tied to one location. A freelancer in the FRG is obliged to work in his or her profession for more than 3 months, be self-employed, not be an entrepreneur, and not work under contract.
Please note: Germany is only interested in highly skilled migrants who can be useful to the country. It is essential that you already have potential clients. A Germany visa for self-employed is mainly granted to members of the following professions:
Artists;
Writers, journalists, and copywriters;
Translators;
Accountants, economists, and tax advisers;
Educators;
Scientists
Managers;
Health care professionals;
Lawyers.
You have to apply for a German freelance visa at the German embassy in your country of origin. On average, the Germany freelance visa processing time takes 3-4 months.
A freelance visa to Germany must be applied for by states' visa regime residents. If your country falls under this definition and you have a visa regime to visit Germany, you must get a valid German national visa type D.
After three months in Germany, you can obtain a residence permit if you have a freelance visa.
Germany freelance visa application process
The freelance visa application can be obtained from the German consulate or embassy in the country where the applicant currently resides. You must submit the documents three months before the planned date of departure.
The German visa for self-employed is issued on the condition that the professional's work is in demand in a particular German region and all the documents have been submitted correctly and in full.
What are the essential freelance visa requirements? The applicant needs to remember a few important points:
You will need to prove that you have sufficient funds to start freelance activities in the FRG. This requires a bank statement;
You must find clients in Germany in advance. You may apply for a freelance visa if you can provide proof that a company or individual in the Federal Republic of Germany wants to use your services;
At the interview, the applicant will be asked to speak German. You must be able to speak the language at least at a conversational level.
Documents required for Germany visa application
For a German self-employed visa, you must submit the following document package:
A completed application form;
Documents confirming the applicant's professional level. These can be diplomas, training certificates, and others;
Proof of being sought after by clients in Germany: letters, inquiries, offers of cooperation;
Passport;
Proof of health insurance;
In addition, you have to pay between 50 and 100 euros for issuing a visa to Germany.
In some cases, letters of recommendation from previous employers are also required. Other supporting documents include the following:
CV;
Cover letter;
Portfolio;
A professional permit.
For a complete list of documents, please check with the German Embassy.
Germany visa photo requirements
In addition to the documents listed above, you need a biometric photo for a visa to Germany. The requirements for a German freelance visa photo are as follows:
The required German visa photo size is 35 x 45 mm;
Facial expression must be neutral;
No headgear may be worn on the photo, except for religious paraphernalia;
Your face must take 70-80% of the photo;
The image must be in colour;
The picture must be recent, taken within the last six months.
Example of a photo for a freelance visa to Germany: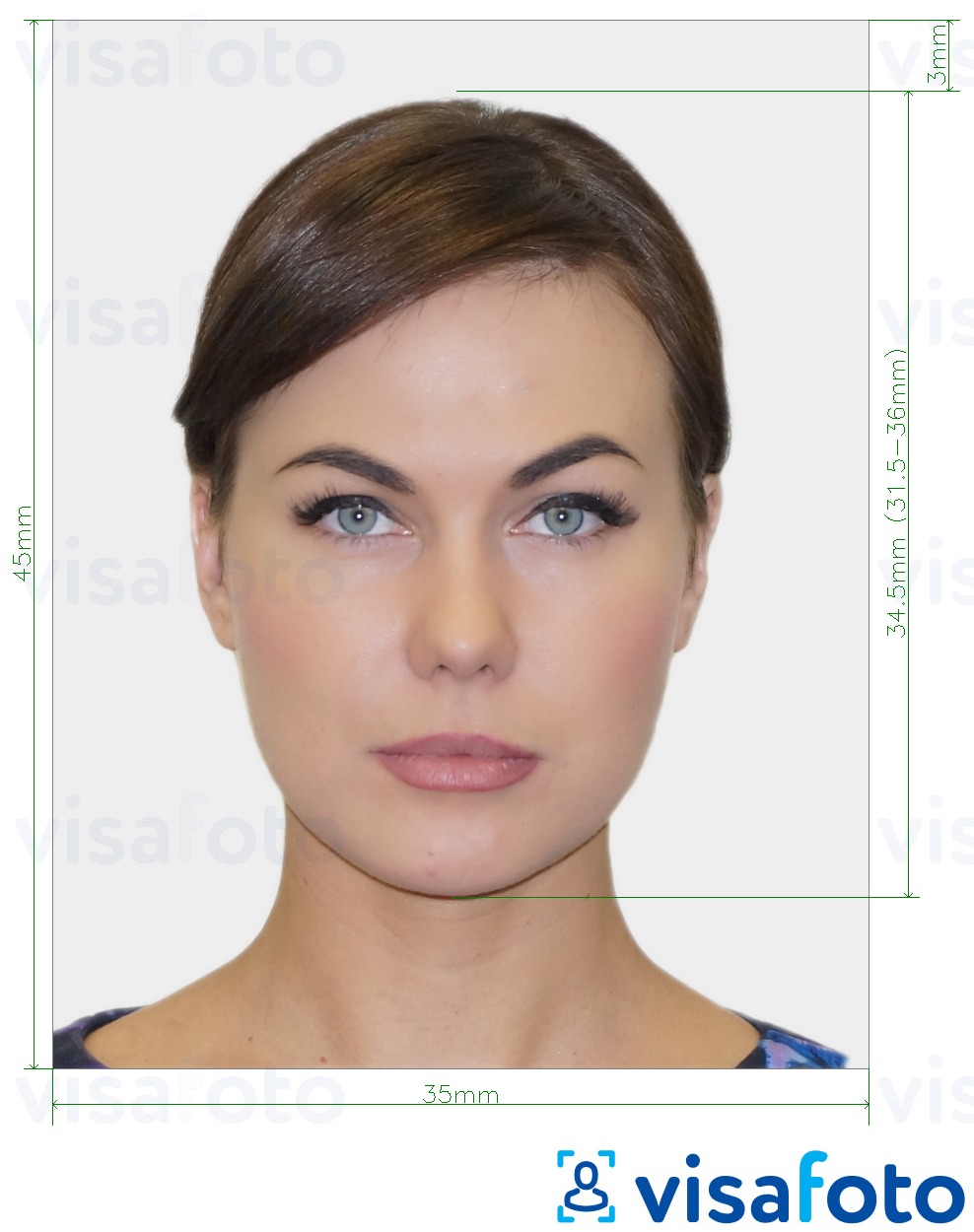 Visafoto: instant visa photo generator
To ensure that your Germany visa photo passes check and does not cause any difficulties with the paperwork, get it done with a specialist service! Use Visafoto to take a high-quality photo online using your computer, smartphone, or tablet.
All you need to do is:
Take your picture against any background, taking care of good lighting and dressing as required by the dress code;
Upload your image to Visafoto;
Download the processed photo for your German visa in a couple of minutes.
Take an image with a smartphone or camera against any background, upload it here and instantly get a professional photo for your visa, passport or ID.
Source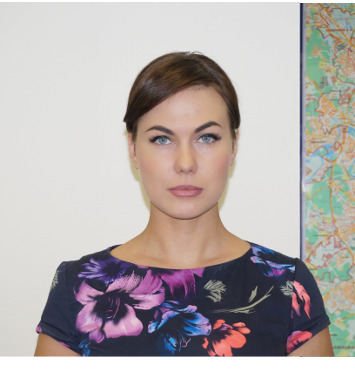 Result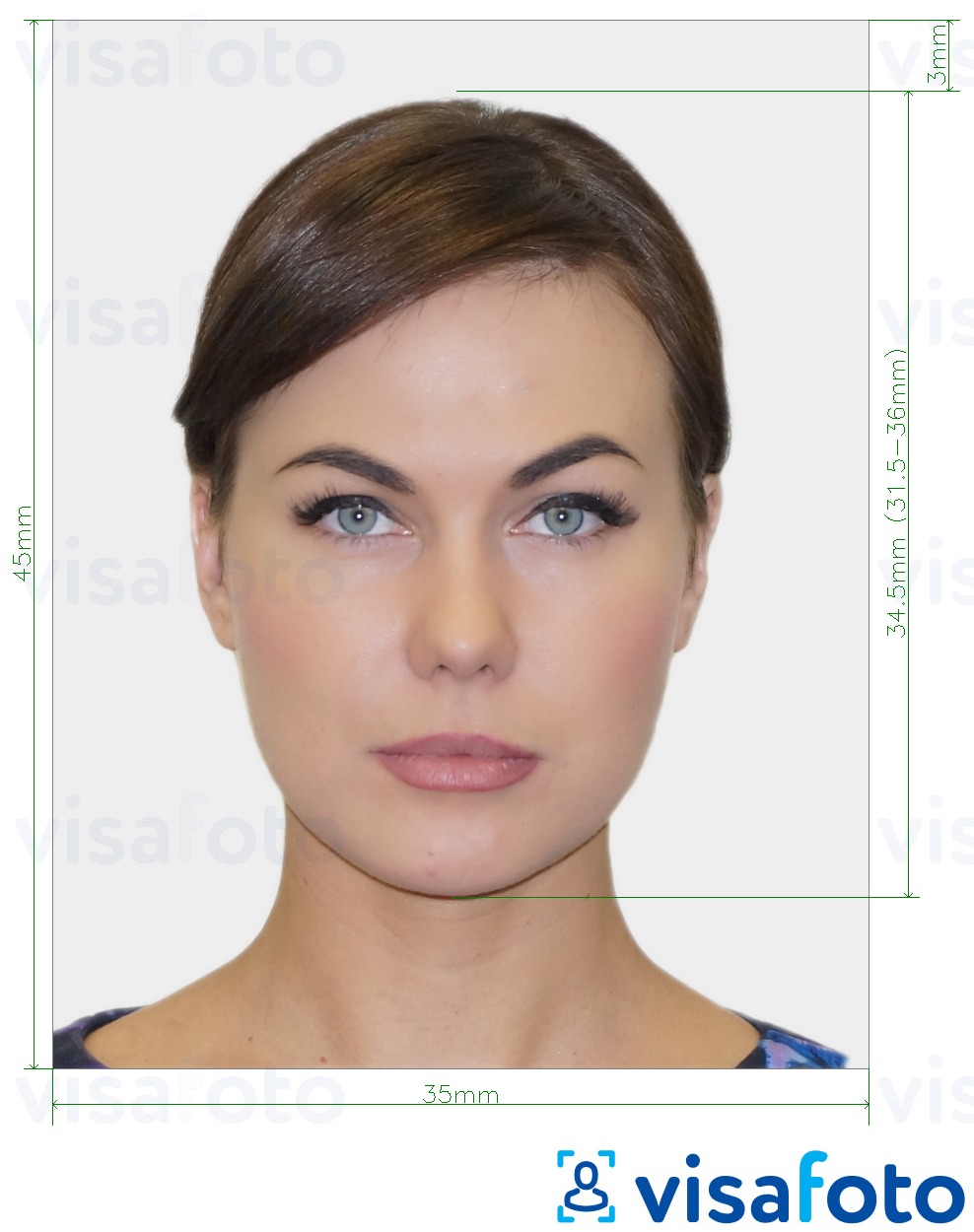 Photos from Visafoto are accepted 99.7% of the time. Its use is far more convenient and reliable than the services of unverified photoshops, whose staff may not know the German visa photo requirements.
First, take a photo of yours like this under daylight: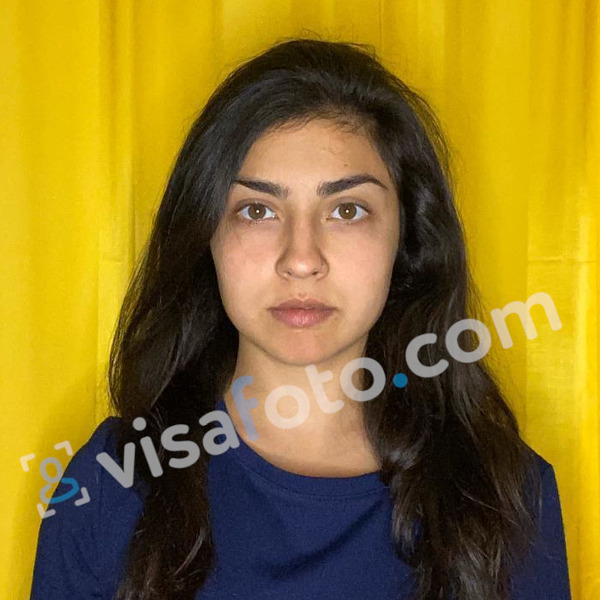 You will have two types of photos: a digital one for electronic applications and another one suitable for printing.
Here they are:
We hope that you will be successful in obtaining a German work permit.
Good luck!