Hong Kong Octopus Card: How to Get
This cashless payment system in Hong Kong has been a comfortable companion for daily transactions. Curious about what it is, whether you need it, and if yes, how to get one? Read more to find out!
Table of contents
What is the Hong Kong Octopus Card?
Octopus is an electronic and cashless payment system in Hong Kong and can be used to pay for most major transport services (most notably the MTR) and pay for various goods and services in the city.
Actually, Octopus doesn't just have cards but also various ornaments that serve the same purpose as the card. Octopus also issues cross-border cards, which can also be used in the cities they cover (Shenzhen and Guangdong).
Where to get various types of Octopus cards
There are multiple ways to get an Octopus card, depending on what you need.
Hong Kong Octopus cards for tourists
Octopus cards make the daily lives of the people of Hong Kong more seamless, but foreign tourists in Hong Kong can also make the most of their Hong Kong visit by acquiring this card.
Tourists may get Octopus cards specially directed for short-term stays at various stores, including all 7 Eleven, Circle K, and China Travel Service stores. You can also buy an Octopus card at the Hong Kong International Airport, at West Kowloon Station through MTR ticket machines, Relay, and Trip Advisor.
Cross border Octopus cards
If you need a payment system that covers not just Hong Kong, but also other available cities, you may opt for these cards. Whether you need to have it for Shenzhen (Hu Tong Xing card) or Guangdong (Octopus.Lingnan pass), you simply need to get it at the official Octopus online store.
Bank co-brand Octopus cards
Several banks issue co-brand Octopus cards, each with their own benefits and procedures. This may be handy if you're already a client of that bank or otherwise interested in the benefits offered by these cooperations. Co-brand cards are usually also personalised. To get these co-brand cards, contact the issuing banks.
On-Loan Octopus
Possibly the most popular kind of Octopus cards, on-loan Octopus cards also offer fare concession policies that allow children aged three to eleven as well as elders above the age of sixty to use public transport at a reduced price.
To get standard on-loan Octopus cards, visit one of these service centres or offices:
MTR Customer Service Centres (at all stations, except Racecourse);
Light Rail Customer Service Centres (Ferry Pier Terminus, Leung King, Town Centre, Yuen Long Terminus and Tin Yat stations);
Sun Ferry Customer and Octopus Service Centres (Cheung Chau Pier, Mui Wo Pier, Central Pier 5 & Central Pier 6);
Citybus Ticketing Office (Bus Terminus at Hong Kong Port of Hong Kong-Zhuhai-Macao Bridge).
It is also possible to personalise your card, which means your card has your name and photo. But having a personal touch on your card isn't the only benefit to having your Octopus cards personalised.
Personalised on-loan Octopus cards benefits
As your personalised Octopus card has your name (and, if applicable, your photo) on it, it practically works as an identification.
But more importantly, if you lose your Octopus card, you can report your card as lost, reclaim your balance and get a replacement card with your reclaimed credit. After your report is accepted, your lost card will be blocked, and if anyone has that card on hand, they will not be able to use that card. Furthermore, you will not be held liable for transactions or auto-reloads made three hours after the report.
How to apply for a personalised on-loan Octopus card
You can apply for a personalised on-loan Octopus card in two easy steps:
Fill out the application form and attach your photo (if applicable);
Submit your form at any MTR or Light Rail Customer Service Centres (except Racecourse).
You will need a photo if you want to get your picture on the Octopus card. However, a photo is mandatory if you are applying to one of these fare concession schemes:
MTR Student Travel Scheme;
Government Public Transport Fare Concession Scheme for Eligible Persons with Disabilities;
MTR Monthly Pass for Disney Staff.
Personalised Octopus card photo requirements
The photo needed for a personalised Octopus card application is a Hong Kong passport-style photo. It must therefore meet these requirements:
The Octopus card photo size must be 1.5 inches in width and 2 inches in height;
The image must have a plain light or white background;
The image must be in colour;
The photo must not be older than six months;
Your head must be fully visible in the picture and positioned in the centre;
Your eyes must look straight into the camera;
Glasses must not obscure the eyes or reflect glare;
The lighting must be even; no stark shadows nor highlight is allowed;
No hair accessories are allowed.
Here's an example of the photo: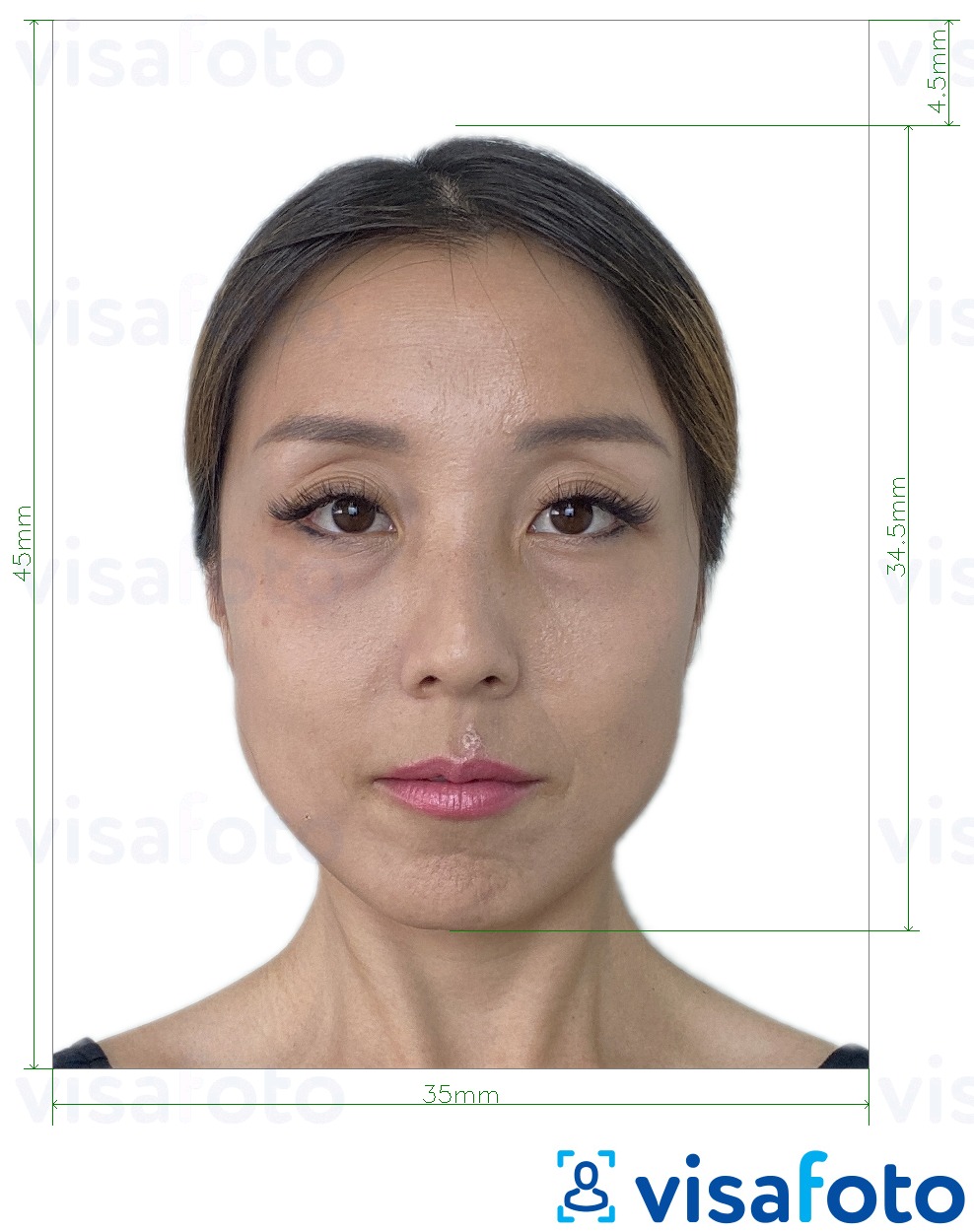 Get a photo for your Octopus card online
Getting an Octopus card sure is easy, but we're here to make it easier. You can get a photo right here if you need a photo to apply for a personalised Octopus card.
Visafoto can adjust your photo, so it fulfils all the technical requirements. Just take a picture of yourself with the guidelines above and upload it to our tool below to get a photo for your Octopus card. No need to worry about size, background, or proportions!
Take an image with a smartphone or camera against any background, upload it here and instantly get a professional photo for your visa, passport or ID.
Source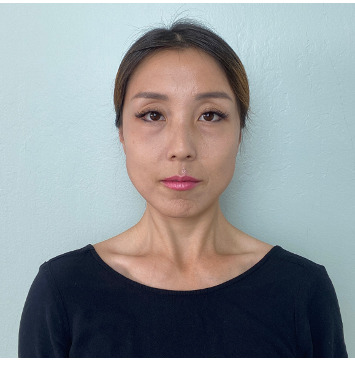 Result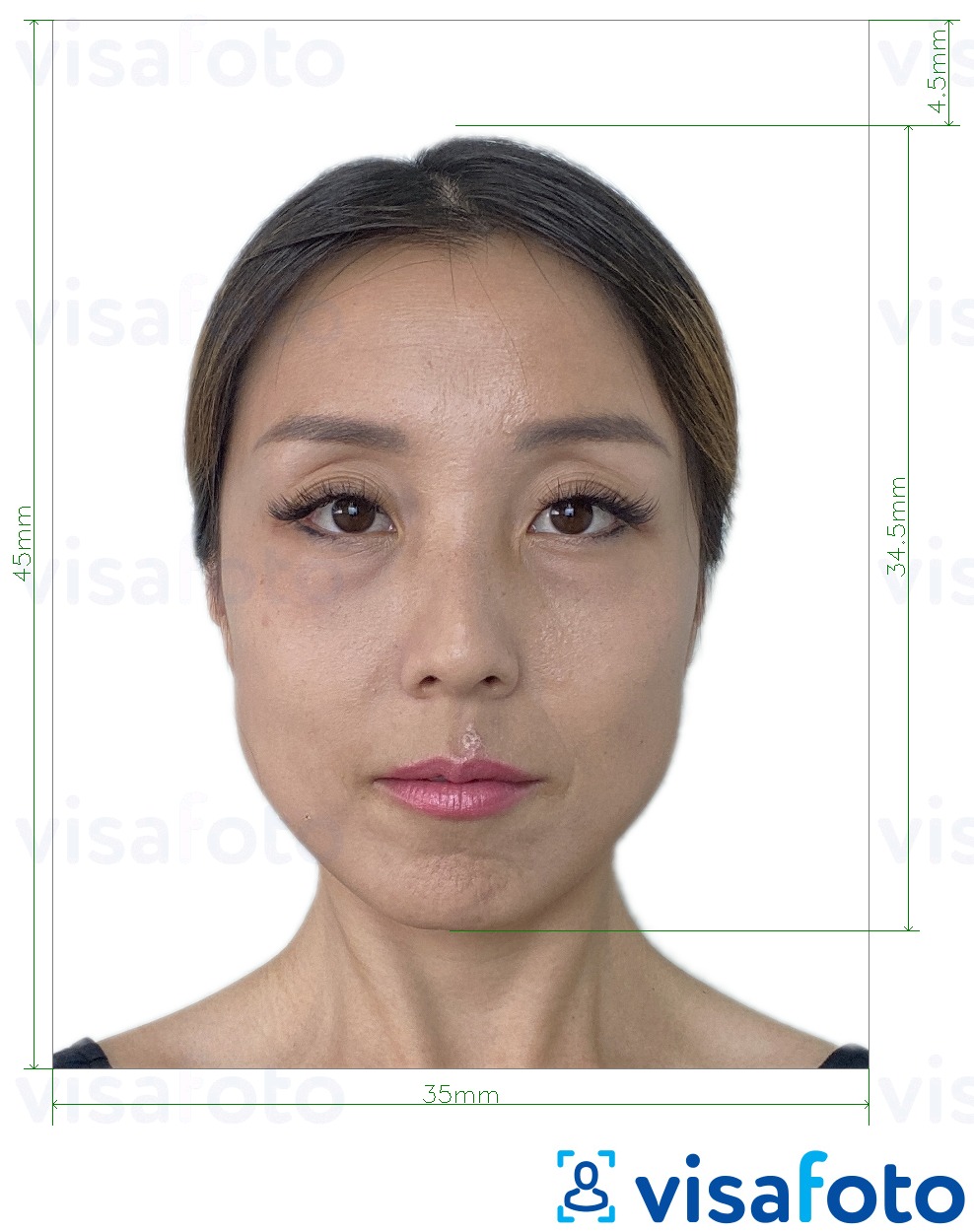 Take an image with a smartphone or camera against any background, upload it here, and instantly get a professional photo for your visa, passport, or ID.
You will need to attach a printed photo to your form, but don't worry about photo print formatting! Visafoto does not only give you a digital photo, but a ready-to-print template of your photos so you can just print, cut, and stick it on the form!
An example of a source photo: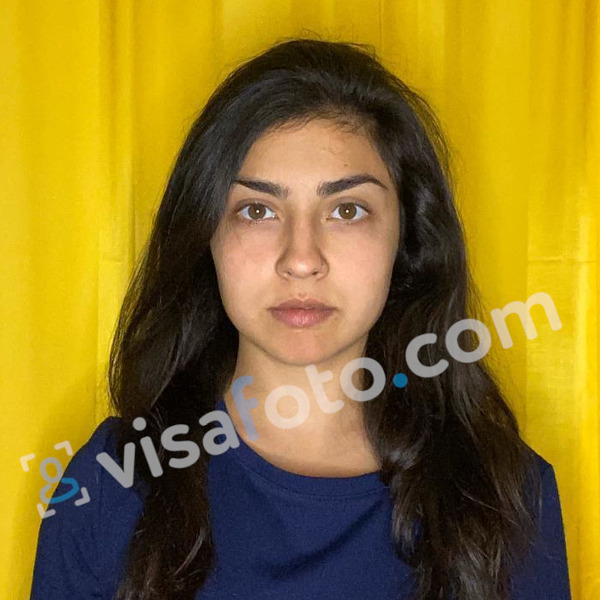 You will receive 2 versions of your Octopus card photo: for printing and for the online application