Hong Kong Passport Photo Online
Are you applying for a HKSAR passport? Don't forget to submit a passport photo with your application!
Ensure your photo meets the Hong Kong passport photo requirements for quick and efficient processing. Below we describe the essential passport picture criteria and compare the most budget-friendly and time-saving options for getting one.
Table of contents
Hong Kong passport photo requirements
Get to know this checklist before you apply!
Printed photo requirements:
The required photo size is 40mm (width) x 50 mm (height);
HKSAR passport photo specifications include that the height of the head from chin to the crown must be 32 mm to 36 mm;
The photo must be in colour. The lighting and colour should be balanced: not too dark neither too light;
The picture background must be plain white;
Pose: face front on, head centred. The facial expression must be neutral;
Photo quality: not stapled or clipped, with no creases or marks on either side of the image;
Recency: taken within the last 6 months
Remember that the back of your photo should be blank and completely white. So do not write there, otherwise your photo will be rejected.
Digital Hong Kong passport photo requirements:
File type: JPEG;
File size: no larger than 5 MB;
Digital photo dimensions: at least 1200 pixels (width) x 1600 pixels (height), if taken by a digital camera.
Remember that applications with photos which do not meet requirements will not be processed. So double-check your photographs before applying.
See more information about Hong Kong passport photo requirements.
Hong Kong visa photo requirements
Visa photo rules are the same as Hong Kong passport photo requirements. You should attach one recent passport size photo (40mm x 50 mm) to your visa application form. Or upload a 1200x1600 pixel picture to your e-visa form.
Hong Kong passport photo price
The average price for passport photos in Hong Kong photo studios is around 100 HKD.
Visafoto.com allows you to cut that price by half or even more! For only $7 you will receive two types of professional quality photographs:
a digital photo for online application
a printable image with 4 passport size pictures
The result photo will be fully compatible with the HKSAR passport photo format, and accepted for a Hong Kong visa as well.
Visafoto.com technical support is available 24/7 to answer all your questions. If you are not satisfied with the result, please contact us, and we will readjust the image quality to guarantee that your photo meets all the Hong Kong passport photo requirements.
Get a Hong Kong passport photo online
Make a Hong Kong passport photo with Visafoto.com tool. Visafoto instantly transforms your photo into a compliant passport format. The result is also suitable for Hong Kong ID and Visa purposes. And, of course, once you've got a good digital image, you can print it out multiple times.
Take an image with a smartphone or camera against any background, upload it here and instantly get a professional photo for your visa, passport or ID.
Source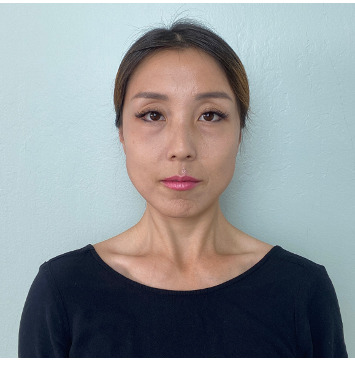 Result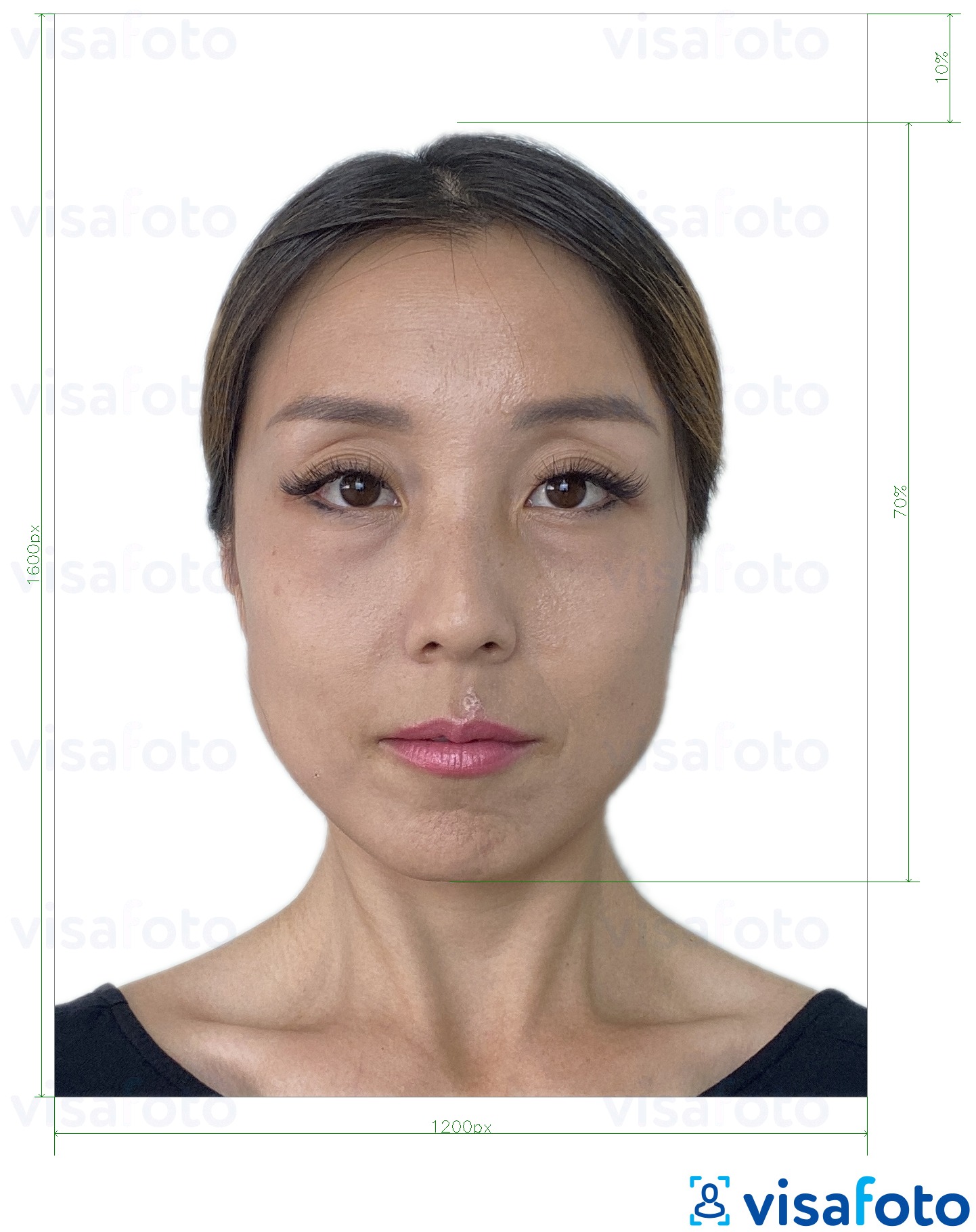 Let's look at examples. First, take a photo of yours under daylight like this: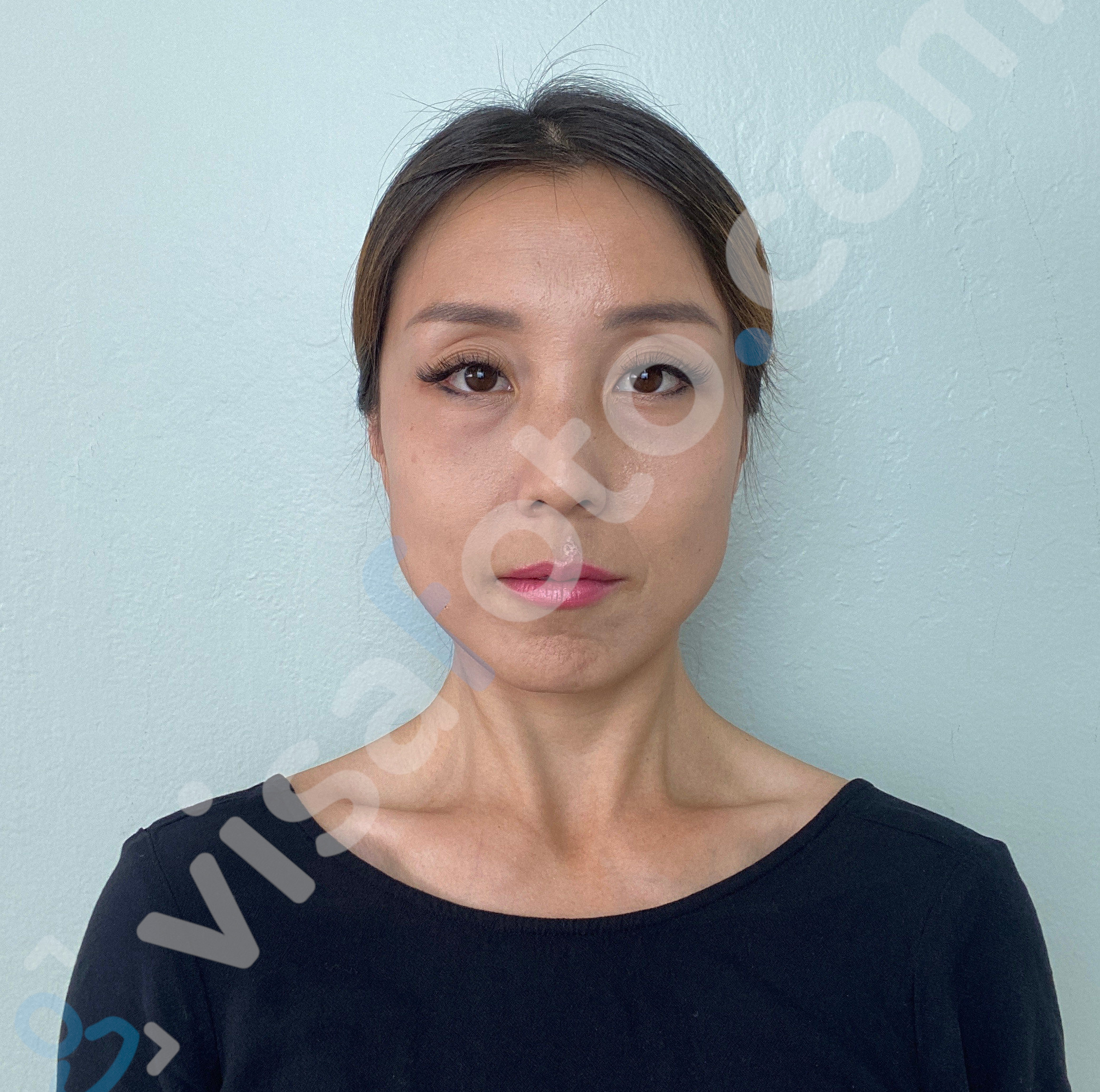 Then resize it at Visafoto and get a photo for Hong e-passport and 4 photos for printing:
Getting Hong Kong passport photo online guidelines
Take a photo of yourself against any background. Look directly into the camera and keep your shoulders straight, do not tilt or turn your head;
Keep your face neutral;
Make sure your full face is visible and not covered by hair or accessories;
Check you meet the clothing requirements mentioned below and there are no strong shadows or glare in the picture;
Upload the photo to Visafoto.com and get the immediate result. The service will crop the image, adjust the background, set the required size, format, and improve the photo quality. You will receive a digital photo for online submission and an image for printing.
Where can I print out passport photos in Hong Kong?
Once you've got a passport format photo, visit the closest print shop . Use Visafoto.com image with 4 photos and print it out on glossy photo quality paper sized 4'' x 6'' (10 x 15 cm). Photos on matte paper are not accepted by the Hong Kong government.
Or order your prints online and receive your order by mail or pick it up at one of the multiple chain stores across Hong Kong. Some of the popular online printing services include:
Urphoto, photos available for pick up at Circle K convenience stores;
Fotomax, photos can be picked up at Fotomax outlets;
Skyphoto, pick up your order at a 7-eleven store.
Please note that it may take up to 2 or 3 working days to process and deliver your order and that some online services set the minimum order amount. So the fastest way to print your photo is to go to the nearest offline printing service. All modern copying services are equipped with color printers and have photo paper, so the task will be easy!
Last update: August 2023
Links