Hong Kong Passport Renewal
Besides functioning as an identity document, the passport serves as proof of citizenship and as a basis for your right to travel abroad, so it is essential to renew it on time if the expiry date is coming.
Table of contents
When to renew your HKSAR passport
HK passports can start to be renewed nine months before their expiry date. However, suppose you need to renew it sooner, for example, to apply for a long-term visa that requires passport validity months beyond the period of stay. In that case, you may be able to renew it by proving the necessity.
Also, ensure you have enough time for your new passport to be issued before traveling. Usually, passport processing can take weeks, so keep this period in mind.
How to renew an HKSAR passport?
You can apply to renew your Hong Kong passport by mail, online, or in person (including at self-service kiosks).
To apply by mail, send this set of documents to the passport issuing authority:
Application form;
Copies of HKIC;
Your old passport;
Three passport photos.
Applying online is even easier. If eligible, you can do it here. You simply need to fill out the form, upload the supporting documents, and pay online using a debit or credit card.
Applying in person is done not only in old-school style but also at self-service kiosks available at the Immigration Offices. Fill out your application and have the supporting documents with you.
Is it possible to renew a Hong Kong passport overseas?
Yes, it is possible. As we said before, there is an option to renew online so that you can do it from any part of the world.
You can also do it by visiting your country of residence's Chinese embassy. Make your appointment first. Fill out the needed forms and have the supporting documentation ready.
Hong Kong passport photo requirements
Before submitting, make sure your passport photos fulfill these parameters:
The background must be white;
The required photo size is 1200x1600 pixels for online submission or 40 mm in width and 50 mm in height in print;
The height of your head from chin to crown in the photo is 35mm;
The height of the negative space from the top of the photo to the crown of the head is 5mm;
For online applications, file size may not be more than 5 MB;
The resolution must be 600 dpi;
The file format must be JPEG.
Here is an example: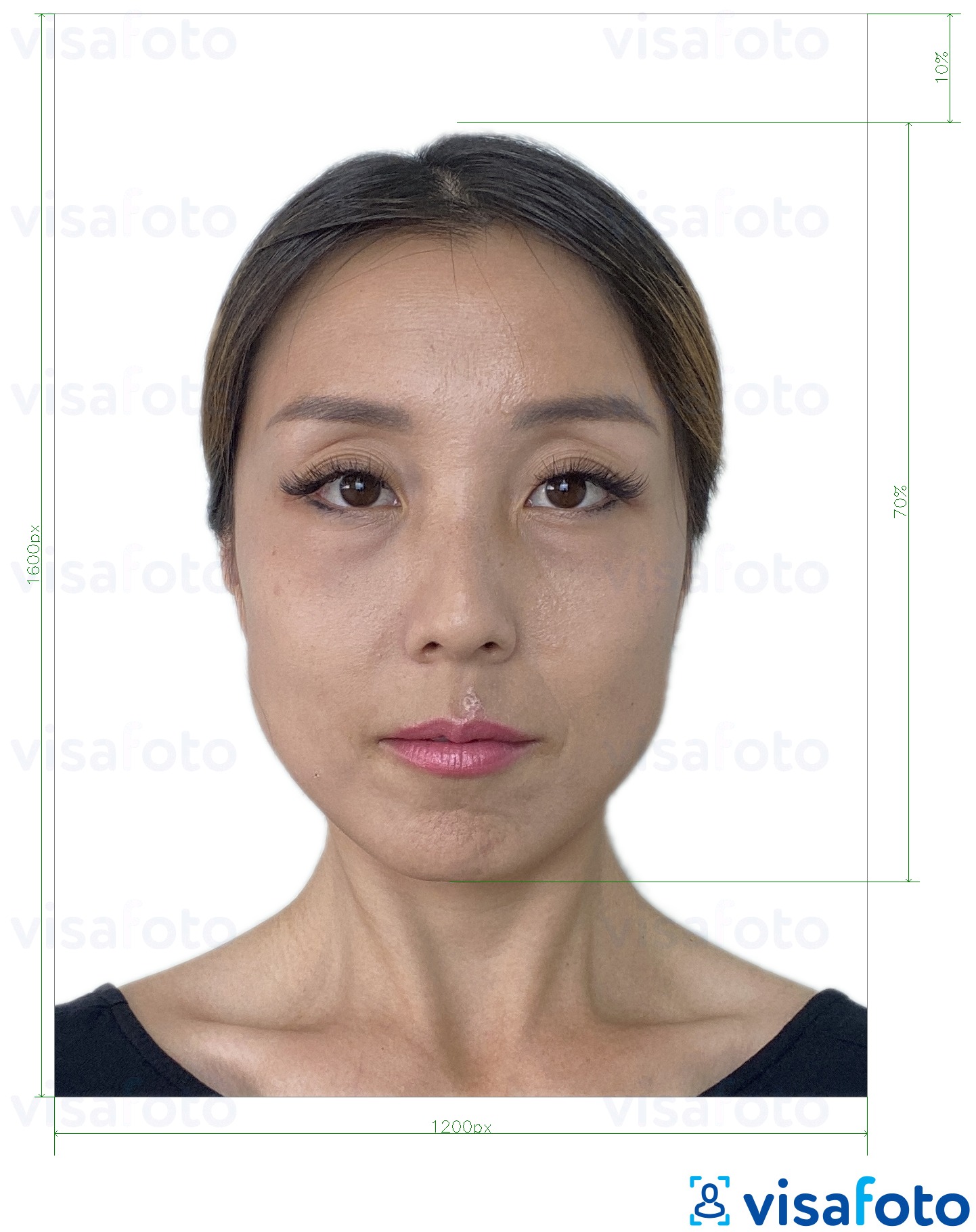 Get a Hong Kong passport photo online!
Do you need a picture formatted with HKSAR photo standards? Then Visafoto can do it for you. Visafoto has been helping people get their photos professionally done for various documents worldwide since 2013.
Just take a photo under good lighting using the posing and dress code requirements above, and don't worry about the technicalities; Visafoto will take care of them. Then, upload your photo to our tool below.
Take an image with a smartphone or camera against any background, upload it here, and instantly get a professional photo for your visa, passport, or ID.
Take an image with a smartphone or camera against any background, upload it here and instantly get a professional photo for your visa, passport or ID.
Source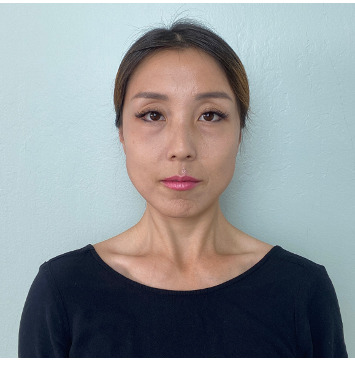 Result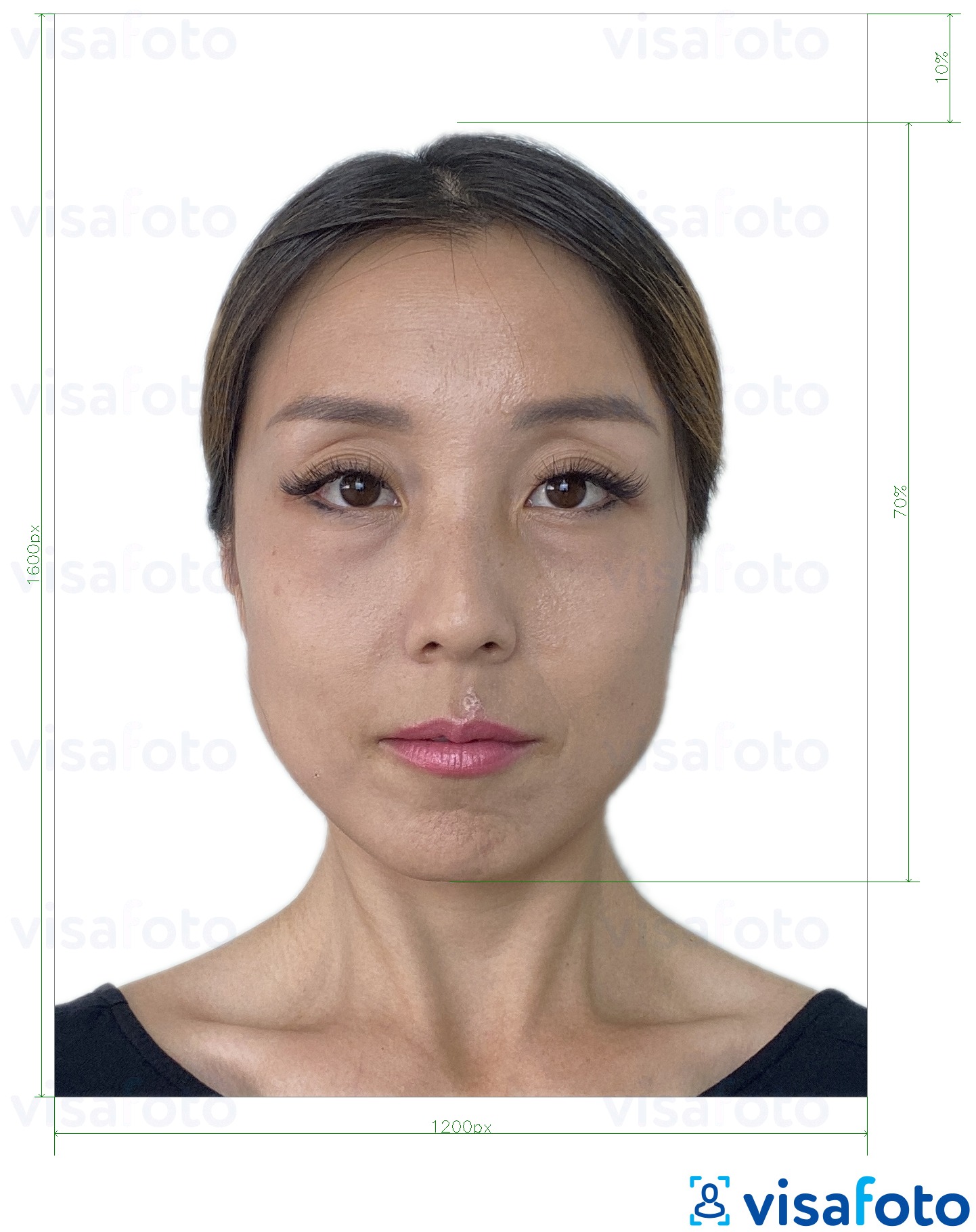 Let's look at examples. First, take a photo of yours under daylight like this: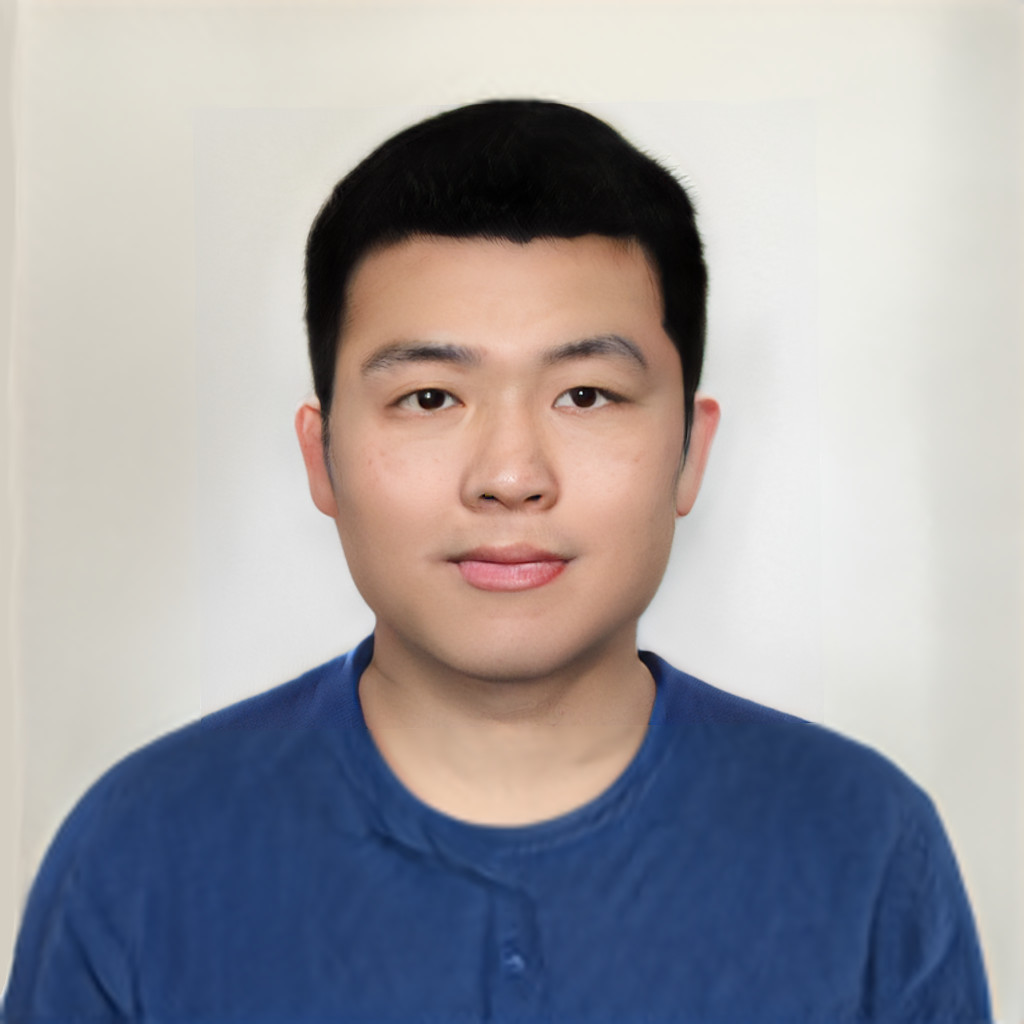 Then resize it with Visafoto and get a photo for Hong e-passport and 4 photos for printing:
HKSAR passport renewal for a child
As is also the policy in many places across the world, children practically need to apply as if for the first time again, with the same set of documents:
Completed application form;
Passport photo;
Copy of legal guardian/parent's valid travel document;
Birth certificate;
Copy of child's latest school document, if applicable.
HKSAR passport renewal fee
The fee depends on which kind of passport you are getting:
32-page passport book HK$370
48-page passport book HK$460
How long does it take to renew a Hong Kong passport?
Usually, it takes around five working days to process the application and a couple more to work out formalities if you apply on the internet. In total, the time between your application and issuance may reach 4 to 6 weeks.