India Business Visa
To attract business into their country, the Indian government has made it easier for foreign business people to apply for a visa through their electronic visa system. This article will hopefully give you the general picture of getting a business visa to India.
Table of contents
India business visa policy
The electronic business visa for India is a double entry permit to enter India, specifically for business visits. With this visa, holders may stay for up to 180 days in total from the date of the first entry into India. Eligible foreigners can obtain a maximum of two e-Visas within one year.
As is the case for many such visas, this business e-Visa for India can not be extended. If you need to spend more than 180 days in India, you might need to get a visa at an Indian embassy or consulate.
Electronic business visa holders must only enter India through one of the designated ports and leave the country from any authorized Immigration Check Posts (ICPS) in India. If you're flying into India through one of their main airports, this is likely not a big concern, but you should check just in case.
How to get an India business visa online?
You can get an electronic visa online on the official platform if you are eligible. Here are the steps:
Register and apply online on the official Indian electronic visa platform. Upload your photo and passport scans, fill out needed forms and attach required documents;
Pay the eVisa fee online using a credit/debit card or electronic wallet as is available on the platform;
Receive your Electronic Travel Authorization by email;
Arrive in India and get your visa stamped on your passport.
India business visa cost
The cost to apply for a business visa is country-specific, which will be shown upon application.
India business visa: required documents
Here is the list of documents needed:
Scan of the page of the passport that shows your photograph and personal details (the biodata page);
Visa application photo that satisfies parameters;
Copy of your business card;
Invitation letter from Indian business parties or your business partners in India (optional).
India business visa processing time
Most electronic business visa applications are processed within 4 days, but in some cases, the visa processing might take a few more days. Make sure to apply for your visa in time to anticipate delays.
India visa photo requirements
Make sure the photo you use to apply fulfilsl the following requirements:
The Indian visa photo size in printed form must be 2 x 2 inches (51 x 51mm);
For an e-visa, you must submit a square digital photo with minimal dimensions of 190x190 pixels;
The image must be in color;
The background must be plain white with no shadow and no extraneous objects;
Your face must be in the center of the picture;
Your face must be visible from the crown to the chin;
You must look straight into the camera with a neutral expression;
There must be no harsh shadows or highlights on your face;
You must wear plain (not patterned) and colored (non-white) clothing in your photo;
Head coverings, except religious ones, are not allowed. They may not obscure your face.
Here is an example: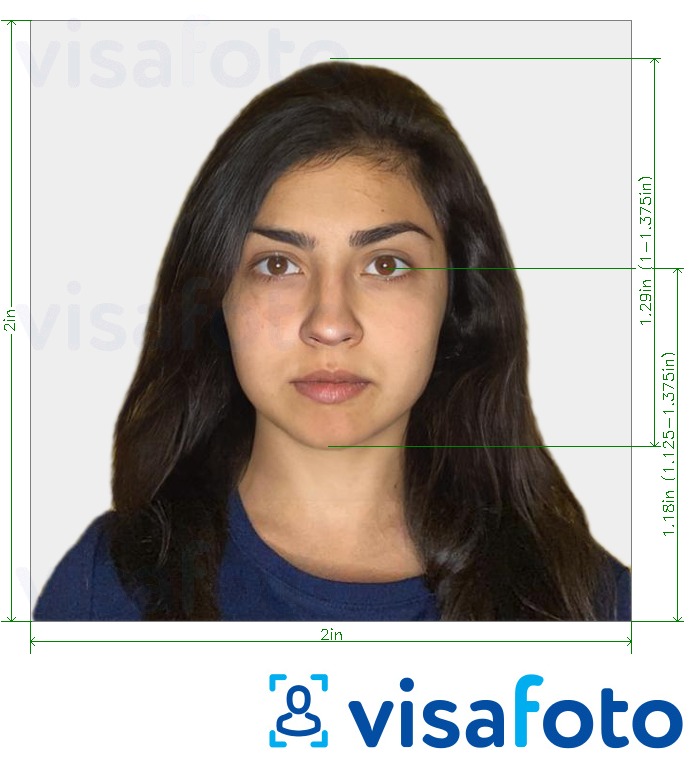 To get the quickest yet high-quality results with your visa application photos, you may trust the professional online photo service Visafoto.
Visafoto will edit your picture so that it fulfills all the technical requirements like background, size, and face position. It can also improve your photo quality by adjusting brightness, contrast, and even fix head tilt.
Simply take a picture of yourself following the dress code and posing guidelines as explained above. Make sure your picture is taken in decent lighting, preferably under daylight and no facial features are distorted (which can happen if you hold the camera too close). Then, upload your image to the tool below.
Take an image with a smartphone or camera against any background, upload it here and instantly get a professional photo for your visa, passport or ID.
Source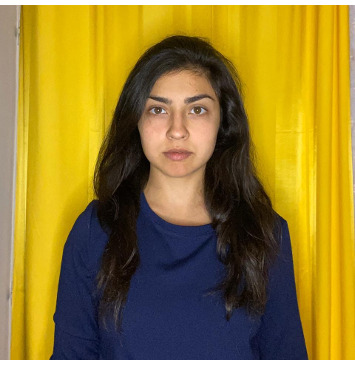 Result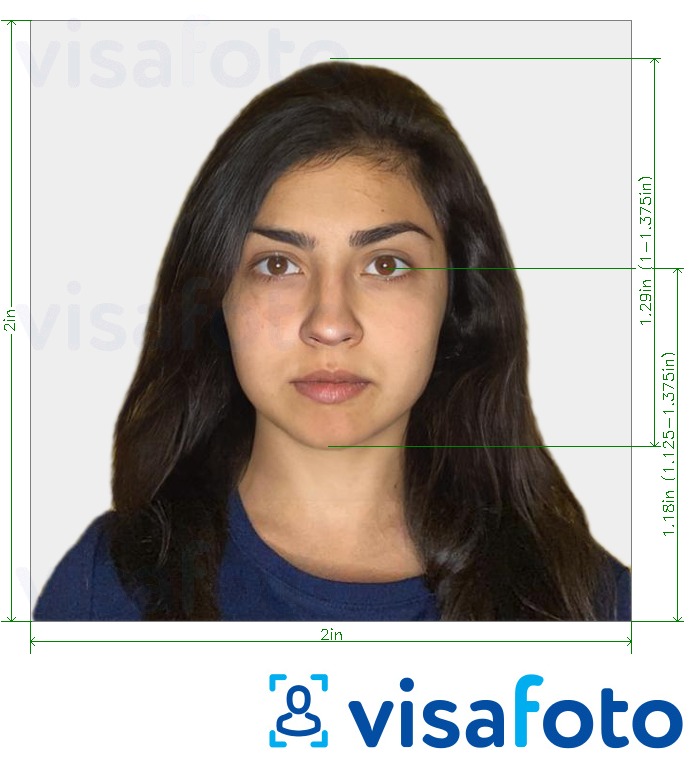 Take an image with a smartphone or camera against any background, upload it here, and instantly get a professional photo for your visa, passport, or ID.
It should look like this: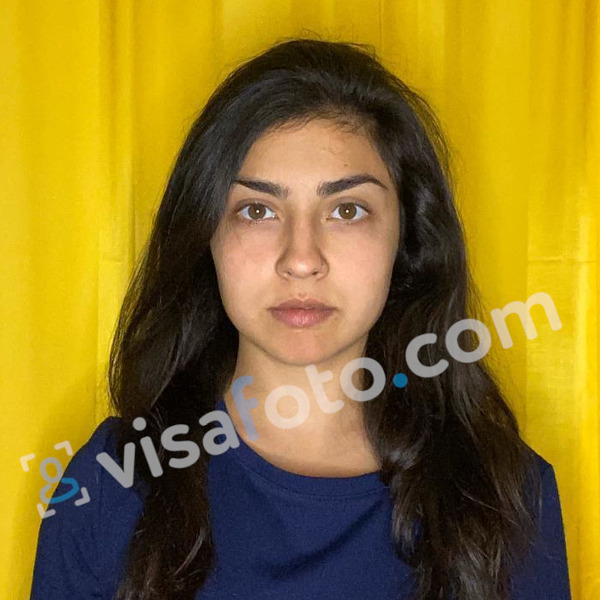 You will get two types of photos. A digital one is for electronic submission and a template for printing.