Indian Visa Photo and Application
Indian visa is a must for travellers from most countries worldwide, including the U.S., the E.U., the U.K., etc. Only citizens of Nepal, Bhutan, and Maldives, can come to India visa-free.
Allong with your visa application, you must provide a photograph corresponding to the Indian visa photo requirements.
Table of contents
The photo specifications are the same for all application types, no matter how you will get your travel permit. The possible ways are the evisa, visa on arrival (available to citizens of Japan, South Korea, and UAE), via an Indian consulate or a visa center. Photos of a high level of quality are an essential part of your visa application package to be approved.
India e-visa application
To obtain an elecronic visa for India, you will need the following documents:
passport
scanned data page of your passport (PDF file size 10-300 Kb);
1 digital color square photo corresponding to official standards.
When crossing the border, you must have with you a return ticket or a ticket to a third country, as well as confirmation of the availability of funds.
Here is the procedure of obtaining an e-visa to India:
fill out an electronic form;
pay the permit processing fee 4 days before your intended trip to India;
track the status of the application on the website;
permission is given for entry with a "window" of 30 days (if the application is submitted on September 1, you can enter the country from September 5 to October 4);
after obtaining permission, print it out and keep it throughout your trip to India;
upon arrival in the country, the biometric data of the entrant is compulsorily recorded.
Documents required for in-person India visa application
The following documents are mandatory if you apply for a visa at the Indian consulate:
passport;
visa application form, completed in English and printed, with two signatures under the photo and after the declaration;
1 colour photo, 2x2 inches in size;
round-trip air ticket;
hotel booking confirmation or notarized invitations (with a copy of the photo page and the host's passport page address);
a copy of the passport bio data page;
a copy of the child's birth certificate, with an English translation (if they travel with you);
a notarized power of attorney on the absence of objections from either parent if the child accompanies one of the parents.
The list of documents may vary. It depends on the citizenship of the applicant.
India visa photo requirements
Taking your photo, follow the guidelines below so that your visa application will be approved.
Depending on the consulate where you are applying, the Indian visa photo size should be either 5x5 cm (2x2 inches) or 35x45 cm;
The picture must be in colour;
The photo must have a plain light background;
Only clear pictures without blurring are allowed;
Your head height should be from 1 inch to 1.375 inches. Generally, it should be about 1.3 inches;
The upper part of the torso should be visible;
Do not wear white clothes as it will not contrast with the background;
When photographing, look directly into the camera. It is not allowed to lower your eyes.
Maintain a neutral, relaxed expression without various emotions;
Do not do fluffy bouffants or large curls. If you wear bangs, it is not allowed to push them over your face. Just do the usual simple open-forehead styling;
Take a picture no earlier than a few months before submitting the documentation to make the appearance as close to reality as possible. In such a way, the officials will quickly identify you from the photo.
Here is a photo example: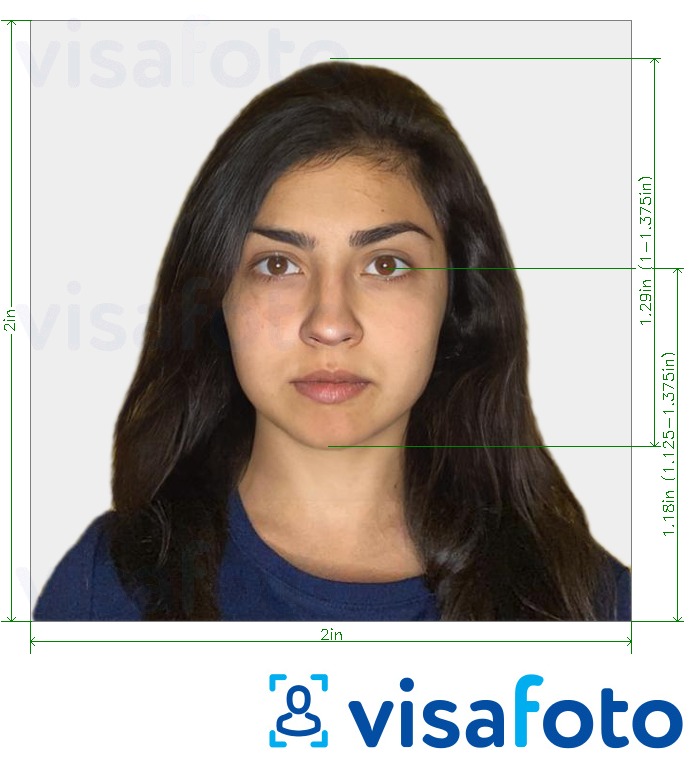 India e-visa photo requirements
Here are the parameters of the digital photo you must attach to the online application.
The photo size must be at least 350 by 350 and a maximum of m 1000 by 1000 pixels;
The only valid format type is jpeg;
The minimum document weight is 10 kb, the maximum allowable is 1 Mb.
The photo must be taken only in the full face with open eyes;
The photo must have a plain light background;
There must be no shadows on your photo;
Your head should occupy at least 50% of the image.
Can I wear glasses in the India visa photo?
If you have poor eyesight, you can use glasses with transparent lenses. If you use thick and eye-catching frames, the color of your eyes may change, and the photo will become invalid.
India visa photo tool
Where is the best place to take a photo for a visa application? As Indian visa photo requirements are pretty specific and differ from most passport-sized photographs, it is better to commit this job to specific online instruments. With Visafoto you can make your visa photo online from any place on earth!
Take an image with a smartphone or camera against any background, upload it here and instantly get a professional photo for your visa, passport or ID.
Source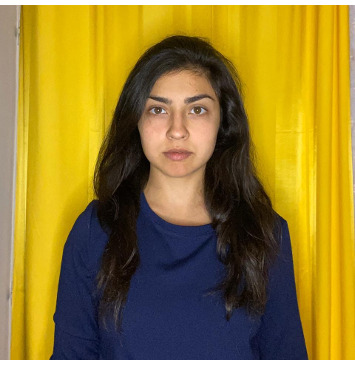 Result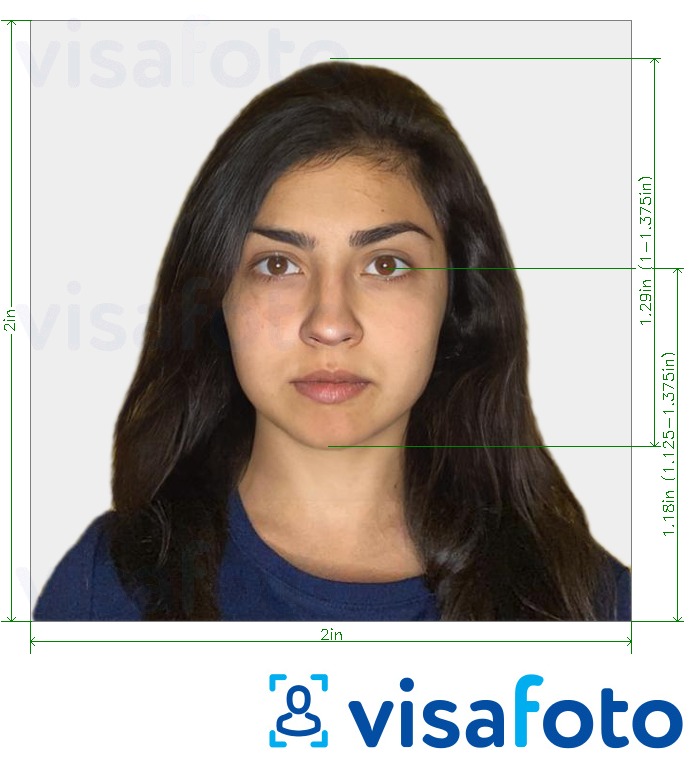 Use our visa photo cropping tool for the quickest result. Simply upload your full-face picture taken in normal light.
It should look like this: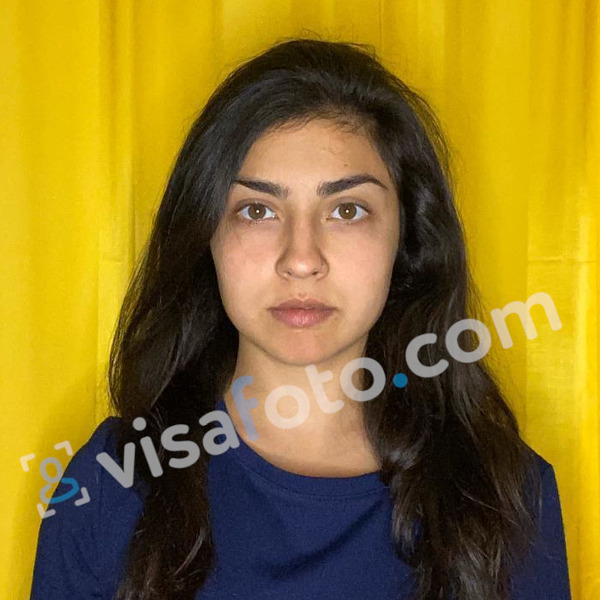 Visafoto will immediately modify the size and format, replace the background with plain white, and improve the image quality. The resulting picture will be 100% submissive to the established requirements.
You will get two types of photos. A digital one is for electronic submission, and a template is for printing.
Indian visa photo: matte or glossy
Photos must be printed only on high-quality matte paper. Use our guidelines to print them at home. If you apply online, no printouts are needed.
What types of India visas require photos?
The information above suits the photos for the following visa types:
Indian tourist visa photo;
Indian transit visa photo;
Indian business visa photo;
Indian student visa photo;
Indian medical visa photo;
Indian work visa photo.
Last update: July 2023
Links