India Driving Licence Application and Requirements
A driving licence isn't just a piece of document. It grants you the right to move on land freely on the vehicle you're licenced to drive within the allowed jurisdictions. It also serves as a proof of identity. How can you get a driving licence in India? This article will explain all the basics of applying for an Indian driving licence.
Table of contents
India driving licence eligibility
The general eligibility rule to apply for a driving licence is age, which depends on the type of vehicle you are applying for. In most cases, the eligible age is 18 and above.
For motorcycles without gear, citizens aged 16 may already apply, but also with parents'/guardians' consent. For heavy commercial vehicles, the minimum age is 20.
India driving licence types
For personal use, there are two types of driving licences:
Leaner's licence, applied first, for learning to drive;
Permanent licence.
There are other types of licences for commercial use. This article does not apply to those types of licences because the requirements for commercial vehicles are much more specific.
India driving licence general process
The process may differ from state to state. However, the general driving licence application process in India is as follows:
Apply for a driving licence
Apply online
If your state allows, you may start your application online on the official Ministry of Road Transport & Highways site. Then, follow the instructions written on the site: fill out your personal info, upload your documents, and pay the fees.
Apply offline
You may also apply the old school way offline. First, you must fill out the driving licence application form you need, which you may get online on this official website, or simply by coming to your local RTO.
Either way, you will need to submit the form and the required documents to the RTO.
Pass tests for a learner's licence
After submitting your application, you must pass tests on traffic rules and regulations and basic driving skills.
Get your learner's licence and earn to drive
After you get your learner's licence, you are expected to learn to drive and understand enough about road safety and rules. The licence stays valid for six months but may be extended if you need more training.
Pass tests for a permanent licence
Then, you must apply for driving tests before getting your permanent licence. You can apply for driving tests online or offline.
The test consists of theory and practical assessments. You must pass both before applying for a permanent licence. If you happen to fail, you may retake the test.
Apply for a permanent licence
After you have passed the test, you may apply for a permanent licence. You may apply online or offline at your RTO.
Documents needed to apply for an Indian driving licence
There are two primary documents needed to apply for a driving licence:
Proof of identity and age eligibility
This proof may be:
Birth Certificate;
PAN Card;
Passport;
10th Class mark sheet;
Transfer certificate from any school for any class with your date of birth printed on it.
Proof of permanent and current address
Proof of permanent address may be:
Passport;
Aadhaar card;
Self-owned house agreement;
Electricity bill (issued in your name);
LIC bond;
Voter's ID card;
Ration card;
While proof of current address may be:
Rental agreement and electricity bill;
Rental agreement and LPG bill.
Other required documents
Besides the documents which confirm your personal information as detailed above, these are the other documents required for application:
Driving licence application form
When applying for a learner's licence, 6 passport-sized photographs. When applying for a permanent driving licence, one passport-sized photograph. The prints must satisfy the driving licence photo criteria;
Application fees;
Medical certificate issued by a certified doctor. A medical certificate is mandatory for all applicants over 40 years.
Indian driving licence photo requirements
Your application photo must meet the following requirements:
The picture must be in colour and of good quality. The lighting and contrast must be even. No blurred, pixelated, or otherwise distorted photos may be accepted;
The Indian driving licence photo size must be 35 x 45 mm;
The photo background must be white;
The height of your head in the picture (from crown to chin) should range between 25 to 35mm;
The distance between your eyes and the bottom border of the photograph should vary between 28.5 to 33 mm;
Your face must be fully visible, and your eyes must look straight into the camera. Keep a neutral facial expression;
Your face must be centred in the picture;
Your clothes should contrast with the background (not white) and must not be patterned;
Headdresses are only allowed for religious reasons but may not obscure facial features.
Here is an example: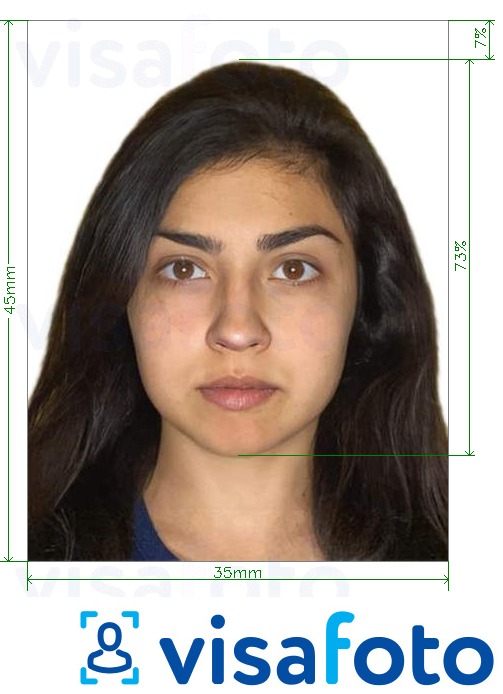 Get an Indian driving licence photo quickly online
Do you want to get your licence done as quickly as possible? Then don't waste your time where you can save it. Get your driving licence application photo done professionally to ensure it will be accepted upon submission.
Visafoto has been editing photos for documents worldwide since 2013. It can adjust your photo to follow the requirements, such as background and size, including subtler ones like the head size in the picture and even head tilt.
To use Visafoto's services, just upload your portrait to the tool below. Don't worry about sizing and background; simply make sure your photo has good lighting, and you follow the required dress code and posing rules.
Take an image with a smartphone or camera against any background, upload it here and instantly get a professional photo for your visa, passport or ID.
Source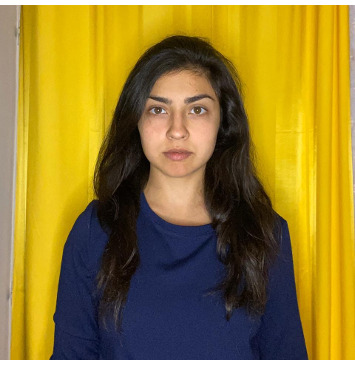 Result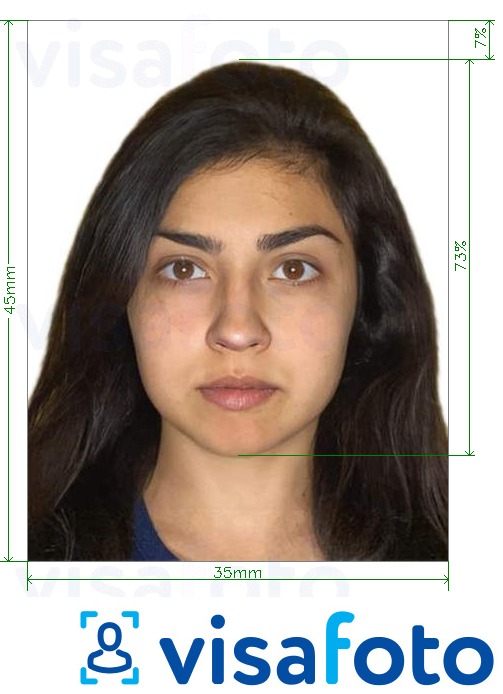 Take an image with a smartphone or camera against any background, upload it here and instantly get a professional photo for your visa, passport, or ID.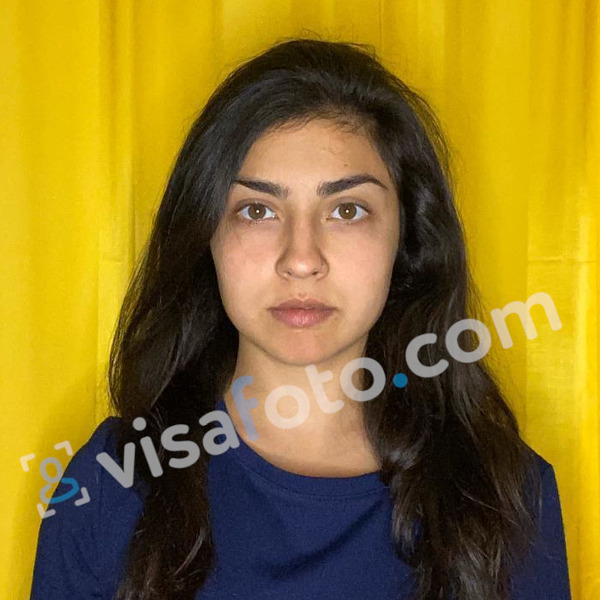 Whether you're applying online or offline, Visafoto has your back! You will get a file containing your digital photo and a ready-to-print template so you can just print your photo without fussing about paper formatting.