India Visa Guide
If you're planning a trip to India, whether, for tourism, business, or another reason, one of the first things you'll need to do is obtain a visa. Luckily, for most nationalities, an Indian visa is easy to get: India has significantly simplified the application process to attract more business and tourism.
India has various visa options depending on your visit's purpose, duration, and nationality. However, navigating the visa application process can be confusing, especially if it's your first time applying. In this comprehensive guide, we'll walk you through the various types of Indian visas, the application process, the required documents, and more to help ensure a smooth and successful visa application experience.
Table of contents
India visa types
Based on the goal of your visit, you may apply to the following Indian visa categories:
Tourist visa: issued to those who want to travel to India for tourism, visiting friends or relatives, or other non-business-related purposes. National of most countries can apply for an Indian tourist visa online;
Business visa: designated for business trips: e.g., to meet with corporate partners, to attend professional events, to study the local market, and so on. As a rule, it is issued for one year and is multiple-entry. In most cases, it can be obtained online.
Medical visa: designed for treatment in a certified medical facility in India. It is usually multi-entry and allows you to enter India thrice for up to 60 days. Can be issued online.
Employment visa: is issued to work for an Indian employer. To obtain it, you must have a job offer from a company registered in India;
Student visa: the key condition for obtaining it is a letter of admission from an educational institution registered in India. It is also acceptable to have a letter of admission from a religious organization ( for those intending to receive a religious education).
Foreigners of Indian Origin visa: If you have Indian origins or are married to someone of Indian nationality or with Indian roots, you may qualify for a five-year visa;
Intern visa: allows foreign students to intern at various Indian companies, NGOs, and educational institutions. To be eligible for the visa, applicants must complete their undergraduate or postgraduate program and apply within one year of graduation.
Film visa: is granted to movie-makers for filming movies, TV shows, or serials in India.
Journalist visa: is intended for professional journalists, photographers, and documentary filmmakers and allows up to three months of work time in India.
Conference visa: a single-entry 30-day visa for attending international conventions, seminars, and workshops in India. Can be obtained online;
Research visa: is designed for scholars and professors who intend to conduct research work in India. It is typically granted for one year;
Transit visa: A transit visa is valid for 24 to 72 hours for those traveling through India to a third country. Obtaining a transit visa to India online is impossible. Therefore, most travelers who transfer to India get a regular electronic tourist visa.
Other types of Indian visas depend on your citizenship, employment status (such as diplomatic, UN), and travel purposes.
How to apply for E-visa to India?
Indian e-visas are available to foreigners from 156 eligible countries going to India for tourism, engaging in business activities, attending informal cultural courses, doing voluntary work, getting medical care, and visiting governmental conferences, seminars, and workshops.
Here are the steps to apply for an electronic Indian visa:
Visit the official Indian e-Visa website. Remember that several commercial websites masquerade as the official Indian visa website and charge extra for filing. The website you want should end with the "gov" domain;
Select the "e-Visa Application" option from the menu;
Choose the e-Visa category you require based on your purpose, such as tourist, business, medical, or conference;
Fill in the online application form with all the required details, including personal information, passport details, and travel itinerary;
Upload a scanned copy of your passport's bio page and a recent passport-style photo.
Pay the visa fee using a credit/debit card or electronic wallet. The Indian visa price depends on the category and duration you need.
Once the application is submitted and approved, you will receive an e-Visa by email. Print out the e-Visa and carry it with you while traveling to India.
India visa photo size & requirements
When applying for visas, you usually have to attach a valid photo, and Indian visas are no exception. Here are the requirements for Indian visa photos:
The Indian visa photo size in printed form must be 2 x 2 inches (51 x 51mm);
For a e-visa, you must submit a square digital photo with minimal dimensions of 190x190 pixels;
The image must be in color;
The background must be plain white with no shadow and no extraneous objects;
Your face must be in the center of the picture;
Your face must be visible from the crown to the chin;
You must look straight into the camera with a neutral expression;
There must be no harsh shadows or highlights on your face;
You must wear plain (not patterned) and colored (non-white) clothing in your photo;
Head coverings, except religious ones, are not allowed. They may not obscure your face.
Here is an example: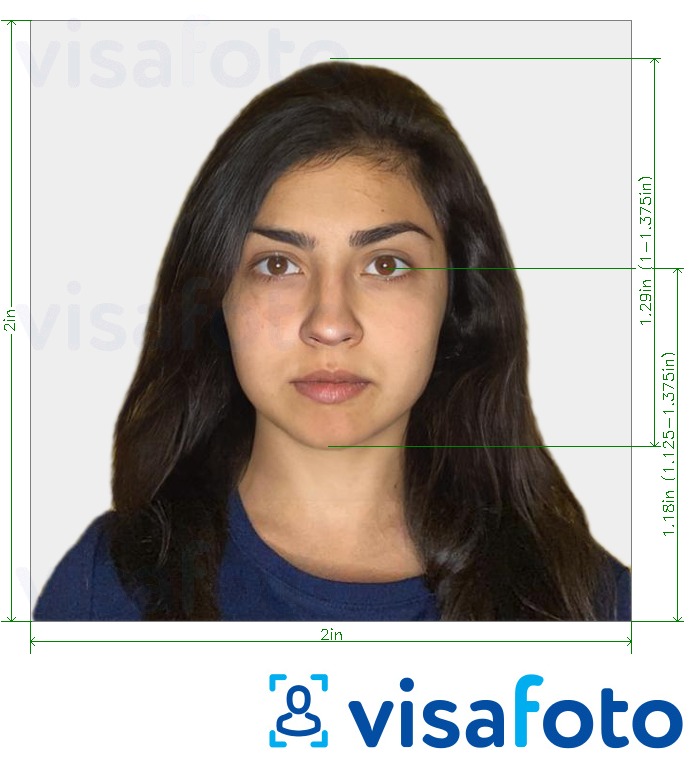 As Indian visa fees are not refundable, ensure all your documents, including photos, are in order. This helps you minimize the probability that your visa application will be rejected.
To get the quickest results with your photos, you may trust the professional online photo service Visafoto.
Visafoto will edit your picture so that it fulfills all the technical requirements. It can edit your background, adjust the size, face position, brightness, and contrast, and even fix head tilt.
Simply picture yourself following the dress code and posing rules, as explained above. Make sure your picture is taken in decent lighting, preferably under daylight. Then, upload your image to the tool below.
Take an image with a smartphone or camera against any background, upload it here and instantly get a professional photo for your visa, passport or ID.
Source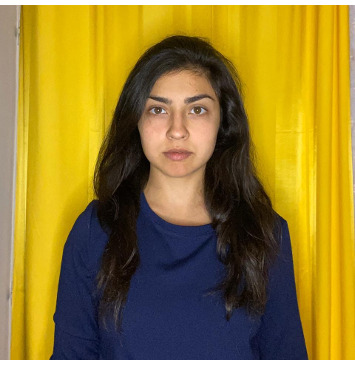 Result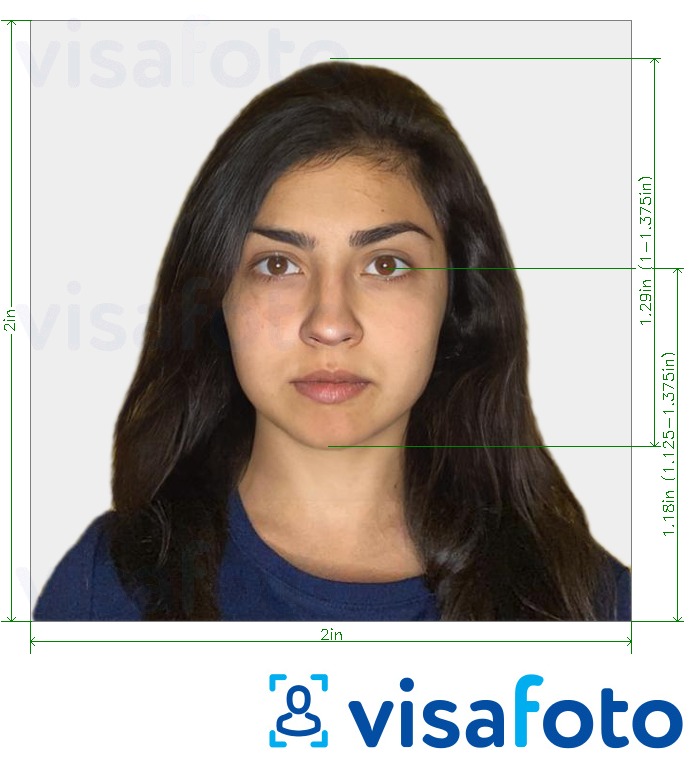 Take an image with a smartphone or camera against any background, upload it here, and instantly get a professional photo for your visa, passport, or ID.
It should look like this: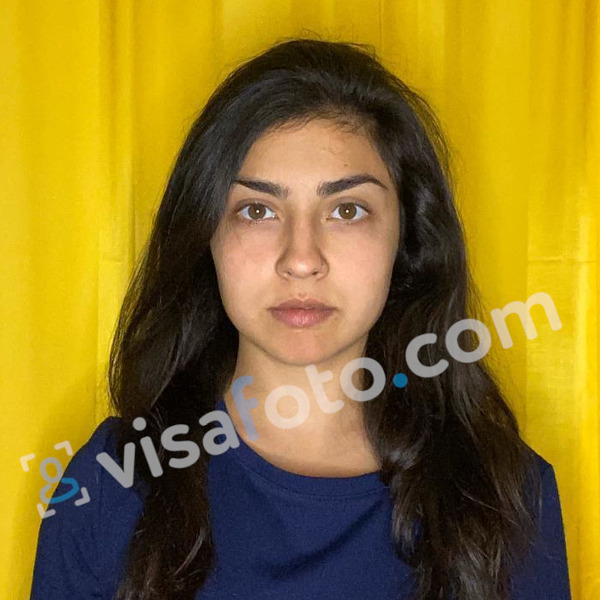 You will get two types of photos: a digital one for electronic submission and a template for printing.
India 5-years visa
This is a popular visa type issued online to tourists who frequently travel to India. It requires the same package of documents as a short-term tourist visa.
A five-year e-visa allows you to stay in India for no more than 90 days in one trip. All trips taken together must be at most 180 days in a calendar year.
How long does it take to get a visa to India?
Indian e-visa processing time takes from 1 to 3 days. The time frame for issuing visas that require personal submission depends on the visa category and the specific consulate.
How much does the India visa cost?
The Indian visa fee ultimately depends on its category and duration of stay. Furthermore, this depends on whether you apply online (in which online payment services may take a commission), through a visa application center (in which the center may charge service fees), or directly. For tourists of different citizenship, there are different prices. The price of the most popular Indian visa type - a 5-year online visa - is $80 for nationals of most countries. The 1-year e-visa to India will likely cost you $40.
In any case, visa fees are not refundable even if your visa application is not accepted.
India visa extension
The general rule is that Indian visas that imply longer periods of stay can be extended in India. Visas extendable in India are:
Business visa;
Employment visa;
Student visa;
Foreigners of Indian Origin visa;
Film visa.
You can extend your Indian visa online at the FRRO (Foreigners Regional Registration Office) website without visiting the office. It is recommended to apply at least two weeks in advance.
It is usually not possible to renew a tourist visa while in India. To do this, you must leave the country and apply for a new e-visa. The most accessible countries for a visitor from India are Sri Lanka and Nepal. In some cases, if you have spent more than 90 or 180 days in India in one year, this method will not work. Check the current tourist visa renewal requirements, which are regularly updated.
Keep in mind that if you overstay your Indian visa you will need to pay a fine of at least $300.
Checking Indian visa status
If you have applied for an Indian visa, whether electronically or in person, you can check the status of your application online on the official Indian visa site.
For that, you will need your application ID and passport number. You will also need to input a captcha code that the website needs to combat spam.
Last update: April 2023