Indian passport renewal in the U.S.
If you are an Indian citizen and have been studying or working in the U.S. for a long time, your passport may expire long before you leave.
Fortunately, it's easy to renew: you don't have to go back to India to get a new one. Besides, you won't have to go through police verification to do so.
Table of contents
Here are instructions on how to renew your Indian passport in the U.S. yourself.
Indian passport renewal in the US: requirements
Before gathering the paperwork for your new travel document, make sure you meet the requirements below.
You can apply to renew your Indian passport no earlier than one year before it expires;
You must be in the United States legally;
If you are in the U.S. on a B1/B2 (visitor visa), you cannot renew your expired passport there. If you lose your passport, you can only get a short validity passport (SVP), which will allow you to finish your business and leave the country;
Refugees from India cannot apply for a new Indian passport. If a refugee decides to return to their home country, they must undergo a separate repatriation procedure;
You must apply for a new passport no later than three years after the previous one expired in order not to undergo police verification;
If you have lost or damaged your Indian passport in the United States, you will have to do the police verification again.
Where to apply for Indian passport renewal in the USA?
As of 2021-22, VFS Global is the official and only Passport services provider for Indian citizens in the US. Indian consulates in the US no longer accept passport applications directly. You can renew your passport only through one of the VFS offices in Washington DC, New York, San Francisco, Atlanta, Chicago, or Houston. You can apply either in person or by mail.
How much is it to renew an Indian passport in the USA?
The cost of an Indian passport depends on your age and the type of document you choose. An Indian passport for an adult with 36 pages costs $92.90, and a passport with 60 pages costs $117.90. An Indian passport for a minor under 15 costs $67.90 and is only valid for five years.
There is also an ICWF fee of $2.00 and a VFS fee of $15.90. You may also be required to pay postage.
The process of Indian passport renewal in the USA
Below we list the basic steps:
Step 1: Fill out the India passport application form online
To do this, create an account on the Seva portal. In the Applicant Home Page, click on the "Apply for Ordinary Passport/Emergency Certificate/Police Clearance Certificate/Surrender of Indian Passport/Diplomatic Passport/Official Passport/Identity Certificate" link and start a new application.
Fill out the form accurately and neatly, providing the same information as in the submitted documents. Mistakes can lead to delays in creating your passport.
Print and sign the completed form. Save the Application Reference Number (ARN) for the next steps.
Step 2: Create a VFS Global account and start an application
Go to the VFS Global website and click Apply now. Enter the required information and click on ''make an appointment'' after registering. Choose a convenient way to apply: by mail or in person, by appointment. You will need the ARN number given when filling out the form on the Seva portal.
Step 3: Pay the Indian passport application fee
You can also do it online at the VFS website using your credit card.
Step 4: Complete the VFS checklist
A direct link to the checklist is here. It must be printed, filled out, and signed. The checklist contains important reminders about the documentation you need to update your Indian passport.
Step 5: Take an Indian passport photo
The regulated size of an Indian passport photo depends on the country of application. In the U.S. the required format is 2x2 inches (51x51 millimeters). The picture must be in color, and the head must occupy about 70% of the image.
Here is an example: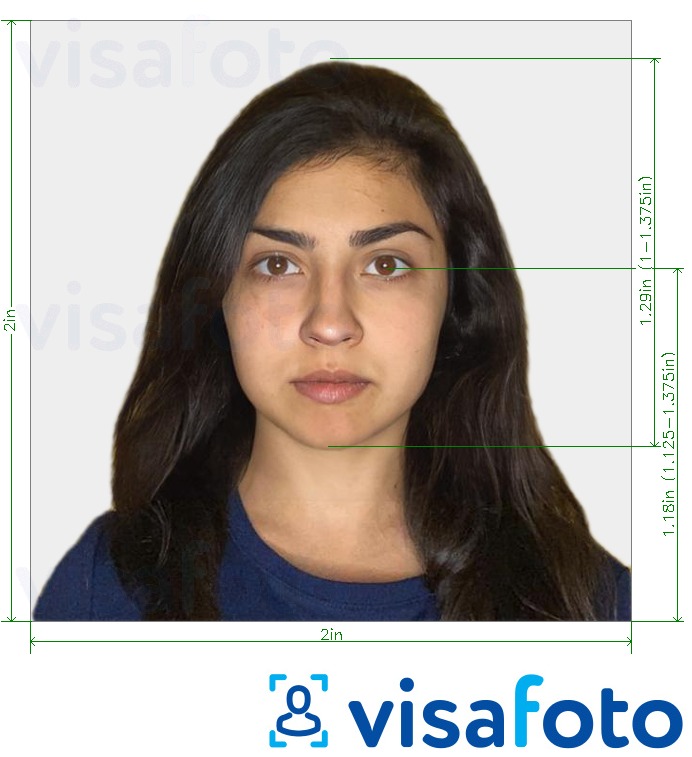 To get a new Indian passport photo instantly, just upload any of your photos, taken in full face. Visafoto will set the desired background, size and prepare the image for printing.
Take an image with a smartphone or camera against any background, upload it here and instantly get a professional photo for your visa, passport or ID.
Source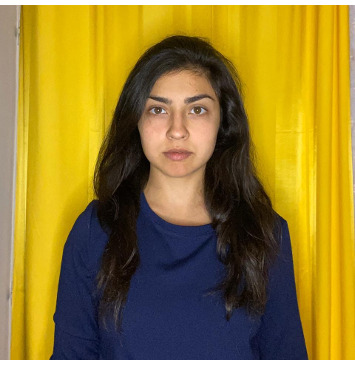 Result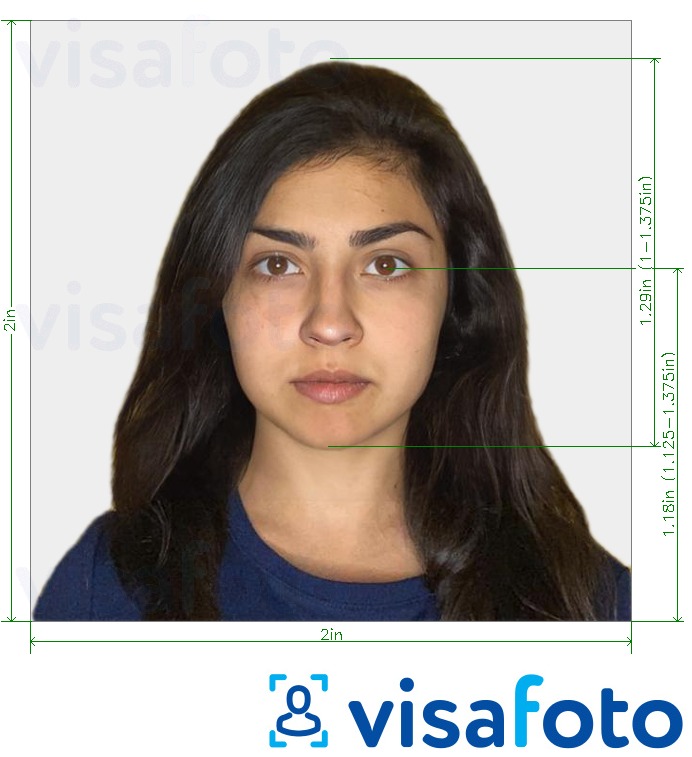 You can print the photo for less than $0.50 at your nearest Walgreens, CVS, or Costco store by following our instructions.
With Visafoto, you get the opportunity to get a compliant Indian passport picture from the comfort of your own home! You also save your money: Visafoto's price is half as much as in offline photo centers. If you are not satisfied with the result, we will replace the photo free of charge or provide you with a 100% refund.
Step 6: Collect all the necessary documents
The list of documents required to renew your Indian passport in the United States is as follows:
Printed application form;
Copy of the VFS Order Form;
Original passport (you will get it back after a new one is made);
Copy of first five and last two pages of your current passport;
Color notarized copy of a document confirming your legal status in the U.S. (valid visa, Green Card, valid work permit, or study permit);
Color & notarized proof of address (utility bill, or State ID, or Rental Lease agreement, or income tax return);
2 Indian passport photos;
Fee payments receipt.
Depending on your case, in addition to the required documents, you may be asked for supporting documents such as Indian address proof, birth certificate, affidavit of a name change, Annexure E.
If your current passport has already expired, you will have to justify why you did not renew it in time. A handwritten, free-form explanation will suffice if less than six months have passed since your passport expired. If more, you will need to submit a notarized affidavit and seven copies of the Nationality Verification Form are required. Attach a passport-sized photograph to each printout.
If you have lost or damaged your Indian passport in the U.S., you will need to go through police verification and submit all the appropriate paperwork.
Minors must add the following documents to the basic packet in order to obtain a new passport:
Originalnotarized Annexure D:
Copy passports of both parents;
Copy of one of the documents, confirming that the parents are in the United States legally;
Annexure E (In Original);
Affidavit for change of appearance & Signature - Original - Notarized (with Stamp and Notary Signatory);
For single parent/guardian or adoption/separation cases, or if one parent has not given consent, you must also fill an Annexure C.
If the child cannot sign, you can use his or her thumbprint instead of the signature on the application form.
Step 7: File your documents to VFS Global
You can choose a convenient way and time to submit your documents on the VFS website during the application process. If you are mailing the paperwork, be sure to fold it into a UPS or FedEx envelope.
How long does it take to renew an Indian passport in the US?
On average, the processing time takes 3-6 weeks. But these times can be even shorter: if your previous passport was also issued in the U.S., you can have a new one made in just a couple of weeks.
You can also track the status of your application on the VFS Global website.