India OCI Card: How to Apply
Overseas Citizenship of India (OCI) is a permanent residency status in India, granted to people of Indian descent or origin. This article will explain the essential information on OCI and how to apply for an OCI card.
Table of contents
OCI card definition
Despite having "citizenship" in its name, OCI is not equal to citizenship. OCI is available for foreign citizens of Indian descent to apply. Therefore, the policy of OCI is consistent with Indian law, which does not allow dual citizenship.
So, OCI is beneficial for the Indian diaspora without Indian citizenship looking to live and work in India without the restrictions usually imposed on most foreign citizens.
OCI card rules
OCI holders may enter India multiple times for various purposes for their whole lives, given that their OCI is not revoked due to law violations.
Unlike other foreign citizens, OCI holders do not have to report to police authorities about their stay in India for however long they stay.
OCI also grants parity with Non-Resident Indians in financial, economic and educational fields except in acquiring agricultural or plantation properties.
However, OCI status does not allow its holders to run for office or vote.
Who is eligible for OCI
You may register as an Overseas Citizen of India if at least one of these criteria describes you:
You are a citizen of a foreign country but was a citizen of India at any time since 26 January 1950 (inclusive);
You are a citizen of a foreign country but belonged to a territory that became part of India after 15 August 1947;
You are a citizen of a foreign country but were eligible to become a citizen of India on 26 January 1950; or
You are a child or a grandchild or a great-grandchild of such a citizen;
You are a minor child of such persons mentioned above;
You are a minor child whose both parents are citizens of India, or one of the parents is a citizen of India;
You are a spouse of foreign origin of a citizen of India or spouse of foreign origin of an Overseas Citizen of India and your marriage has been registered and subsisted for a continuous period of at least two years at the time of application.
How to apply for OCI
You may only apply for an OCI card online, on the official OCI services website. Fill out the application form and submit all the documents as required by the website. If you're applying for a minor, you should submit a separate application. The minor's application must be signed by their parents or legal guardian.
Documents required to apply for OCI
Here are the documents you must submit along with your application form:
Proof of your current citizenship. This may be your passport (valid for at least six months at time of submission), a copy of certificate of naturalization, or a surrendered/cancelled Indian passport;
Proof of address of the place of your application. This may be electricity bills, rent contract, or if you live with a relative, a statement from them on this case;
If you are applying from India, a copy of your visa. However, note that you cannot apply for OCI on a tourist, missionary, nor mountaineering visa, so;
Proof of your eligibility as a person of Indian origin or descent. This practically consists of two parts:
Proof that your, your parents', or grandparents' Indian origin (citizenship) grant you the eligibility for OCI;
Proof of your relationship with the relative that grants you eligibility for OCI.
For minors: documental proof of their relationship with OCI-eligible parents. This includes birth certificate, parents' marriage certificate (or if they're divorced, legal documents on the case), and their passports.
For spouses of OCI cardholders or Indian citizens: certificate of marriage and your spouse's passport and, if your spouse is an OCI cardholder, their OCI card;
Photograph fulfilling OCI requirements.
All these documents must be in PDF format with a size of no larger than 1000 KB.
How to pay for OCI card application
An OCI card cost depends on the location you're applying from and whether you have a PIO card.
Application through an Indian mission or post abroad
OCI card payment must be made by demand draft. The fee is USD 275 for those who do not have a PIO card and USD 100 for those who do.
Application from India
Pay the OCI card fee by demand draft to "Pay and Accounts Officer (Secretariat), Ministry of Home Affairs," payable at New Delhi. For non-PIO cardholders, the price is Rs. 15,000. For PIO cardholders: Rs. 5,500.
OCI photo requirements
Your photo must fulfill these requirements to be accepted:
The image must be square, and the minimum size is 51 x 51 mm or 200 x 200 pixels. The maximum digital size is 1500 x 1500 pixels;
Your face must occupy 80% of the photo;
The background must be plain and light, but not white;
The format must be JPG or JPEG;
The file size must not be larger than 500 KB.
Here is an example: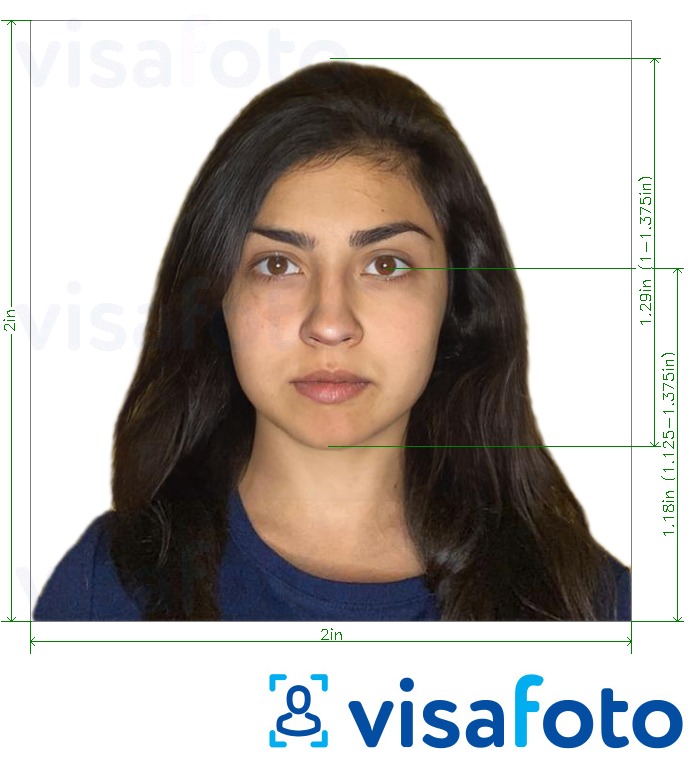 Get OCI photo online
According to the Indian Ministry of Home Affairs, photos that do not conform to the requirements mentioned above may be rejected and therefore cause delays in the application process. We recommend using professional services to adjust your photo before uploading to avoid this problem.
Visafoto has been editing photographs for visas, permanent resident cards, passports, and other documents since 2013. It can also edit your OCI application picture.
Take an image with a smartphone or camera against any background, upload it here and instantly get a professional photo for your visa, passport or ID.
Source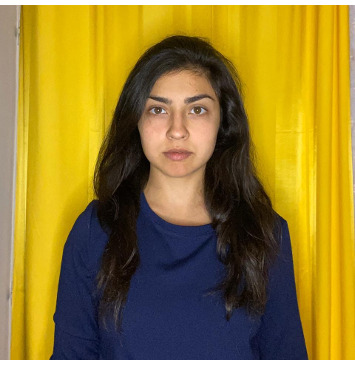 Result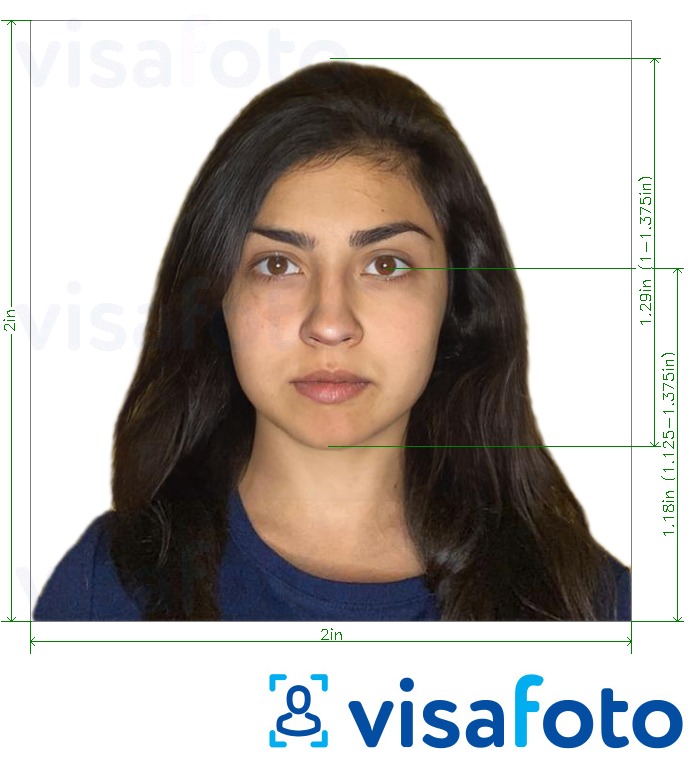 Simply take a portrait of yourself in the proper dress code and pose in decent lighting. Then, upload it to our tool below.
Take an image with a smartphone or camera against any background, upload it here and instantly get a professional photo for your visa, passport, or ID.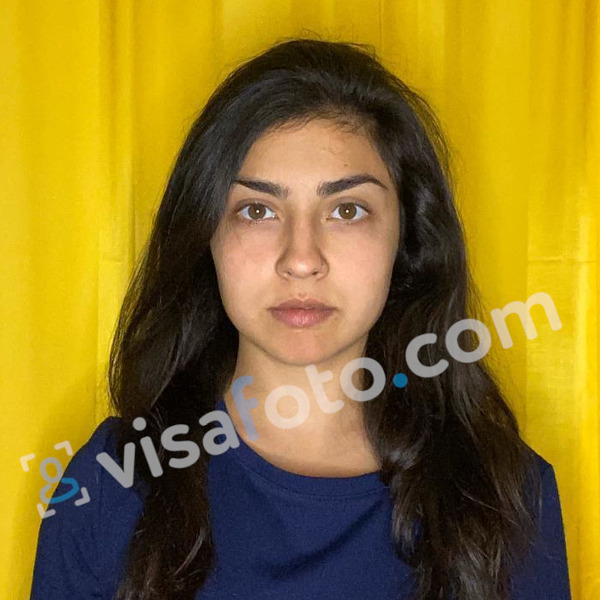 You will have two types of photos: a digital one for electronic applications and another one suitable for printing.
Visafoto will edit your photo to fulfill 100% of the requirements mentioned above. Should you have questions about your photo result, contact us, and we'll get back to you as soon as possible!