How To Renew An Indian Passport In The U.K.
Renewing an Indian passport while residing in Great Britain is a straightforward process that ensures seamless travel and uninterrupted international experiences. Whether you're an Indian expatriate or a student studying abroad, here's a comprehensive guide on navigating the passport renewal procedure and getting your travel document renewed hassle-free.
Table of contents
Is it possible to get an Indian passport in the U.K.?
Yes, it is possible to apply for an Indian passport within Great Britain. The Indian government has established consulates and embassies in the UK based on which Indian citizens can apply for passport services.
Where to apply for an Indian passport renewal in the U.K.?
For passport renewals in the UK, applications are processed through VFS Global, a company that serves visa and passport applications worldwide. Therefore, to apply, you will have to find a VFS Global centre near you.
Indian passport renewal step-by-step
Follow these steps to renew your Indian passport:
Complete the passport renewal form by registering through the Passport Seva Online Portal;
Make sure you gather all the necessary documents;
Schedule an appointment at the nearest VFS application center, where you will need to present your application and supporting documents;
Track your application progress through VFS Global and wait for notifications.
Documents required for Indian passport renewal
To successfully renew your passport, ensure you have the following:
A printed and signed version of your fully completed application form;
A printed confirmation of your appointment;
An Annexure E Form, completed and printed;
A VFS Declaration Form completed and printed;
A Personal Particulars Form for police verification in India;
Four recent and identical passport application photos, compliant with requirements as stated in the next section;
Your old Indian passport;
Copies of the first and last page of your passport;
Proof of legal stay in the UK: copies of a valid UK visa or Biometric Residence Permit;
Proof of your UK address.
Indian passport photo requirements
To be valid and accepted, your photo must be compliant with the following parameters:
The image must be in colour;
When applying via VFS, the required Indian passport photo size is 51x51 mm (2x2 inches);
The face should cover about 60-70 percent of the picture;
The background should be light;
Wear a dark outfit to contrast the background;
The picture must be recent, no older than three months;
Your face in the picture must be centred;
Your whole head must be visible in the picture;
Your facial expression must be neutral;
Your eyes must be fully visible and looking straight into the camera;
Facial features must be fully visible;
The photo should not be blurred, pixelated, or distorted in any way.
Here is an example of required photo: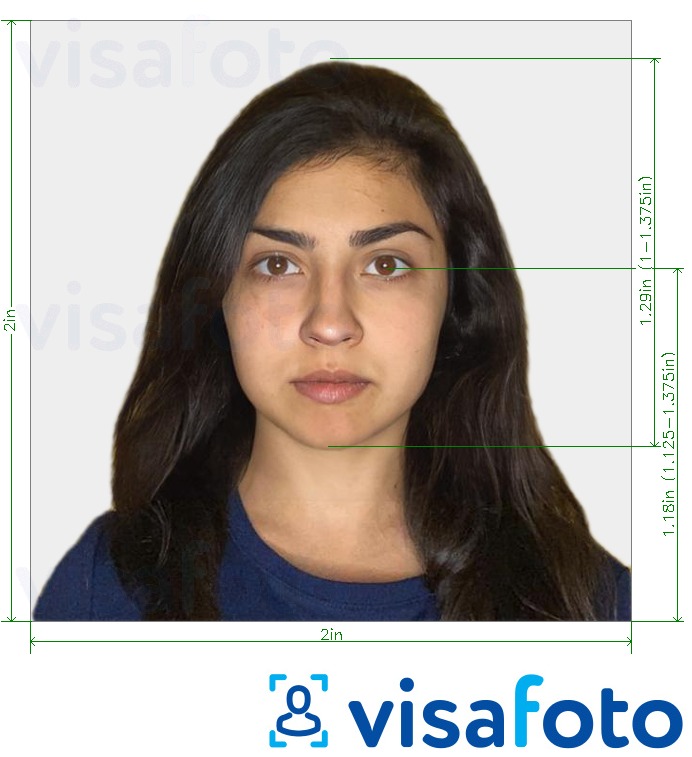 Convert your photo to an Indian passport photo online
Are you an Indian citizen in the UK looking to renew your passport? With Visafoto, you can easily capture and create the perfect passport photo that meets all the requirements of the Indian authorities.
Trust Visafoto as your go-to option for Indian passport photo renewal in the UK, and have peace of mind knowing that your application will be smooth and efficient. Visafoto can turn your homemade portrait of any size and background into a fully compliant photo: it changes your background, adjusts the dimensions, and even fixes red eyes. Just ensure you take your picture in good lighting and according to dress code guidelines.
Visafoto will provide you with both a digital template for online application and a template for printing on a 10x15 paper. You can print it out in the nearest copy centre or order printing online at Tesco for as low as 59p.
Take an image with a smartphone or camera against any background, upload it here and instantly get a professional photo for your visa, passport or ID.
Source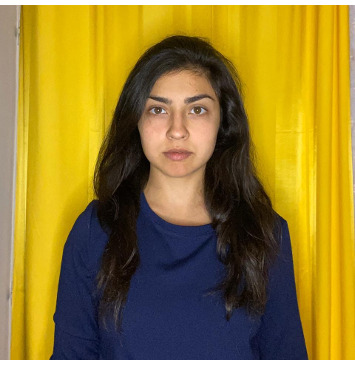 Result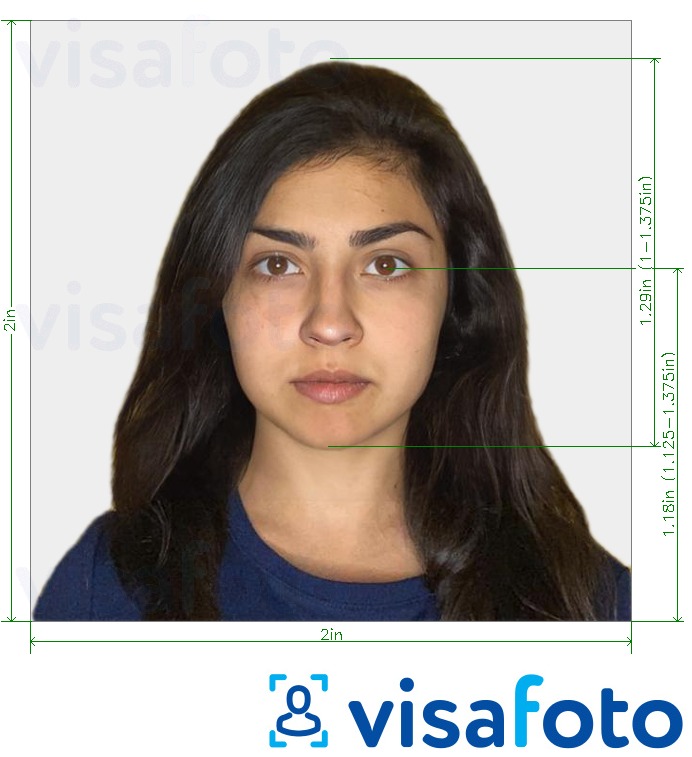 Let's look at some examples. First, take a selfie under daylight: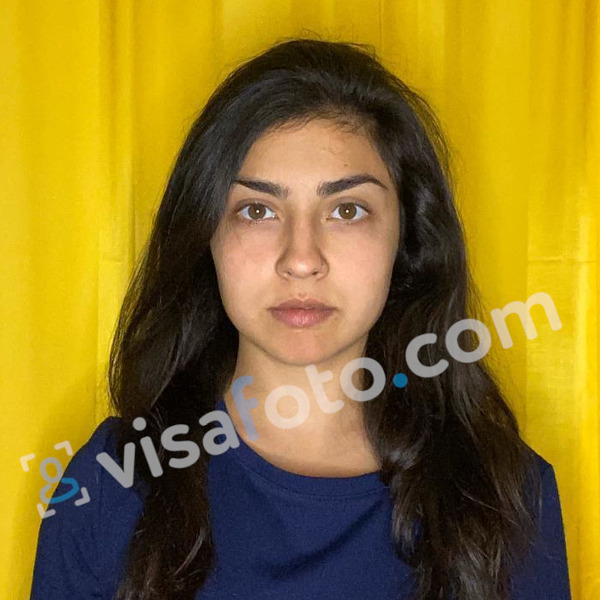 And you will get photos for printing and online submission:
How long does it take to renew an Indian passport in the U.K.?
The waiting time takes a minimum of 10 days; it usually gets processed in around 4 or 5 weeks. If there are errors in the application, it can make the process longer.
Indian passport renewal fees in the U.K.?
The fees depend on the kind of passport you are renewing to and the services used:
For ordinary (36 pages) passport: £ 56.00
For a jumbo (60 pages) passport: £ 74.00
Additional fee for Tatkal Service (for 36 pages): £ 107.00
Note that these are fees for renewals of passports that have yet to be expired (that are renewed on time). You must undergo a separate procedure to replace the lost or damaged passport.
How early can you renew your Indian passport abroad?
You can apply for an Indian passport renewal within 1.5 years before the date of the passport's expiry.