Indian Passport Renewal in UAE
With the number of Indian diaspora around the world, especially in the UAE, the question of renewing national documents abroad is essential for Indians. This article will cover the basics of applying to renew an Indian passport in Dubai and other Emirates.
Table of contents
Is it possible to renew an Indian passport in UAE?
Yes, you can apply for an Indian passport overseas, and the process is pretty simple. The applications for passport renewals are processed through BLS International Services Centre. Then, the Indian diplomatic mission processes and issues the passports.
Where to get an Indian passport in Dubai?
To apply for your Indian passport, visit a BLS International centre, which you can find in the following cities:
Dubai;
Abu Dhabi;
Sharjah;
Umm Al Quwain;
Ras Al Khaimah
These are the service centres that provide Indian passport and visa services.
How many months before expiration should you renew an Indian passport?
Generally, you can renew your passport up to one year before the expiration date. However, suppose for any reason you need to get it sooner (for example, longer-term visa applications may demand more period of validity left in your passport). In that case, there may be an option to provide documental proof to get this done.
Documents required for Indian passport renewal abroad
To apply, have these documents ready:
Completed application form from the official embassy site, signed with black ink;
Two passport-sized photographs fulfilling requirements;
Your passport;
Copies of passport pages: first, last, address page, endorsement pages, valid UAE visa page(s);
Photo ID (Emirates ID).
Indian passport photo requirements
The image must be in colour;
The photo size must be 2x2 inches (51x51 mm);
The face should cover about 60-70 percent of the picture;
The background should be plain white;
Wear a dark outfit to contrast the background;
The picture must be recent, no older than three months;
Your face in the picture must be centred;
Your whole head must be visible in the picture;
Your facial expression must be neutral;
Your eyes must be fully visible and looking straight into the camera;
Facial features must be fully visible;
The photo should not be blurred, pixelated, or distorted in any way.
Here is an example of required photo: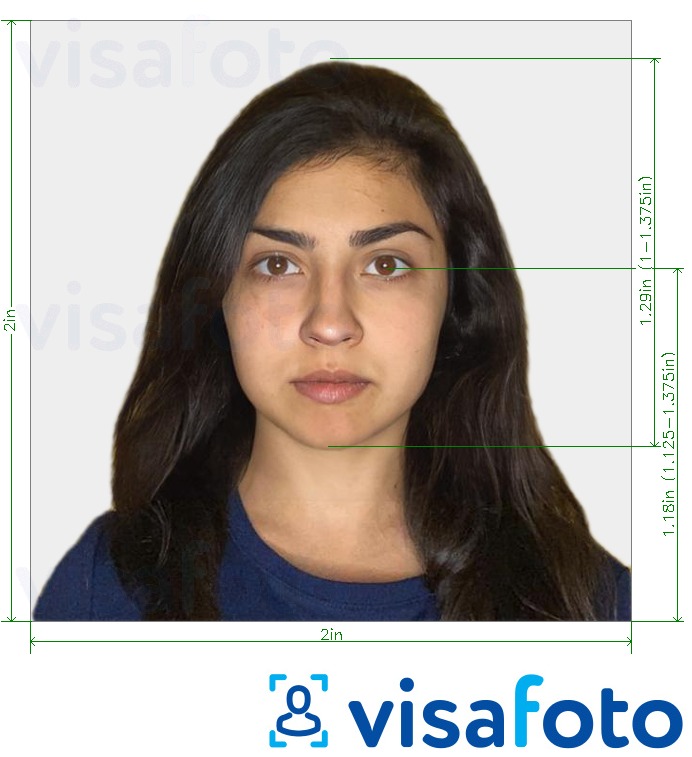 Get an Indian passport photo online!
To make your application process quicker, you can opt to get your application photo processed online and ensure that it's fully compliant with the parameters explained above.
The professional online service Visafoto can get your Indian passport photo done in agreement with the parameters. Visafoto can turn your homemade portrait of any size and background into a fully compliant photo: it changes your background, adjusts the sizes, and even fixes red eyes. Just make sure to take your photo in good lighting and according to dress code guidelines.
Take an image with a smartphone or camera against any background, upload it here and instantly get a professional photo for your visa, passport or ID.
Source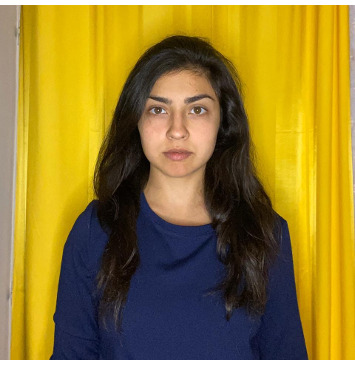 Result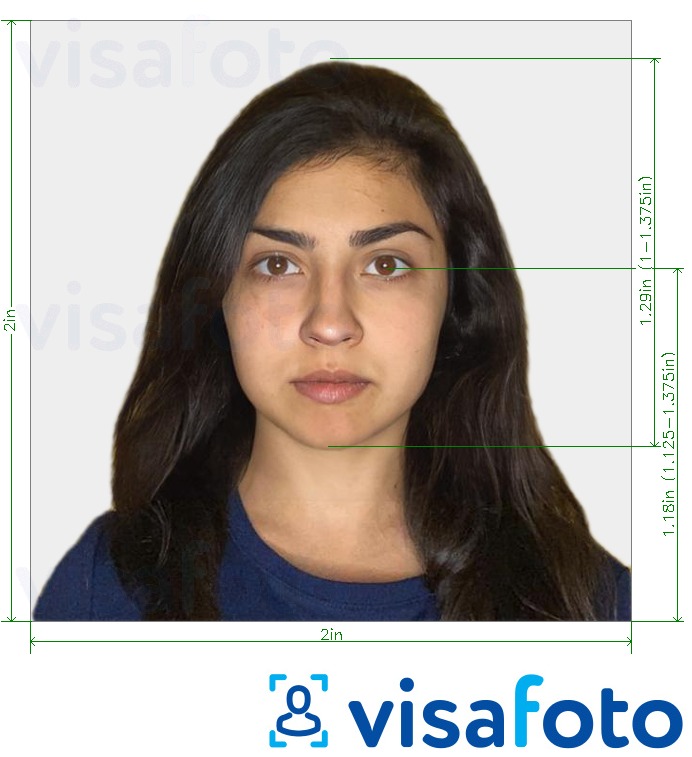 Let's look at some examples. First, take a selfie under daylight: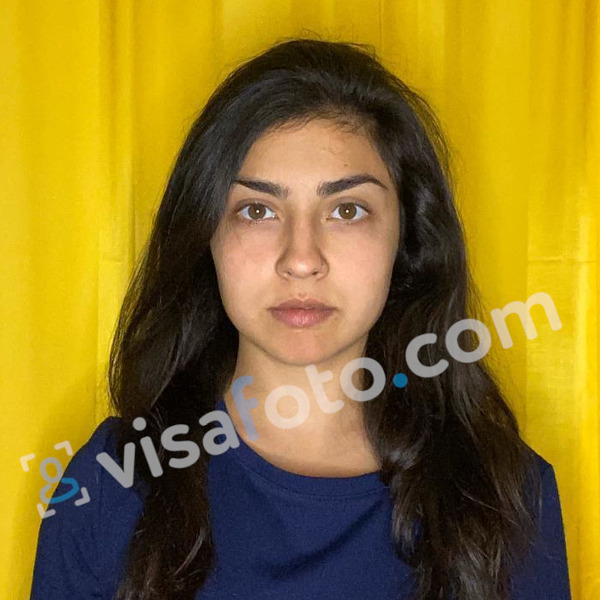 And you will get photos for printing and online submission:
How much time does it take to renew an Indian passport in UAE?
Usually, a minimum of five working days is needed to process your passport renewal application with the regular renewal service. The Tatkal process can usually be quicker, as the processing time can be at least 2 working days.
Indian passport renewal fees in UAE
The renewal fees depend on the kind of passport, your age group, and the kind of service used.
Standard renewal service prices (not Tatkal):
Adults (36-page booklet): AED 285
Adults (60-page booklet): AED 380
Minors: AED 190
Tatkal renewal costs:
Adults (36-page booklet): AED 855
Adults (60-page booklet): AED 950
Minors: AED 760