National Age Card Application in Ireland
As part of the The Intoxicating Liquor Act, a policy for voluntary age cards is implemented. Adults aged 18 and over can obtain the so-called Garda Card to prove that they are allowed to buy and consume alcohol.
The age card does not work as an identifying document in the way a passport or National ID card does. Its only purpose is to show that the holder has passed the age of 18 and may legally purchase alcohol. The lower value of the card makes it safer to take into bars: if you lose it, the Age Card will only cost €10 to replace.
This article will cover the basics of applying for the card
Table of contents
How to apply for an Irish age card
Here are the steps of applying for an age card:
Apply online at agecard.ie and pay the €10 fee with a credit/debit card or by using an age card voucher, which you can get at your local post office;
Get your application form by post within three working days;
Bring the application form to your local Garda office to get it authenticated, along with other required documents;
Your application will be processed, and your card will arrive in the post within ten working days of authentication.
Documents needed to apply for an Irish age card
To apply, along with your application, you must have these documents with you:
Your Birth Certificate, Residence Permit Card, or valid Passport;
One other form of ID;
One recent passport photograph.
Irish age card photo requirements
Your photo must fulfil the following requirements and guidelines:
The picture size must be 35mm wide and 45mm high;
The image must not be bordered;
The photo must be in colour;
The image must show your full face;
The photo lighting and contrast must be even;
Headgear is not allowed except for religious or racial reasons. However, the headgear must not hide your facial features. It should also contrast the white background;
Your facial expression in the photo must be neutral with your mouth closed and eyes looking straight into the camera;
Your head must be centred in the picture, and your whole head and hair, as well as shoulder, must be visible.
Here is an example of an Irish age card photo: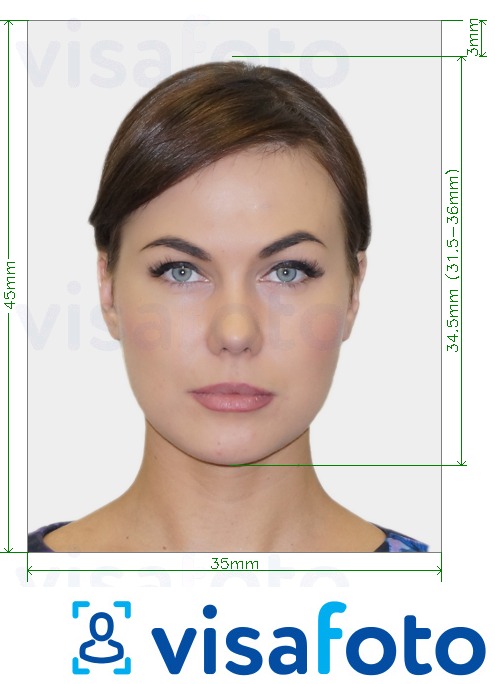 Get photos for Irish age card applications online
Save time on your age card application by getting your photo professionally done online. With Visafoto, you can get a photo for your employment permit application that's guaranteed to be accepted without going to a professional photo studio.
Simply take a picture of yourself following the guidelines and upload it to our tool below. No worries about the format, background, sizes, and dimensions: we'll handle that for you.
Take an image with a smartphone or camera against any background, upload it here and instantly get a professional photo for your visa, passport or ID.
Source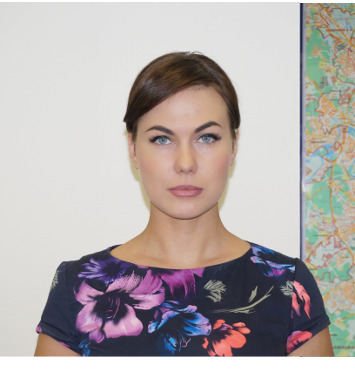 Result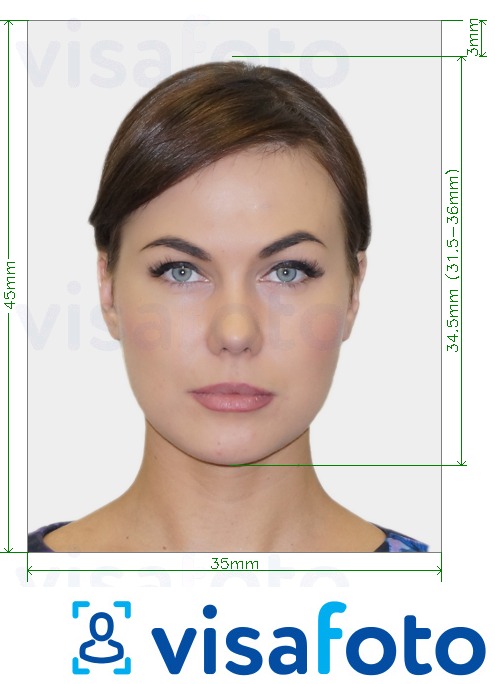 Take an image with a smartphone or camera against any background, upload it here, and instantly get a professional photo for your visa, passport, or ID.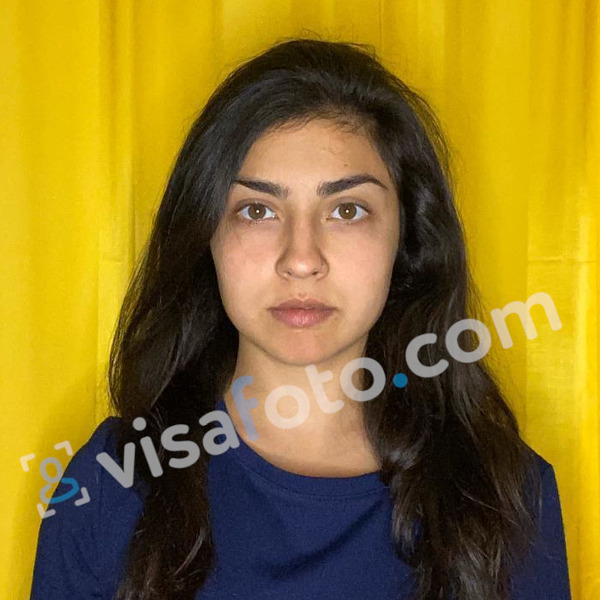 Besides a digital photo, you will also get a template ready for printing, so you can just print your resulting photo without worrying about formatting.
Irish age card application form additional information
Your Irish age card application form expires within three months of your online application. If your form is expired, you must apply for another one online and pay the €10 again.
You may also track your application online on agecard.ie by using the number on your form.