Ireland Passport Photo Online
Are you going to renew your Irish passport? Irish citizens enjoy the possibility to apply for a new passport from anywhere online: no long verification process is needed. You can apply for it via Passport Online Service, in person, or by post.
You will need printed photos when applying by paper or a digital photo if you apply electronically. The number of pictures may vary depending on the document type, but normally you need four printed photos for a passport and 2 for a visa application.
Let's check where you can take passport photos in Ireland, the main Irish passport photo requirements and the cheapest way to get your ID photo done!
Table of contents
Basic requirements for Irish passport photos
If you are applying online, then you should submit a digital coloured photograph in JPEG format. The passport photo size must be not less than 715 pixels wide and 951 pixels in height. The face must take up 70-80% of the image. The picture must be sharp and clear and taken against a plain white or light grey background.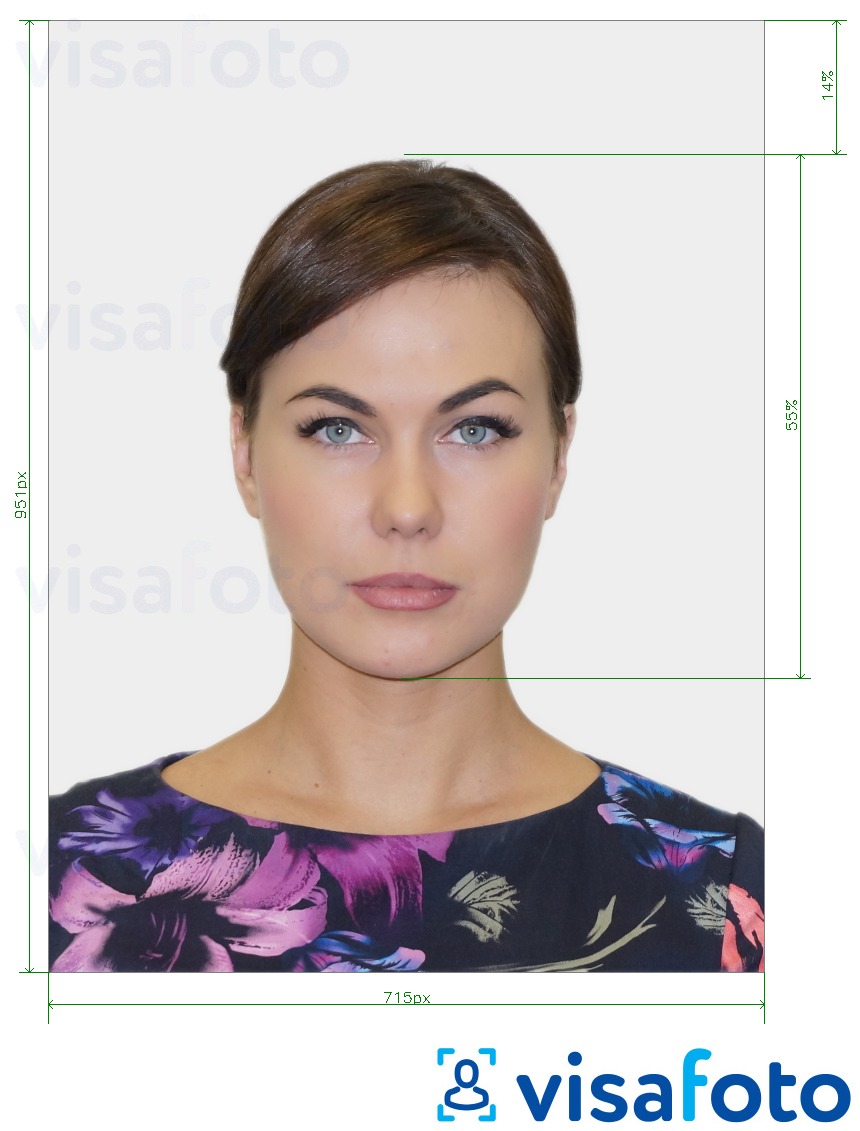 If you still prefer to submit documents in paper form, you will need a passport picture of a size of 45-50mm in height and 35-38mm in width. The same requirements apply to Ireland visa photos and other ID photos in Ireland.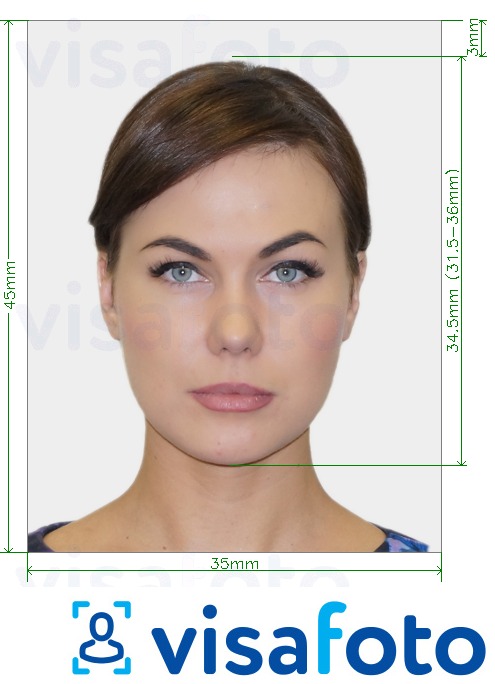 Learn more detailed Irish passport photo requirements in this article.
Ireland passport photo online
Today, Irish passport photo rules allow taking photos at home with your own camera, saving time and funds on a professional photographer. To avoid any mistakes in your application, it's better to edit your picture with a specialised online service.
Visafoto.com is one of the easiest easiest ways of getting a biometric ID picture in Ireland. Unlike offline photo services, Visafoto operates 24x7. All you need to do is to upload your portrait taken in full-face in good light.
Take an image with a smartphone or camera against any background, upload it here and instantly get a professional photo for your visa, passport or ID.
Source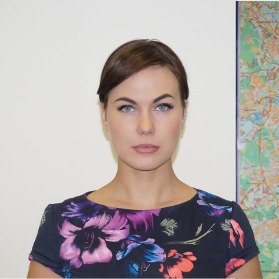 Result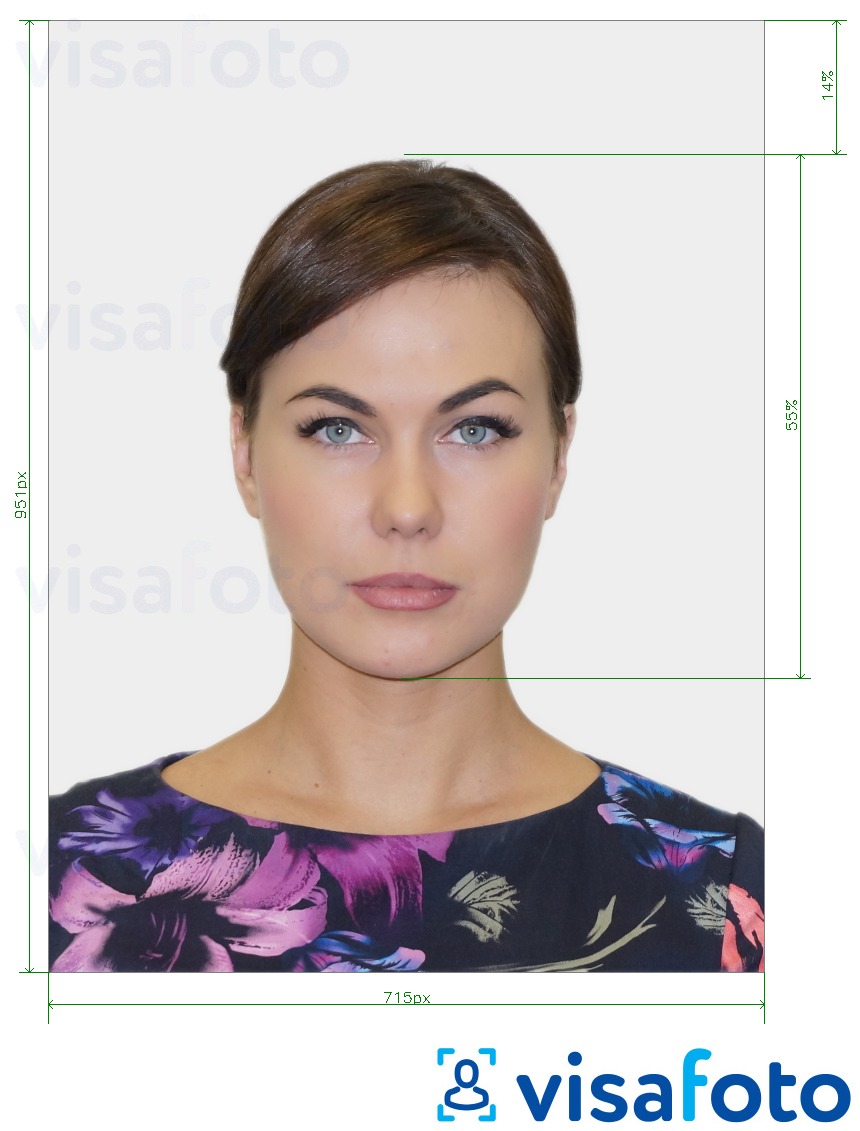 Here is an example of a portrait: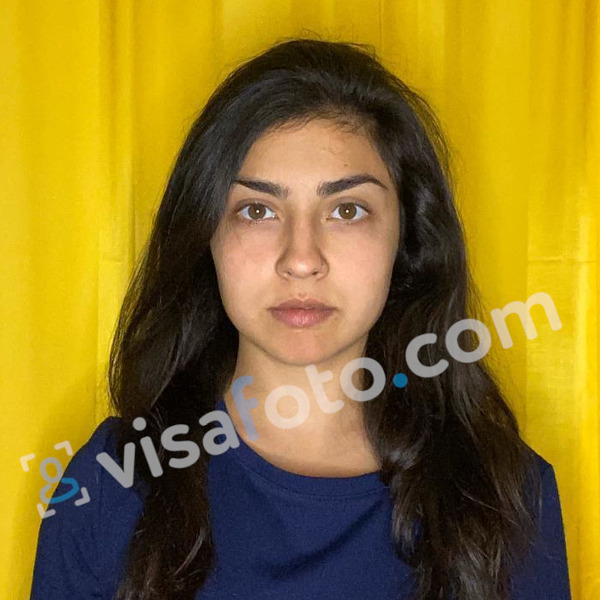 The online tool instantly processes an image so that it matches all the official requirements - both for printing and for online submissions. For only $7 US dollars you instantly get compliant Irish passport photos in two formats:
A digital passport picture for the submission at Passportonline.dfa;
One for printing on 6x4 inches paper (below we list available services for printing passport photos in Ireland).
So here are examples of the ready photos:
Ireland passport photo price
Standard passport photo prices in photo studios across the country start from £8. For this price, you will receive 2-6 printed cards. Digital copies are usually provided at extra cost.
Visafoto price is $7 US dollars.
Where can I take an Ireland passport photo near me?
Do you still want to stick to offline solutions? Here is a list of widespread services to take a biometric passport photo in Ireland:
Walsh's Pharmacy. ID photos cost €6.95 for printed pictures or €7.95 for direct submission to the Department of Foreign Affairs website.
Photo-Me booth. Located all over the country, they offer quick and affordable self-service. For €8 you get 4 ID photos and Unique Photo Code with instructions on how to complete your online application.
How to print out a digital passport photo in Ireland?
No paperwork is needed if you are applying for your passport online. Official DFA service will automatically prepare your digital photos for printing. It's strongly recommended to prefer electronic submissions, as it's a significantly quicker and more convenient way than getting your passport by post.
But if you still prefer to apply in a paper form? Or do you need a photo for Irish visa? The printing will take only a few simple steps!
Visafoto provides customers with a printable template with 4 individual Ireland passport photo pictures on it. If you have a printer allowing printing on photo paper, just make a few clicks:
Locate your file. Right-click on the image and select Print;
Select the printer model;
Select the paper size (6x4 inches, 10x15 cm or A6) and its type;
Indicate the number of copies you want to print.
Confirm the settings and get your passport picture cards! Colour printers are not necessarily needed, as photographs in Irish passports are printed in black and white.
If you don't have a printer, then use the nearest printing center to order a print on 4x6 inches paper (that's standard postcard size). Some of such services provide the opportunity to make and pay for your order online. Just upload your file and then pick up the printout at a convenient location.
Here is how you do this as an example with Boots Pharmacie, which offers one of the most popular printing services in the country:
Head to Bootsphoto website and click at Photoprints section;
Select "Order prints". No registration is required.
Download your printable photo template. Pay as low as € 0.20 for a print + € 1.75 for the collecting in the nearest store.
Printing out a digital photo for a passport in Boots.
We recommend you print several photos at once, as you can use them multiple times in the future (since the same requirements apply for the Irish visa or for employment permit application)..
How many photos are required for a passport application?
You should bring two identical cards when applying offline or just one photo for an online application.
Do I need a new photo ID if my appearance has changed?
The main rule: you should be easily identified. Insignificant changes like changing hair colour or making tattoos don't matter.
What if my passport photo was not accepted?
If you purchased a photo at Visafoto.com, just contact our support anytime. We will replace the photo for free or provide a 100% refund!
Last update: August 2022
Links