Child Passport Application in Ireland
While children usually travel with their parents, they also need their own passport as a form of identification and right to international travel. Here's what you need to know to apply for a minor's passport in Ireland.
Table of contents
Applying for the first child's Irish passport
Irish passports are given to Irish citizens, so your child must be one, and you must show proof of it. You can apply online or by post.
Online minors passport application
If you currently reside in Ireland, Northern Ireland, Great Britain, the EU, the EEA, Switzerland, Australia, Canada, New Zealand, or the US, you can use the online Passport service to apply for your child's first passport. Here is what you will need to do:
Fill out your application electronically on the platform;
Submit a valid digital photo that fulfills requirements;
Pay it with a debit or credit card;
Print out the completed application form and Child Passport Identity and Consent Form;
Get the consent form completed by all the child's guardians and confirm the child's identity. In Ireland, identity confirmation can be done by a member of the Garda Síochána. Outside Ireland, it must be done by a person with an accepted occupation;
Mail in your application to the Passport Service.
Applying by post
This option to use the Post Passport service by An Post is only available if you reside in Ireland. You will need to:
Fill out the APS 1 form, available at Garda stations and any post office;
Include four passport photographs fulfilling requirements, two of which must be signed by a witness;
Submit the application.
Outside of Ireland, this service is also available in some places in the UK. This includes several post offices in Northern Ireland, one in Glasgow, and one in Liverpool.
Documents required for a child passport application
If applying for the first time, here are the documents you will need to submit:
Four photographs of the child fulfilling requirements, two of which must have been signed by a witness according to the instructions provided in the application form (if applying by post);
A digital photo fulfiling requirements if applying online;
Child's birth certificate;
Appropriate application fee;
PPS number (if the child is an Irish resident);
Additional documental proof of the child's Irish citizenship, depending on how the child became an Irish citizen.
Baby passport photo requirements
Digital photos for baby passport application must fulfil these requirements:
The photo may not be a scanned photo;
The picture must be in colour;
The size must not be less than 715 pixels wide and 951 pixels in height.
The picture format must be JPEG;
The picture must not have compression, loss or compression artefacts, be digitally enhanced or changed or contain distortions;
The size may not be larger than 9 megabytes.
While paper application photos must:
Have a size of minimum 35mm x 45mm to maximum of 38mm x 50mm;
Have your face take up between 70% and 80% of the frame;
Other requirements include:
The background must be plain light grey, white or cream;
Glasses are allowed. The frame must not cover any part of your eyes. There must be no glare on the lenses. Dark glasses are not permitted;
You can wear a head covering for religious or medical reasons. Your full facial features must be visible. You cannot wear head accessories for any other reason;
Your photo must be in focus. Balance the lighting and colour, not too dark or too light;
There must not be any shadows on your face or behind your head;
'Red eye' in photographs is not acceptable;
Keep your facial expression neutral and look straight into the camera.
Here are brief instructions on how to take a baby passport photo:
If your child cannot sit up straight, they may be photographed lying down on a plain, white surface;
No one else should appear in the photo, not even hands of anyone supporting the child;
The child shouldn't have soothers or pacifiers as they can obscure facial features.
You can avoid visiting photo salons or photobooths and take a child passport photo at home. Just pick a full-face portrait of your baby with any background. Upload it to Visafoto, and our passport photo editor will instantly convert it into a compliant picture for a passport application. The service will set the correct size, background, and format, perform a slight color correction and prepare the image for printing. That's especially handy when it comes to newborn passport photos, as you don't need your kid to pose for a long time.
Take an image with a smartphone or camera against any background, upload it here and instantly get a professional photo for your visa, passport or ID.
Source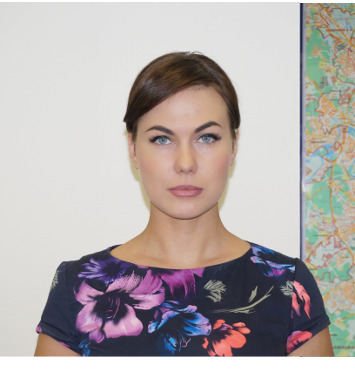 Result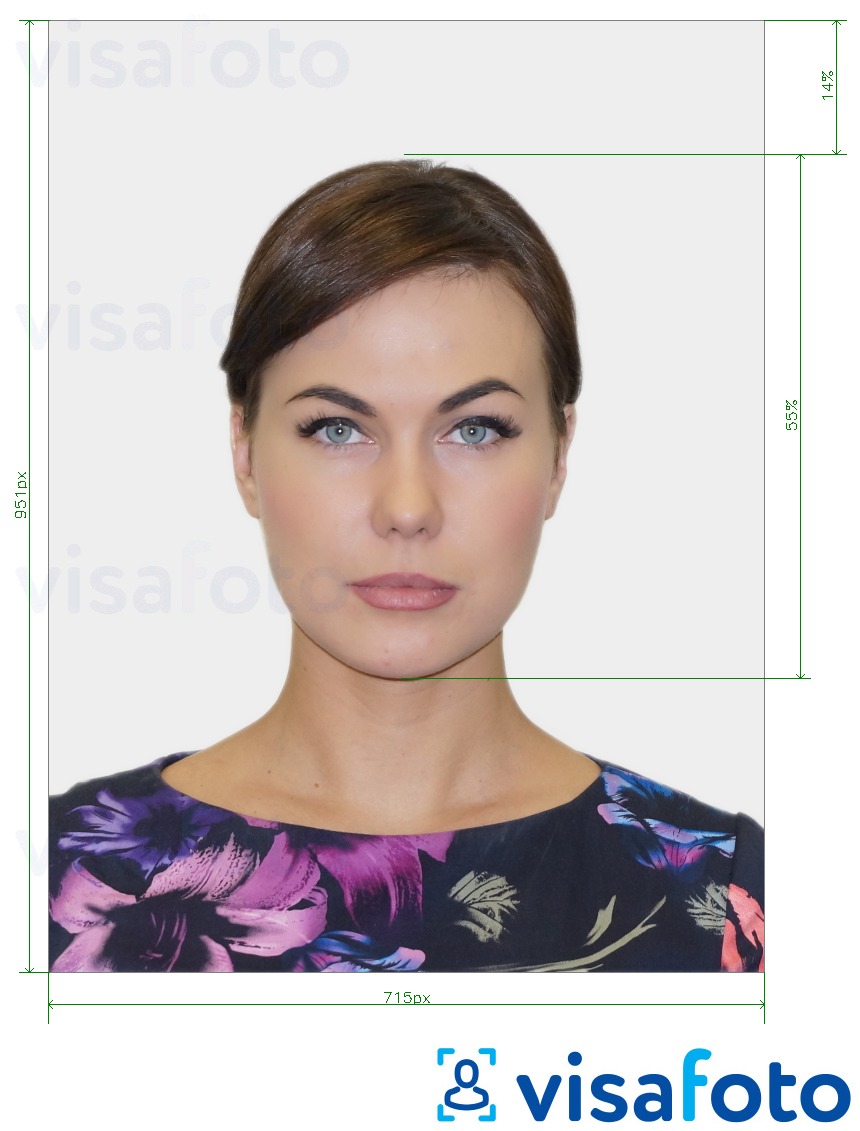 Take a picture with your smartphone or camera against any background. Like this one: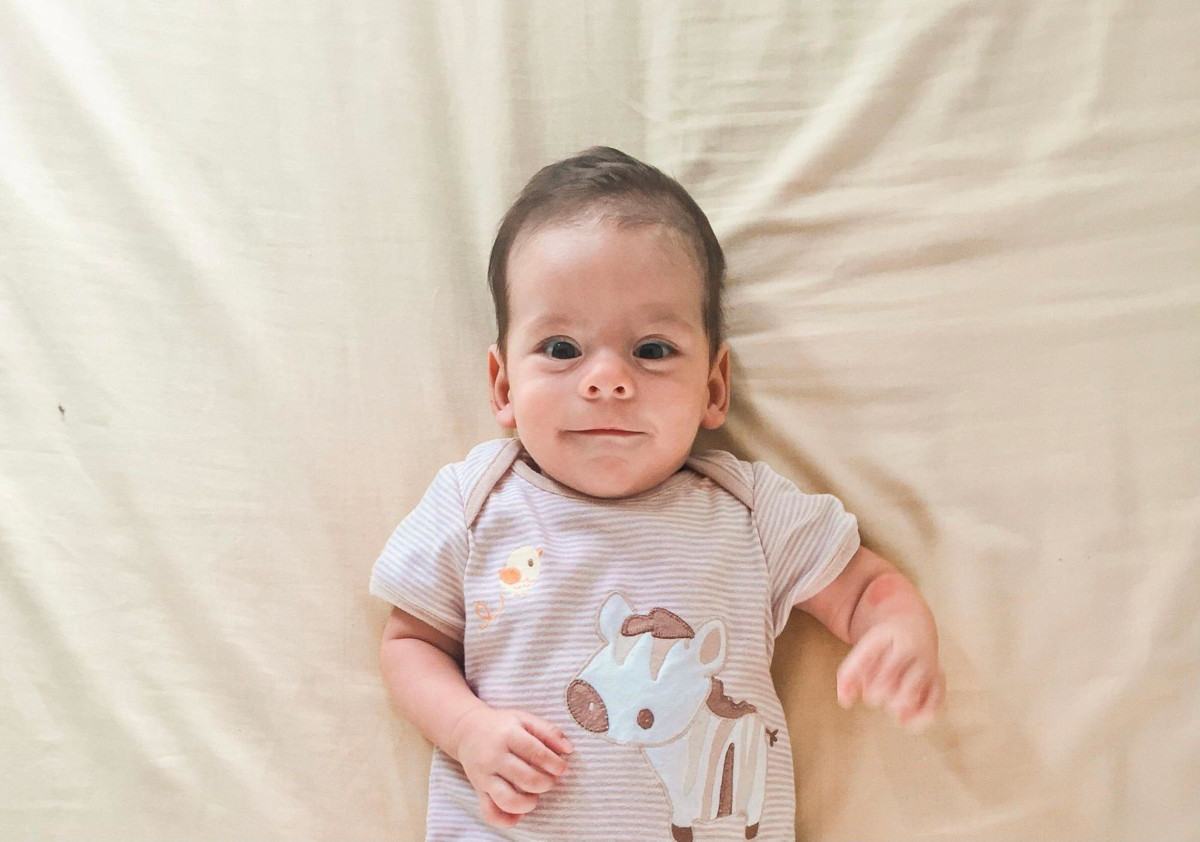 Visafoto provides customers with two image options:
A digital child passport photo in Ireland, suitable for online applications;
A template for printing. Find out how to print your child's passport photo online from this article.
Here they are:
Child passport application fee
The first time online application will cost you €20, plus a €5 postage fee. While the fee for post applications is €30, plus a postal fee of €9.50.
Outside of first-time applications, the following prices apply:
Standard 5-year passport: €20
Large 66-page, 5-year passport: €50
Standard 5-year passport plus Passport Card bundle: €45
Large 66-page, 5-year passport plus Passport Card bundle: €75
Child passort validity
A child's passport is only valid for five years. If your child's passport validity is running out, you will have to renew it.
Irish child passport renewal
You can apply to renew if your child's passport is running out of validity or has expired. If the passport has expired for five years or more, you will need to apply as a first-time application. You can apply online, post, or in person at Passport Office's counter service. You will not need as many documents as first-time applications, but consent, identity confirmation, and photographs are still needed.