Guide to Writing a Resume in Japan
Are you going to get employed in Japan?
In Japan, strict quality criteria are applied in all fields, and CVs are no exception. Below you will find tips on how to write a resume according to the requirements of the Japanese job market and stand out from the competition.
Table of contents
Standard resume format in Japan
There are two standard resume formats in Japan:
Rirekisho: a brief overview of your educational and professional history, contain your basic data;
Shokumukeirekisho: contains practical abilities, work experience, skills, and strengths. It serves as an addition to the rirekisho.
The rirekisho is usually written in the JIS standard, which is the format most often demanded by employers. It contains:
Basic personal information;
Chronological educational and professional history;
Qualifications;
Information on familial ties or career gaps, if applicable;
Special interests, hobbies, motivations (not mandatory);
Conditions, hope, and wishes.
ID photo as an essential part of CV in Japan: rules
A photo is also needed to identify you on the resume. As we all understand, your resume is key to making an excellent first impression, and this is why a good professional photo is essential to your resume.
Here we have some guidelines to help you with getting the perfect CV photo:
The photo size is usually 3 cm wide and 4 cm tall;
The image must be in color;
The background must be plain, preferably white or blue, with no external objects or shadows;
The picture must have adequate brightness and contrast and show natural skin tone;
It should show a close-up of the head and (partial) shoulders;
Your head must be looking straight forward, centered with neutral expression and in sharp focus, and clear with no ink marks/creases/lines;
The face (from forehead edge to bottom of chin) should be 70 to 80% of the photo;
The eyes must be open and no hair obscuring the face;
Prescription glasses are allowed but have to be clear and thin framed and should not have flash reflection or obscure the eyes;
Head coverings, hair, head-dress or facial ornaments should not obscure the face;
The photo must have plain light background with no other people or objects in the photo;
The lighting must be uniform with no shadows on the face or behind;
Photos should not have red eyes.
Those are the technicalities, though, you still need to make the good impression yourself, and a well-taken photo only takes you so far. This is where the dress code comes in.
Here is an example: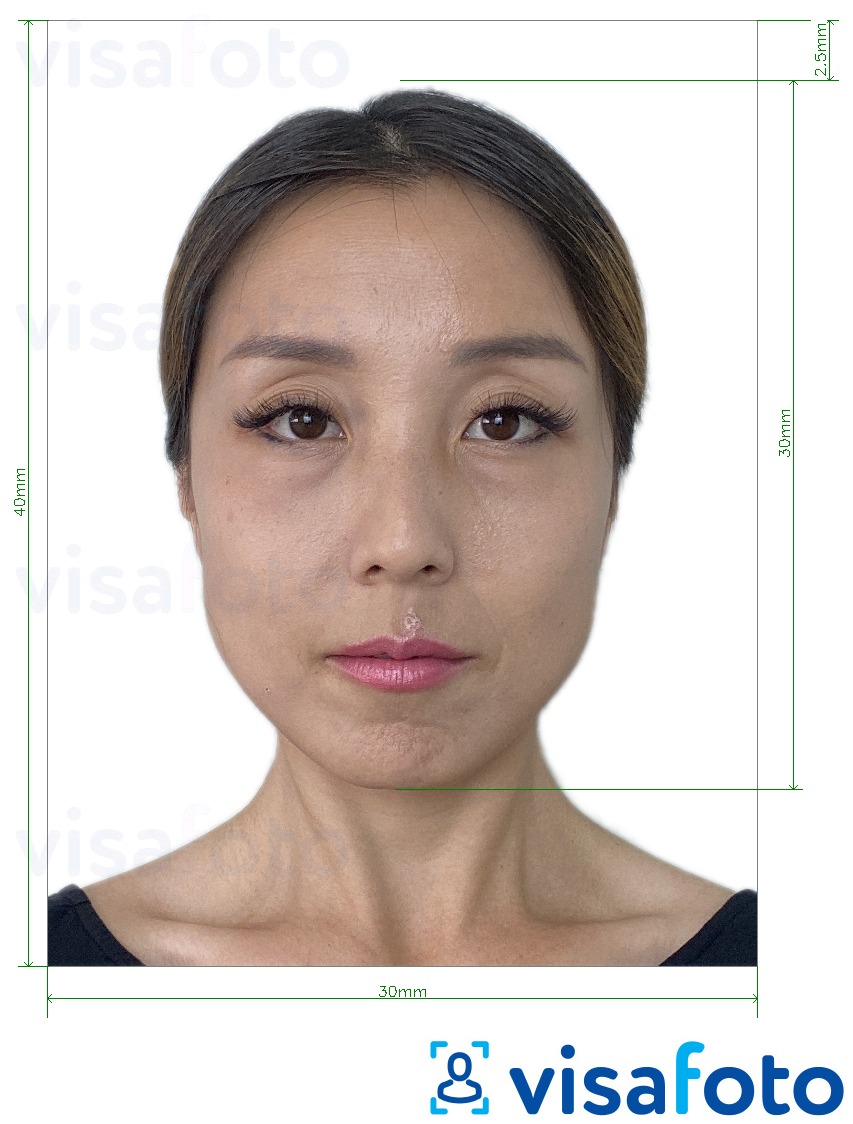 Resume photo dress code
The dress code for resumes in Japan is usually formal, which means a nice pressed shirt and a jacket or blazer, plus even a tie.
Make sure your hair is done well: no need for funky styles, obviously! Make sure your face is not covered by your hair. Some light makeup to make you look more well-kept may be preferable, but no dramatic makeup is necessary.
A thin smile may be useful to make you look non-threatening and professional at the same time.
Take a perfect resume photo online!
One last tip on resume photos: we understand that listing all your achievements and writing your experience to attract future employers is difficult, which is why we'd understand if you want to save your time where you can, such as on your resume photo.
Once you have taken a portrait of yourself in good lighting, and of course, with the right dress code and posing, you can just upload it to our Visafoto tool to get the perfect resume photo, fulfilling all the guidelines we have explained above.
Take an image with a smartphone or camera against any background, upload it here and instantly get a professional photo for your visa, passport or ID.
Source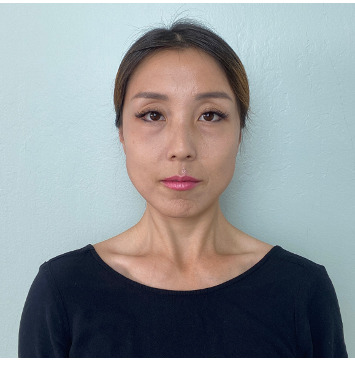 Result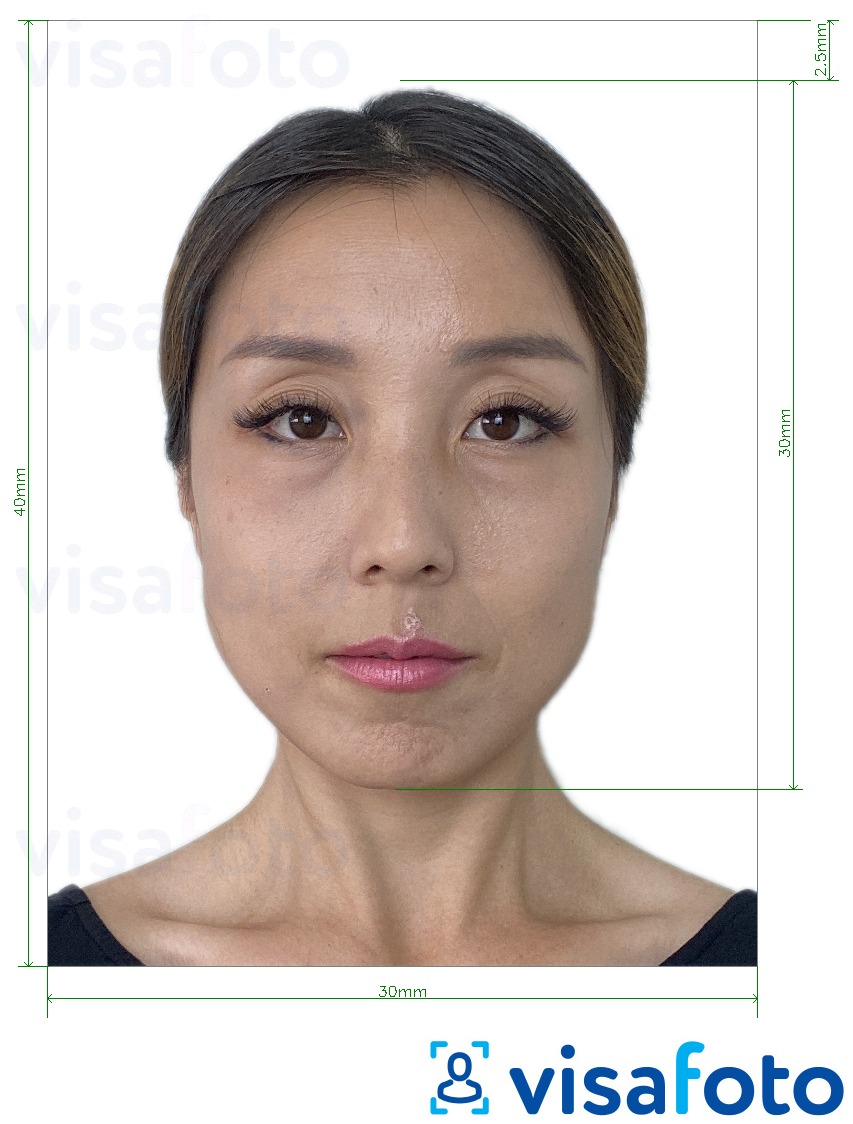 First, take a photo of yours under daylight like this one: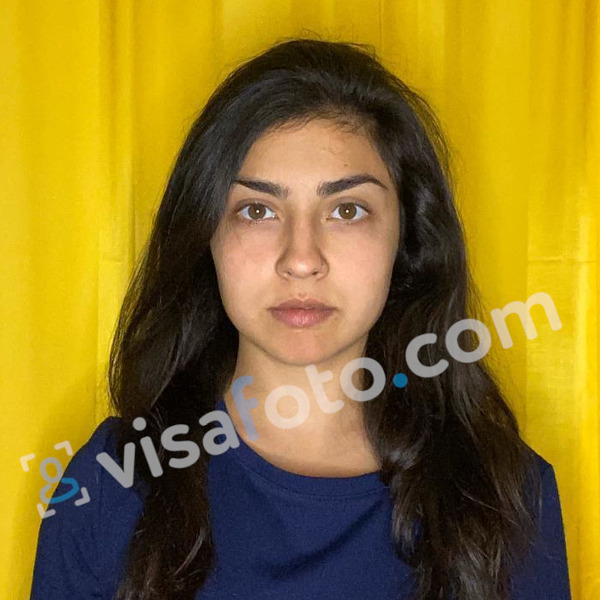 Whether you need your photo printed or in digital format, Visafoto has got your back: your resulting files include a template of photos that's ready to print.
Helpful tips for writing a successful CV
Here are more general tips on how to write a successful CV:
Get a template: this makes writing resumes easier as it takes structuring off your mind;
There is no specific rule about how exactly a Japanese CV should be written by hand or on a computer, but according to the survey, 30% of recruiters prefer a CV written by hand, 10% prefer a typed CV, and 51% have no preference. However, 70% of people who managed to get hired submitted handwritten documents.
If you will fill out the CV by hand, use a black pen;
If you use a computer to write your resume, unify your fonts to make documents more put together, simply bolden or change the size of the texts that you want to emphasize;
As in many other countries, do not leave gaps in your CV unexplained. If 1 or 2 unemployed years go unexplained, recruiters will ask you to account for those years;
If you speak English, indicate this on your CV (if it is not your first language, you can also indicate your TOEFL or TOEIC scores). This will put you in a win-win position;
When sending your documents to the company, do not fold them in half. Use a large envelope and write 履歴書在中 (CV inside) on it. Such envelopes are sold in bookstores or convenience stores;
Last but not least: be confident, but do not oversell!