Japan Visa Photo Online
There are 69 countries whose citizens can enter Japan visa-free for tourism or business purposes. Other foreigners need to apply for a visa in advance.
Among the other documents, you have to present two pictures that comply with the Japanese visa photo requirements.
Table of contents
High-quality photographs are important for the success of obtaining your visa.
Documents required for Japan visa application
To apply for a tourist visa, the applicant must submit:
Passport valid at the time of departure from Japan. The passport must have at least 1 blank page;
A copy of the national ID or internal passport;
Visa application form printed in two copies;
Two photos that comply with Japanese visa picture specifications;
Proof of funds, such as a certificate from the place of work, a certificate of IE or a bank statement. You must provide only original papers with wet stamps;
Schedule of stay (sample);
Round-trip tickets;
Letter explaining the need for multiple visits (If applying for a multiple-entry visa). The letter should be written in free form in English or Japanese;
A copy of the marriage certificate for families.
The other types of visas require different packages of documents.The package may vary depending on your citizenship and the country you apply from.
New Japan E-visa: what an applicant needs to know
Since 2023, Japan has launched an electronic visa system. Citizens and foreign residents of the following countries can obtain a Japanese visa online: Brazil, Cambodia, Canada, Mongolia, Saudi Arabia, Singapore, South Africa, Taiwan, UAE, the UK, and the USA.
To apply for a Japanese e-visa, you will have to provide only a few documents:
Application form, completed online and indicating your personal data and travel itinerary;
A digital identity photo matching the Japanese visa photo parameters;
A valid passport;
Documents proving your financial solvency.
In some cases, you may be asked for additional documentation. All the files must be up to 2 MB in size.
Here you can find a detailed tutorial on Japanese e-visa applications.
Japan visa photo requirements
Photo criteria for a Japanese visa are as follows:
The photo must have been taken a maximum of six months before the trip;
The required Japanese visa photo size is 4.5x4.5 cm (45x45 mm);
The photo must be colored;
The photo must have a light plain background;
The photo corners should not be rounded;
Headdresses, foreign objects, and unnecessary people in the frame are not allowed.
The file format for an online application must be JPG, PNG, GIF, BMP, or HEIC.
Here is an example of a Japanese visa photo: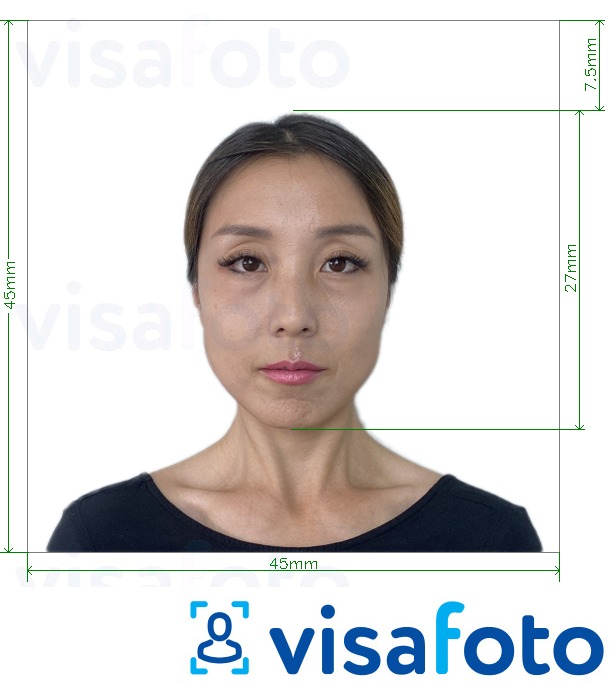 Can I wear glasses in a Japanese visa photo?
Eyeglasses are allowed as long as they do not hide your eyes or distort your facial features. Tinted glasses or glasses with heavy frames and glares are prohibited.
Japanese visa photo tool
What is the most reliable way to get a photo for a Japanese visa application? As the Japan visa application photo size is and different from most passport-sized photographs, it is best to commit this job to specialized online tools. With Visafoto you can take a visa picture from everywhere on the planet!
Take an image with a smartphone or camera against any background, upload it here and instantly get a professional photo for your visa, passport or ID.
Source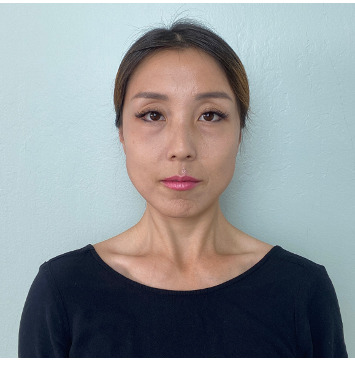 Result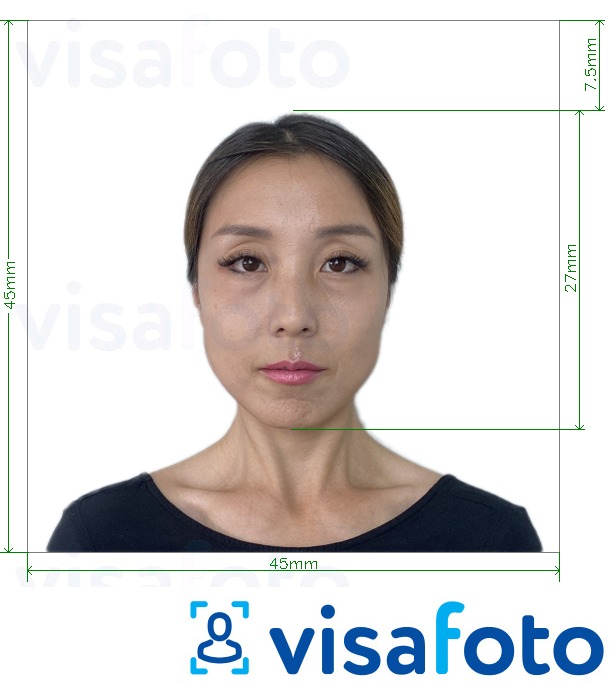 Use our visa photo editor to see the fastest results. Simply upload a full-face shot taken under standard illumination. Visafoto will immediately resize and format it as required, displace the background with plain white and increase the overall image quality. The resulting image will match 100% Japan visa application photo requirements.
First, take a photo of yours under daylight like this one: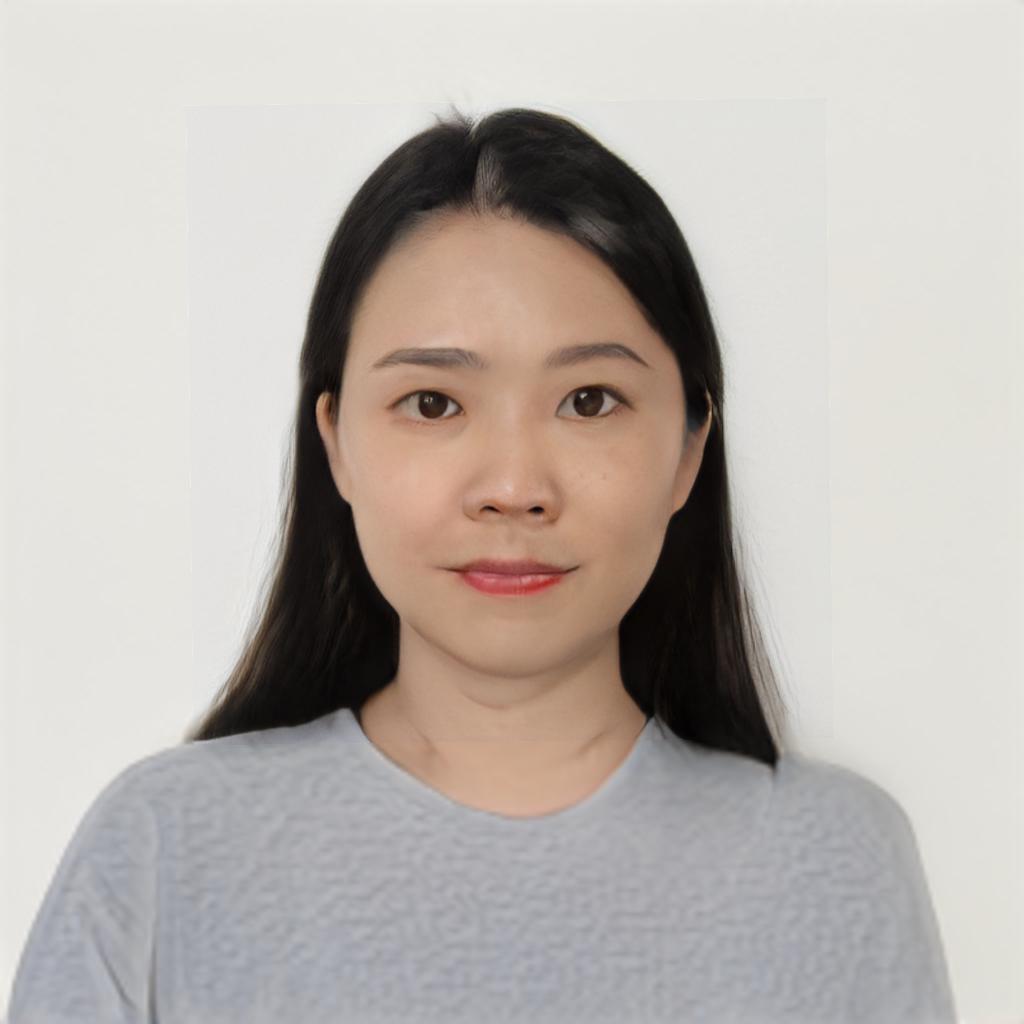 You will have two kinds of photos. A digital one is suitable for e-visa applications and the other one is to print. Here they are:
Japan visa photo: matte or glossy?
You have to provide photographs printed on high-quality matte paper. For e-visa applications, no printouts are required.
What types of Japan visas require photos?
The above information applies to the following types of travel documents:
Japan visitor visa photo
Japan business visa photo
Japan conference visa photo
Japan transit visa photo
Japan medical visa photo
Japan long term stay visa photo
Japan student visa photo
And more
Last update: May 2023
Links