My Number Card in Japan
The Individual Number Card is one of the ways the Japanese government is revolutionizing its bureaucratic processes. Everyone with a residence certificate, including foreigners, is eligible for it.
Table of contents
My Number Card benefits
The Number Card serves its holder in several ways, such as:
As identification for online applications for various administrative procedures;
As a seal registration card, a library card, a health insurance card, and as a multi-purpose card for a wide range of public services;
For various private online transactions;
For obtaining various government documents at convenience stores so that you don't have to go to the city or ward office.
My Number Card application for foreigners
As long as the foreigner holds a valid residence certificate, they can apply for an Individual Number Card the same way as a Japanese citizen.
The Individual Number Card application form is delivered by simplified registered mail to your address.
Online applications
You can start an MY Number Card application online on the official website and submit the following documents:
Application form ID (23-digit numeric code);
Your name for email contact;
Email address.
You can also apply online by scanning the QR code on your form, in which case your application form ID would be entered automatically and cannot be changed.
You will also need to attach a picture for your ID that fulfills specific requirements we will explain below.
Applications by mail
If you prefer to submit your documents in paper form, you can fill out the application and mail it in an enclosed return envelope. Get the envelope materials here.
Then, send it to the address below:
Japan Agency for Local Authority Information Systems
P.O.Box 2, Kawasaki-higashi, Japan Post Co., Ltd., 219-8650
My Number Card processing time
The processing time for these applications is three weeks.
My Number Card renewal
You will get a notification, as is the case with applications. No fee is required for the renewal of the Individual Number Card and the electronic certificate.
If your Application ID is written on the notification, scan the QR code on the right side of the Application ID using your smartphone and apply to renew.
If your Application form ID is not written on the notification, please bring the necessary documents (specified on the notification) to your local municipal office.
My Number Card is lost: what to do?
The card contains important personal information, and while you shouldn't panic, you should act quickly.
You will need to cancel your Individual Number Card. Please call the Individual Number Card Call Center to do so. Additionally, report it missing to the police as soon as possible.
Afterward, please notify your local municipal office and complete the Individual Number Card reissue procedures.
In addition, if you have lost your Notification Card and wish to confirm or verify your Individual Number (My Number), you will need to obtain an Individual Number Card, a copy of your certificate of residence with your Individual Number listed, or a Certificate of Items Stated in Resident Register.
My Number Card photo size
Make sure your My Number Card photo fulfills the following criteria:
For online applications
File Size: 20KB – 7MB
Pixel Size: 480 – 6000 pixel width, 480 – 6000 pixel height
It must also follow these requirements:
File Type: jpeg
Color Mode: RGB Color (other modes such as CMYK not accepted)
For mail applications
4.5cm (length) x 3.5cm (width)
Other general My Number Card photo requirements
The picture must be taken within the last 6 months;
The potrait must be in front view, with no headgear (except for religious), and a plain white or off-white background;
Black and white photographs are allowed.
Here is an example: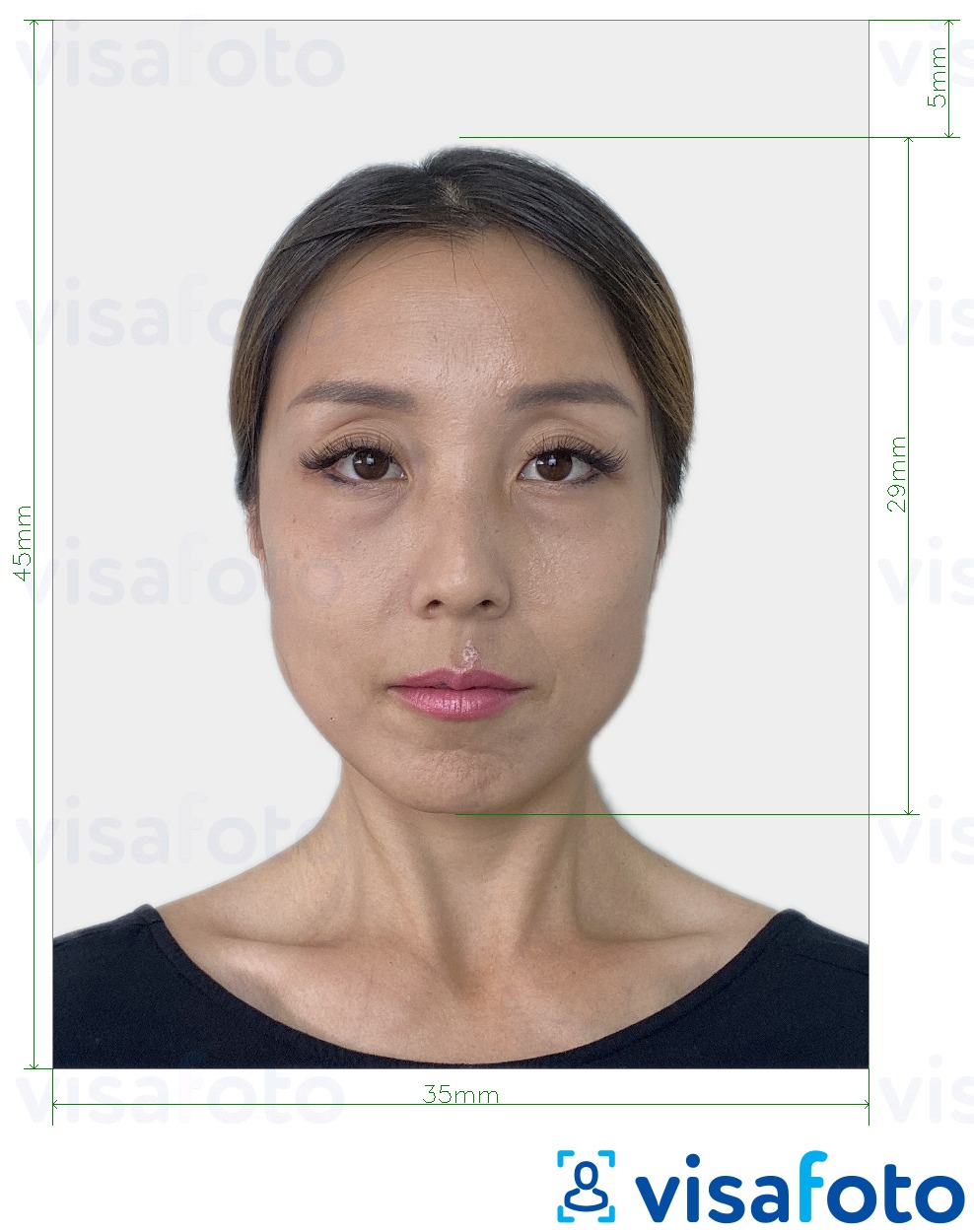 Your pictures must fulfill the mentioned requirements, or it may be rejected. To ensure that, you can trust the professionals at Visafoto to get a photo instantly and save a trip to photo studios or photo booths.
Take an image with a smartphone or camera against any background, upload it here and instantly get a professional photo for your visa, passport or ID.
Source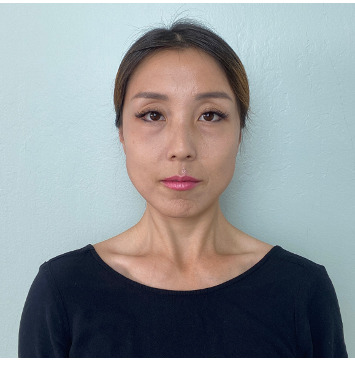 Result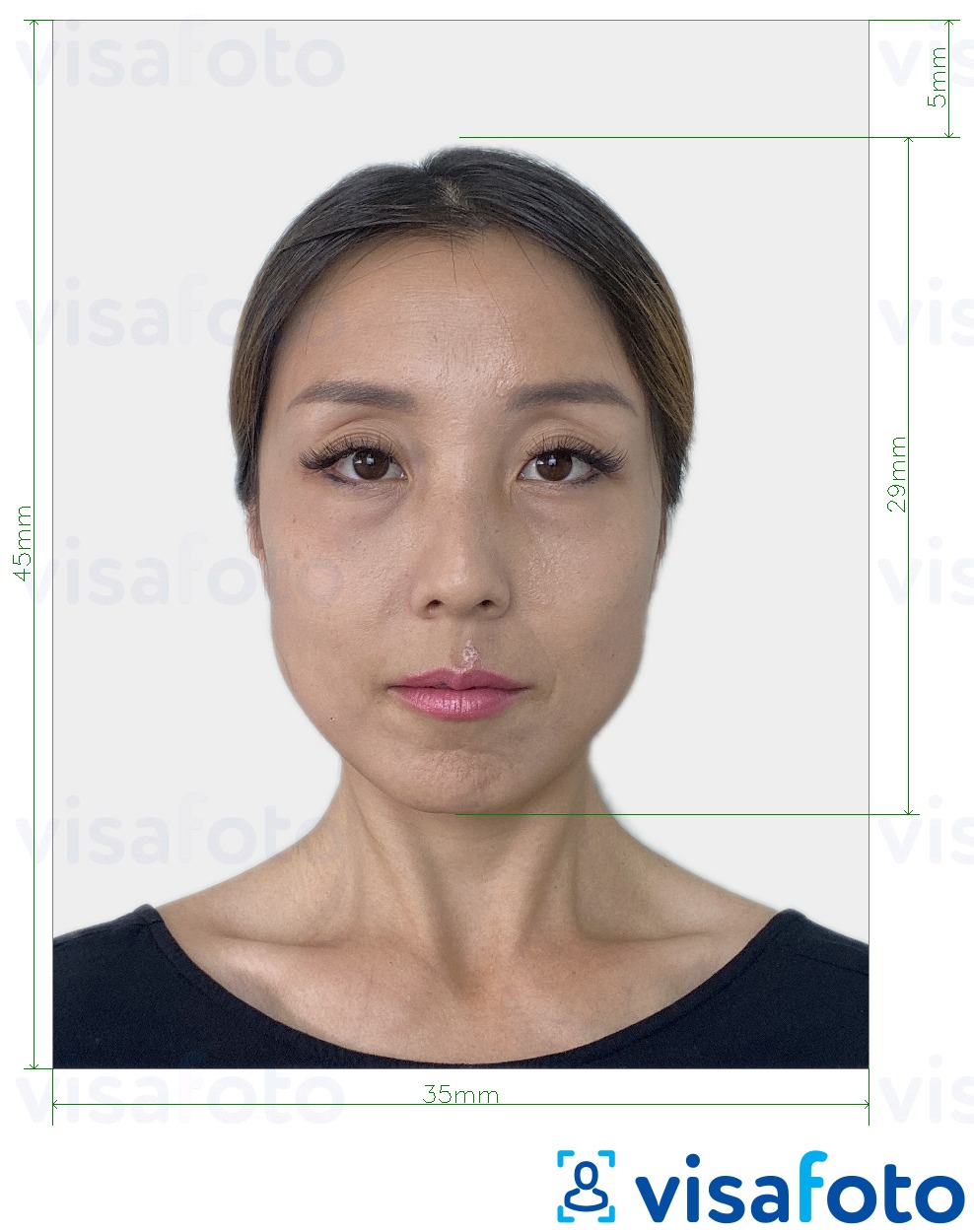 Just take a picture following the guidelines above. Visafoto will take care of the technicalities, from the background, sizing, and dimensions, to fixing red-eye and head tilt.
Take an image with a smartphone or camera against any background, upload it here, and instantly get a professional photo for your visa, passport, or ID.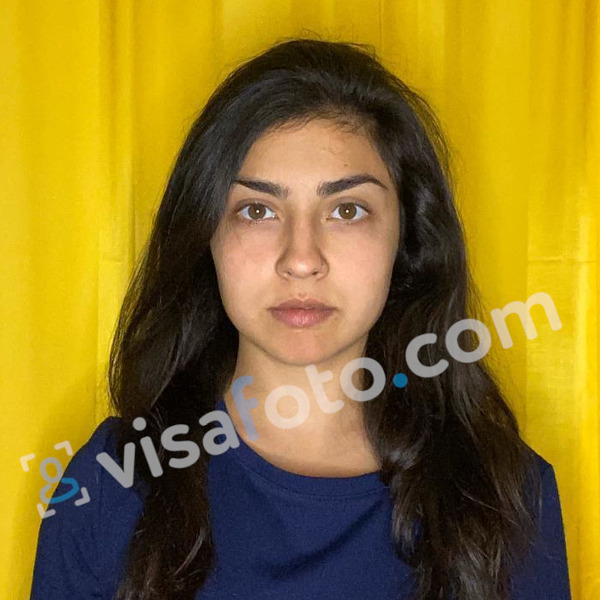 You will not only get a digital file of your single photo but also a template of photos ready for printing, so you can just print your pictures and have them used for your application.