Visa to Japan for Indian Tourists
An international cultural powerhouse, Japan attracts tourists from around the world. If you're an Indian citizen looking to experience Japan, this is an article for you to get started.
Table of contents
Japan tourist visa requirements for Indian citizens
As is the case for other foreign citizens, Indian tourists looking to visit Japan must prove their identity, their travel purpose (that is, for tourism, not to migrate, work, or other purposes), and their financial ability to support themselves during their travels in Japan. You must also prove that you intend to return to your home country and are of good character and health.
To prove this, you will be asked to provide some documents, which we will explain further in the article.
How to apply for a Japan visa from India?
To get a Japanese visa in India, you must apply through VFS Global. To do so, follow the steps below:
Get your visa application form on the VFS Global website;
Gather the required documents;
Book an appointment at VFS Global;
Pay your visa application fee;
Attend your visa appointment;
Collect your passport and visa.
What documents are required for Japan tourist visa application from India
Here are the documents necessary to submit to obtain a tourist visa to Japan:
A valid Passport (with more than two blank pages) and any old passports, if any;
Photocopy of the biodata page of the current passport (first and last page);
A filled and signed Visa Application Form;
Cover letter stating the purpose of visit and itinerary;
One photograph fulfilling requirements;
Hotel bookings and daily itinerary;
Reservation certificate;
Latest Income Tax Return
If the applicant is Student / Dependant:

Consent from the parents/spouse
Latest Income Tax Return for parents/spouse (in case i income tax is not available, submit bank statement of last 6 months)

Proof of relationship, in case the applicant is accompanied by any dependant, such as a passport copy or marriage certificate;
Birth certificate.
Japanese visa photo requirements
Make sure that your photo fulfills the following requirements:
The image size is 35 by 45 mm;
The photo cannot be older than 6 months;
The image must have adequate brightness and contrast and show natural skin tone;
It should offer a close-up of the head and (partial) shoulders;
Your head must be looking straight forward, centered with a neutral expression, in sharp focus, and clear with no ink marks/creases/lines;
The face should occupy 80% of the photo;
The eyes must be open, and no hair obscure the face;
Glasses are not allowed;
Head coverings, hair, head-dress or facial ornaments should not obscure the face;
The photo must have a plain white background with no other people or objects in the picture;
The lighting must be uniform with no shadows on the face or behind;
Photos should not have red eyes.
Here is an example of a Japanese visa photo:
Online visa photo converter
To ensure your photo fulfills the above mentioned requirements, you may trust this task with a professional online visa photo editor. Visafoto has been making photos for visas, passports, and other documents since 2013, and it can also take care of your Japanese tourist visa application photo!
Simply follow the posing and dress code instructions explained in the requirements listed above, take a portrait picture with decent lighting and any background, and then upload it to our tool below.
Take an image with a smartphone or camera against any background, upload it here and instantly get a professional photo for your visa, passport, or ID.
Visafoto will then adjust the parameters according to the Japanese tourist visa requirements, such as size, background color, and proportions, even down to the subtler things such as head tilt and improve the overall quality of the image.
Besides a digital photo fit for online applications, you will also get a template of four pictures ready for printing.
Take an image with a smartphone or camera against any background, upload it here and instantly get a professional photo for your visa, passport or ID.
Source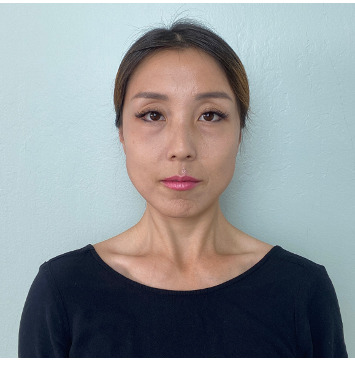 Result
First, take a photo of yours under daylight like this one: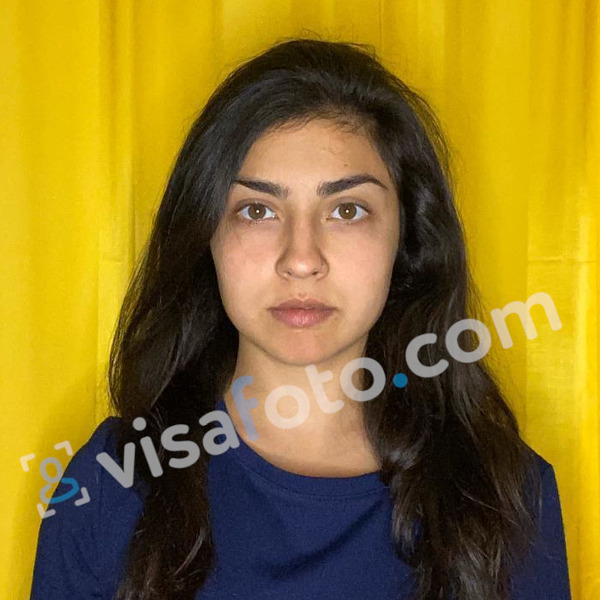 You will have two kinds of photos. A digital one is suitable for e-visa applications and the other one is to print. Here they are:
How long is the Japan visa valid for Indians?
The Japanese tourist visa validity is usually 90 days or three months.
How much does the Japan tourist visa cost for Indians?
The Japanese visa fee for Indian citizens is INR 550, both for single and multiple entries.