Japanese-Language Proficiency Test (JLPT)
People are now more mobile than ever and may take up studies or employment in foreign countries. Japan is one country that may be popular among people worldwide for these purposes. In general, programs based on national languages may require a language proficiency certification. Below we will talk about JLPT: the only international exam for Japanese language proficiency.
Table of contents
What is the Japanese-Language Proficiency Test
The JLPT is a standardized test for Japanese language proficiency for non-native Japanese speakers. If you're similar to tests like IELTS and TOEFL for English or DILF/DELF/DALF for French, then you're not a stranger to this system.
The JLPT tests language knowledge, reading, and listening ability. It has five levels of difficulty.
What do you need the JLPT for?
As we have already mentioned, such standardized language tests are usually a prerequisite for study and employment in specific countries. The JLPT is used for the following:
As a criterion for the Japanese Point-based Preferential Immigration Treatment System for Highly Skilled Foreign Professionals. Based on their JLPT level, the applicant gets points that may benefit them in the immigration process;
As a prerequisite for foreign medical professionals to get licensed in Japan;
As a requirement for nurse/caregiver candidates under the Economic Partnership Agreement (EPA);
To give an exemption from the Japanese language section of the middle school equivalency examination;
As a replacement equivalent of the Examination for Japanese University Admission for foreign students applying to Japanese universities.
Where can you take a JLPT?
You can pass the JLPT in Japan or a number of countries worldwide. See the complete list on the official site here. It is usually available in the capitals. In the case of some large countries with high demand and close ties to Japan, you can also take JLPT in some major cities.
How can you register to take JLPT?
The application method depends on where you are taking your test, so contact your local institution as linked above to find out how you can register.
Here are the steps of JLPT application process:
Starting in early February of a given year, you can find out the dates of the first test in July. For the second test in December, the dates are available in July. See and pick your dates;
Register for MyJLPT online. For July tests, registration is open from the middle of March. For December tests: middle of August;
Apply and pay for your test, available at the end of each registration opening month;
In the middle of the month before your testing month, receive your test voucher.
After this process, take your test as registered and receive the results.
JLPT application requirements
To apply for your JLPT, you must fill out an application form with your personal data and examination dates and upload a valid identifying picture. See the photo requirements below.
JLPT application photo requirements
The picture you use to apply for JLPT has to fulfill these technical requirements:
The size must be 640 x 480 to 1600 x 1200 pixels;
The file size must be up to 2 MB;
The file format must be JPEG.
This picture will be printed onto your test voucher and certificates, so make sure to check your picture against these general criteria:
The image must have adequate brightness and contrast and show natural skin tone;
It should show a close-up of the head and (partial) shoulders;
Your head must be looking straight forward, centered with a neutral expression, and in sharp focus;
The eyes must be open and no hair obscuring the face;
Head coverings, hair, head-dress or facial ornaments should not obscure the face;
The photo must not have other people or objects;
The lighting must be uniform with no shadows on the face or behind;
Portraits should not have red eyes.
Here is an example: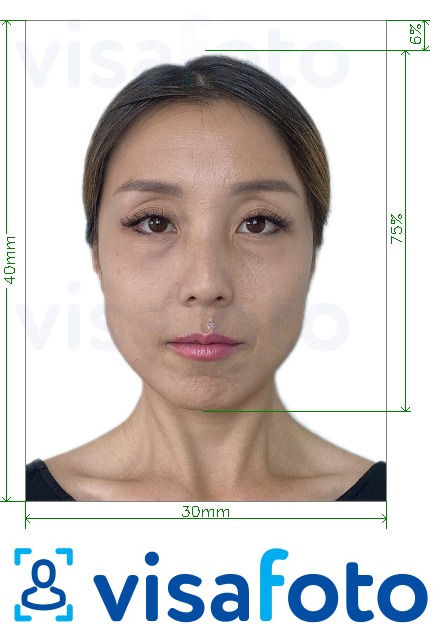 Focus on practicing for your JLPT, and let professionals handle your application photo to ensure your application goes smoothly without a hitch on the photo side of things.
Using Visafoto, an online photo editor that has been adjusting photographs for various documents worldwide since 2013, you can easily make a compliant photo online. It will make sure your photo fulfills all the requirements needed.
Just take a picture of yourself following the guidelines stated above. Don't worry about the size, background, positions, and proportions: Visafoto will handle the technicalities.
Take an image with a smartphone or camera against any background, upload it here and instantly get a professional photo for your visa, passport or ID.
Source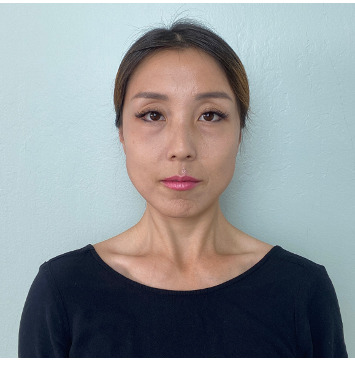 Result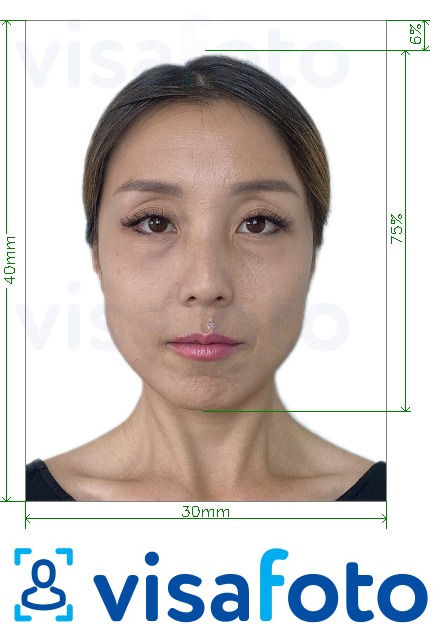 Take an image with a smartphone or camera against any background, upload it here, and instantly get a professional photo for your visa, passport, or ID.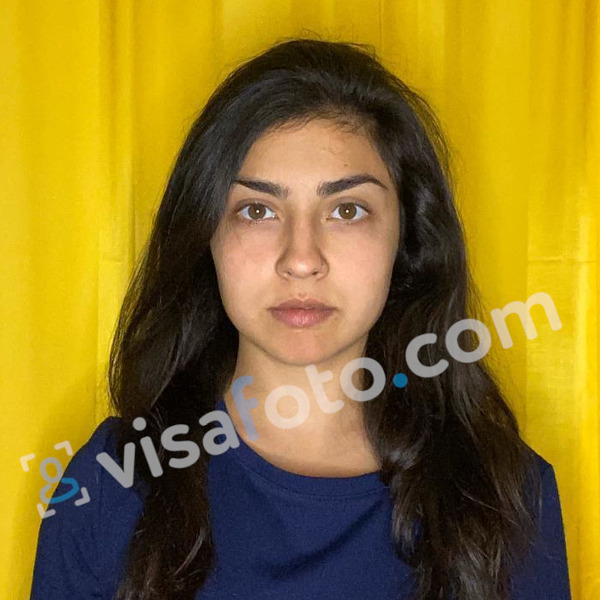 You will not only get a digital file of your single photo but also a template of photos ready for printing, so you can just print your pictures and have them used for your application.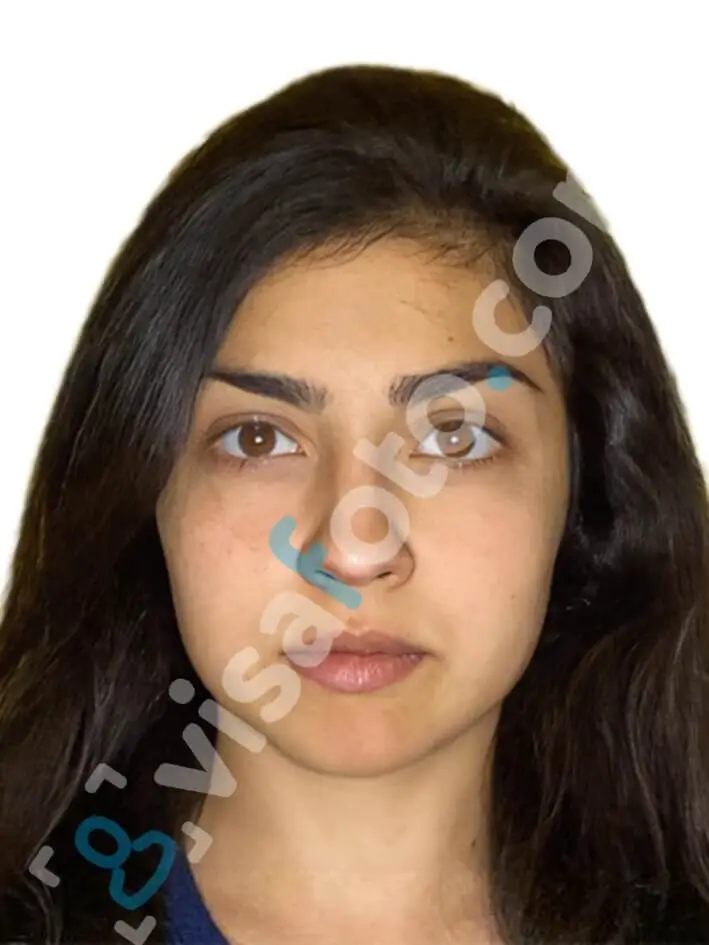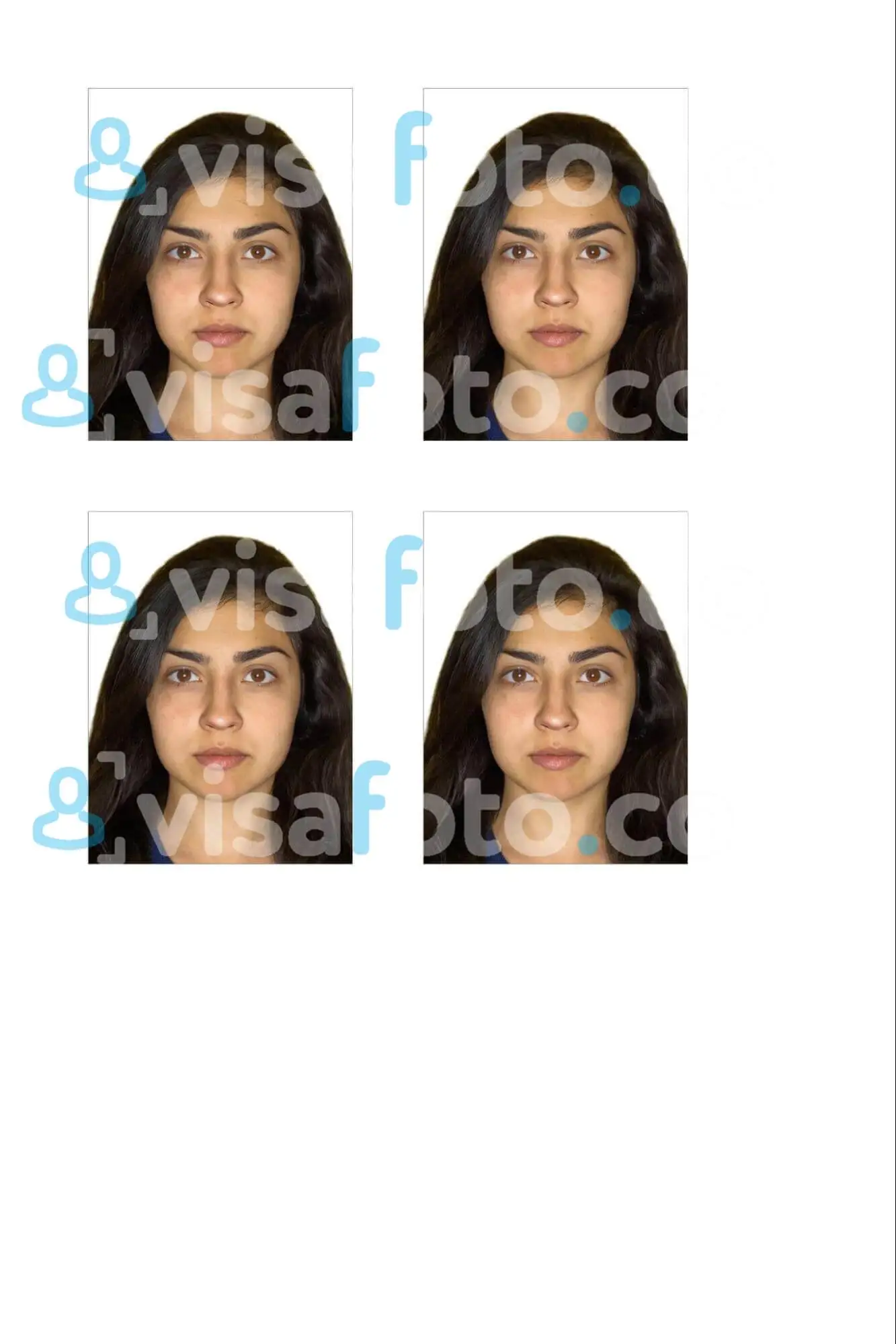 Train yourself to take the JLPT
The official JLPT site has sample questions you can use to practice here. Other than that, there are other online resources if you run out of questions on the JLPT site and still want to practice. However, starting at the official source is recommended, as it will likely give you a more accurate picture of the test you will take so you can target what you need to improve more accurately!