Malaysia E-Visa Guide
Malaysia is a country that attracts millions of tourists every year due to its vibrant culture, diverse landscapes, and delicious cuisine. Recently, traveling to Malaysia has become even more convenient than ever before because now you can get any type of Malaysian visa online without a visit to the consulate. This instruction aims to provide the essential information needed.
Table of contents
Countries eligible to apply for Malaysian visa online
The countries whose nationals need a visa to enter Malaysia and can apply for it online are the following:
Afghanistan (VDR)
Angola
Bangladesh
Bhutan
Burkina Faso
Burundi
Cameroon
Central African Republic
China
Colombia
Congo Democratic Republic
Congo Republic
Djibouti
Equatorial Guinea
Eritrea
Ethiopia
Ghana
Guinea-Bissau
Hong Kong (C.I/D.I)
India
Ivory Coast
Kosovo
Liberia
Mali
Montenegro
Mozambique
Myanmar
Nepal
Nigeria
Niger
Pakistan
Rwanda
Serbia
Sri Lanka
Countries eligible to apply for the e-visa for study, medical, and work purposes are:
Afghanistan
Albania
Angola
Argentina
Armenia
Austria
Azerbaijan
Bahrain
Bangladesh
Belarus
Belgium
Benin
Bhutan
Bolivia
Bosnia-Herzegovina
Brazil
Bulgaria
Burkina Faso
Burundi
Cambodia
Cameroon
Cape Verde
Central African Republic
Chad
Chile
China
Colombia
Comoros
Congo
Congo
Costa Rica
Croatia
Cuba
Czech Republic
Denmark
Djibouti
Egypt
El Salvador
Equatorial Guinea
Eritrea
Estonia
Ethiopia
Finland
France
Gabon
Georgia
Jerman
Ghana
Greece
Guatemala
Guinea
Haiti
Honduras
Hong Kong
Hungary
Iceland
India
Indonesia
Iran
Iraq
Itali
Ivory Coast
Japan
Jordan
Kazakhstan
Kyrgyzstan
Kuwait
Republic of Kyrgyz
Laos
Latvia
Lebanon
Liberia
Libya
Lithuania
Luxembourg
Macao SAR
Macedonia
Madagascar
Moldova
Mali
Mauritania
Mexico
Monaco
Mongolia
Montenegro
Maghribi
Mozambique
Myanmar
Nepal
Nicaragua
Niger
Nigeria
Norway
Oman
Pakistan
Palestine
Panama
Paraguay
Peru
Philippines
Poland
Portugal
Qatar
Romania
Russia
Rwanda
Sao Tome and Principe
Saudi Arabia
Serbia
Sinegal
Slovakia
Slovenia
Somalia
South Korea
Spain
Sri Lanka
Suriname
Sweden
Syria
Tajikistan
Taiwan
Thailand
Togo
Tunisia
Turki
Turkmenistan
Ukraine
UAE
USA
Uruguay
Uzbekistan
Vatican City
Venezuela
Vietnam
Yemen
Israel and North Korea are the countries whose citizens can only obtain a Malaysian visa in person at the consulate.
In addition, getting an e-visa while in Malaysia is impossible: you must be outside the country.
Malaysia e-visa types
In general, Malaysian visas are issued for the following purposes:
Tourism (social visit);
Study;
Work (Expatriate and Foreign Worker categories);
Medical care under Malaysia Healthcare Travellers Programme (MHTP).
The first three purposes are covered under the "General" e-visa type.
Malaysia e-visa application process
Follow these steps to apply for your Malaysian e-visa:
Visit the official e-visa platform. Click "I'm new" for first-time applicants or "Returning applicant" if you've applied before;
Fill out the application form and upload the required documents;
Pay the visa application fee;
Wait for your application to be processed and receive your visa;
Print your e-visa to be shown to border authorities.
Documents required for Malaysia e-visa application
The documents required to apply for a general Malaysian e-visa are as follows:
Digital passport-sized photo matching the Malaysian visa photo criteria;
Passport biodata page with passport validity of more than six (6) months from travel date to Malaysia;
Confirmed return flight booking (if needed);
Birth certificate for minor applicants;
For student and work visas: visa approval letter issued by the relevant authorities in Malaysia;
Proof of accommodation;
Other supporting documents.
Malaysia e-visa photo size and requirements
To be accepted, your digital photo for Malaysian e-visa must meet the following specification:
The required Malaysia visa photo size is 35mm wide by 50mm high;
You must be looking straight into the, with a neutral expression;
No headgear, except for religious ones like the hijab, is allowed. However, it may not obscure your face;
You may wear glasses, but they must not obscure the face;
The photo must be of decent quality so you may be easily recognized: good contrast and lighting, clear, not blurred, not pixelated, no scanned photos;
Your photo must not be older than six months;
The background must be plain white with no shadows nor extraneous objects;
The photo must not have borders;
The photo must show the shoulder up to the crown.
Here is an example of a Malaysia evisa photo: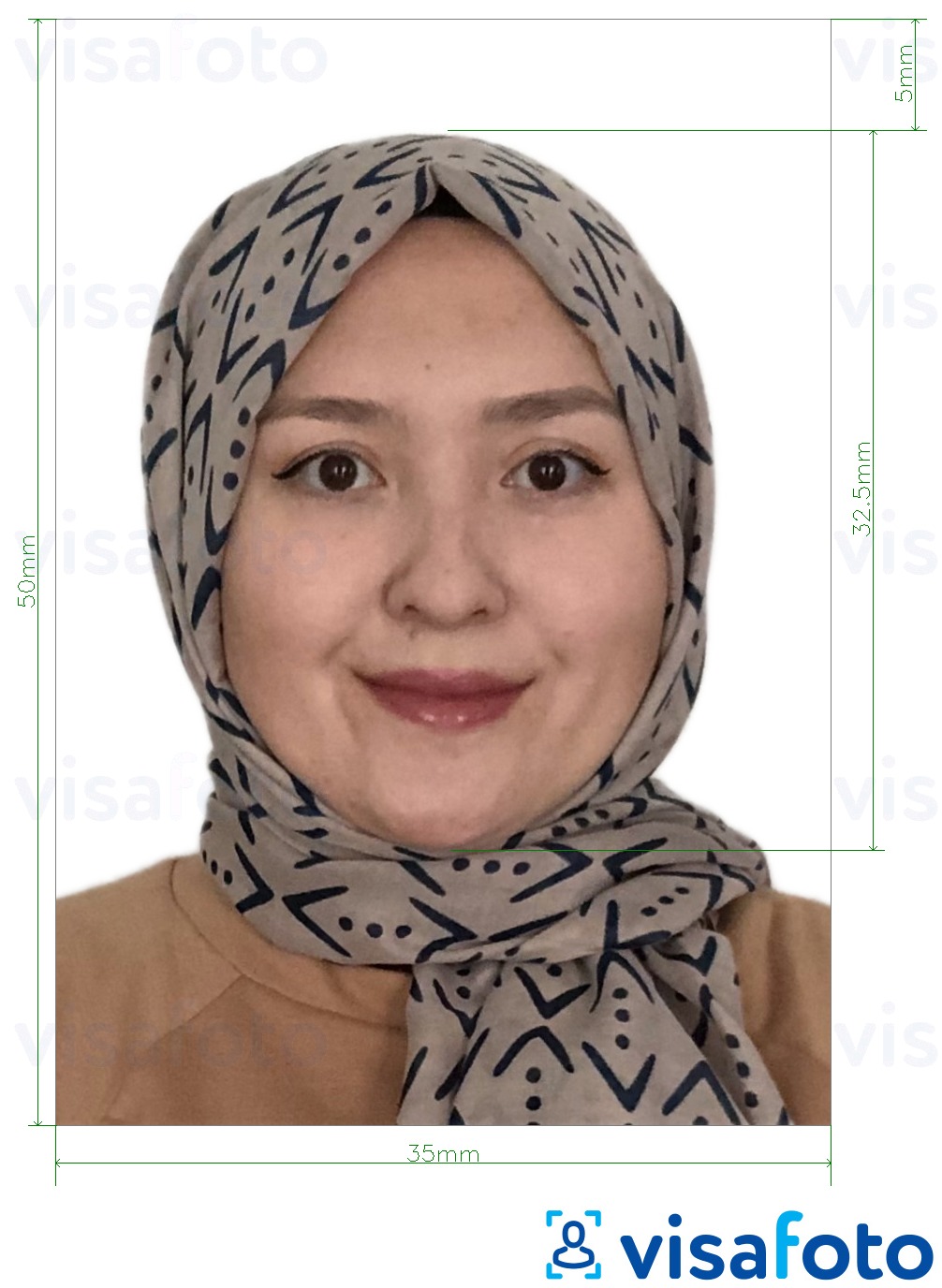 Get a digital Malaysian visa photo online!
To ensure your photo fulfills the requirements we mentioned above, you may trust this task to professional online visa photo editors. Visafoto has been processing photos for visas, passports, and other documents since 2013, and it can also take care of your Malaysian e-visa application photo!
Simply follow the posing and dress code instructions explained in the requirements listed above, take a portrait picture in decent lighting, with any background, then upload it to our tool below.
Take an image with a smartphone or camera against any background, upload it here, and instantly get a professional photo for your visa, passport, or ID.
Visafoto will then adjust the parameters according to the Malaysian electronic visa requirements, such as size, background color, and proportions, even down to the subtler things, such as head tilt, and improve the overall image quality.
Take an image with a smartphone or camera against any background, upload it here and instantly get a professional photo for your visa, passport or ID.
Source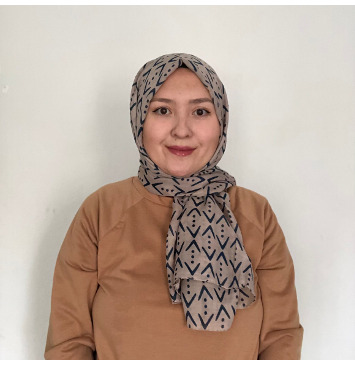 Result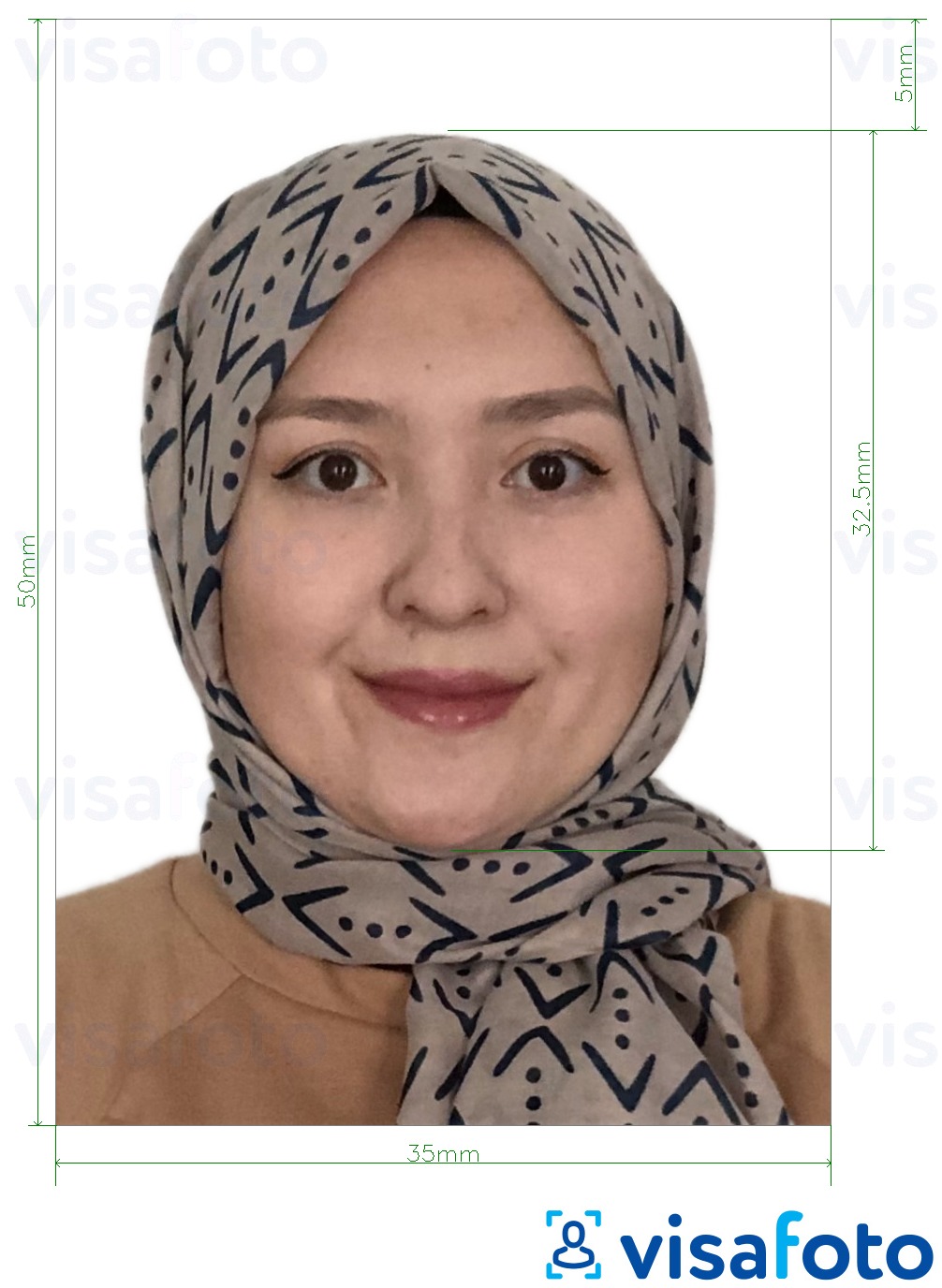 First, take a photo of yours like this one: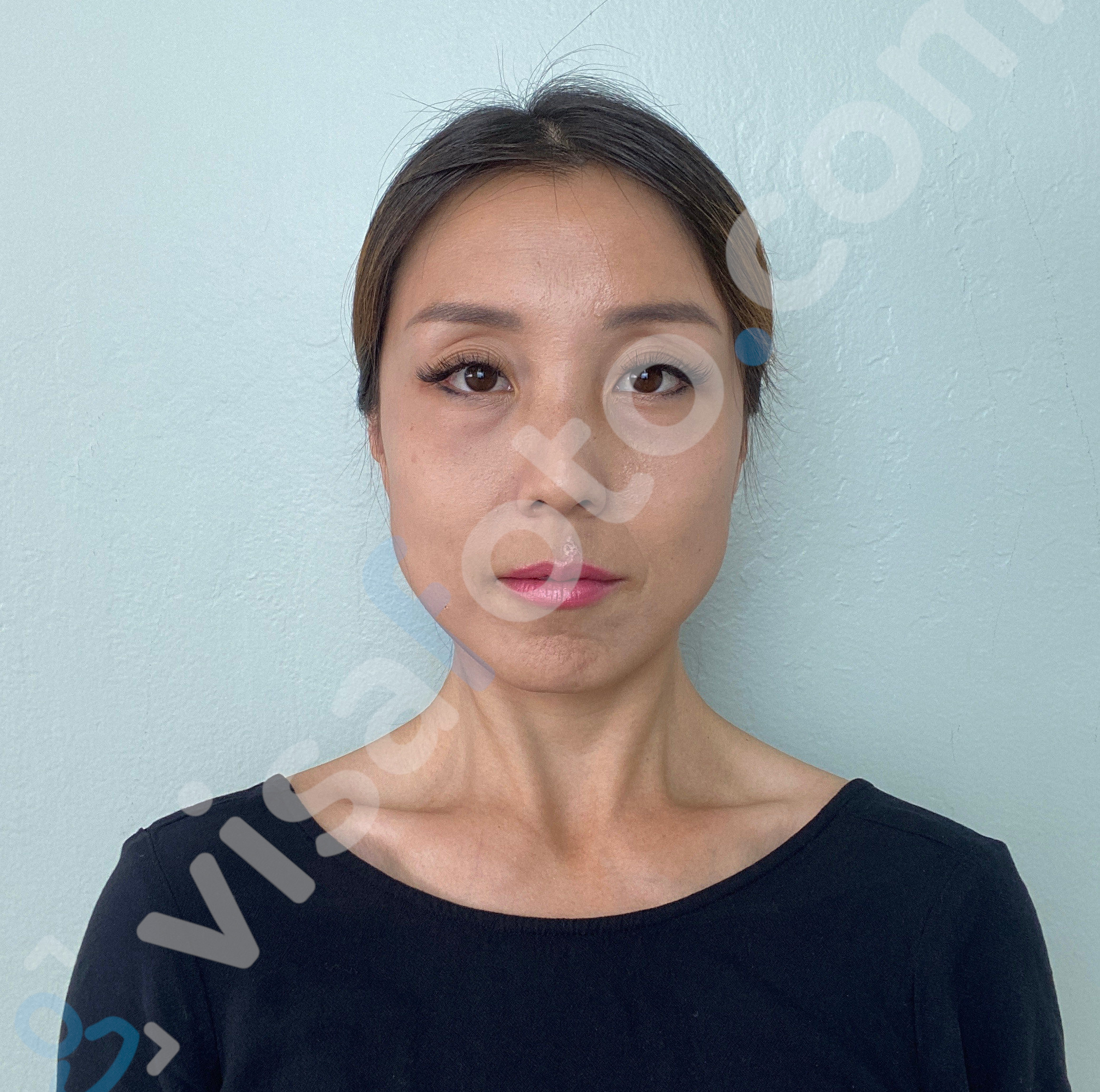 You will have two types of photos. Digital photography is suitable for electronic applications, while the other is designed for printing.
Malaysia e-visa costs
The processing fee for Malaysian e-visas is RM 105. This does not include the service charge from the financial service provider.
Malaysia e-visa validity
The validity of your e-visa can also vary from the country you come from, especially for the tourist e-visa.
As a rule, a single-entry tourist visa is valid for three months from the issuance date. If you do not enter the country in time, you must reapply for a new visa.
A multiple-entry visa, which you can get for business, medical treatment, wedding tourism, or the Fly and Cruise program, is issued for 3 or 6 months.
How long does it take to get a Malaysian e-visa?
The Malaysian visa processing time usually takes two working days. So that unplanned delays do not hamper you, Malay officials recommend applying for a visa two weeks before your planned trip.
How to check the e-visa status online?
To check your Malaysian visa application status, log in to your account on malaysiavisa.imi.gov.my and study your application details on the screen it provides.
Malaysia e-visa rejection reasons
Here are a few reasons a Malaysian e-visa application can be rejected:
Documents are not uploaded in a proper format;
Low-quality document scans;
Photos do not comply with the requirements;
Incorrect data;
Unconfirmed air tickets;
Accommodation doesn't cover the entire stay in Malaysia;
The applicant fails to upload or re-upload documents as requested;
The applicant fails to confirm the interview session (if applicable) within 5 days after the requested date.
In some cases, you can be invited to the interview at the Malaysian consulate.