Malaysian visa photo
Citizens of most countries do not need a Malaysian visa if the stay in the country does not exceed 30 days. But for long-term visits, foreigners must apply for a visa.
Along with the application form, you must provide a photograph.
Table of contents
Photos that do not qualify for Malaysian visa application photo requirements may be rejected.
Documents required for Malaysian visa application
To obtain a tourist visa that gives the right to stay in Malaysia for more than 30 days, you must collect the following documents:
passport;
tickets with exact dates of entry into and exit from the country;
copies of the national ID;
a questionnaire completed in English;
two color photographs matching photo requirements for a Malaysian visa;
hotel reservation;
confirmation of the availability of a certain amount of money, at the rate of 100 USD per person for the day of stay in the country.
The list of required documents may differ depending on visa type or your citizenship.
Malaysian E-Visa application
Since 2016, the Malaysian e-Visa is available to nationals of India, China, Sri Lanka, Nepal, Myanmar, Bhutan, Serbia, Bangladesh, Pakistan and Montenegro. All visa applications are reviewed by the Government of Malaysia.
The e-Visa is valid for 90 days after being issued. Upon entry, the visa is valid to stay in Malaysia for a maximum of 30 days.
E-Visa applications can be made at the eVisaPortal. The following documents are required:
Passport data;
Return flight ticket;
Birth Certificate (for minors);
Digital Malaysia visa picture.
How to apply for a Malaysian eNTRI visa?
In March 2017, the Malaysian government introduced eNTRI (Electronic Travel Registration): an electronic visa system that allows travelers to come to Malaysia for up to 15 days. The eNTRI electronic visa is only available to Chinese and Indian citizens.
After completing the application form and paying the fee, applicants receive the visa by email.
This document must be printed out and presented upon arrival in Malaysia.
Documents required for Malaysian eNTRI application:
Passport with at least 6 months validity;
Credit/Debit card or PayPal account to pay the fee;
A scan of the main page of a passport
Travel itinerary
Return ticket with e-ticket number (for Indian citizens who want to apply online)
Hotel reservation or invitation
Birth certificates of minor children (if applicable)
Digital Malaysian visa photo
Malaysian visa photo requirements
Requirements for photographs for a visa to Malaysia are:
Photo size for a Malaysian visa application should be 35 x 50 mm;
The face size should be 70% of the photo and height from 2.5 cm to 3.0 cm.
The Malaysian digital photo resolution should be 600 DPI.
The digital Malaysian visa photo size should be from 10 to 350 KB.
The photo must be in color;
The photo must have a plain light background;
Here is an example of a Malaysia evisa photo: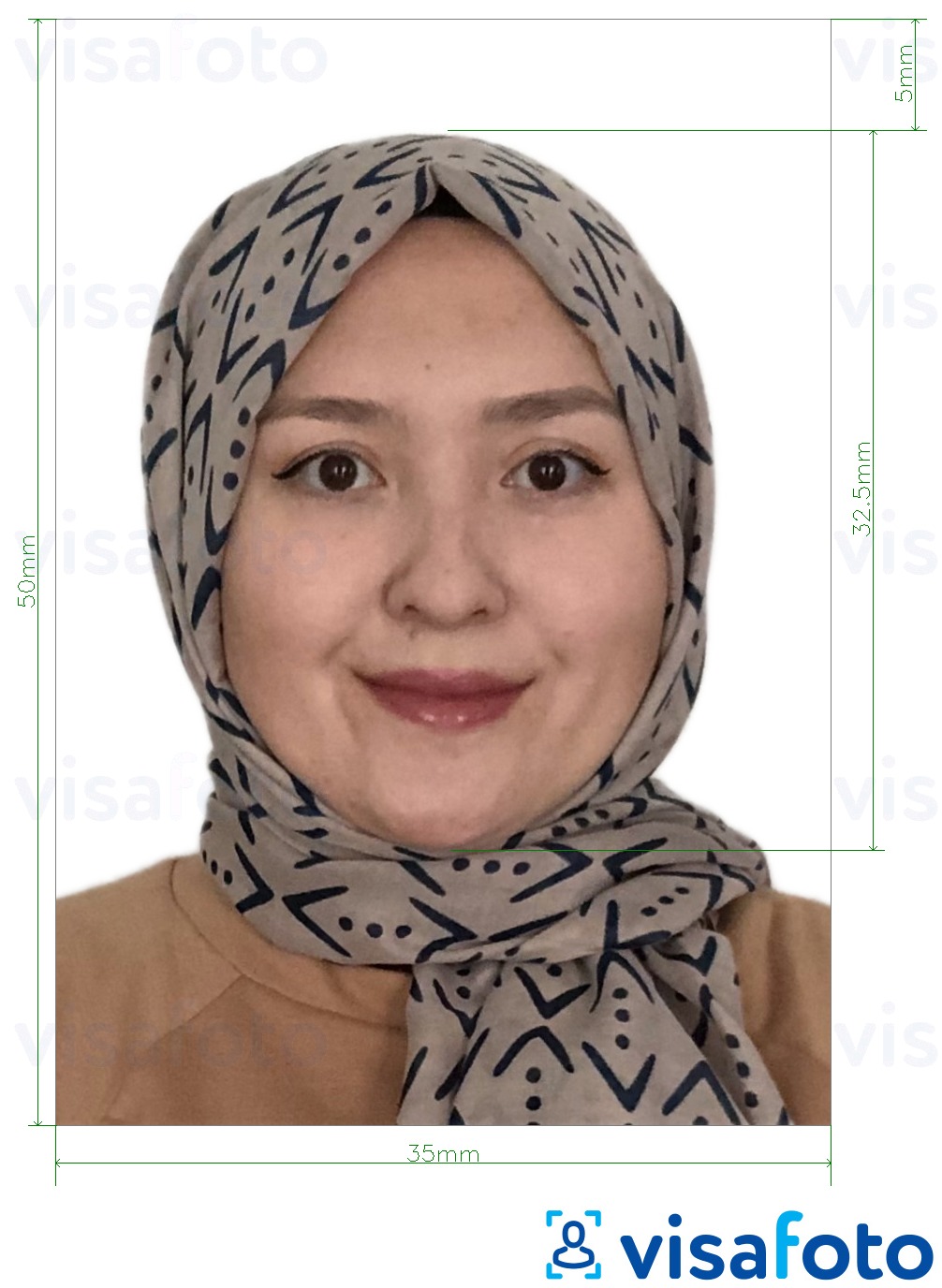 Can I wear glasses in the Malaysian visa photo?
It is strictly forbidden to be photographed with dark glasses. It is allowed to wear transparent glasses, but on the condition that the applicant wears them constantly for medical reasons. But the frame of the glasses cannot be wide, so as not to even partially close the eyes.
Malaysian visa photo: matte or glossy?
The photo must be printed on matte paper.
Malaysian visa photo tool
What's the best way to take a photo for a Malaysian visa application? Provided that the Malaysian visa application photo size is specific and different from most passport-sized photos, it is better to trust this job to specialized online tools. With Visafoto you can take a photo for a Malaysian visa from any point in the world!
Take an image with a smartphone or camera against any background, upload it here and instantly get a professional photo for your visa, passport or ID.
Source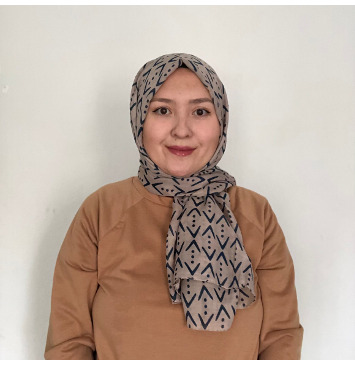 Result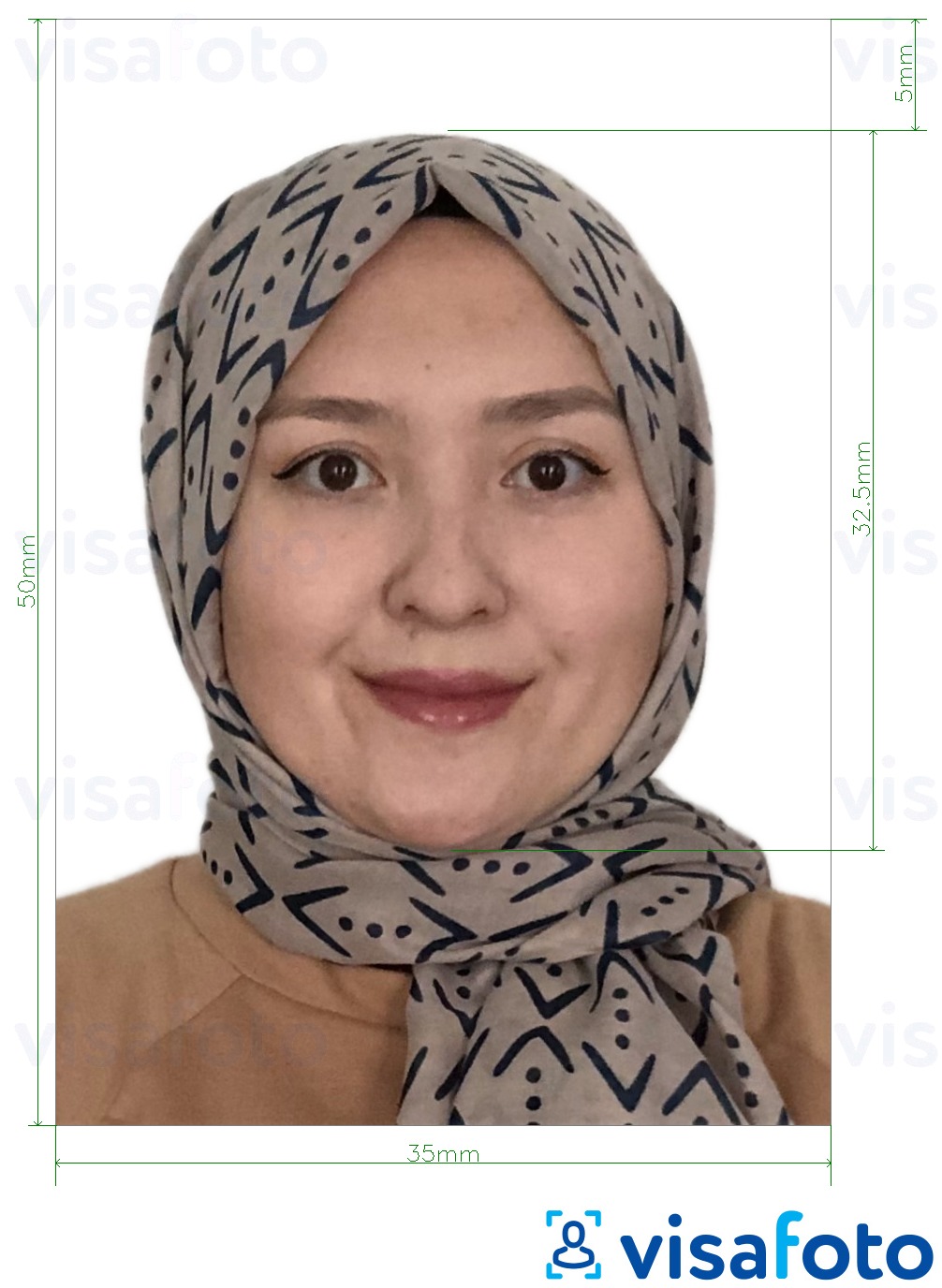 Use our Malaysian visa photo tool online to obtain the quickest results. Only upload a full-face shot taken in needed lighting. Visafoto will immediately resize and format it as needed, replace the background with plain white and improve the overall image quality. The resulting image will be 100% compliant with the photo requirements for a Malaysian visa.
First, take a photo of yours like this one: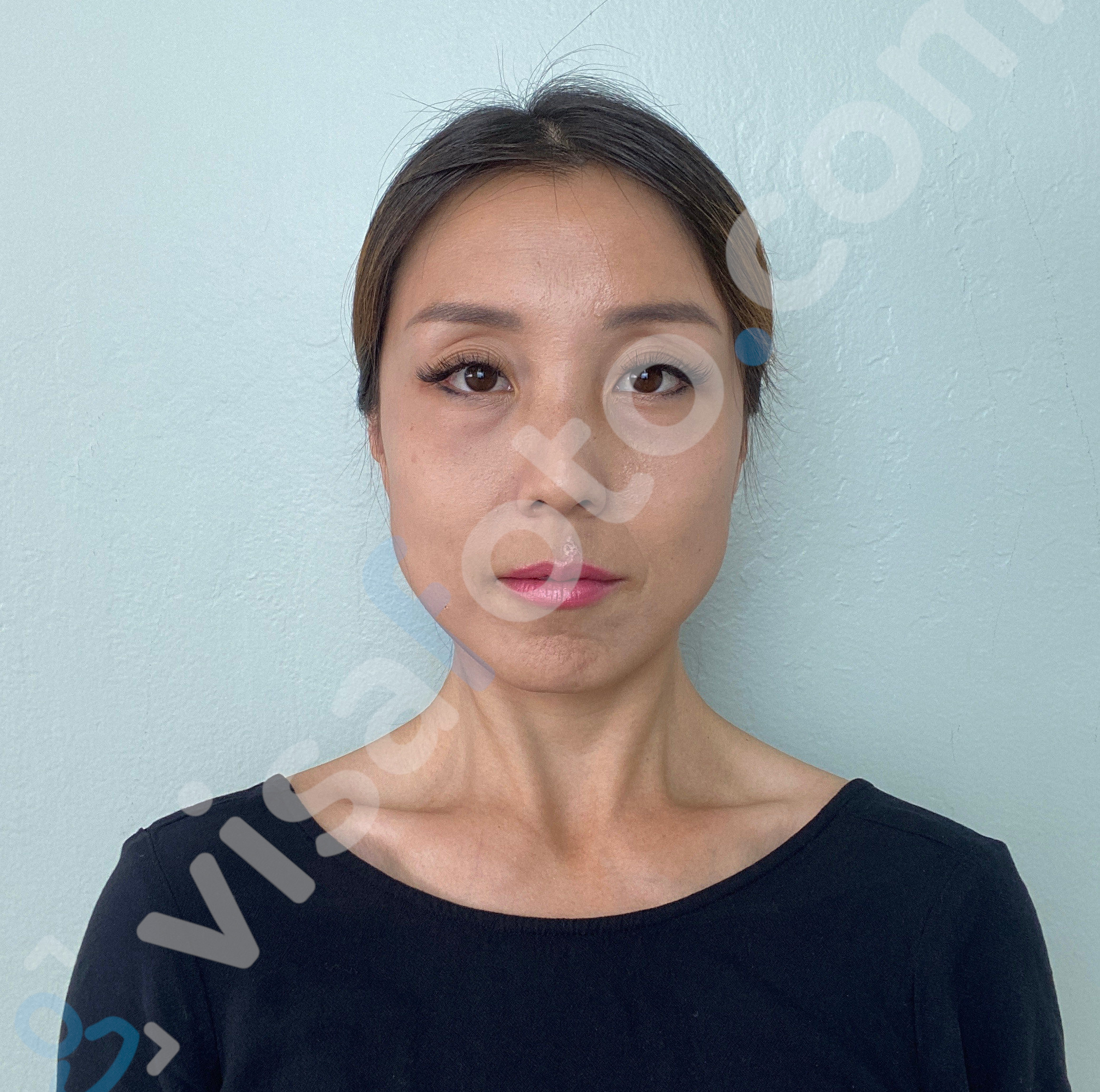 You will have two types of photos. Digital photography is suitable for electronic applications, while the other is designed for printing.
Will I get help with my Malaysian visa photo?
Visafoto provides users with 24/7 support. Don't hesitate to contact us in case of any questions!
Links