Malaysia Employment Pass Guide
Malaysia has long been an attractive destination for people seeking professional development, career advancement, and an enriching lifestyle. As is the norm in many countries, Malaysia requires foreign workers to have permits to get employed legally.
Employment Pass performs the role of a work visa in Malaysia: this document allows you to work in Malaysian companies and reside there.
Table of contents
In this guide, we delve into the details of the Malaysian Employment Pass application, clarifying its various categories, eligibility requirements, application procedures, and key considerations.
Malaysia Employment Pass (Work Permit) policy
The Malaysia Employment Pass, also known as the Work Permit, is a policy that allows foreign nationals to legally work and reside in Malaysia. It is designed to attract skilled foreign workers to contribute to the country's economic development.
Depending on the purpose and skills of the foreign worker, Malaysia issues the employment pass, temporary employment pass, and professional visit pass.
In any case, the hiring company has to apply for foreign worker. The application will then be reviewed by the relevant government agencies and matched with the labor needs within the country.
Malaysia Employment Pass categories
There are three employment pass types, depending on the conditions of the worker's contract.
Category I
This type of Malaysian work permit is intended for employees with a monthly salary of 10,000 ringgit (US$2,410) or more. The employment contract must last up to 60 months (five years). Workers with this pass may bring dependents and/or domestic helpers, also subject to approval. After the initial term has expired, the pass may be renewed.
Category II
Workers under this category must have a monthly salary between 5,000 ringgit (US$1,200) and 10,000 ringgit (US$2,410). The maximum validity for their employment contract is 23 months. This pass may also be renewed, and like the previous category, workers with this pass may bring dependents and/or domestic helpers after approval.
Category III
The monthly salary for this category is over 3,000 ringgThe monthly salary for this category is over 3,000 ringgit (US$723) and under 5,000 ringgit (US$1,200), with contracts lasting up to 12 months. This pass may only be renewed up to two times, and pass holders of this category are not eligible to bring dependents or helpers along.
Temporary Employment Pass
Issued to workers in construction, agriculture, agriculture, factory production or services. Only citizens of the following countries are eligible for a Temporary Employment Pass: Bangladesh, Cambodia, India, Indonesia, Kazakhstan, Laos, Myanmar, Nepal, Pakistan, Philippines, Sri Lanka, Thailand, Turkmenistan, Uzbekistan, and Vietnam. Bringing family members to Malaysia on a temporary work permit is impossible.
Malaysia Employment Pass requirements
The key requirement to get a Malaysian work permit is a job offer from an eligible Malaysian company that fulfills the salary and quota requirements. This presumes that you have the qualifications, academic background, and training needed to get the job, including, among others, at least three years of work experience. The Malaysian employer must be able to apply for your visa by being eligible to hire expatriate workers. The company must be registered with the Companies Commission of Malaysia (SSM) or the relevant regulatory authority.
Malaysian Employment Pass applicants must typically possess relevant educational qualifications or professional experience that matches the job requirements. This includes degrees, diplomas, or professional certifications.
As part of the application process, foreign workers must undergo a medical examination in Malaysia or their home country to ensure they are free from contagious diseases.
Specific industries in Malaysia are subject to quotas limiting the number of foreign employees. The availability of Employment Passes may be affected by these regulations.
Malaysia Employment Pass application process
Your future employer will first have to apply for an Expatriate Post on your behalf to the relevant agency. Then, the employer may begin the application. During the application process, they must provide documents on their company and documents proving their qualifications as a worker. The specific documental proof will be explained in the next section.
Documents required for Malaysia Employment Pass application
The documents your employer will need are as follows:
The Employment Pass application form, completed, with you ID photo matching the specific requirements;
Copy of worker's passport;
Letter of approval from the relevant authority;
Employment contract;
Worker's CV and education certificates; and
The employer's company profile.
Cooperate with your employer and provide the documents they will need to apply for your pass.
Malaysia Employment Pass photo requirements
Make sure your work permit application photo meets the following specifications:
The Employment Pass photo size must be 35mm wide by 50mm high;
You must be looking straight into the, with a neutral expression;
No headgear, except for religious reasons such as the hijab, is allowed. However, it may not obscure your face;
You may wear glasses, but they must not obscure the face;
The photo must be of decent quality so you may be easily recognized: good contrast and lighting, clear, not blurred, pixelated. Scanned photos are not allowed;
Your photo must not be older than six months;
The background must be plain white with no shadow nor extraneous objects;
The photo must not have borders;
The photo must show the shoulder up to the crown.
Here is an example: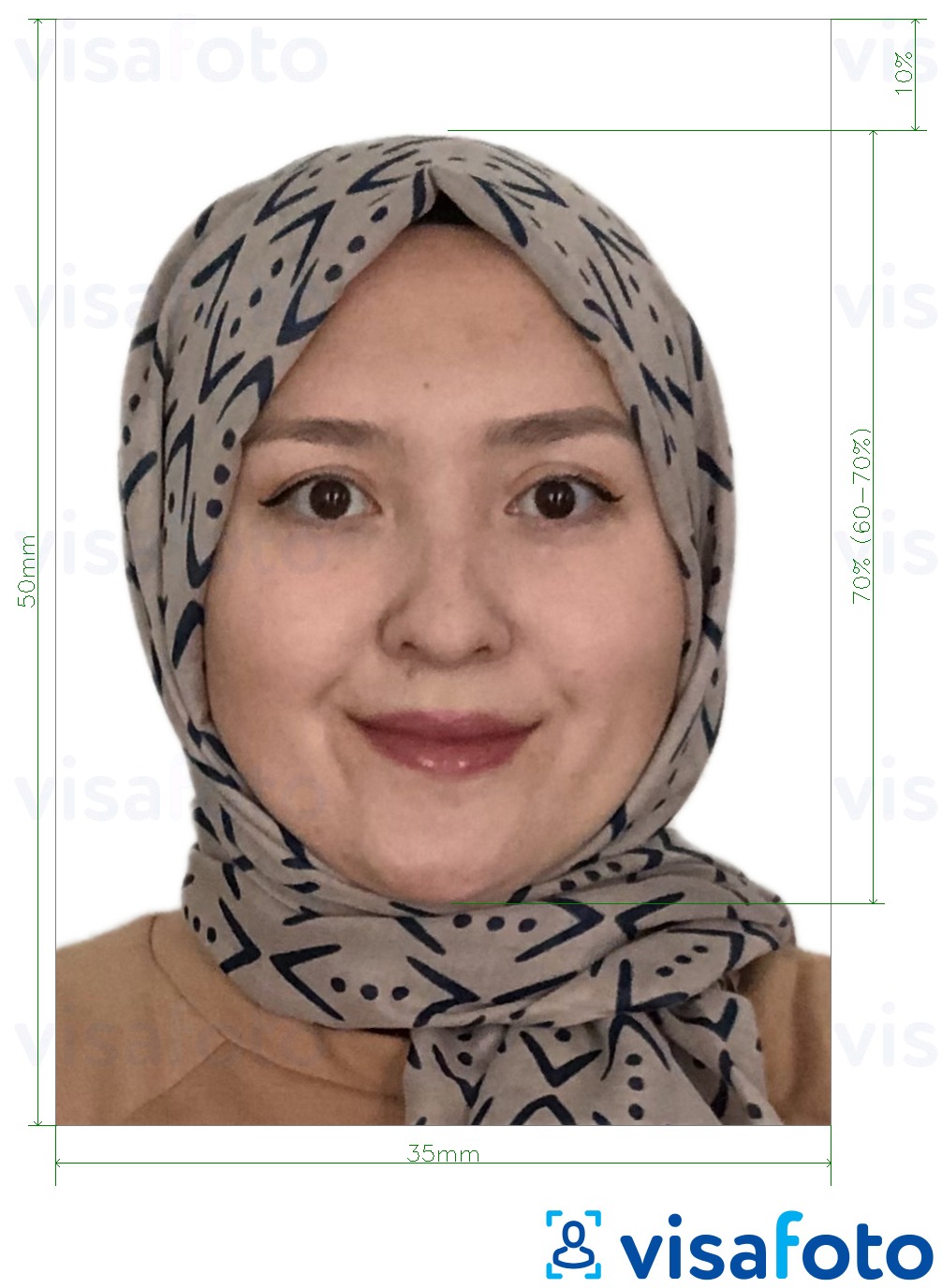 Get a photo for a Malaysia work visa online!
Considering the two-part process of the pass application, we see that the Malaysian Employment Pass application can be a lot of work. Why not save your time where you can?
To ensure your photo is up to par while saving time and resources, we recommend using Visafoto, an online photo editing service that ensures your photo is fully compliant with whatever visa photo requirements you may need. Just upload a portrait of yourself following the appropriate dress code and posing. Visafoto will instantly set up the required parameters and provide you with the needed photos, including a template for printing.
Take an image with a smartphone or camera against any background, upload it here and instantly get a professional photo for your visa, passport or ID.
Source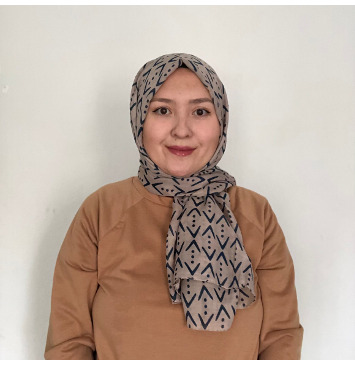 Result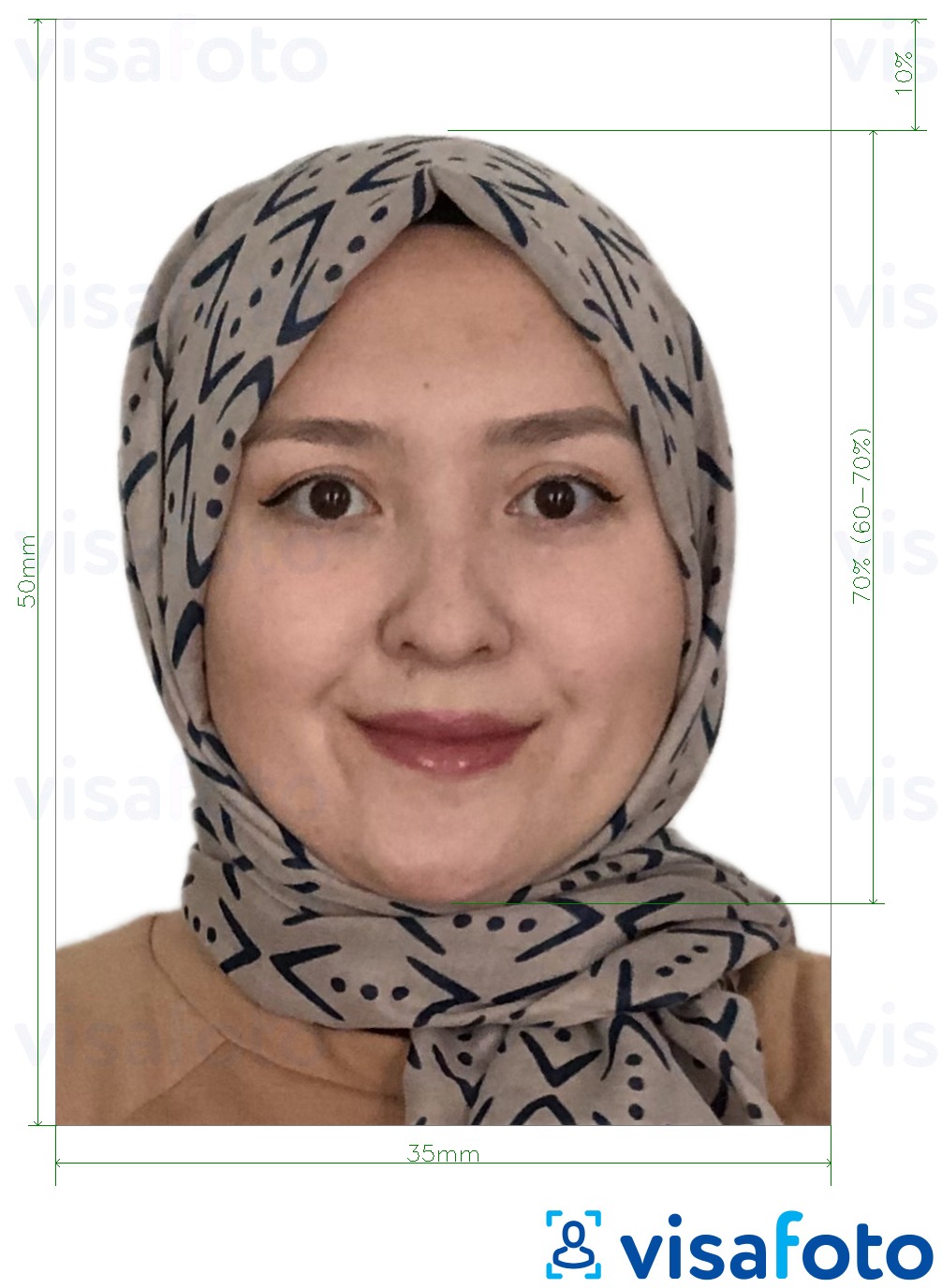 Take a photo for your Malaysia Employment Pass against any background like this one: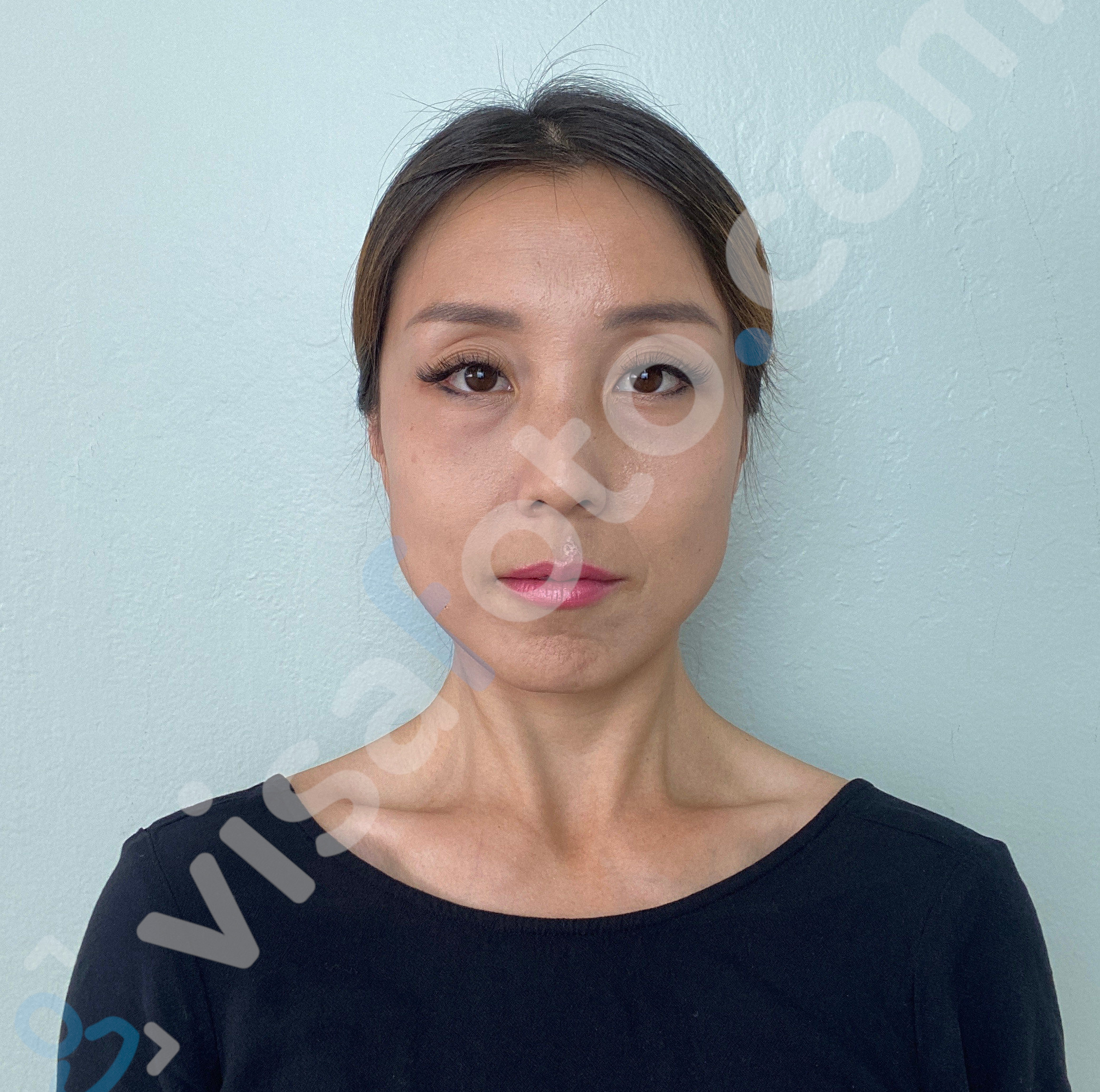 You will instantly get with 2 files:
A digital photo for online application;
A printable template with four separate photos.
Malaysia employment pass processing time
The work permit waiting times usually range from three to seven days, given the required documents are all in order. The preparation and the expatriate post usually take longer. Make sure you're applying on time before your journey to Malaysia.
Visa for dependents of Employment Pass holders
If you have a Malaysian work permit of an I or II categories, you can bring your family members: spouse, children under 21, or disabled children of any age.
You have two options to apply for the Malaysia Dependent Pass:
Simultaneously with your Employment Pass application;
Once your Employment Pass has been granted and you have arrived in Malaysia.
To initiate the application process, you or your employer must submit the necessary documents through the Immigration Department of Malaysia.
Note that Dependent Pass holders are not permitted to get employed in Malaysia unless they get a valid job offer allowing them to apply for Employment Pass.
Last update: May 2023