How to Renew A Malaysian Passport Online
Are you a Malaysian citizen with an expiring passport and dreading the long queues at the passport office? Don't worry: the Malaysian government has streamlined the process, allowing citizens to renew their passports conveniently from the comfort of their homes. In this comprehensive guide, we will walk you through the step-by-step process of renewing your Malaysian passport online, making the renewal process hassle-free and efficient.
Table of contents
Can I apply for a Malaysia passport online?
Yes, Malaysia provides the convenience of online passport application services through the MyOnline Passport services provided by the official Immigration Department's website. You can submit all documents, applications, and photos digitally and pay the passport fee electronically by card.
The online passport renewal option applies only to those who already hold an e-passport with microchip. For your first-time passport application you should apply in person. The same applies if you have lost or damaged your previous passport.
Note that only persons above 13 years old are eligible to renew their Malaysian passports electronically. Children below 13 must apply in person. Minors below 18 but above 13 can renew their passports online, but they can only collect their passport if they come to the Passport Recipient and Issuance Office in the company of a parent or legal guardian.
Is it possible to renew a Malaysia passport online overseas?
Yes, it is possible to apply for a new Malaysian passport while you are abroad. However, you must collect your passport in-person: it will not be delivered to you by mail. Malaysian citizens residing abroad can renew their passports at Malaysian embassies, high commissions, or consulates in their respective countries.
Malaysia passport online application process
Here are the steps you need to take to apply for Malaysian passport renewal:
Access the MyOnline Passport portal;
Complete all the necessary information in the online application system;
Upload a passport-sized photo that meets the required specifications;
Make the payment online using a credit card, direct debit (FPX), or online banking;
Schedule an appointment online through the provided STO link;
Visit the collection office for fingerprinting and to receive your renewed passport. To collect your passport, bring with you your expired passport, your MyKad and your fee payment receipt. Minors below 18 must be accompinied by their parents/guardians and bring their birth certificate.Your payment receipt confirming your online application submission and payment
Documents required for Malaysia passport renewal
To get your passport renewed online, have these documents:
Original identity card;
Original birth certificate;
Original old passport;
Payment receipt;
STO appointment slip;
Passport application photo matching established specifications.
Malaysia passport photo requirements
Make sure your application photo fulfills the following requirements:
The Malaysian passport photo size must be 35mm wide by 50mm high;
Your head must occupy 25-30 mm of the picture's height;
You must be looking straight into the, with a neutral expression;
No headgear, except for religious reasons such as the hijab, is allowed. However, it may not obscure your face;
You may wear glasses, but they must not obscure the face;
The photo must be of decent quality so you may be easily recognized: good contrast and lighting, clear, not blurred, pixelated. Scanned photographs are not allowed;
Your photo must not be older than six months;
The background must be plain white with no shadows or extraneous objects;
The image must not have borders;
The picture must show the shoulder up to the crown.
Here is a sample: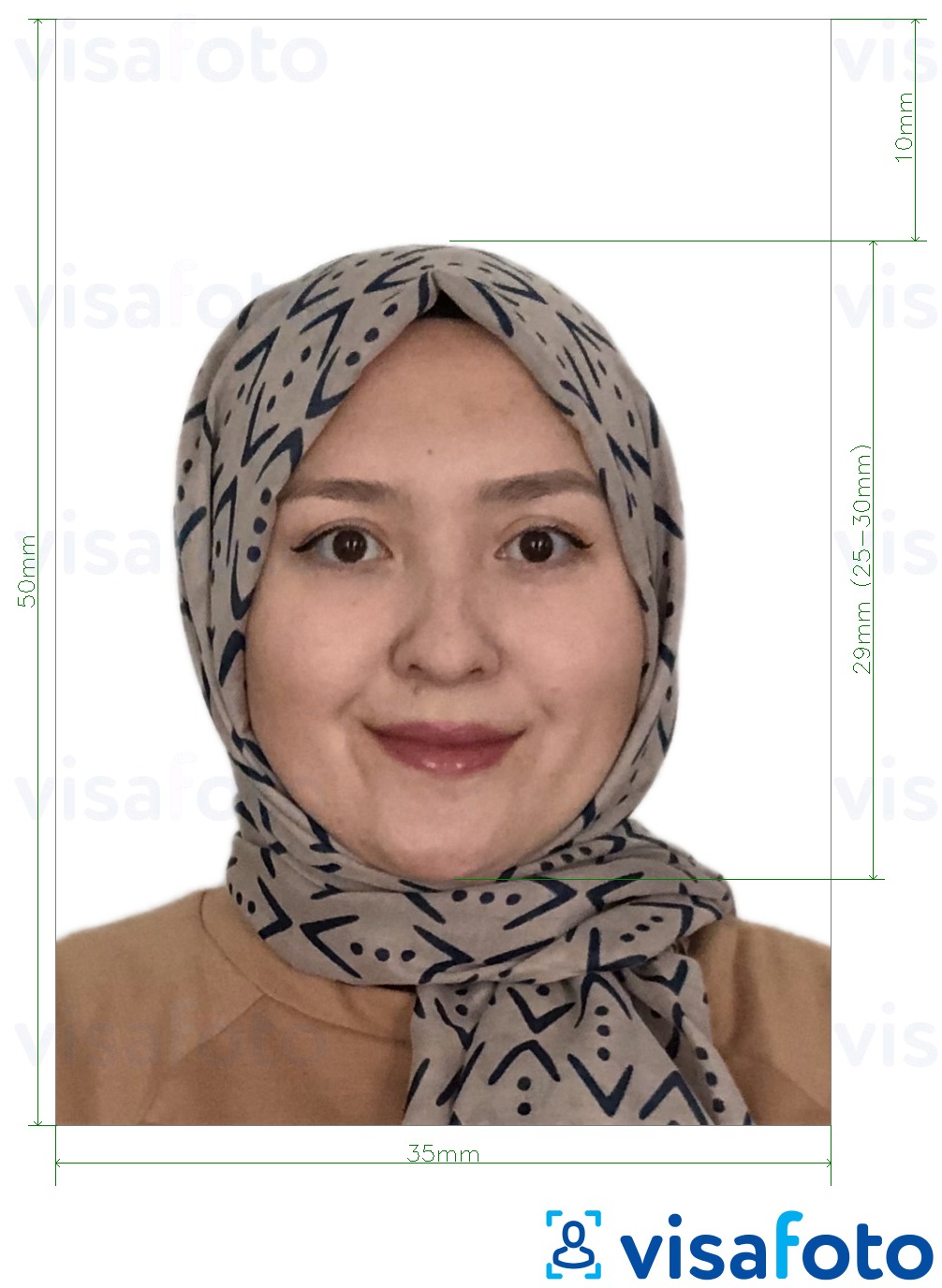 Get a digital Malaysia passport photo for an online application online!
Do you need a digital passport-sized photo for Malaysian passport application, but need more time to visit a photo studio? Look no further than Visafoto! With Visafoto's user-friendly online platform, you can instantly get your Malaysian passport photo taken and processed without leaving the comfort of your home.
Visafoto ensures that your photo meets all the necessary specifications required for the passport application process. Simply upload your picture, and Visafoto's advanced algorithms will take care of the rest, providing you with a professional and compliant passport photo ready for use.
Photos processed at Visafoto.com are accepted in 99.7%. The result is guaranteed: if you are not satisfied with your passport photo, we will replace it for free or refund you the full amount.
Take an image with a smartphone or camera against any background, upload it here and instantly get a professional photo for your visa, passport or ID.
Source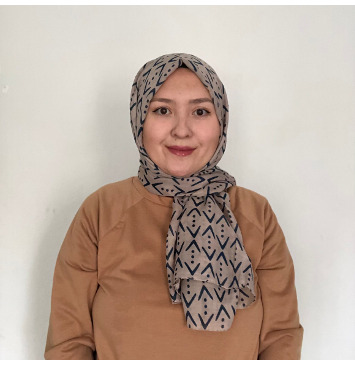 Result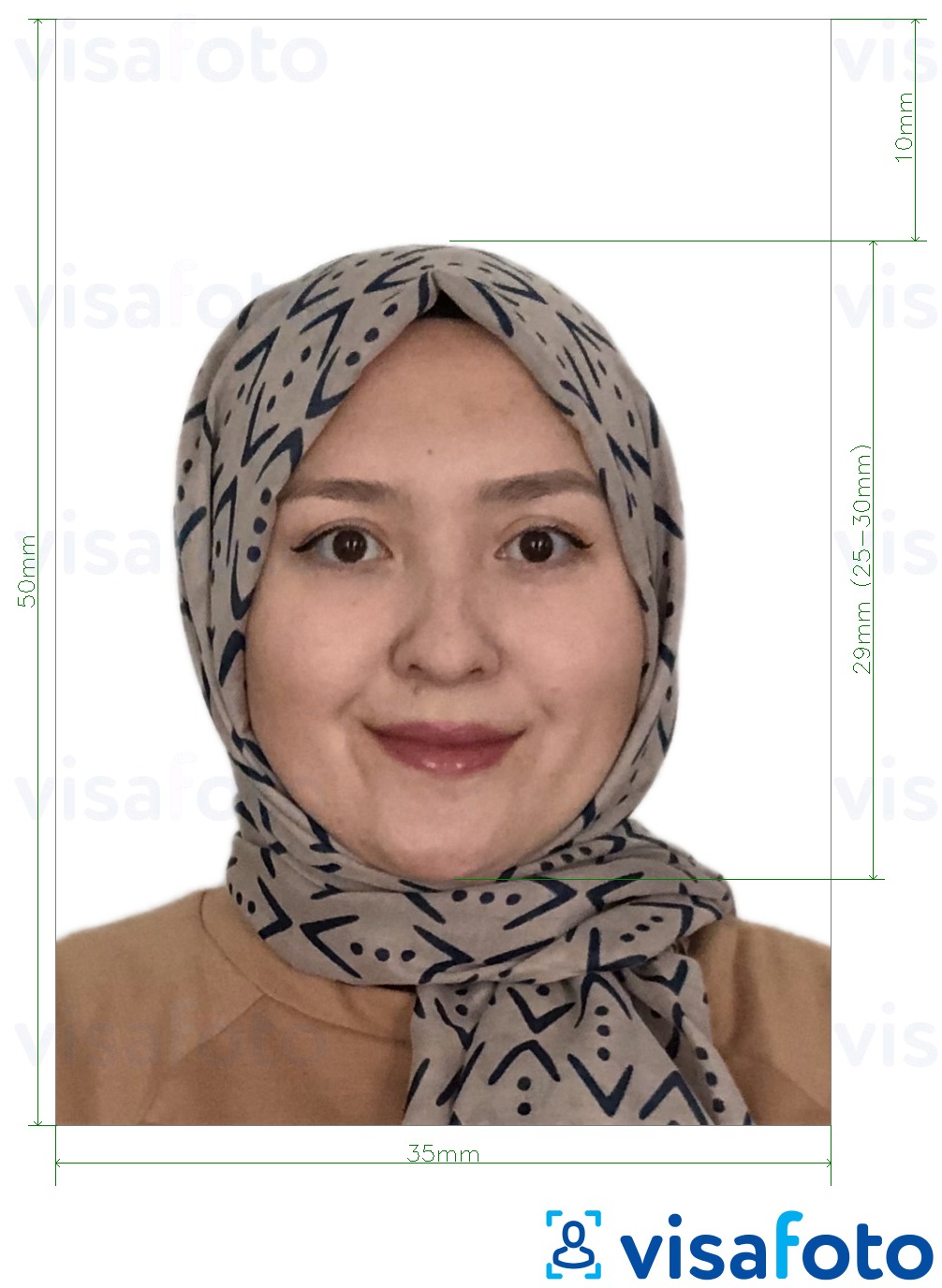 First, take an original photo of yours like this one: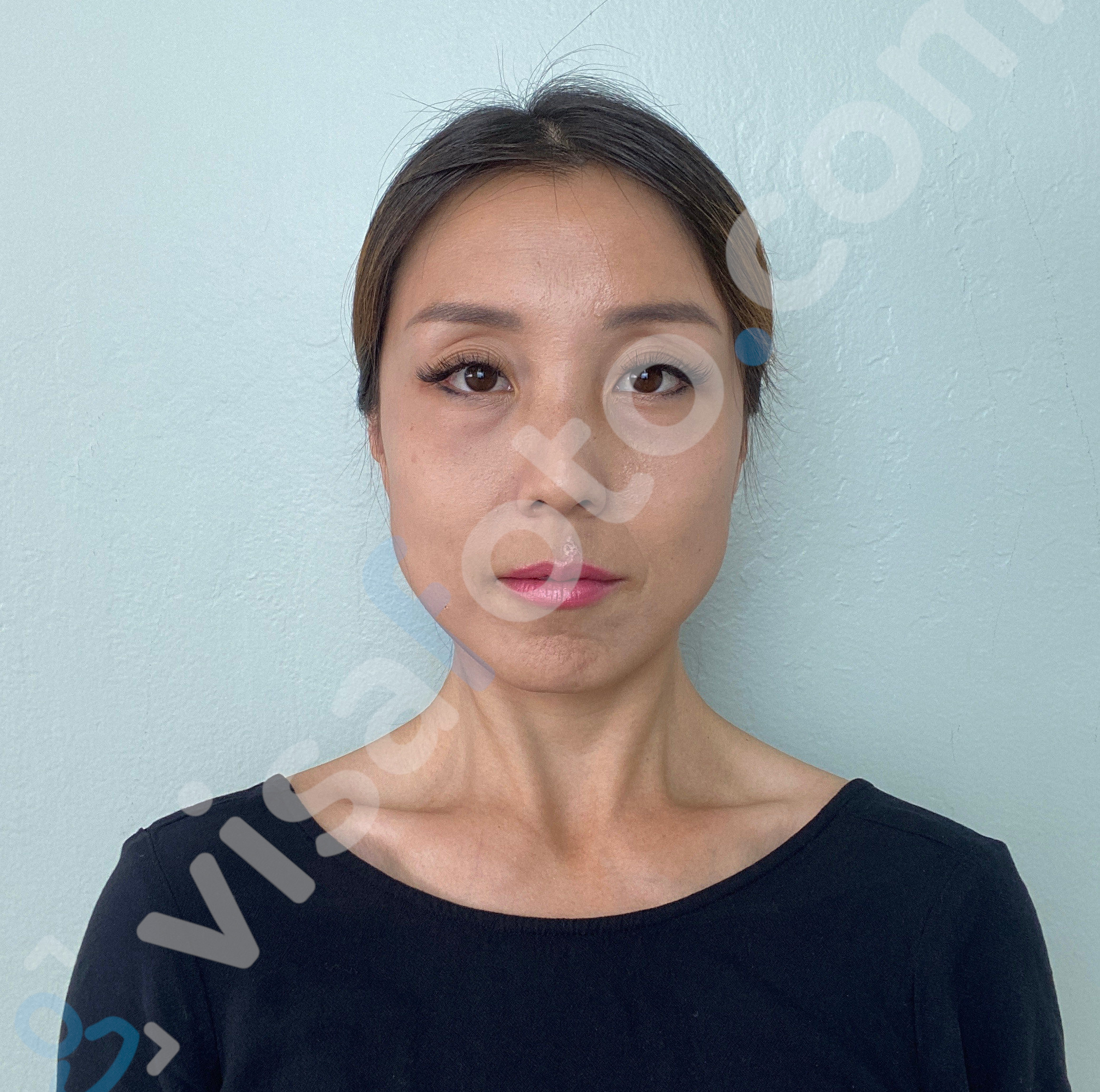 You will receive a digital photo of your Malaysia passport for online application and a printable photo template.
Malaysia passport renewal costs
The fee for online application differs based on age:
13-59: RM 200;
60+: RM 100.
Malaysia passport renewal waiting times
Applicants renewing their passport online can expect to receive an email approval for passport collection within three days, on average.
How to check Malaysia passport status online?
To check the status of your passport renewal, visit the official site of MyIMMs - eServices. And use the 'Pertanyaan Status Permohonan – Inquiry of the application status' feature. Enter your personal and application details to find out your application status.