Permanent Resident Visa in Mexico
Mexico's geographic position and range of industries make it one of the countries people worldwide go to to find a better living. Foreigners who want to live and settle in Mexico must hold a resident visa. Below we describe the basics of obtaining the permanent one.
Table of contents
Benefits of Mexican permanent resident visa
The residence permit in Mexico can be either temporary or permanent. The temporary residence card is issued for 1, 2, 3, or 4 years. Unlike the tourist visa, which permits up to 180 days in Mexico and which cannot normally be renewed, the temporary residence permit can and should be extended. After being in Mexico for 4 years as a temporary resident, you can obtain a permanent residence visa/permit, which is not subject to a time limit.
With a Mexican permanent resident visa, you can enjoy some privileges the Mexican residents hold, such as:
Work without a separate work permit;
Apply for free health insurance;
Enter and exit Mexico without an additional visa, almost like a citizen.
Of course, there's still a difference between a permanent resident and a citizen. A resident generally doesn't have some rights a citizen may have, such as some political rights. But for some foreigners, this is an ideal middle ground.
Mexican permanent resident visa requirements
There are several categories under which someone can be eligible to be a permanent resident visa:
Living in Mexico for at least four years with a Temporary Resident Card (which could have been issued, for example, due to work, study, or rentier status);
Based on marriage. One month after the wedding with a Mexican resident or citizen, you can apply for a one-year residence visa. It should be extended once, and then you can apply for a permanent residency or citizenship. Remember that Mexican migrant surveillance authorities closely monitor marriages with foreigners: they check for joint housing, residence, budget, and children.
Investments. A popular way to get a residence permit. A person must invest $200 thousand in any property, commercial or residential. This becomes the basis for obtaining a temporary residence permit and, after a year - a permanent one. After another year, one can become a Mexican citizen. In addition, the applicant can buy a company or a share in an existing organization, investing about $107 thousand. Note: the amount of investment required is constantly changing, so it needs to be specified.
Pension. The retiree's monthly income for the last six months must be more than $1,620 monthly;
Family Reunification. The category of close relatives includes parents, unmarried children under 18, grandparents, siblings under 18, grandchildren, and grandchildren. In this case, Mexican law is quite loyal to migrants. Suppose your relative has a temporary residence permit in Mexico. In that case, you also get the appropriate status. If they have permanent residency status, you are also granted the same one.
Birth of a child. By law, a child born in Mexico is automatically granted Mexican citizenship. In this case, you can get a permanent residence permit as a parent. Grandparents and underaged siblings of a newborn child can also apply for a residence permit. The main required document, in this case, is the birth certificate.
You will need to provide proof that you are eligible under those categories. Proofs of financial solvency are also required.
Documents required for permanent visa application
These are the essential list of documentation everyone needs to submit:
Application form printed on one page, double-sided, adequately completed, and signed;
Valid passport or travel and identity document,
A photocopy of the page containing the photograph and personal data of your passport;
Original and a photocopy of the migratory document accrediting your legal stay in the country you're applying from (if you are not a citizen of that country);
Visa application photo fulfilling requirements.
Additional documents for retirees:
Cover Letter, addressed to the Mexico embassy, explaining the reason for requesting the visa and stating:

Your personal information: full name, address, and passport number;
Information about your pension;
Information on your investments;
Your address in Mexico and the address in your home country;
The date of planned entrance and which port you will enter through

Bank statements from the last six months, proving you have received a set monthly income (the amount may differ by country, but it ranges from US$1,600-US$3,000);
Proof of investments in the form of bank statements from the last twelve months (if applicable);
If you have a dependent:

Proof of an additional 25% of your monthly income for them per month as well;
Evidence of family relationship.
Additional documents for applicants based on familial ties:
If you are the parent of a Mexican citizen/permanent resident: Your child's birth certificate, stating your name (original and photocopy);
If you are the child of a Mexican citizen/permanent resident: Your birth certificate (original and photocopy);
If you are the sibling of a Mexican citizen/permanent resident: Both your and your sibling's birth certificates (original and photocopy);
If you are the child of the spouse/common-law partner of a Mexican citizen/permanent resident:

Proof of your parent's marriage/common-law union
Your birth certificate

If your family member has a Mexican Permanent Resident Card: Their valid Permanent Resident Card (original and photocopy);
Proof that your family member can support you during your stay:

Bank statements or investment receipts (original and a photocopy);
Proof that your family member has an income through employment or investment.
Financial criteria for Mexican permanent resident visa
The exact amount differs according to your country of application and your category. One example is a monthly income of around US$4,300-$4500 over the last six months (some consulates request 12 months); or a savings balance of around US$180,000 over the previous 12 months
Mexican permanent resident visa application process
If you are applying in another country, the process is as follows:
Contact your local Mexican embassy to set up an appointment;
Complete the application form provided by the embassy;
Gather the required documents as explained above;
Submit the application and pay the visa fee. You may have to give biometrics and pass an interview;
Wait for the visa to be processed;
Pick up your passport. If the application is approved, the visa will be on your passport.
Upon arrival to Mexico, apply for a Mexican Permanent Resident Card at the National Immigration Institute (Instituto Nacional de Migracion (INM).
You can also apply for residency within Mexico itself. To do this, go to the nearest office of the Mexican National Institute of Migration (INM). It is vital to apply for a residence permit before the expiration of the authorized period of stay in Mexico, which is usually 180 days from the entry date. If you have violated the rules for staying in Mexico, you may be refused permanent residency status.
Mexican permanent resident visa cost
The Mexican resident visa fee is about US$36, but it can vary depending on the country you are applying from. The required payment method also varies, as some embassies may ask you to pay in cash while others request a bank transfer.
Additionally, you will need to apply for a Permanent Resident Card at the National Immigration Institute and pay a fee for the Card (around 5,000 Mexican Pesos or US$250).
Mexican permanent resident visa photo requirements
The photo you use for the application must fulfill these requirements:
The size must be 31mm in width and 39mm in height;
The background should be plain light gray;
The photo should be high resolution. 600 dpi is standard;
The dimensions of your head in the photo: height (from chin to crown): 29mm, and distance from top of the photo to the top of the hair: 1.8mm.
Here is an example of a Mexican visa photo: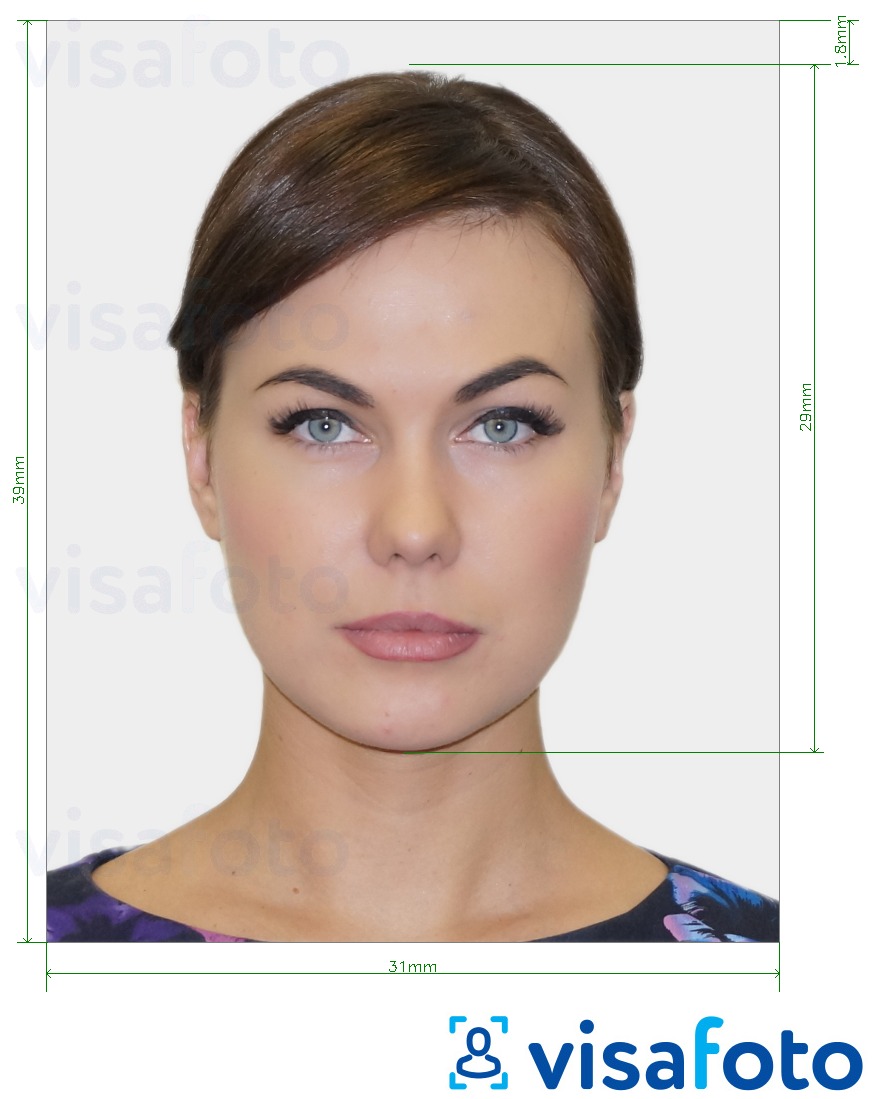 Get a Mexican visa photo online!
Permanent residency applications can be a complicated process. You will want to ensure all your documents are up to par with the minor details, including the seemingly self-explanatory application photo.
To ensure your pictures satisfy the requirements, we recommend using Visafoto to edit your photograph. It will automatically adjust your image according to all the needed requirements, from picture size and background to subtler details like the contrast.
Just take a picture of yourself in proper dress code and posing under decent, preferably daylight, lighting. Then, upload it to our tool below.
Take an image with a smartphone or camera against any background, upload it here and instantly get a professional photo for your visa, passport or ID.
Source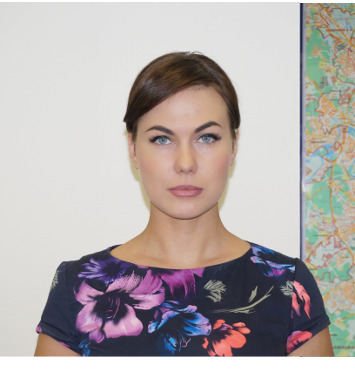 Result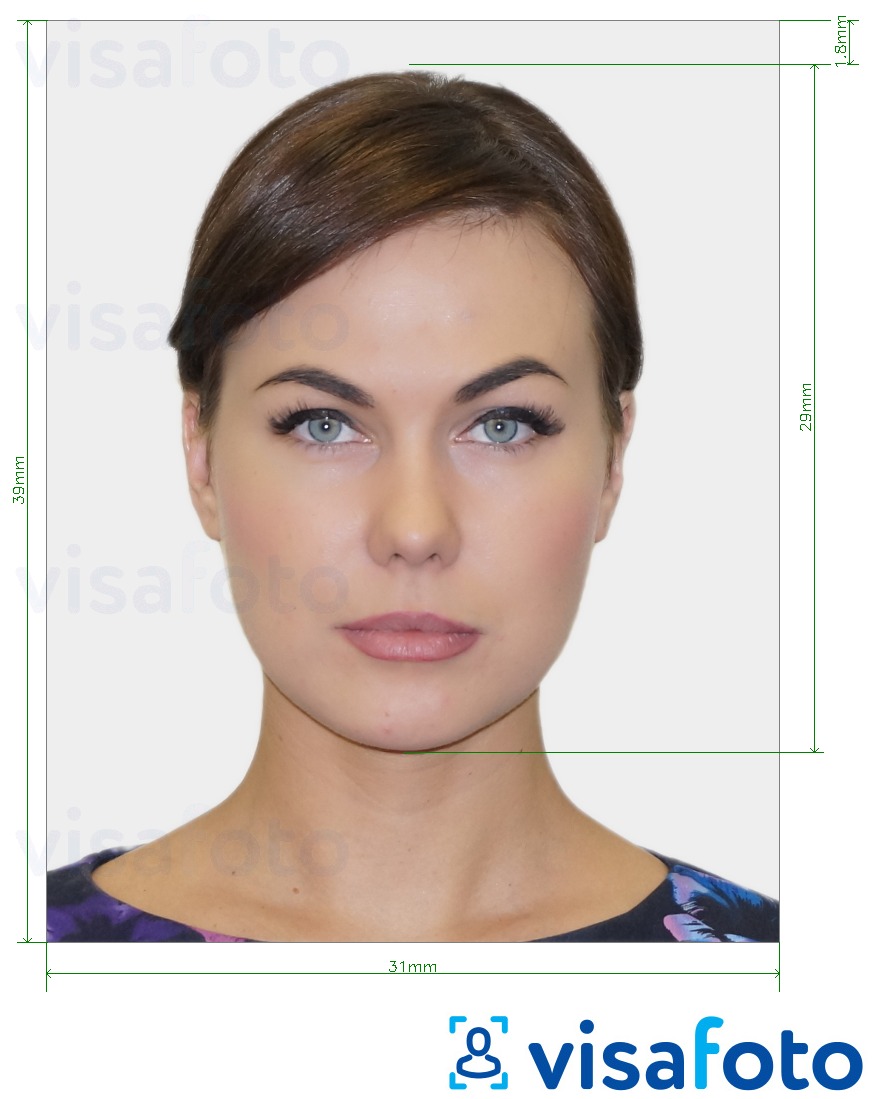 Take an image with a smartphone or camera against any background, upload it here, and instantly get a professional photo for your visa, passport, or ID.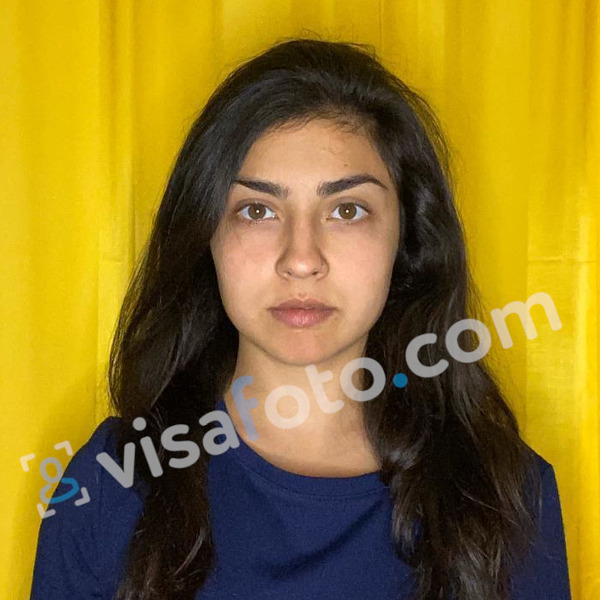 Visafoto will give you a photo fit for electronic submission and a photo template ready to print and submit. So, in whichever format you need your application photo, we got you covered!
Links: